Nagoya have many local foods, for example, tebasaki, miso nikomi udon, hitsumabushi and so on. And recently Taiwan ramen is well-known. It's strange ? Yes, Nagoya is Japan :p Taiwan ramen was born in Nagoya.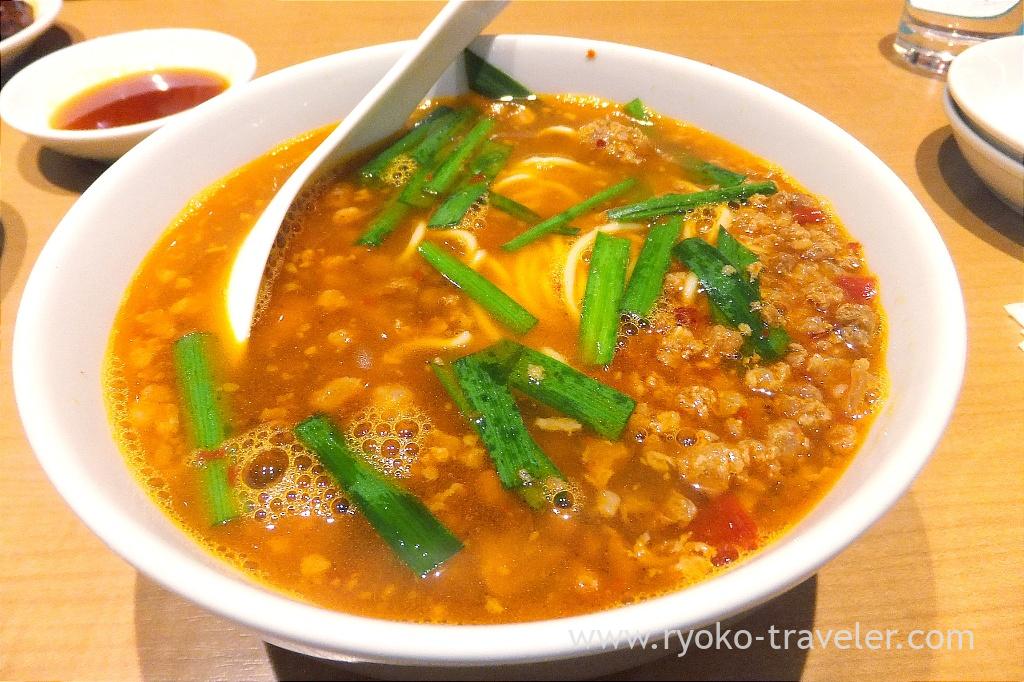 Taiwan ramen is very spicy ramen developed by Misen (味仙) based on Ta-a noodles in Taiwan. So, there's no "Taiwan ramen" in Taiwan and it is not Taiwanese food. Now it's Nagoya's specialty.
Now, Taiwan ramen can be eaten at many restaurants mainly in Nagoya. But it was born in Misen. The birthplace of Taiwan ramen is Misen ! There're many branches of Misen (味仙) in Nagoya, and one branch is in Nagoya station. So, we dropped in at the shop just before leaving Nagoya.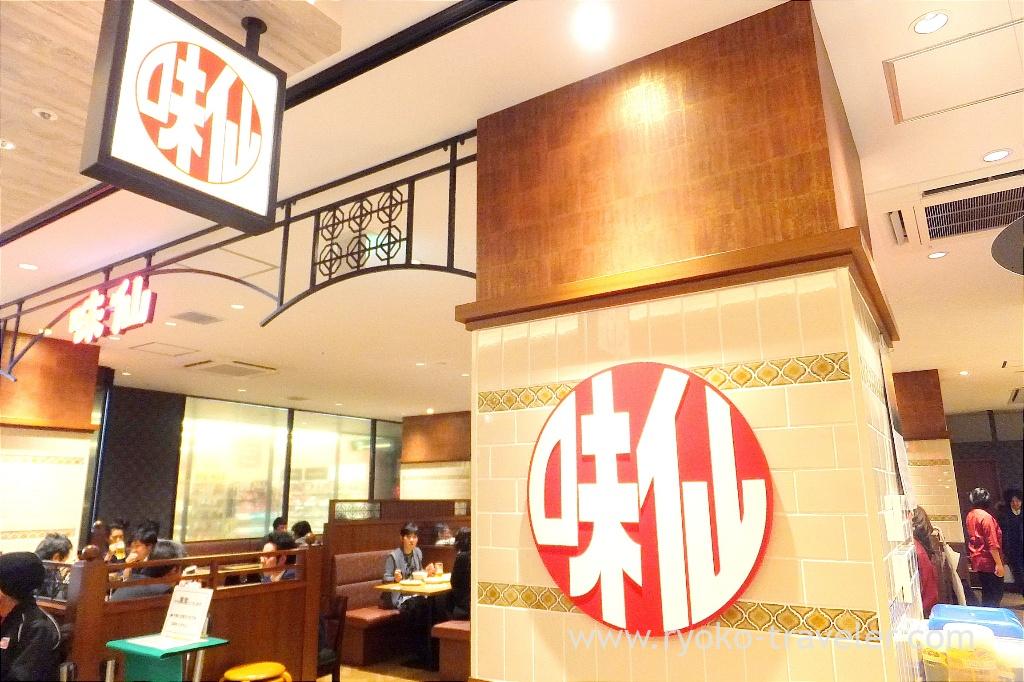 There's not wall between the restaurant and alley. Many tables are packed in the small shop. There're some counter seats. Because it's in the station, it's easy for one person to use this restaurant at dinner time, too.
Not only Taiwan ramen but also they have a variety of Chinese foods and some how tebasaki.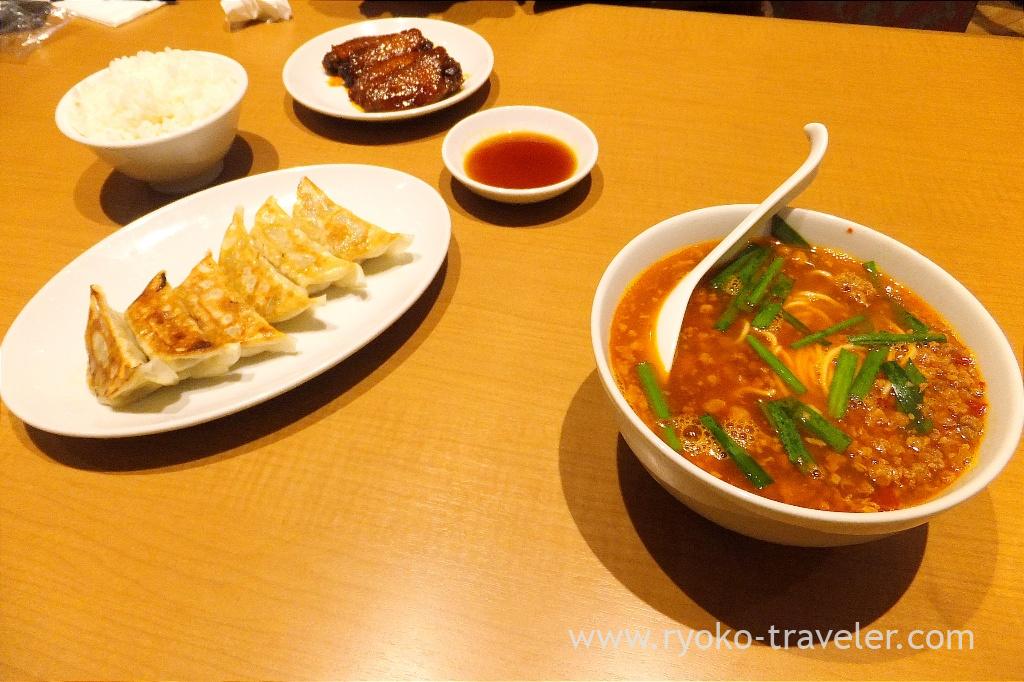 Here's nagoya, so though they are Chinese restaurant, they have tebasaki on the menu. I didn't have high expectation about it because I thought they aren't specialist of tebasaki. They are Chinese restaurant. But unexpectedly it was delicious. It was spicy, so it must be good with beer ! Tebasaki is chicken wing seasoned with spicy sauce.
Their Gyoza was normal. The tastes was familiar with us. Its skin was thin and inside was juicy.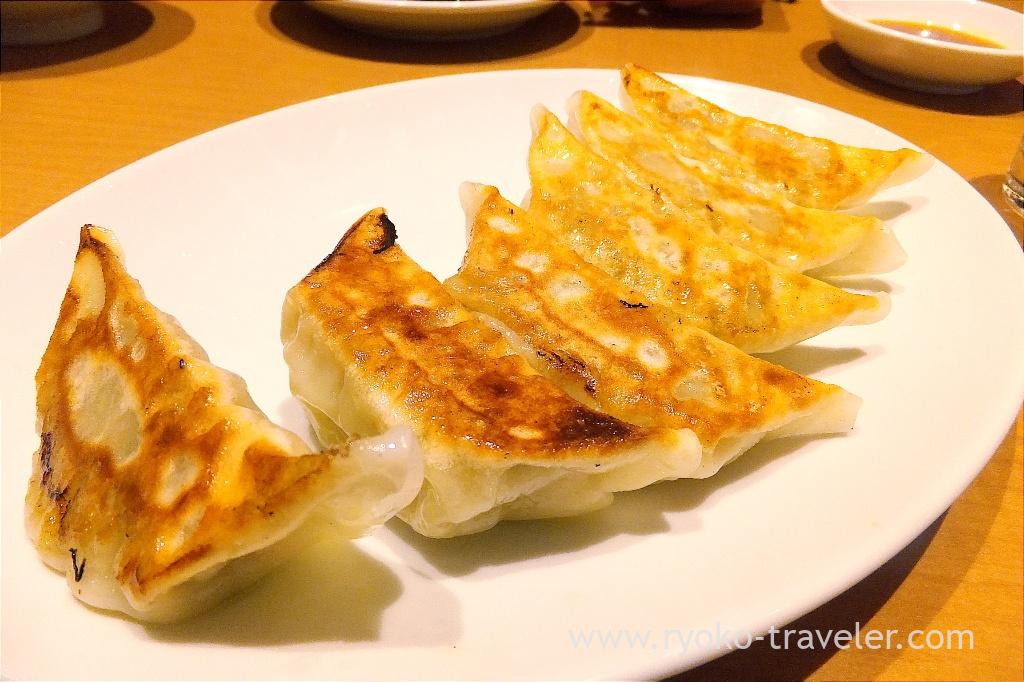 And this is Taiwan ramen. It looks spicy ? Yes, it's spicy.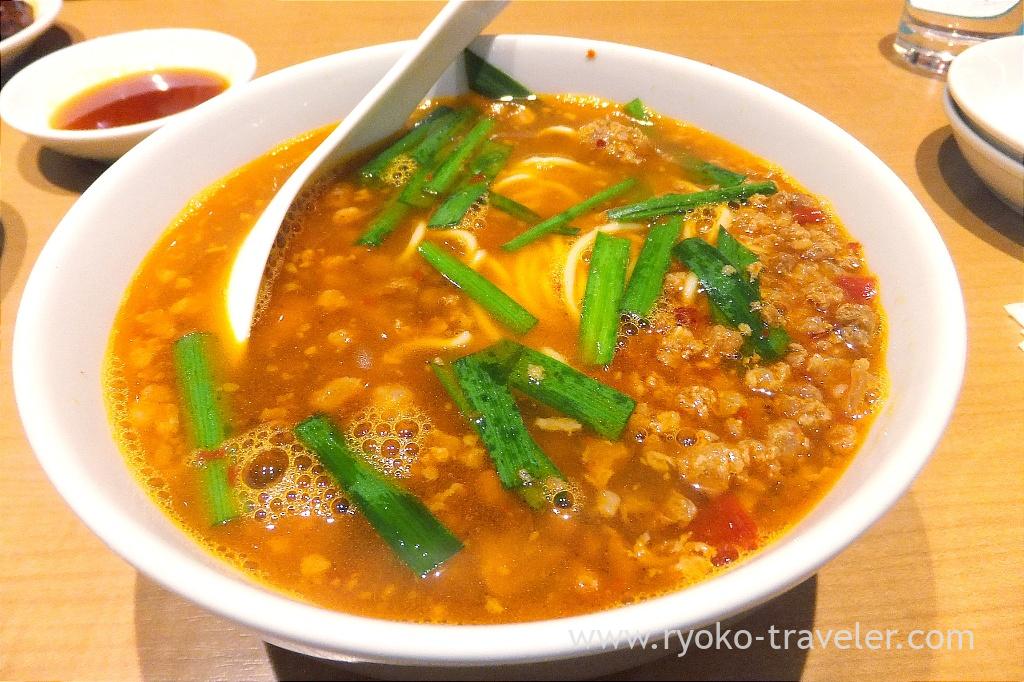 Chinese chives, minced pork meat, green onions, soybean sprouts, pepper and so on. Certainly, it's similar to Tainanese noodles. Tainanese noodles isn't spicy though.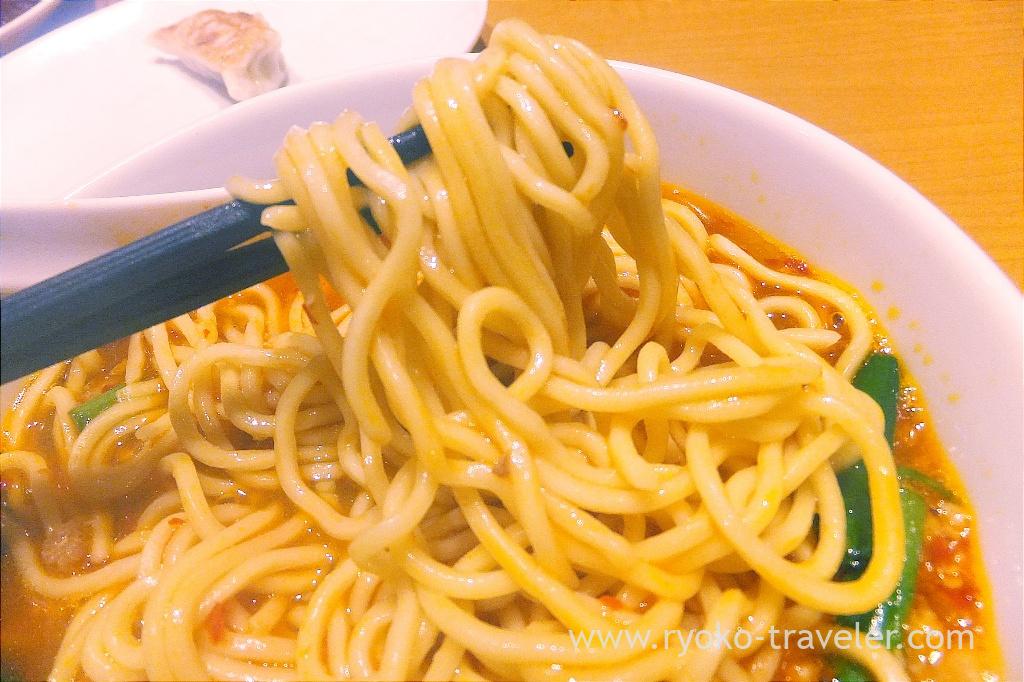 Generally, their foods are seasoned stronger. People living in Nagoya is said to love stronger tastes. If you use Chubu international airport, there's a branch inside the airport, too (outside restricted area).

If you want to eat Nagoya's specialty at Misen, tebasaki and Taiwan ramen is good.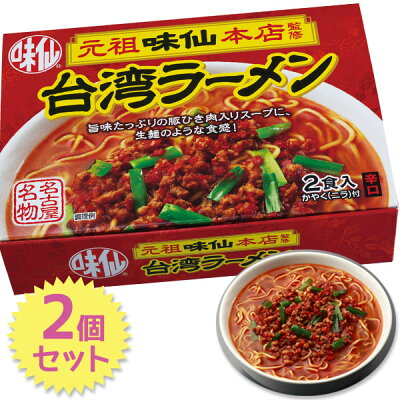 ライフスタイル&生活雑貨のMoFu
¥2,124
(2023/06/03 17:15時点 | 楽天市場調べ)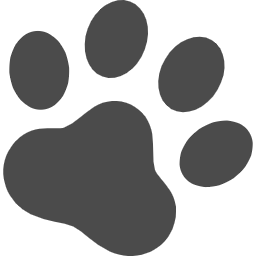 ポチップ
About

Name Misen JR Nagoyaeki-ten (味仙 JR名古屋駅店)
Open Lunch through Dinner
Credit card Available
Reservation Unavailable
URL Website

Google Map