We had lunch at Yakisoba Mikasa (焼きそば みかさ) in Jinbocho. They serve yakisoba only.
We tried to have lunch at there before but unfortunately they were already closed. So we tried again this time. We got to there around 2 p.m. Fortunately we could enter the shop. But we were last guests. They stopped accepting guests that day.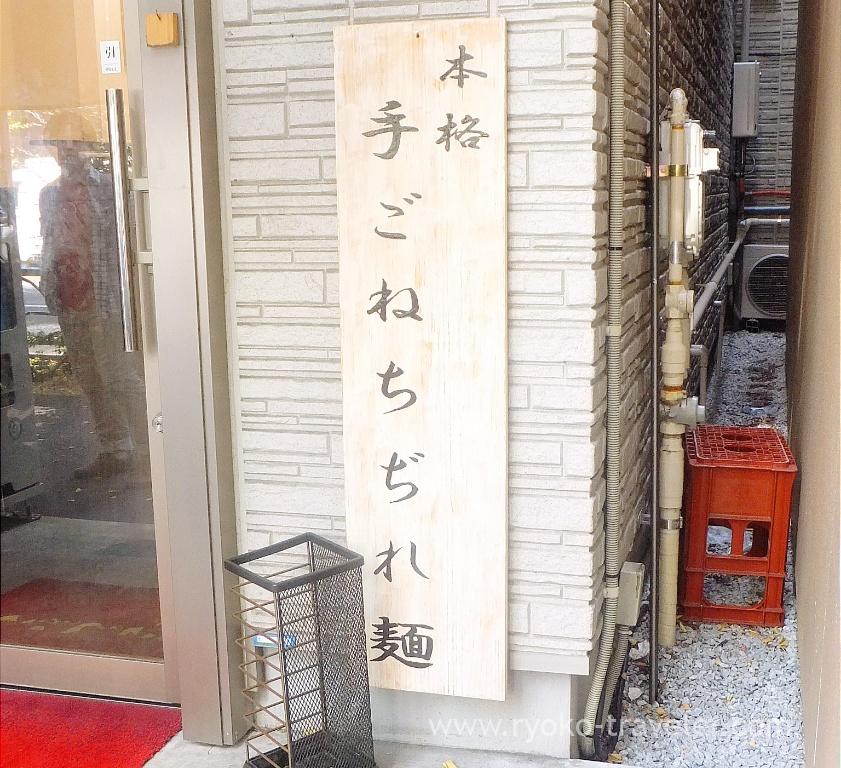 We followed the end of the line and bought a ticket at the ticket vending machine. We can choose the seasoning out of salt and Worcestershire sauce. Extra-large helping is free of charge. Smaller size is -200 yen. Containing squid and shrimps is +150 yen. We wanted to have yakisoba with squid and shrimps. but it was already sold out.
This notice says : They use flour from Hokkaido prefecture only and cook their noodles at their shop.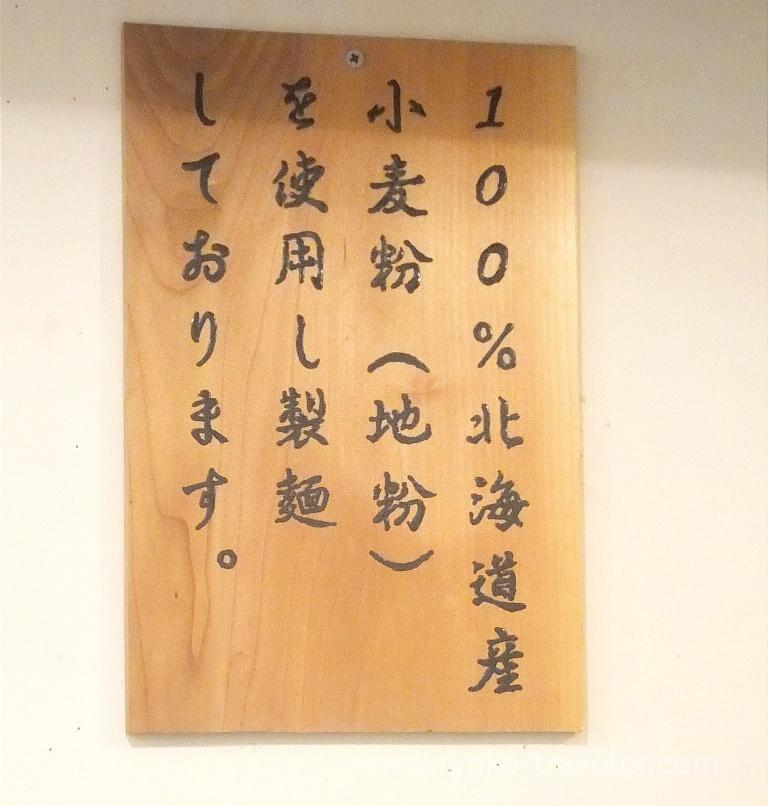 This shop have only long counter table surrounding the kitchen. And many condiments like red ginger(beni syoga), tenkasu and mayonnaise with mustard is on the table.
I ordered yakisoba seasoned with salt.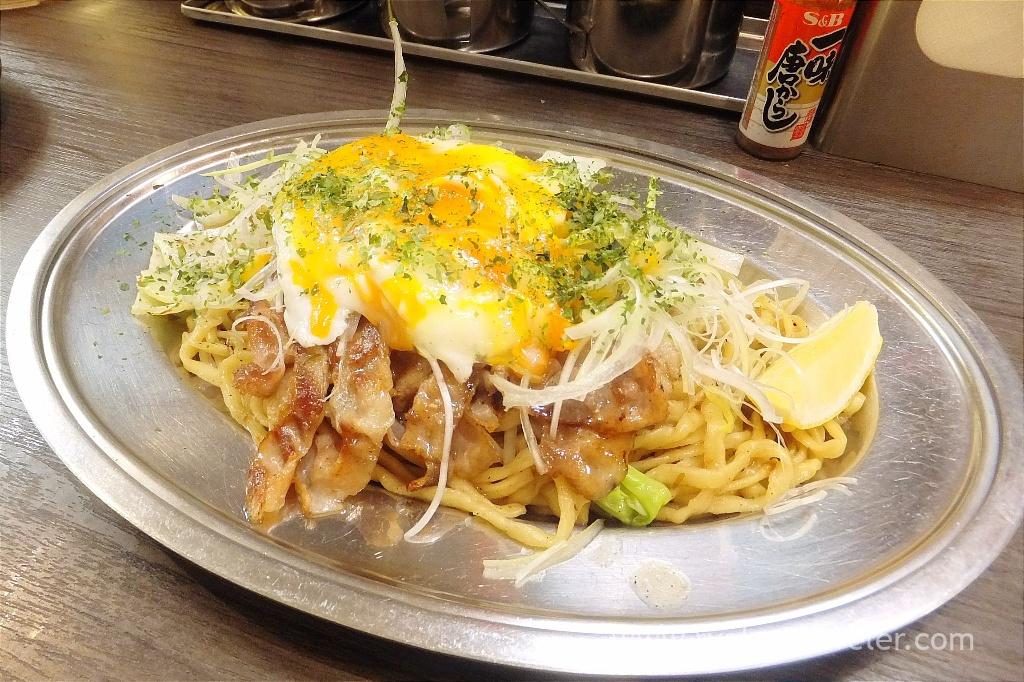 And my friend ordered large portion of yakisoba seasoned with sauce.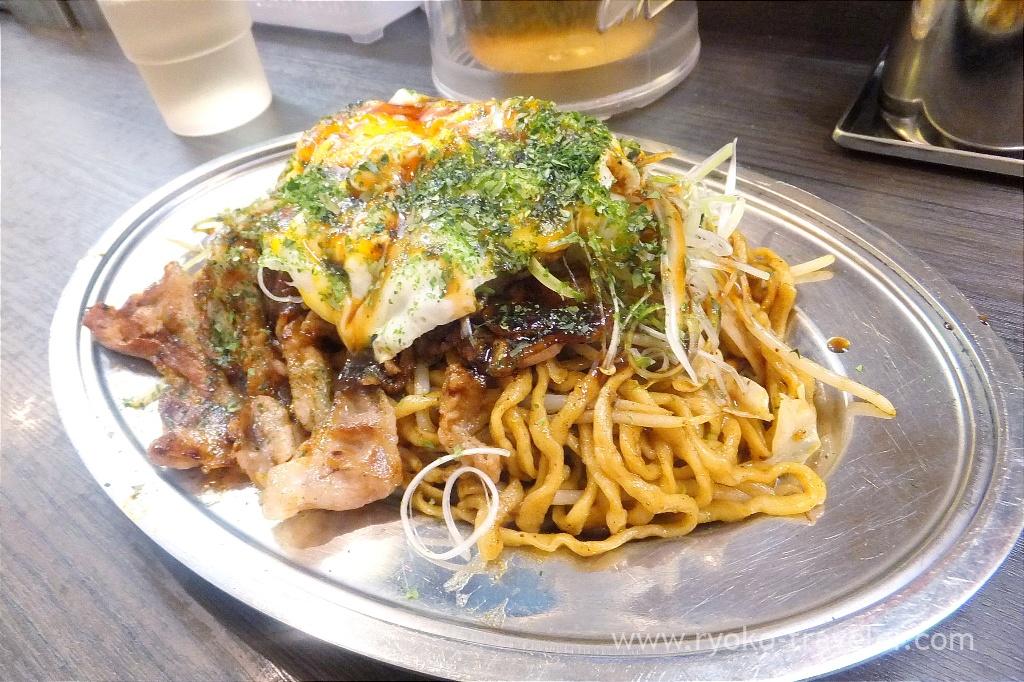 Yakisoba have sunny-side up, green onions, fried pork , bean sprout and green laver on it. They make this wavy noodles in the shop. It had springy texture. Those were coated with the sauce well 🙂 We shared these two yakisoba. Both was good. But I like salt-taste yakisoba because it had light taste. I put many red ginger and mayonnaise with mustard on it.
It was delicious 🙂
About

Name Yakisoba Mikasa (みかさ)
Open Day through night
Reservation Unavailable
Credit card Unavailable

Google Map