What I wanted to do if I have a chance to visit Nagoya is to see night view of Nagoya city. Illumination of Nagoya castle ! There're many night view spots in Nagoya and it was hard for me to decide one place. But there's new building named "Midland Square" that have observatory room just close to Nagoya station. Midland Square is large building that was built in 2007. It was rather still new.
Entrance of observatory room is on the 42nd floor. I went up in the elevator. If you don't find the elevator, ask someone at the information counter and anywhere.
Two ladies waited me and I bought a ticket at the ticket vending machine and handed it to her.
There are two types of tickets. One time ticket (adult – 750 yen) and one day ticket (adult – 1,050 yen). If you have one day ticket, you can enter the room as many times as you like in a day. So, if you want to enjoy both daytime view and night view, you'd better buy one day ticket.
Elementary school students and children under those years is required for free of charge on Saturdays, Sundays and another national holidays, and during Summer holidays. And then I went up to 46F on the gorgeous escalator.
There was no one when I got to there.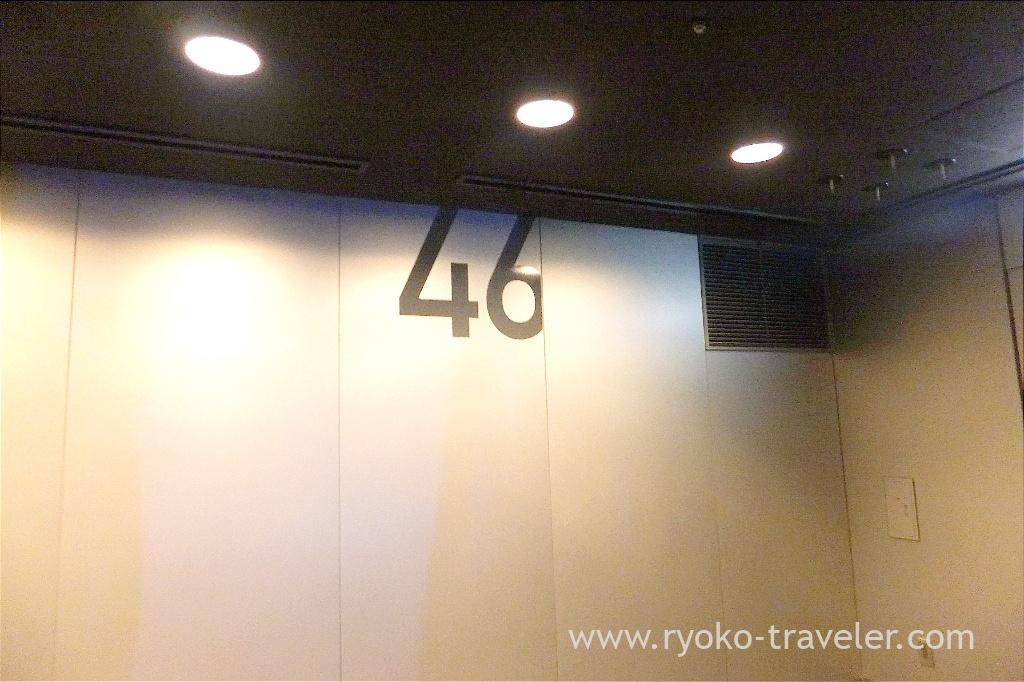 Entrance of observatory room.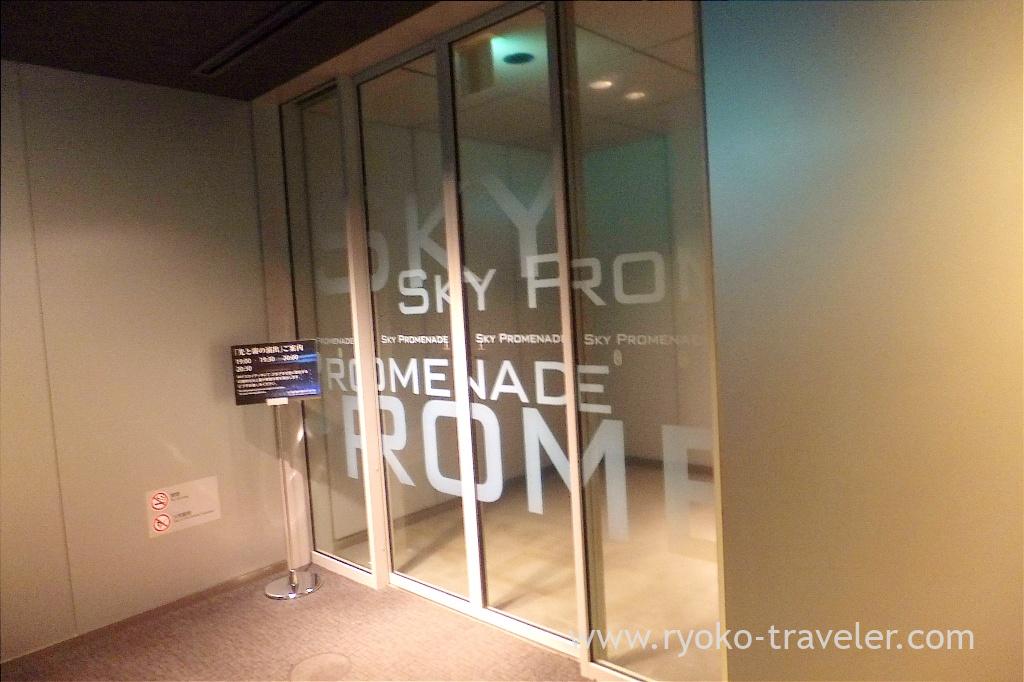 View from 46F. It's like treasure box !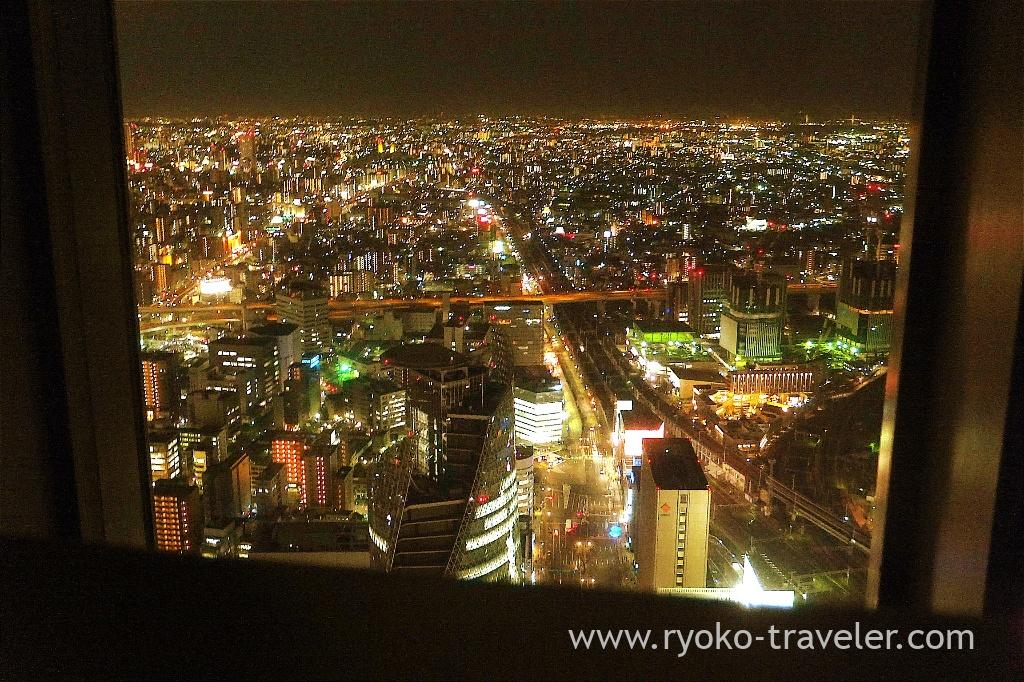 Like corridor. This observatory room provides a 300-degree view. Downward slope. When I got to there, there was no one except me. There was no staffs. So calm. I felt I was floating in the air !
There's stairs between 46F and 44F. I went down to 44F in time for light and mist show.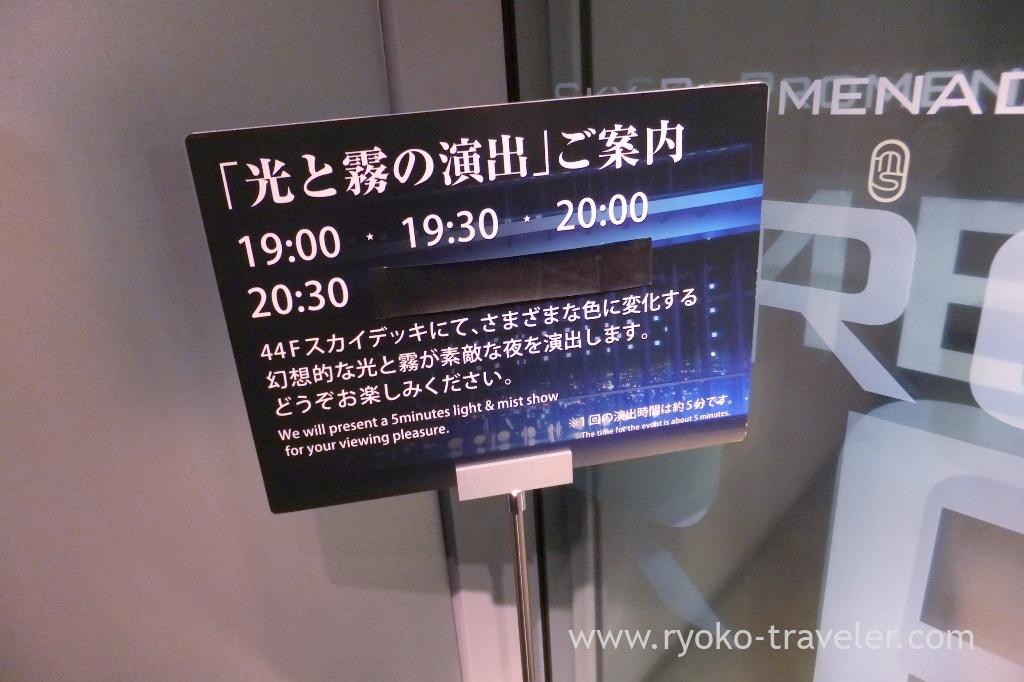 Some people came into the room in time for the show. But still there was only a few people because it was weekday.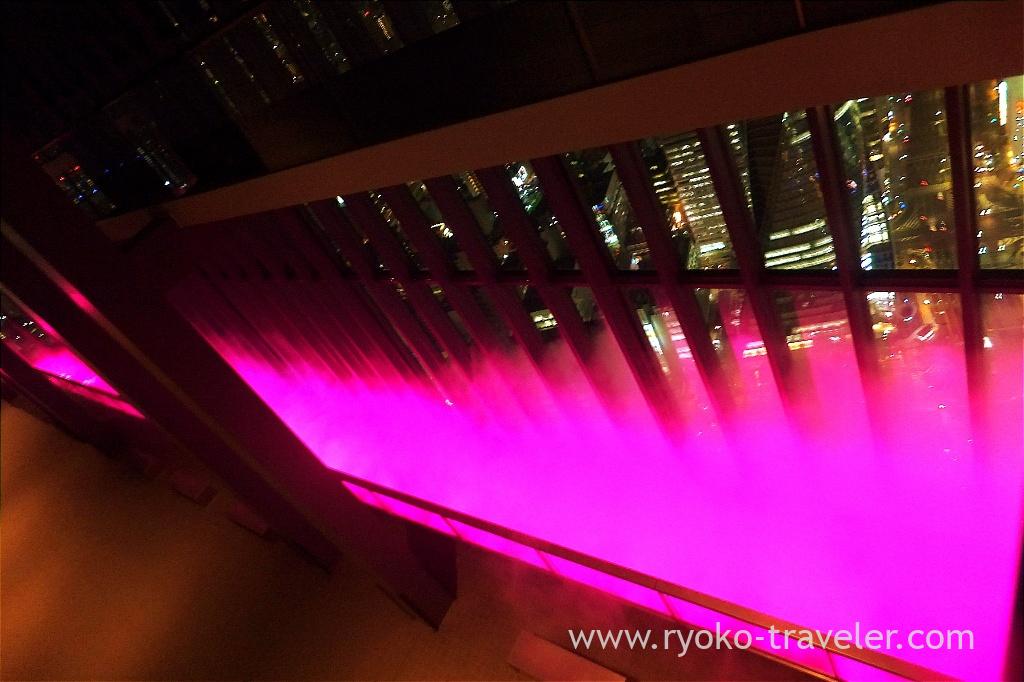 Umm. What do you think about it ? Mist and light covered the night view…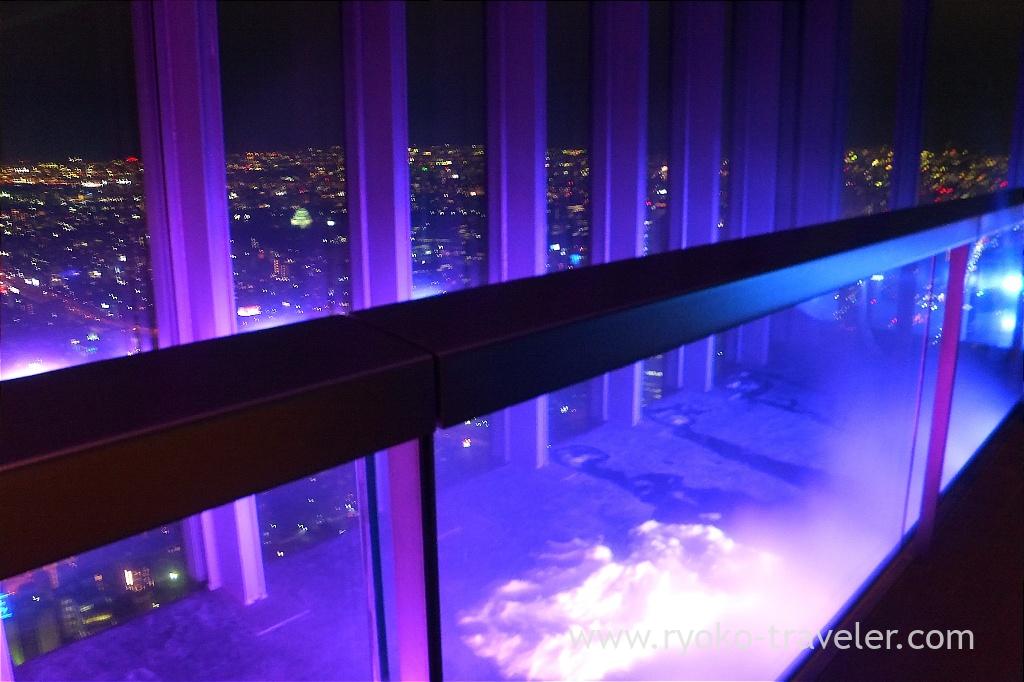 I think it isn't needed.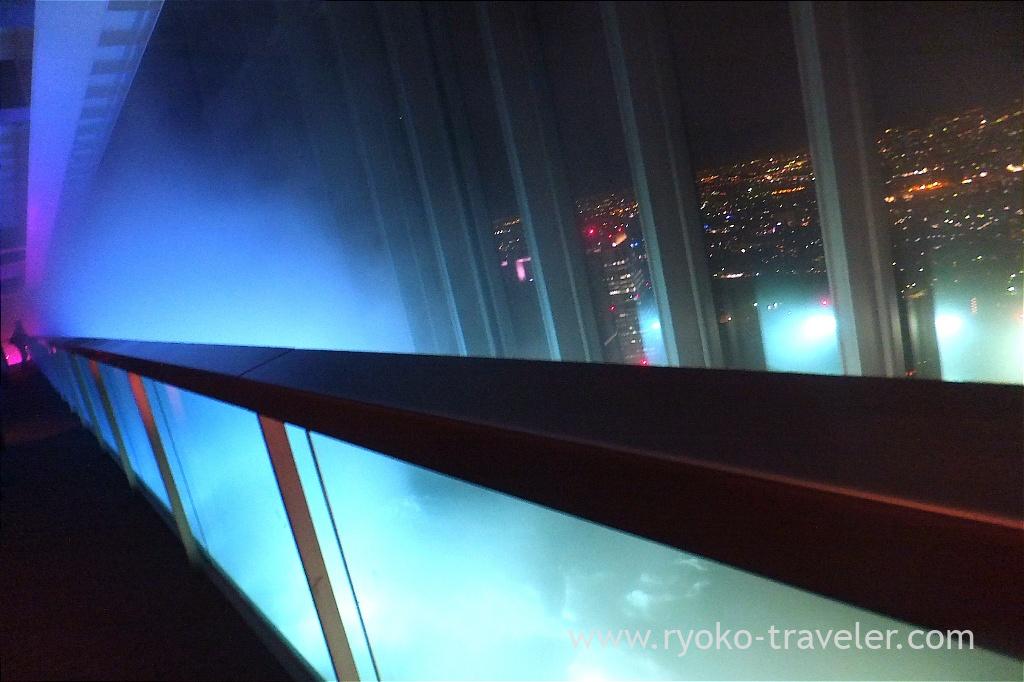 The night view of Nagoya is enough gorgeous without such a performance. Do you think so ? 🙂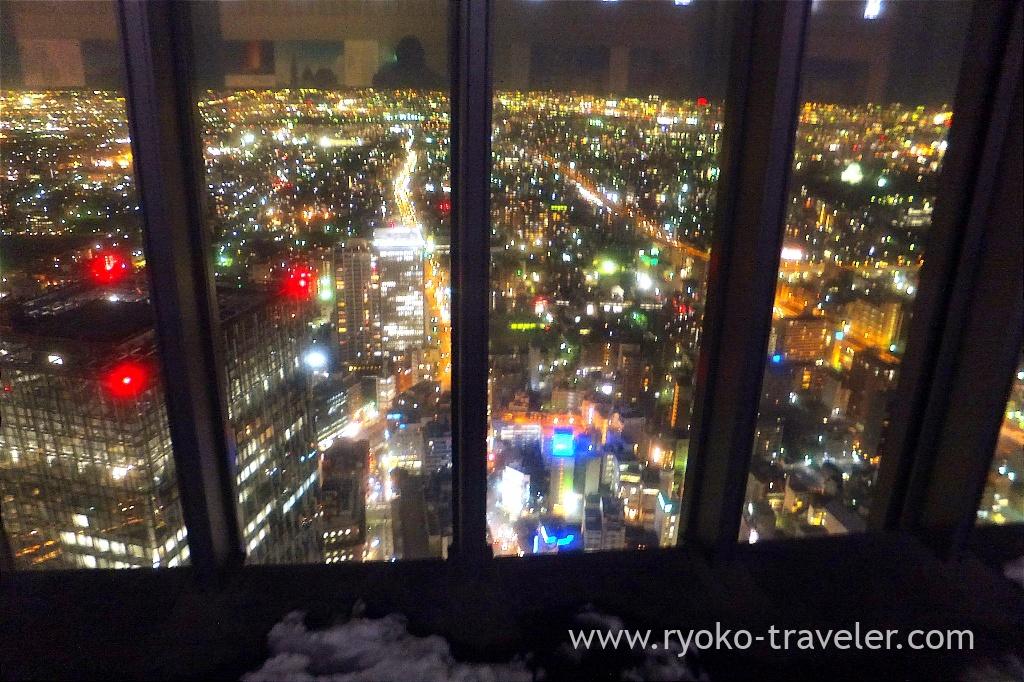 Illuminated Nagoya castle was beautiful, too.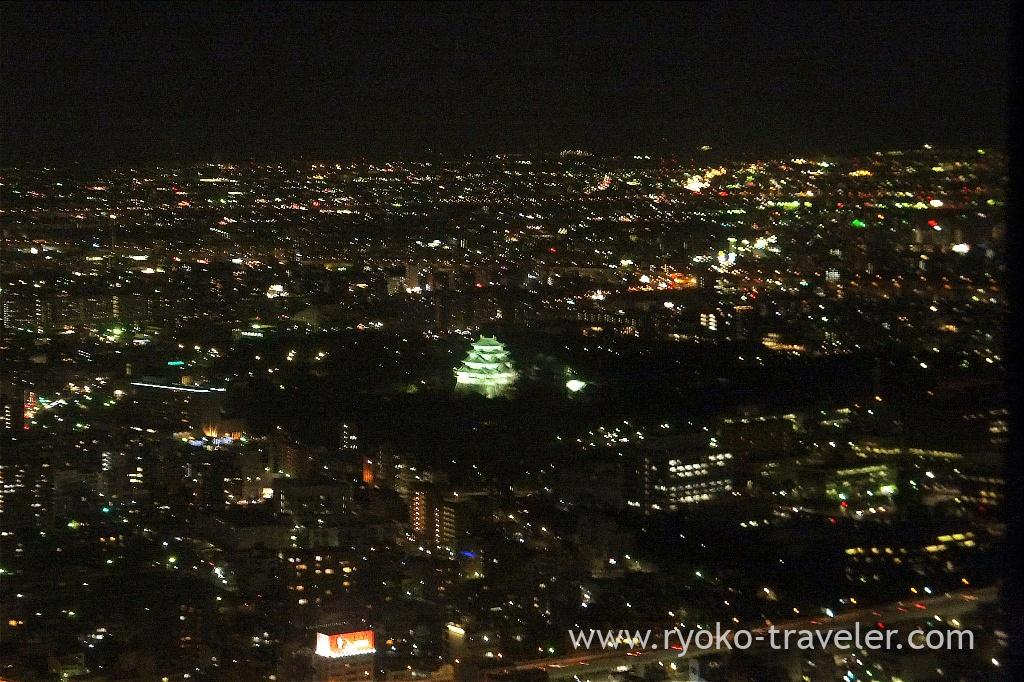 It's overwhelming presence in Nagoya city.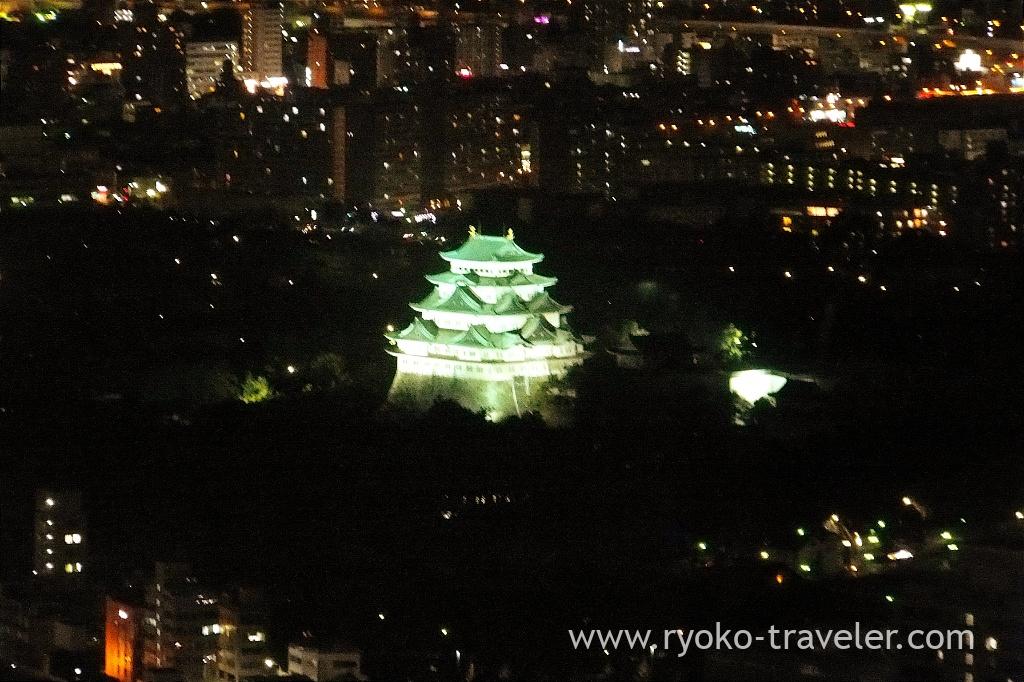 Midland square is gorgeous building and it have many shop and restaurants. I wanted to enjoy more if I had more time.
About

Name Sky Promenade in Midland square (ミッドランドスクエアスカイプロムナード)
Open Day through night
Reservation Get ticket in advance is OK
Credit card Available
URL Website

Google Map