I searched for some good ramen shop in Matsumoto, and I thought miso ramen is the best choice on such a cold night. So, I visited Mensho Sakura (麺匠 佐蔵) that is not far from my hotel. They are in the renovated KURA (warehouse). It's really nice.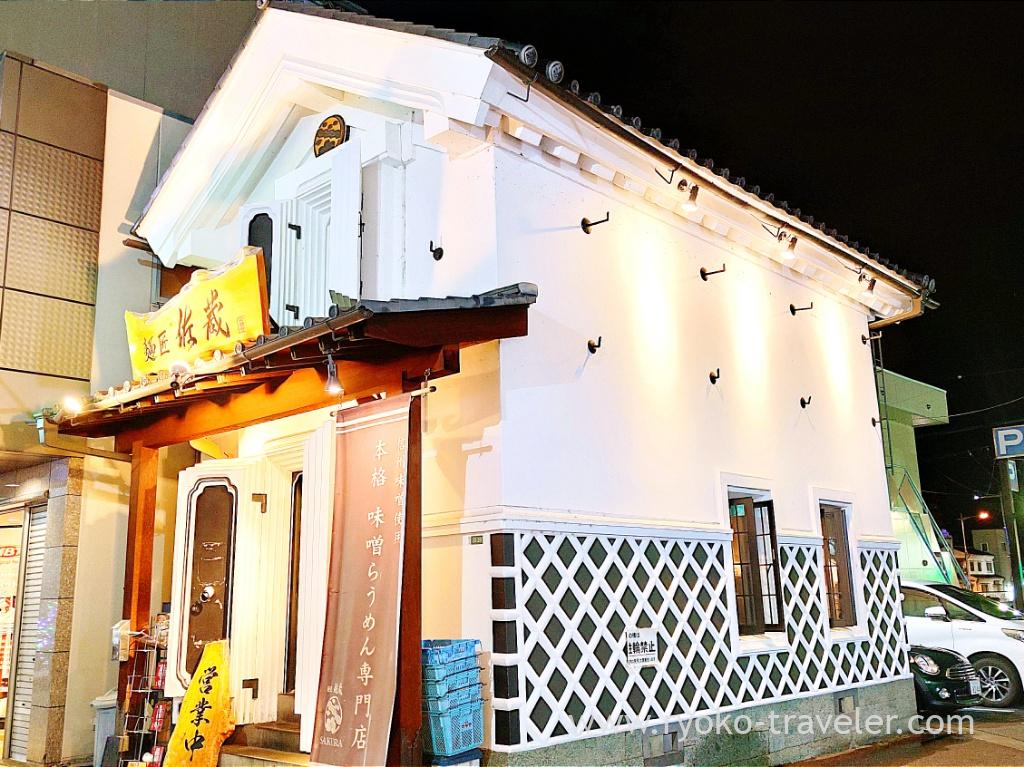 They have upstairs and there are some tables on the 2F, too. 1F have only counter seats. I didn't take the photo of the ticket vending machine. They sell ramen, tsukemen. Miso soup only. Sakura miso ramen (佐蔵味噌らぅめん), seafood miso ramen (魚介味噌らぅめん), vegetable miso ramen (野菜味噌らぅめん), baked miso ramen (焦がし味噌らぅめん) and so on. And another, they prepare Kurobuta pork gyoza, too. It was in Winter. And Covid-19 is expanding. So, they are open all windows and door. So, it was severe cold like outside.
I ordered Sakura miso ramen with Ajitama. All additional topping is 100 yen. I bought one "topping ticket" and the staff asked me what I want. So, I said "ajitama please". The ramen have long bamboo shoot and roast pork. It have minced pork seasoned with miso. So, I mixed it with soup and ate.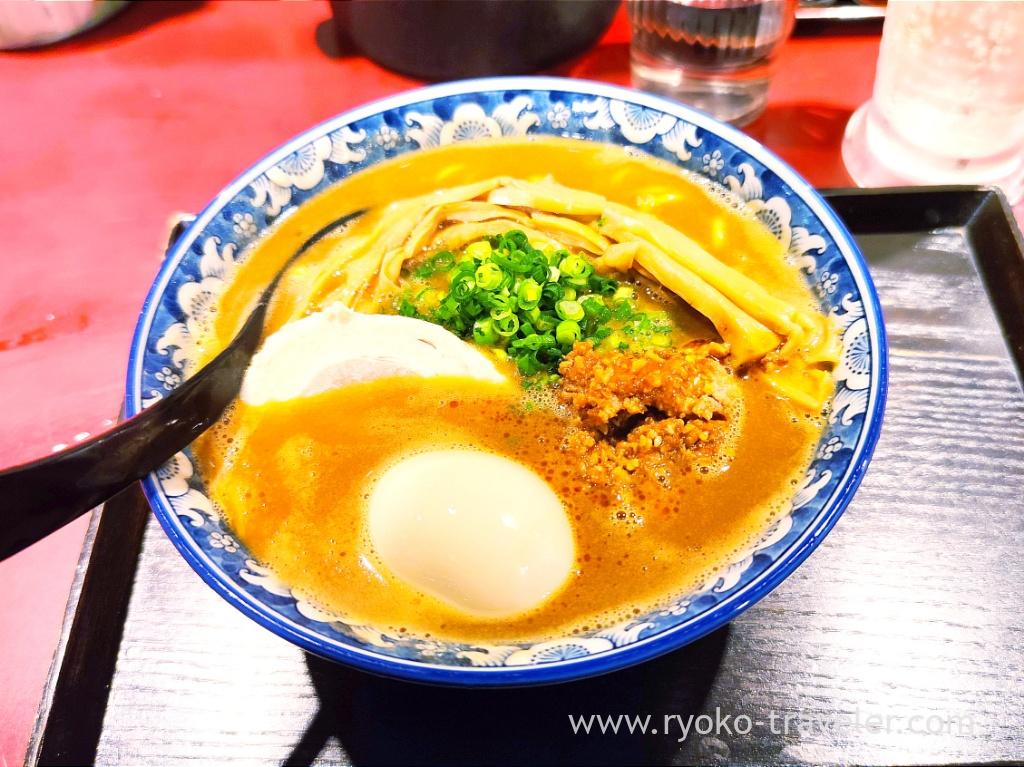 They use special miso. They use Anyoji miso (安養寺味噌). Anyoji miso is said to be the origin of Shinshu miso. So, their miso soup have rich tastes and texture. Also the soup have pork bone broth. It had sticky texture just a little. But it wasn't greasy and very strong at all. It was mild. They medium-wide noodles dressed with the rich soup was awesome. Of course, it was great as miso ramen, but I said "The miso was awesome…" after eating. The power of Anyoji miso is great all the same.
And the roast pork was fatty and good.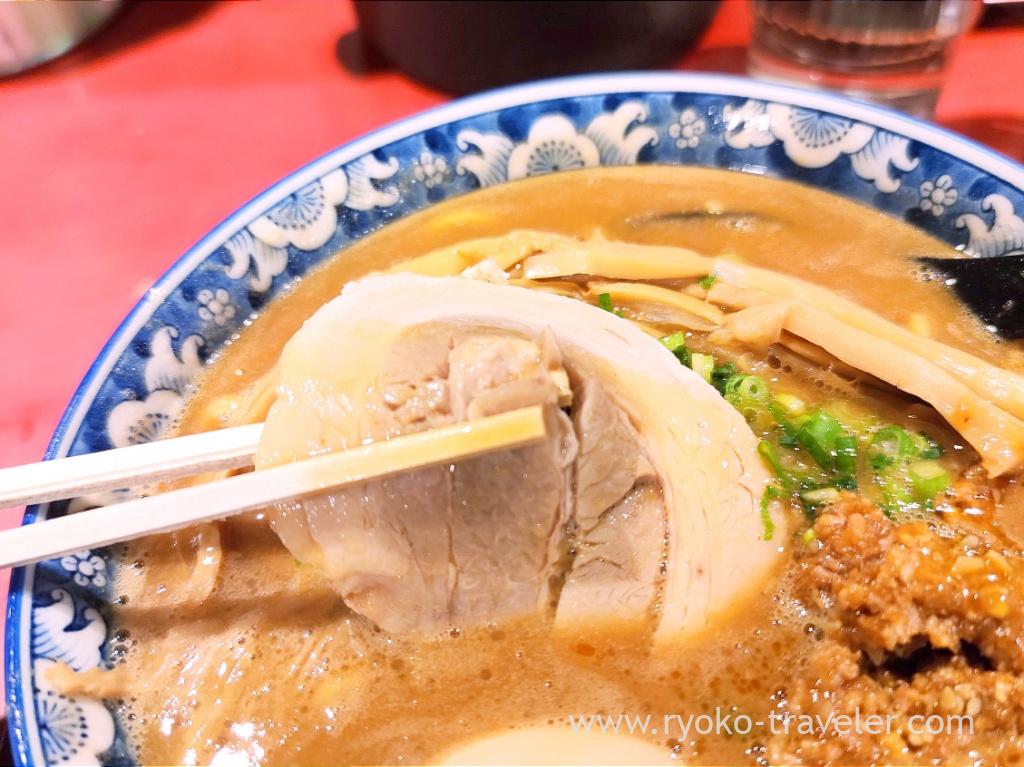 They have medium-sized bottled beer only, so I ordered highball. Needless to say, sparkling drinks is suitable for ramen even on such a cold night. No matter what severe cold air attack me from behind… 🙂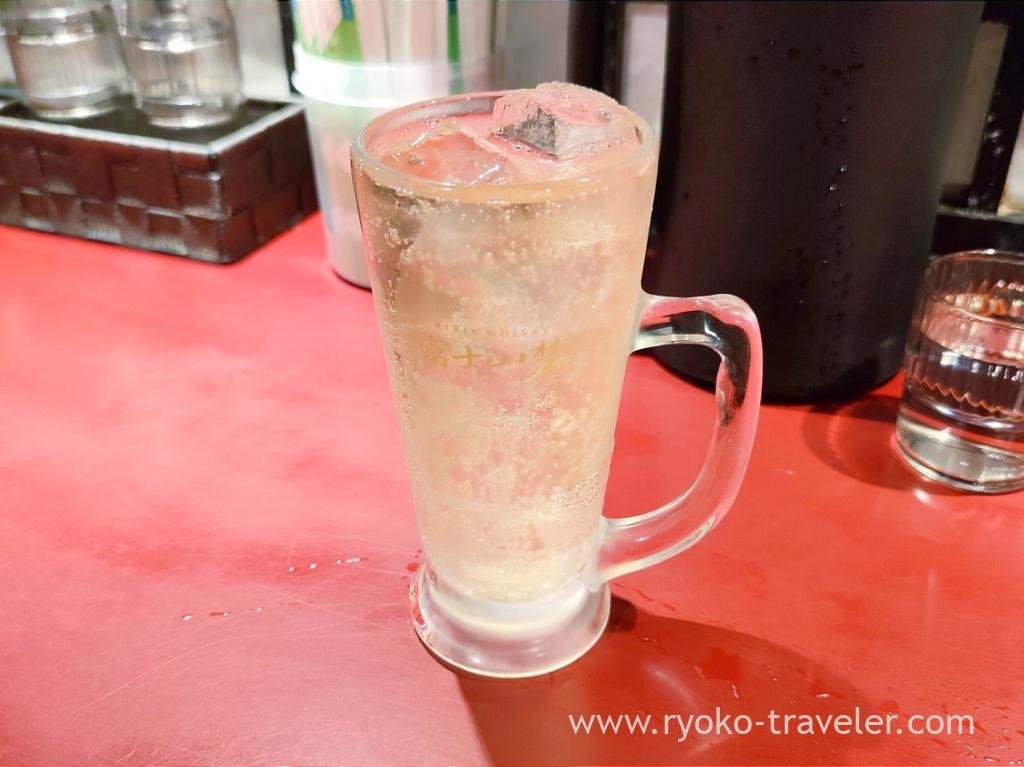 About

Name Mensho Sakura (麺匠 佐蔵)
Open Lunch, Dinner
Reservation Unavailable
Credit card Unavailable
URL Website, Twitter, Instagram
Google Map