I visited Menkobo Takeshi (麺工房 武) in Kameido. My friend love this shop and I had wanted to visit there for aa long time. Today's my post is about ramen shop that is my acquaintance's favorite shop.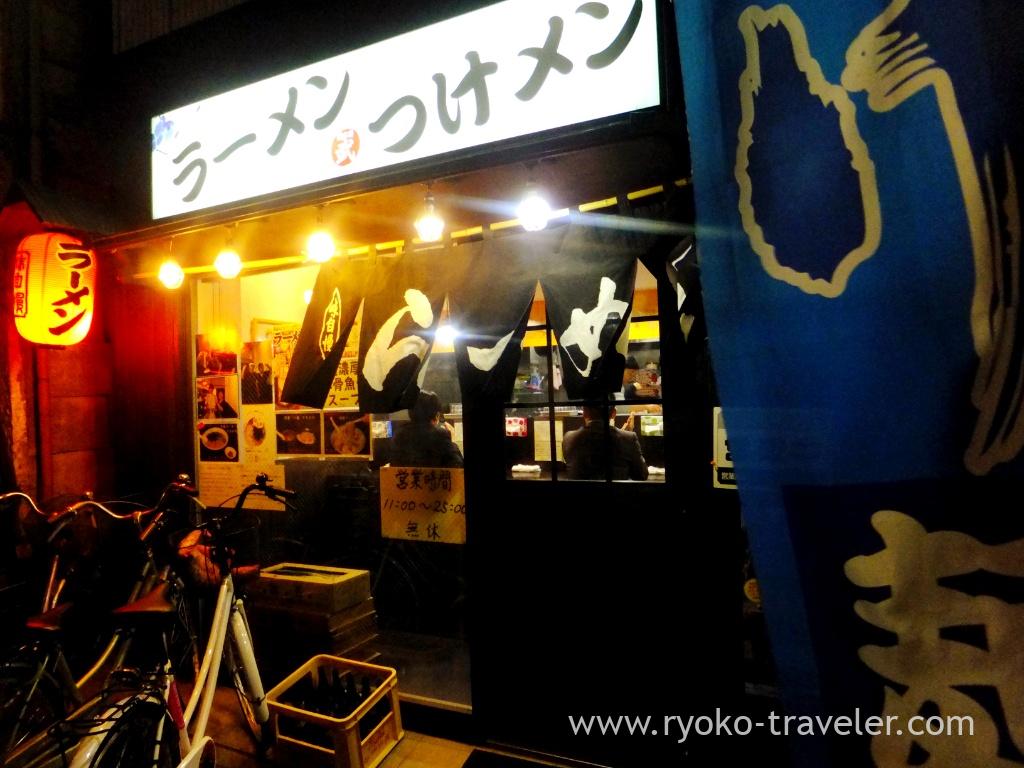 They have 3 kinds of ramen. Sio ramen (Salt ramen), Gyu-sio ramen (Beef and salt ramen) and tsukemen. My friend recommended Gyu-sio ramen, so I ordered it. Also Chinese dumplings looked yummy.
I handed a ticket to the staff. And after a while, brown powder came. This is Garam masara.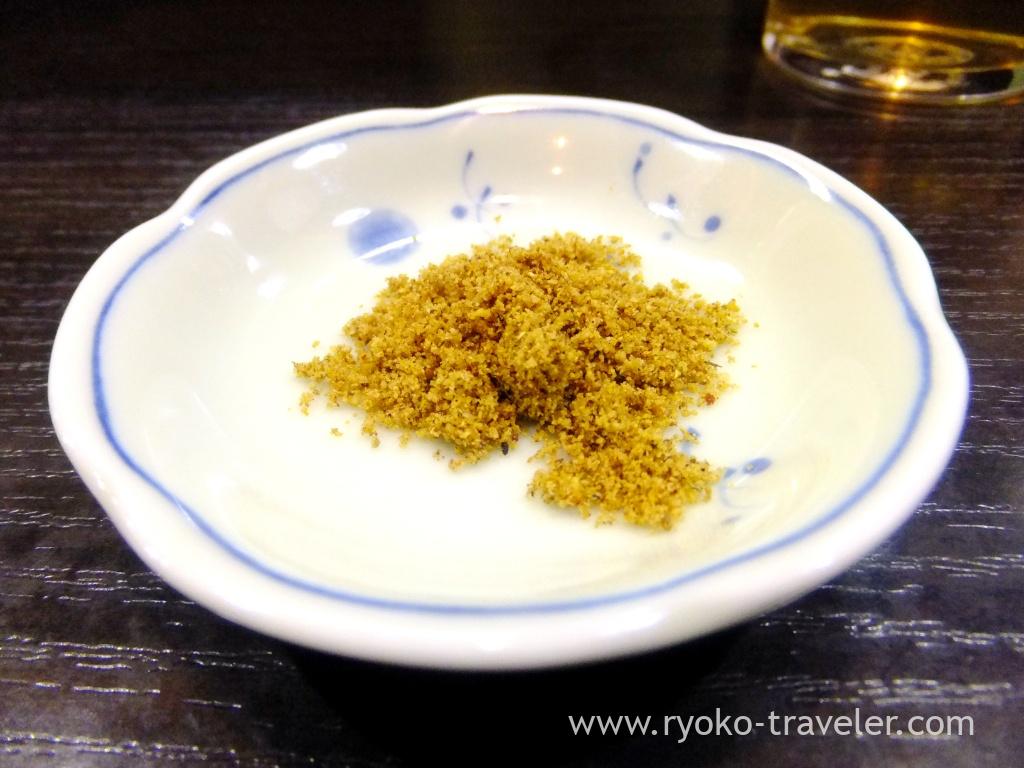 They my ramen was served. It have beef and raw seaweed on it.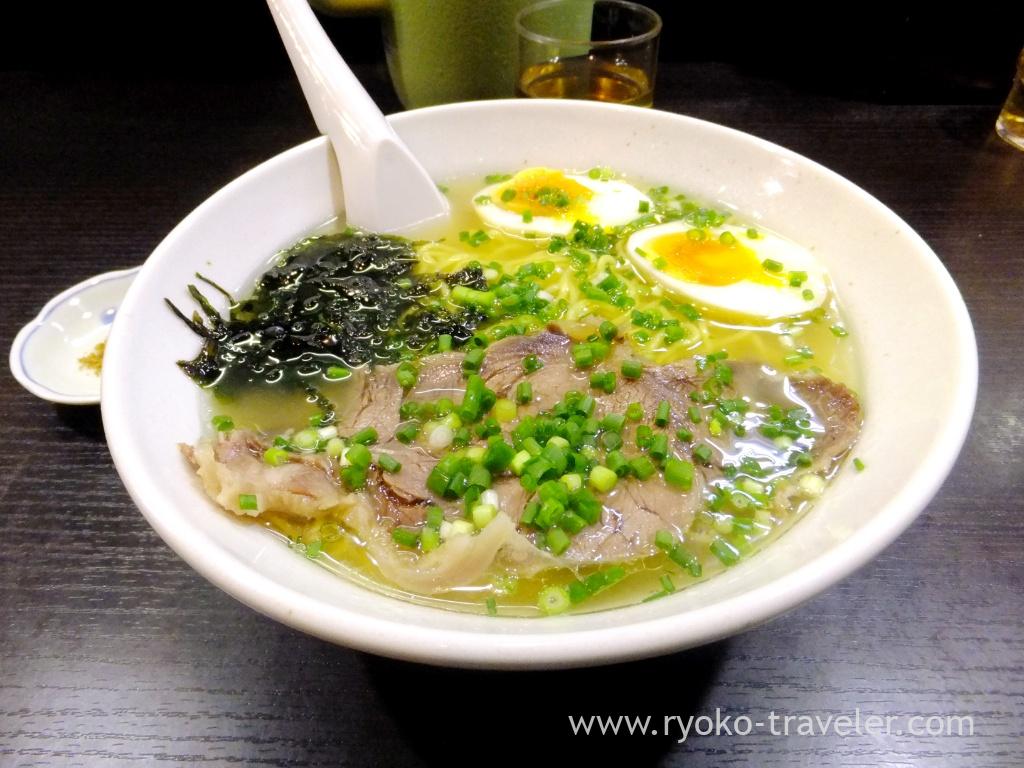 The noodles were soft and I liked it. Those fat floating on the soup is beef's. But it was not thick at all and it was tasty. The half-boiled egg was good.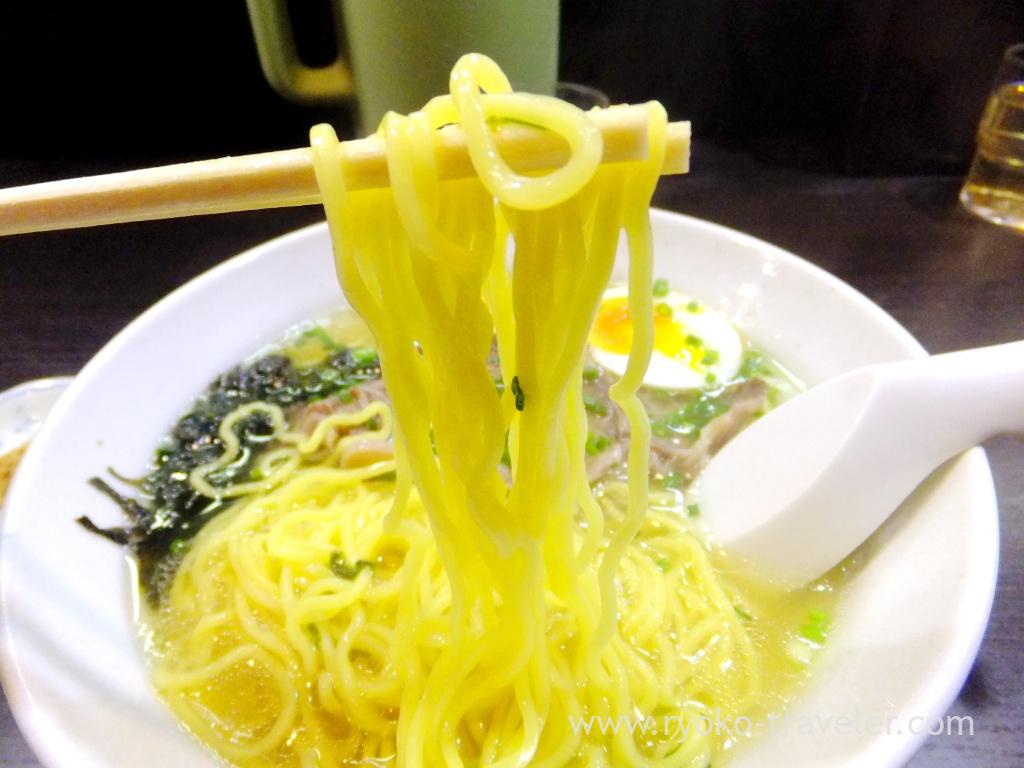 Well, I finished eating the half of the noodles and I put garam masara into the soup. This light ramen went with the garam masara very well. And I ate some, and then I put homemade chili oil on the table into the soup.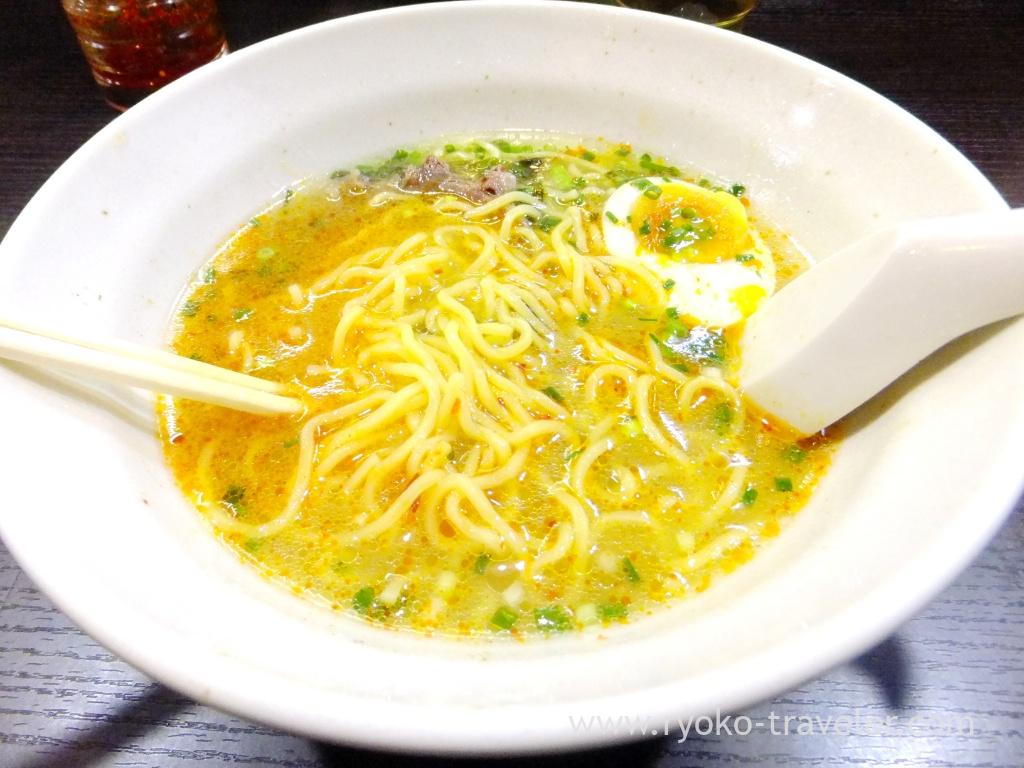 Spicy and good. I liked the taste best ! I love spicy foods all the same 😀 We can eat the ramen by three way of eating. Cool 😀
About

Name Menkobo Takeshi (麺工房 武)
Open Lunch, Dinner
Reservation Unavailable
Credit card Unavailable
URL Twitter / Instagram

Google Map (current location)