When I walked around Takaoka station, I found a cafe that have very old appearance. So, I got close to there. And I found it is Komeda's Coffee (コメダ珈琲店) ! I was impressed by the appearance. Nagoya have such an old Komeda still now ! Though I had breakfast just before that, I entered the shop to have breakfast again :p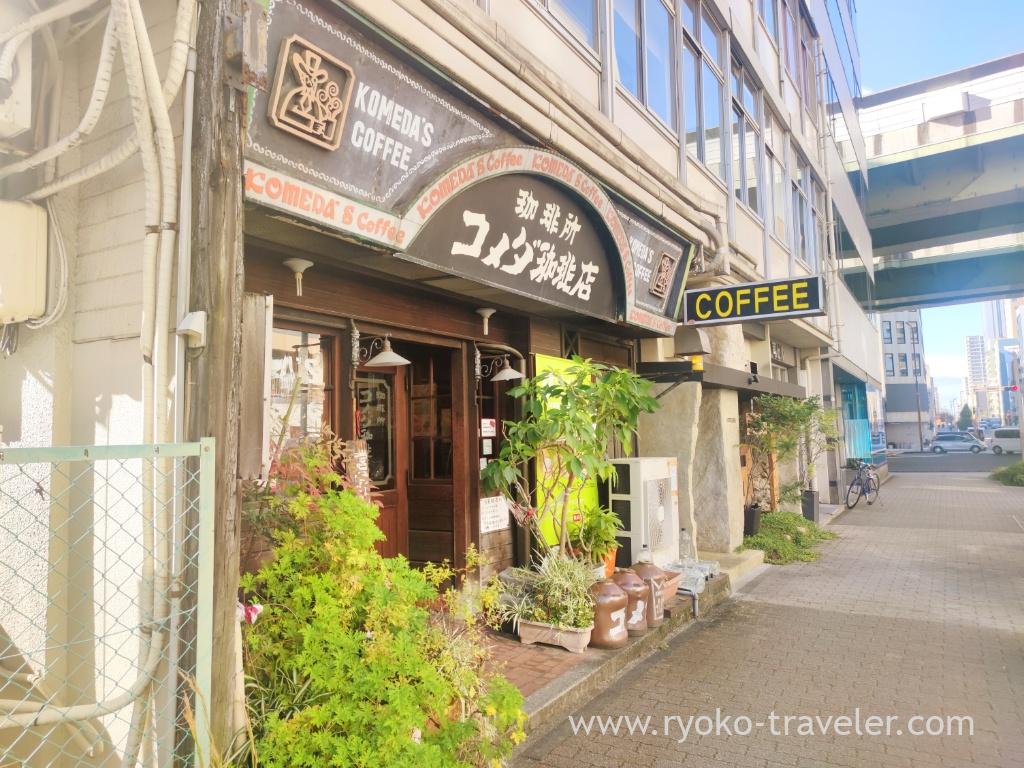 I searched about it later, and I knew this Takaoka branch is the second oldest branch of Komeda's Coffee and they were born in 1972. But the oldest branch was already closed, so, Takaoka branch is the oldest surviving Komeda's Coffee.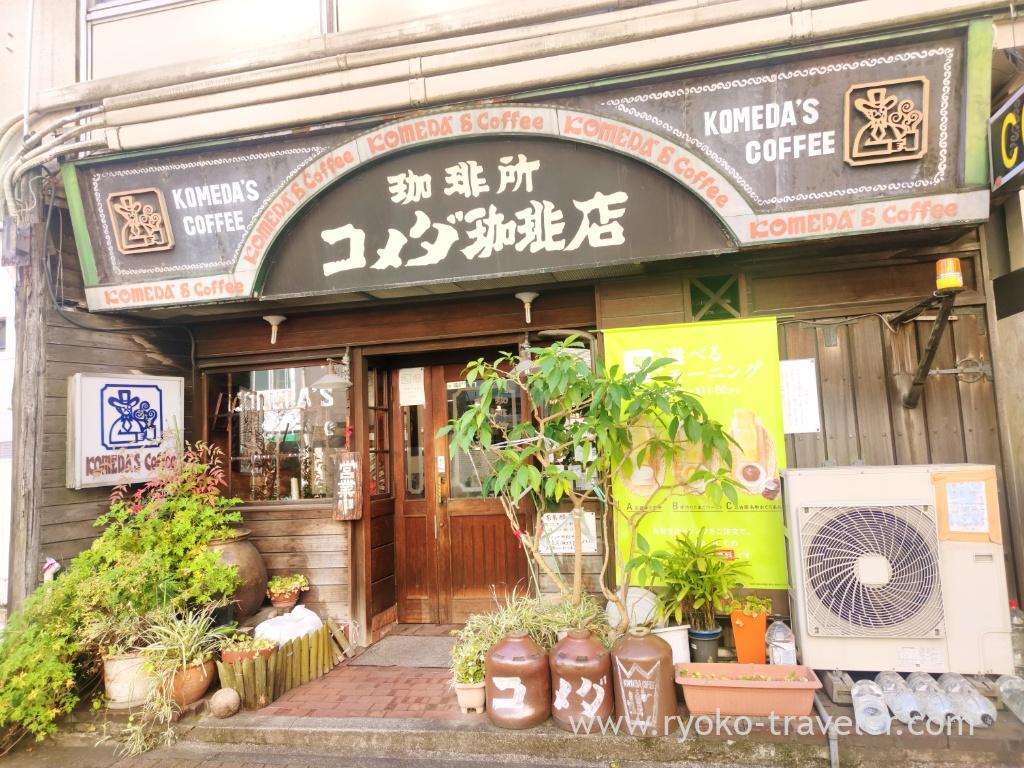 Once I entered the shop, I felt I went back to Showa period. Red chairs and some game machines are used as table. They have splendid atmosphere. But be careful. Smoking is allowed in the room. And before that, nevertheless there was no one who smoke, there was strong smell of tabacco. Not the smell of someone smoking. Smells of tabacco clinged to wall, ceiling, floor for a long time. But still their atmosphere is attracting.
Out of the window. Komeda started from such a cozy cafe…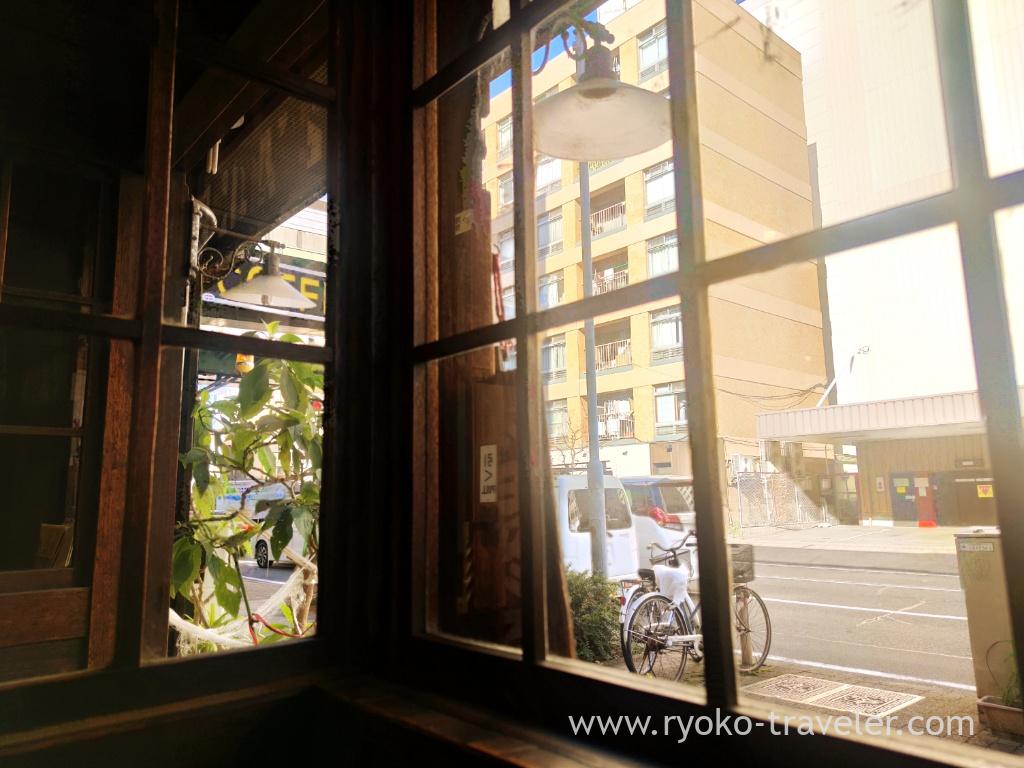 Morning set is available until 11 a.m. They have three sets. You can choose one if you order one drink.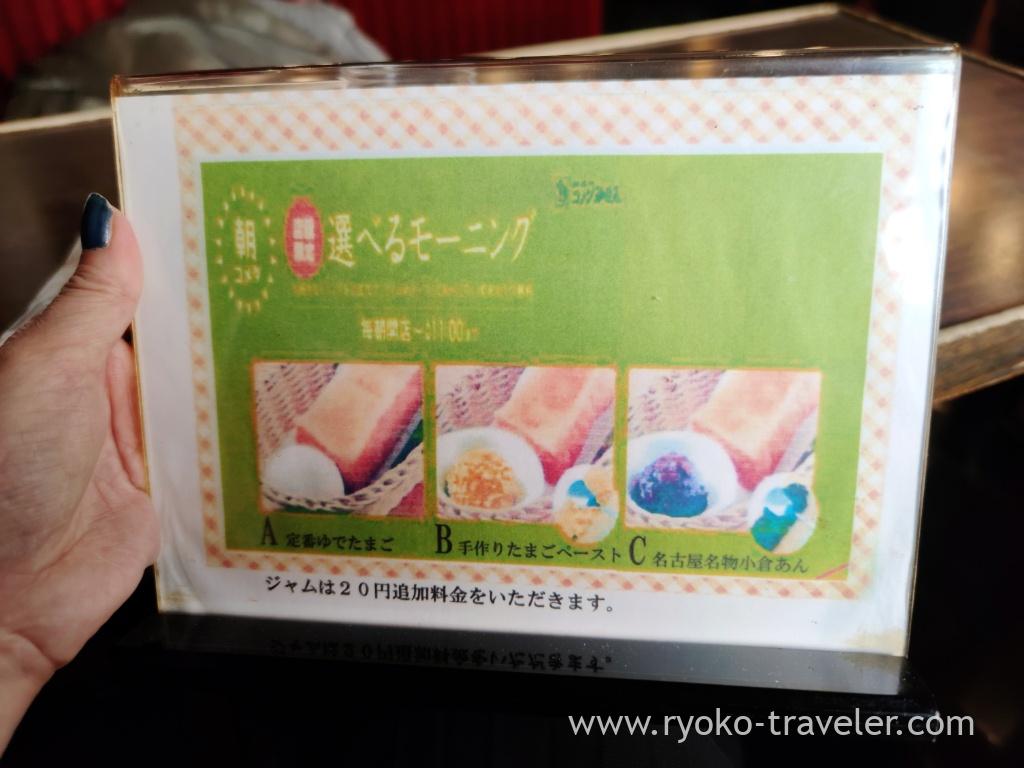 And this is the regular menu. I think they don't have English menu. Many foods and drinks are lower than another branch a bit.
I ordered cafe au lait and C set. 400 yen in total !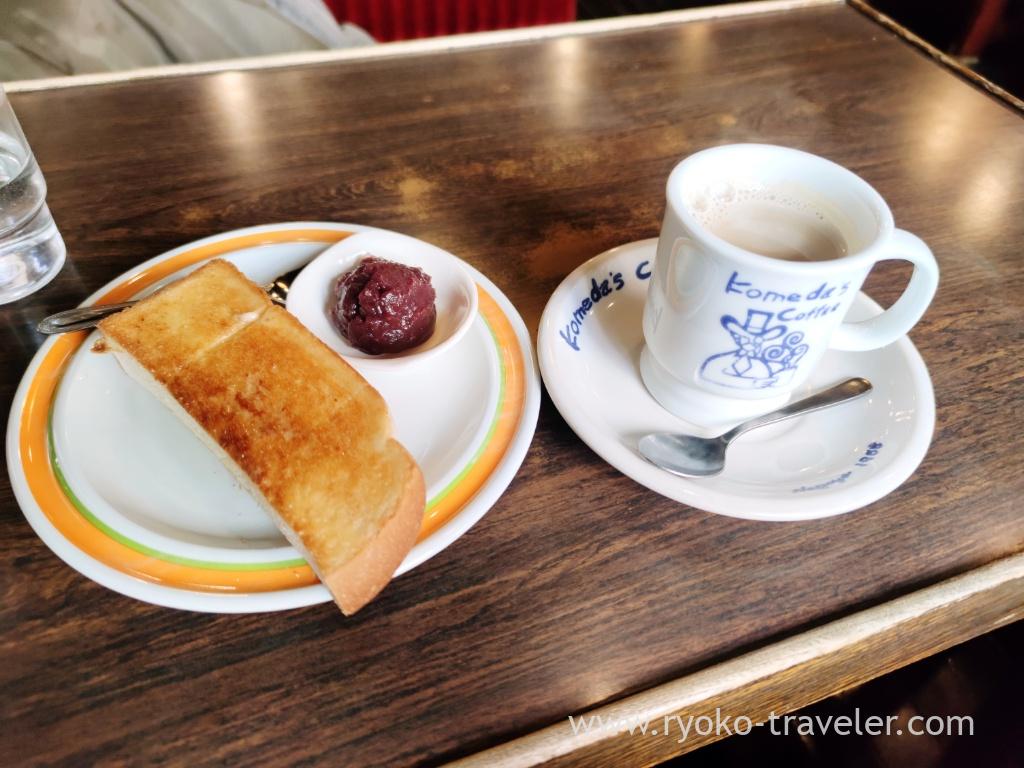 The faded cup is good 🙂 I felt it was weaker than that I had at another branch before. But it's good for breakfast.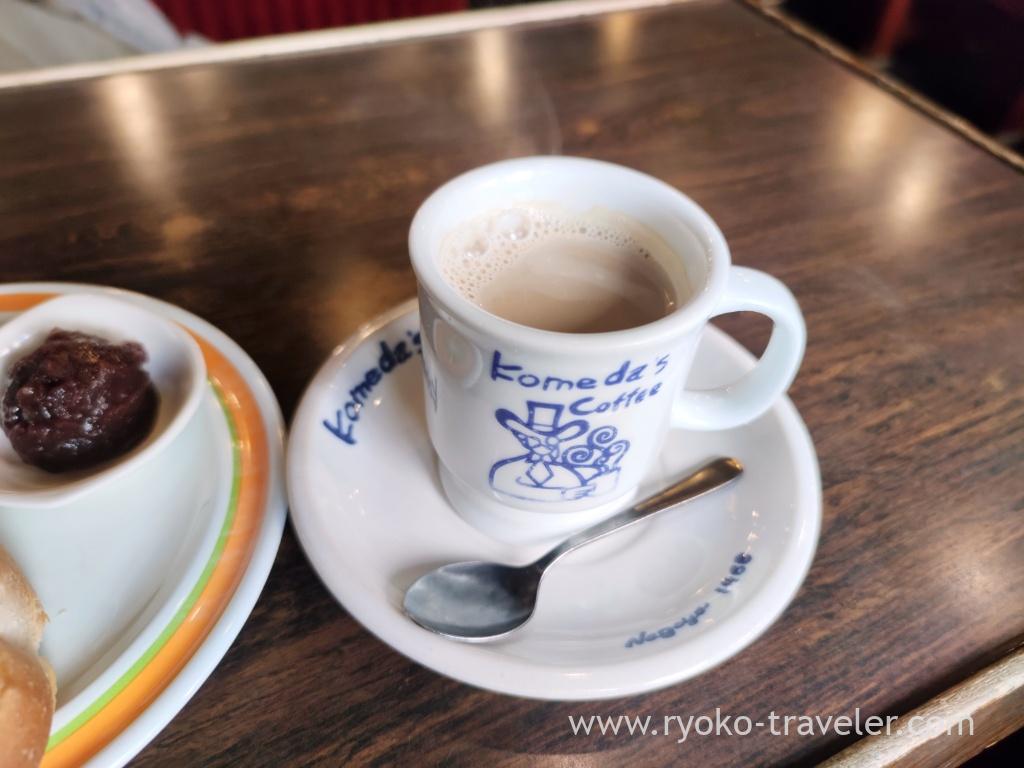 Bread. Half of thicker slice of bread. The margarine was spread. And red bean pastes. Salty and sweet. Good. It's Nagoya-style breakfast !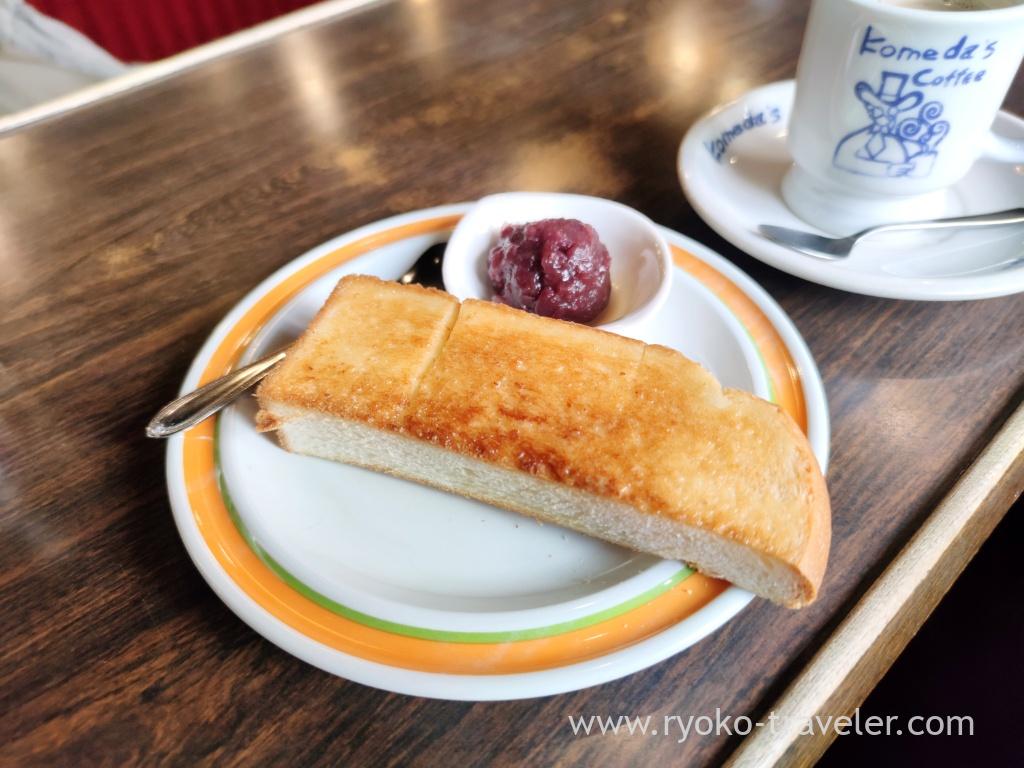 The older couple manage this branch and it seems that they don't have heir. Also the building is very old. I think this branch is not managed so long. So, you'd better go there soon if you are interested in them. They are open on weekdays until 5 p.m. And person who are under 20 years can't enter the shop because of smoking rule.
About

Name Komeda's Coffee Takaoka (コメダ珈琲店 高岳店)
Open Morning through evening
Reservation Unavailable
Credit card Unavailable

Google Map