I wanted to go to Kamesho Kurukuru Sushi (亀正くるくる寿司) when I have a chance to visit Beppu. Finally, my wish came true. They are sushi-go-round restaurant located in Kannawa Onsen district in Beppu.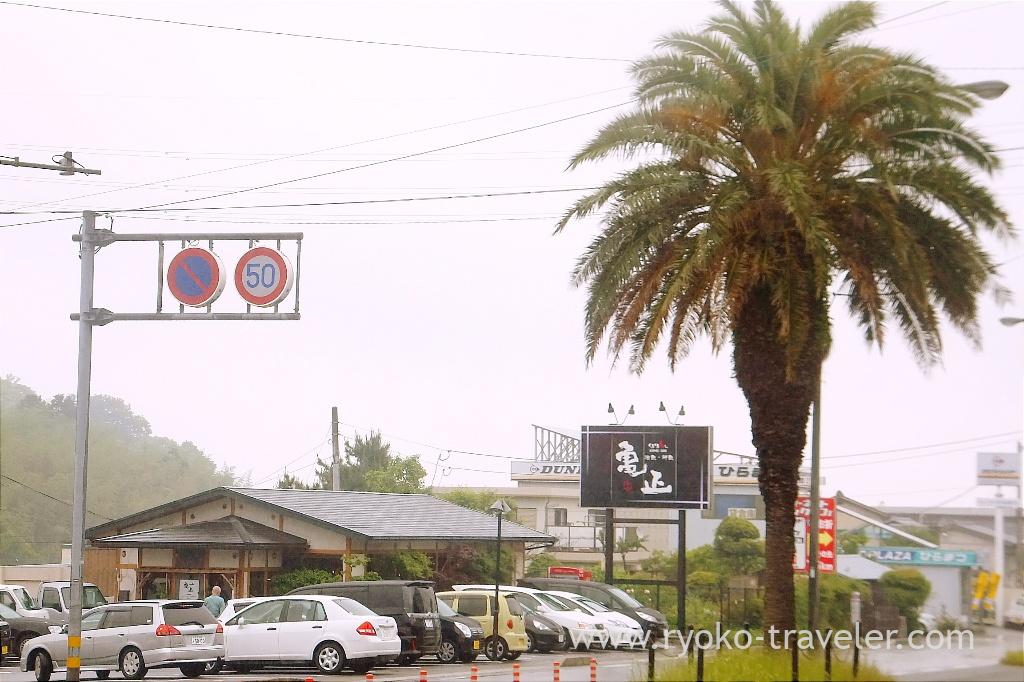 They are located along National highway route 500. That's a good location to drop in before and after going to Jigoku Meguri. Car is good means. If you want to use public transportation, it takes 30 minutes walk from JR Beppu university station. And also there's bus to Kannawa Onsen from the station. But 30 minutes walk is must after all if you take bus or train.
There's a black board menu. They have many seafood caught around Oita. For example, Saga Seki, Ehime, Beppu, Saeki and so on. So, though there are many local people, also they are good for tourists. One dish cost from 130 to 360 yen. By the way, the reason why I wanted to visit there is shown on the menu. They have Seki-saba (Seki mackerel) and Seki-aji (Seki horse mackerel) ! Both is only 360 yen per two pieces.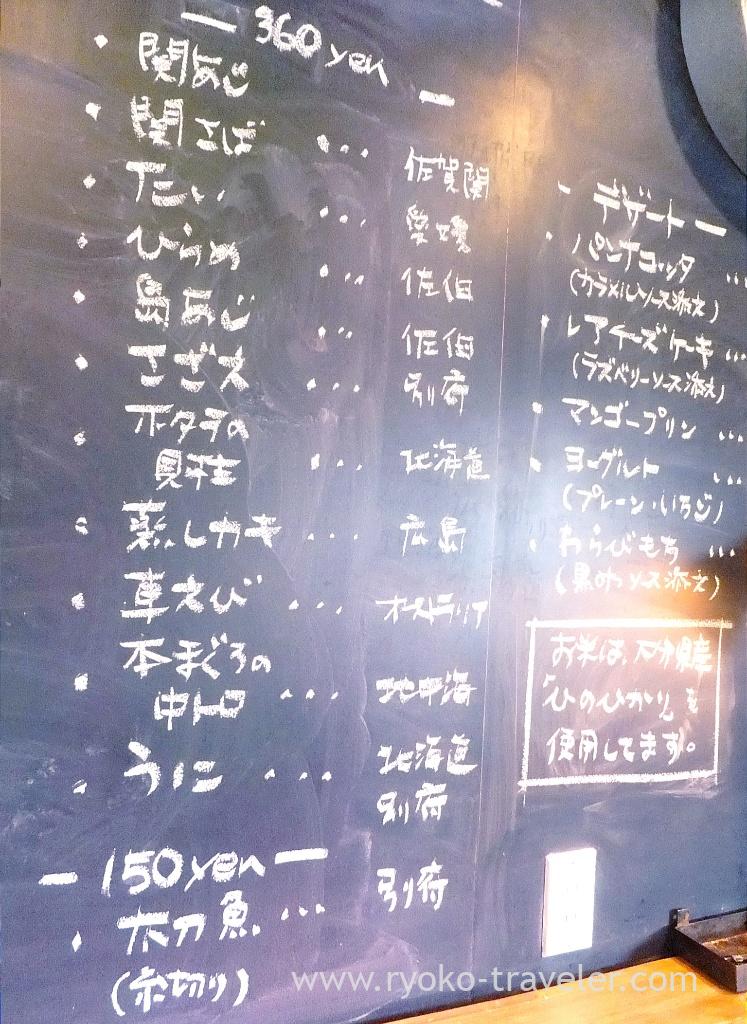 There're order sheets on the table, so everyone write what to eat and hand it to staff.
I got miso soup after I finished to hand order sheet to the staff. There was only a few staffs, it's hard to speak to them.
Free refills of miso soup. We can bring it freely from the table. Though it didn't have much ingredients, its soup stock was good. I felt warm.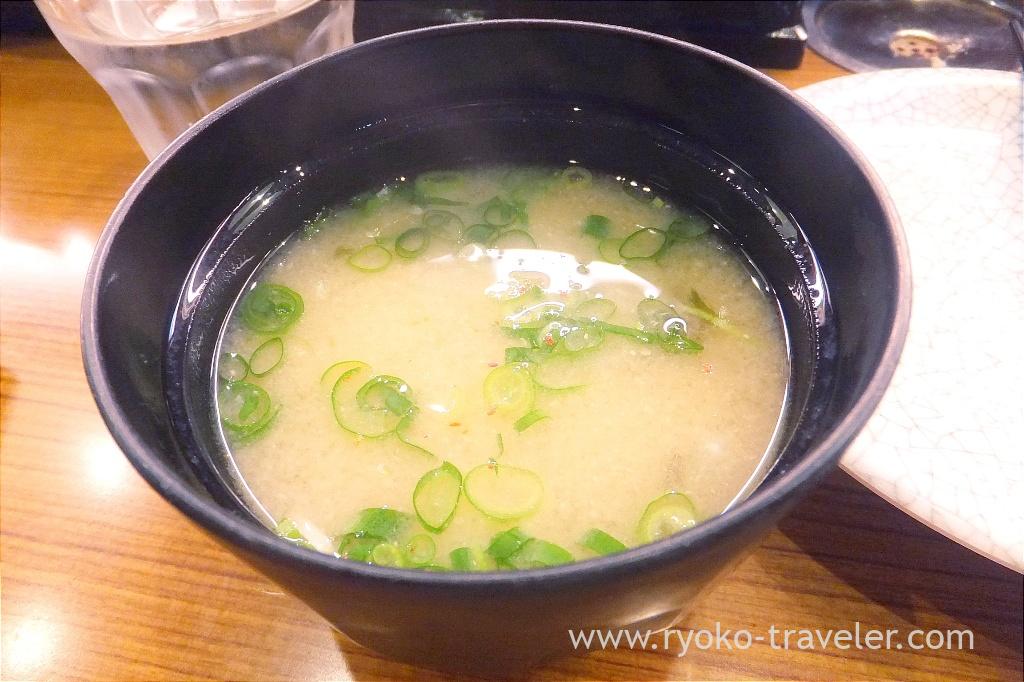 At first, Seki Horse mackerel was served. I ordered it first of all because I heard it's sold out soon. It cost 360 yen. It's one of the most expensive dish at this shop. So, it's served on the gold dish. But I was really surprised that we can eat Seki horse mackerel at sushi-go-round shop at such an inexpensive price. It was fresh and had springy texture. Delicious.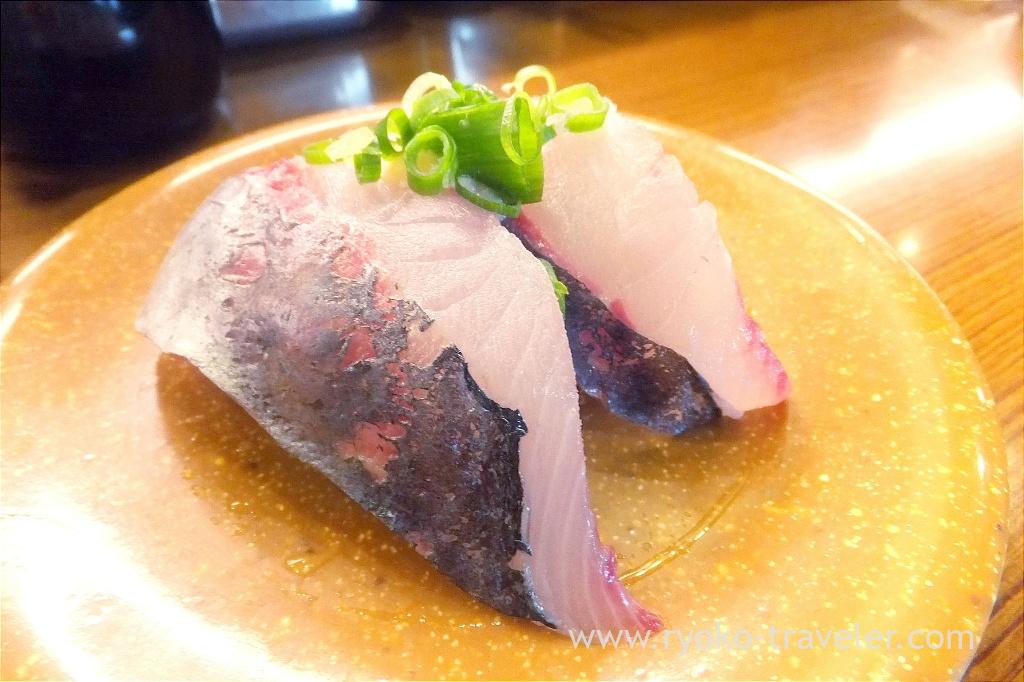 And this is Seki Mackerel. It cost 360 yen, too. It's fresh mackerel without marinated. The texture of fat was awesome. They had only 50 dishes of Seki-Aji and Seki-Saba each that day. So, if you want to eat those two Seki fishes, you'd better go there around the opening hour.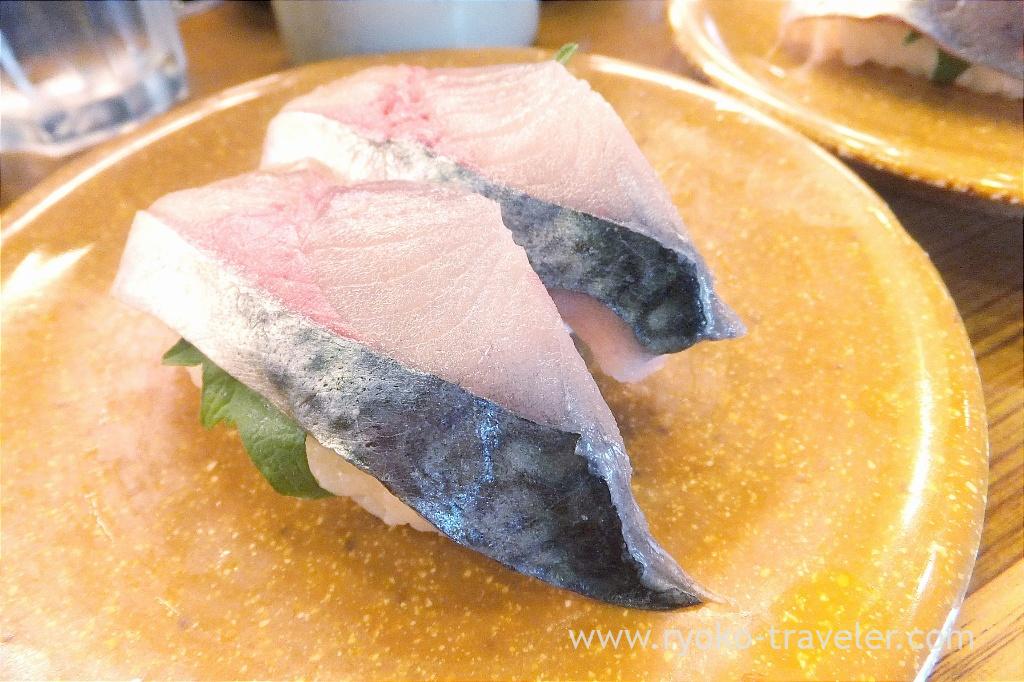 This is Black scraper dressed with its innards. Black scraper is named "Umazurahagi" in Japanese. It's common fish in Japan. But it's called "Ha-ge (ハゲ)" in Kyusyu area. So, I felt it's not familiar for me just because the name has change. Also it's caught in Beppu. So, I ordered. But it was washy a bit. Still it was good. It had much hage !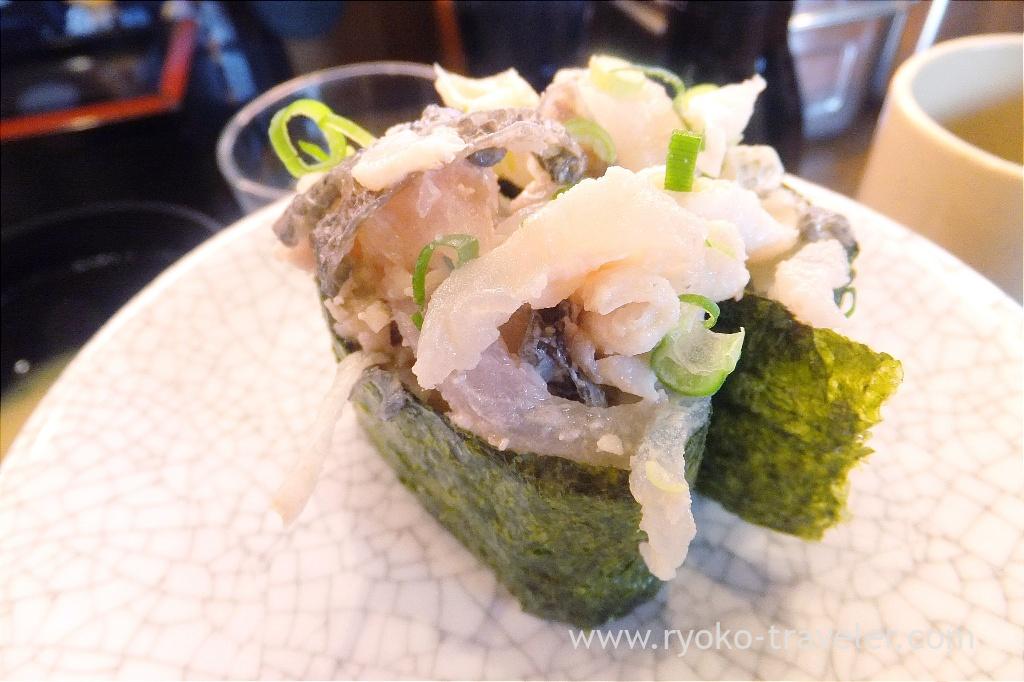 Last, it's Ryukyu. Speaking of Ryukyu, you might imagine Okinawa. But in Oita, Ryukyu means roughly chopped fishes mainly horse mackerel marinated with sauce. Umm itself was good. But I ordered horse mackerel tataki (roughly chopped horse mackerel), too. And I couldn't find the difference between those two sushi in its appearance and tastes. I expected Ryukyu is seasoned more strongly.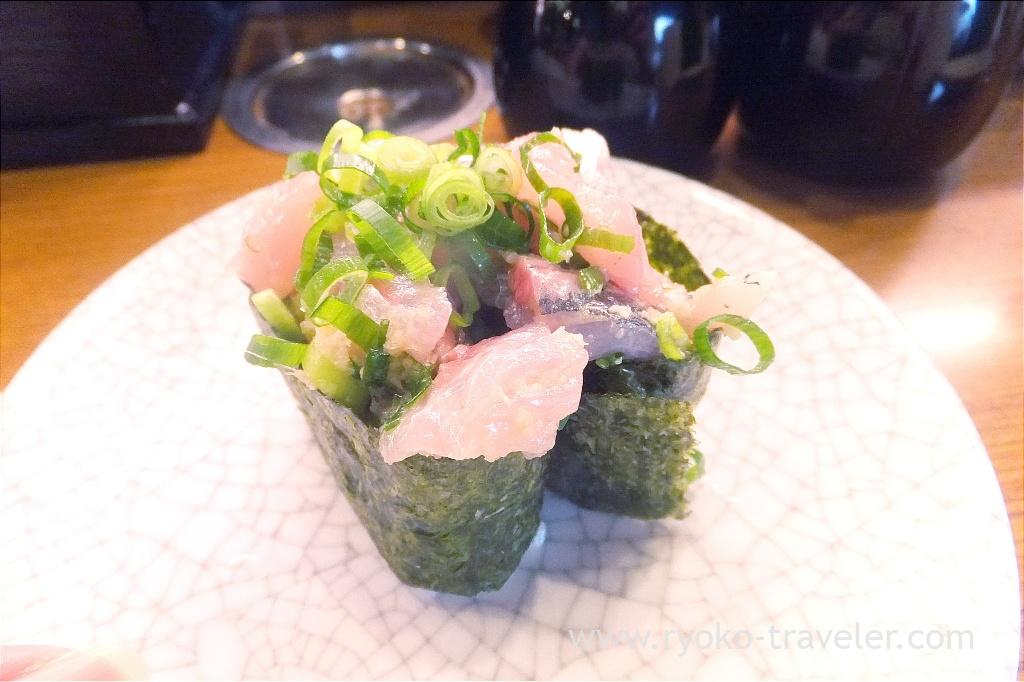 I was impressed by Seki mackerel and Seki horse mackerel all the same. It's difficult to go there for me without car, but I want to visit there every time if I visit Beppu.
About

Name Kamesho Kurukurusushi (or Kamesho Kurukuruzushi)
Open Day through night
Reservation Unavailable
Credit card Available
URL Instagram

Google Map