On second day's morning of our trip to Takayama, we got up early and got out of our hotel for breakfast. It was still dark and tooo cold, so we warmed ourselves in the Seven Eleven that have good appearance.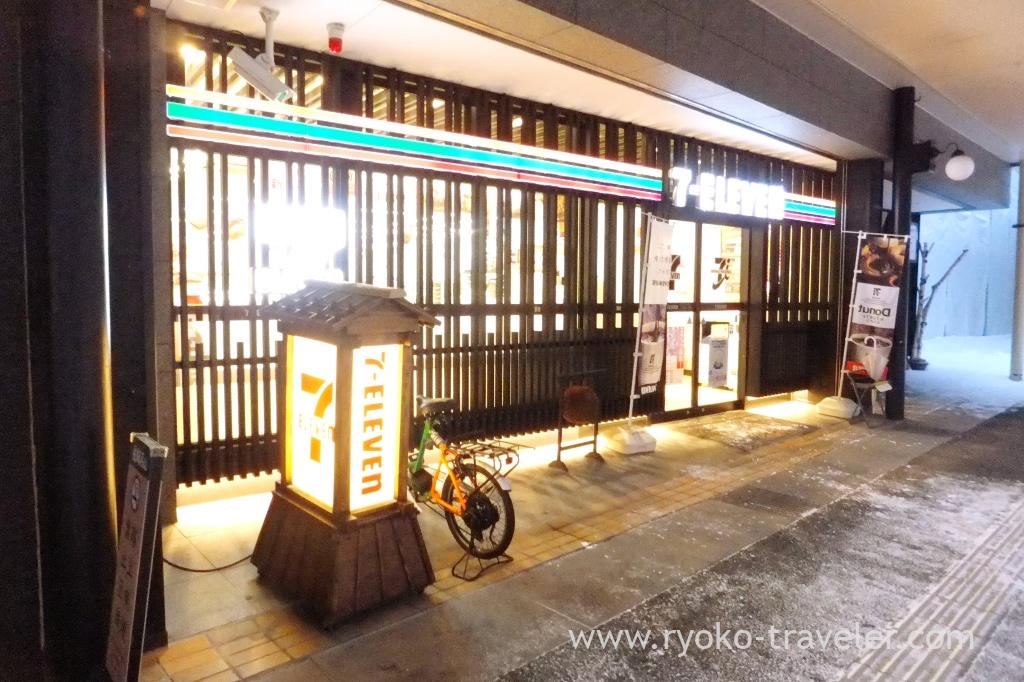 After that we went to Kajibashi Shokudou (かじ橋食堂). Truthfully speaking, we wanted to go another restaurant, but unfortunately it was closed during winter season. I heard many restaurants are closed during the season. So, if you visit Takayama, be careful about Winter Time.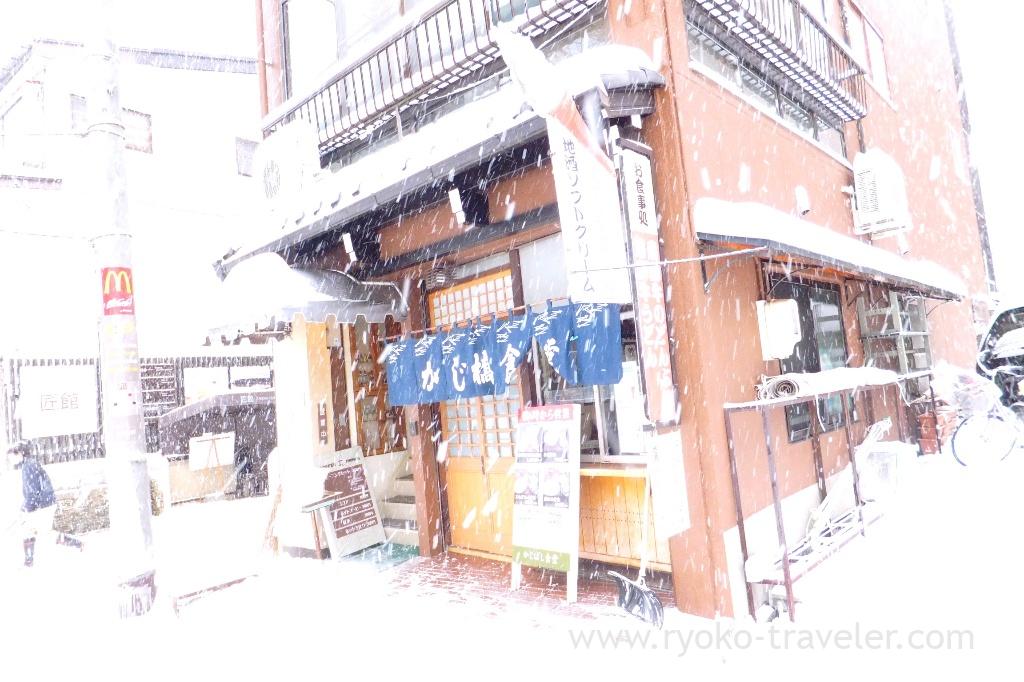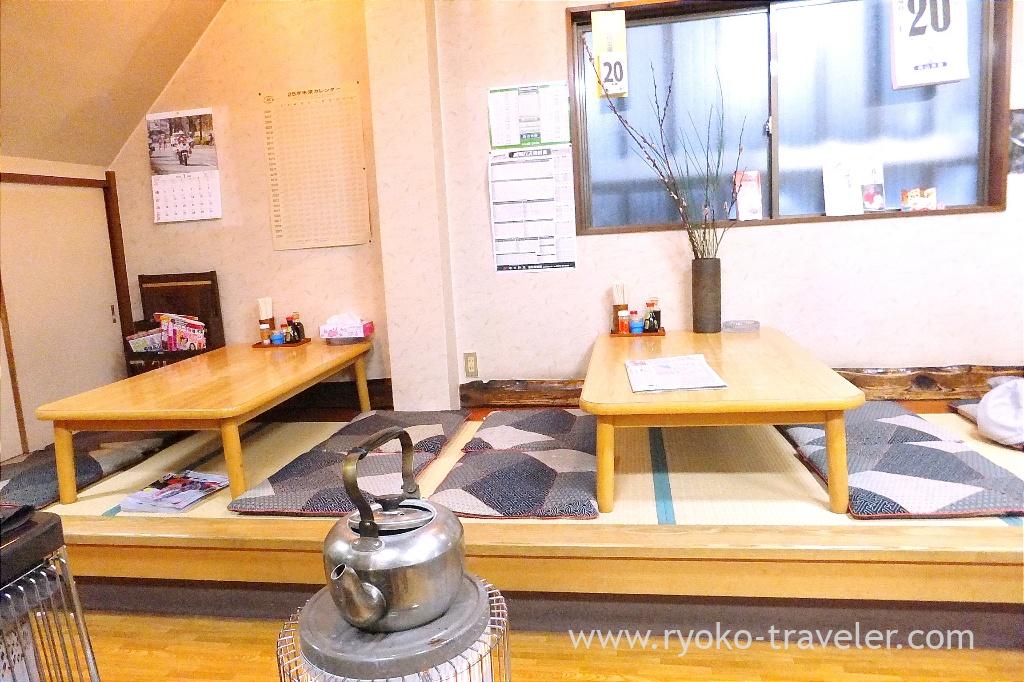 This restaurant serve local foods of Takayama like Hooba miso and Komo dofu. Of course, they have usual foods like katsudon, tendon, ebifurai and so on.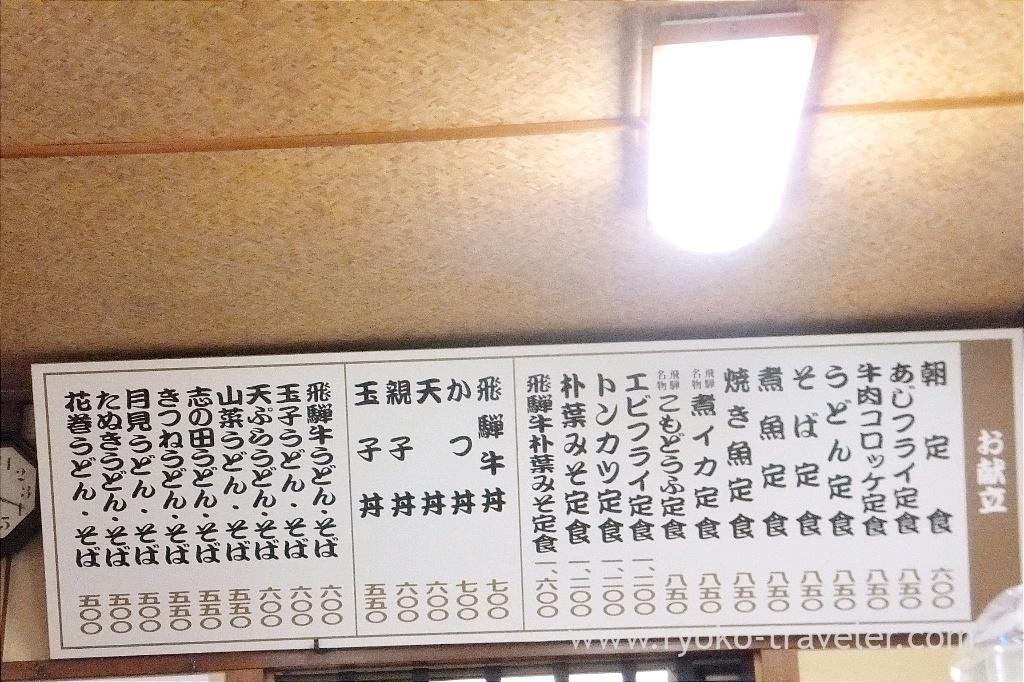 Because of heavy snowfall and it was early morning, there was no guests when we got to there. Though after that a man (maybe tourist from China) and regular customer visited there.
Of course, I ordered Komo dofu set. Konbu seaweed, pickled daikon radish, boiled spinach dressed with sesami sauce (goma-ae). So healthy breakfast 🙂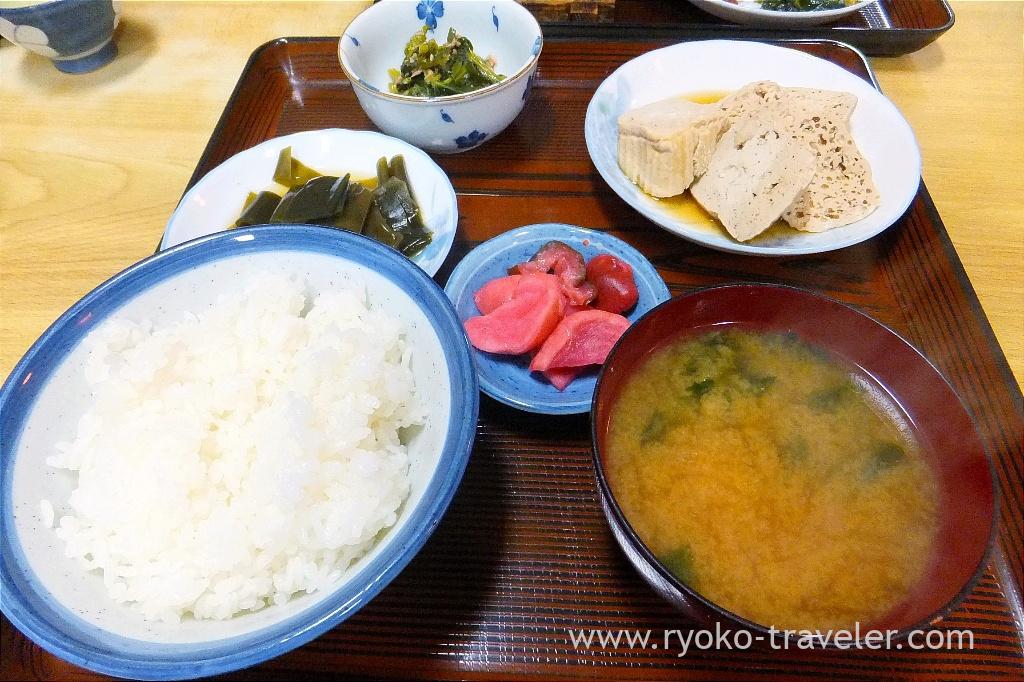 "Komo Dofu" is steamed tofu rolled with slatted wood. It's local food of Hida-Takayama. Firmer than momen dofu (firm tofu). It had springy texture. Maybe it is preserved food. It absorb seasonings well. Though it wasn't bad, it was seasoned only soy sauce and sugar. Very simple.  I needed shichimi pepper and added on these tofu. Spice added it more flavor.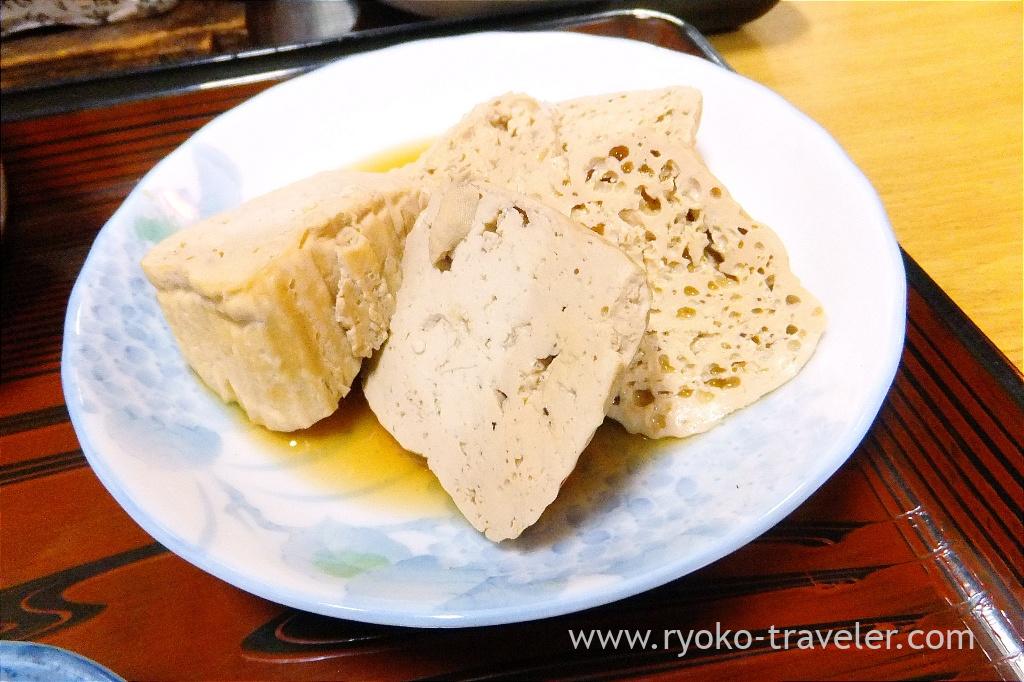 It is really simple local breakfast. So, I had precious experience.
My friend ate Hooba miso set. "Hooba" is magnolia leaves. Hooba miso is grilled seasoned miso (and some ingredients like mushrooms and vegetables mixed altogether) on the magnolia leaves. But there was only miso. Too sweet for me.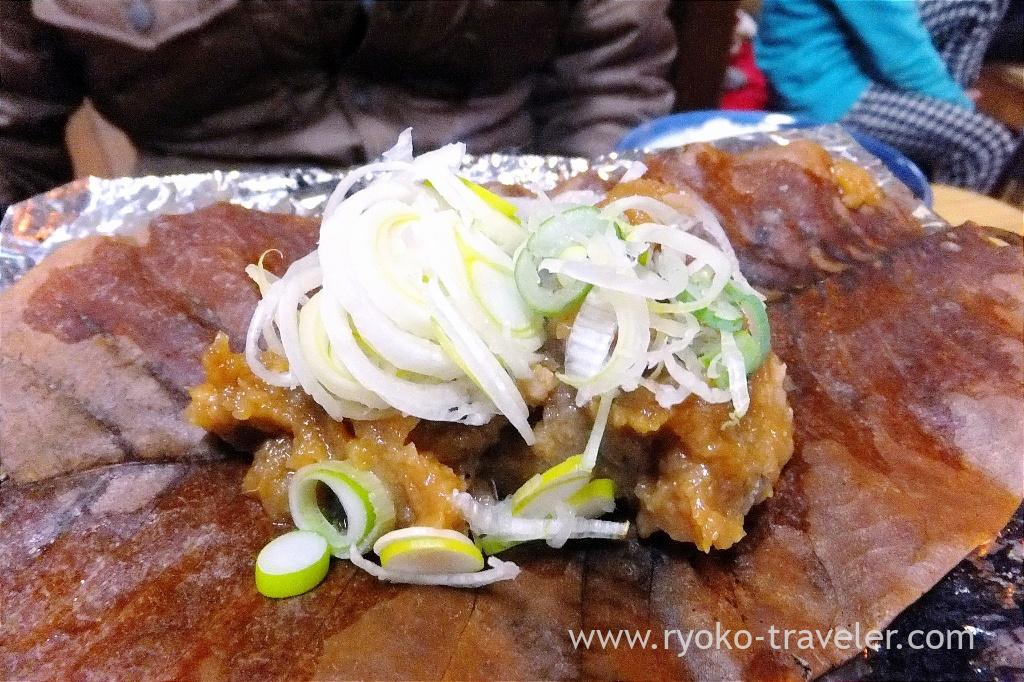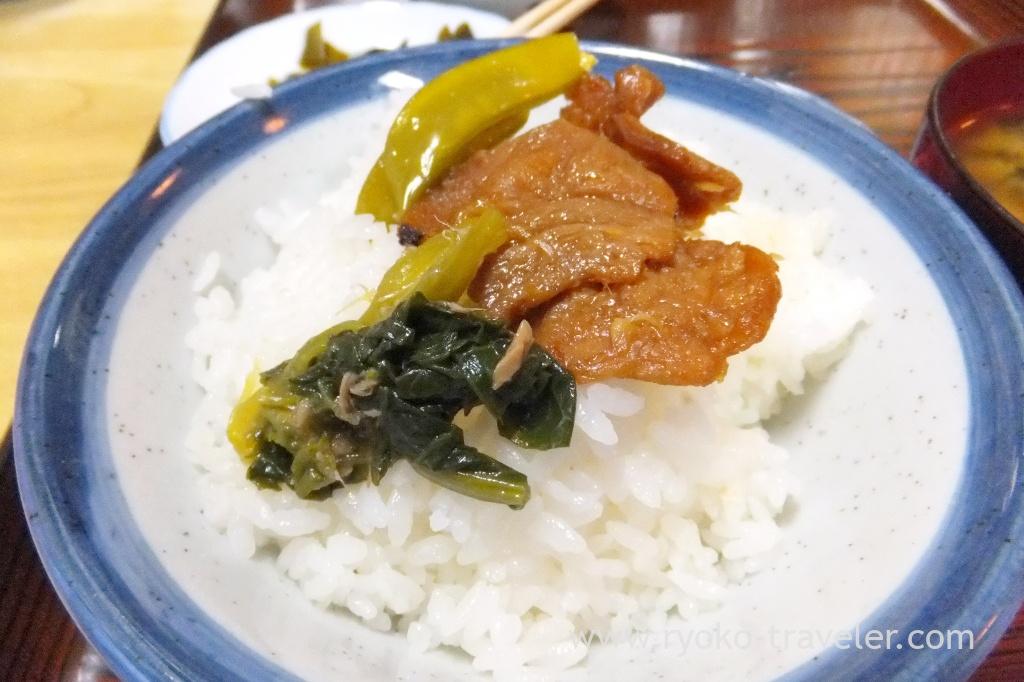 Though snow was letting up, The road was completely covered with snow. And it was still very cold, so we went back to the Seven Eleven and warmed ourselves again. Thanks, Seven 🙂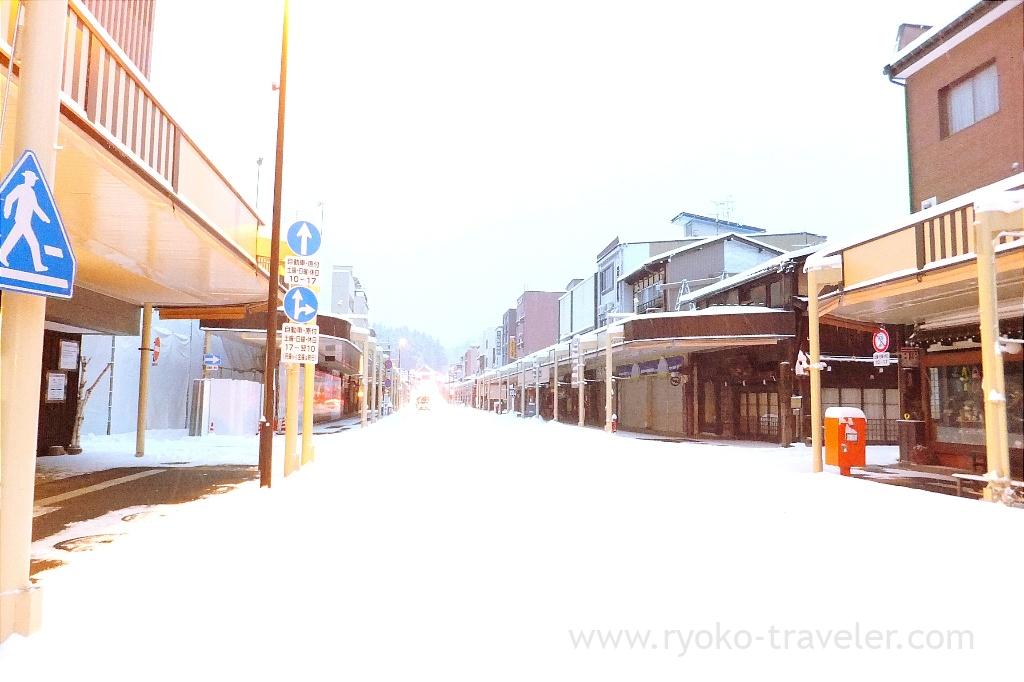 About

Name Kajibashi Shokudou (かじ橋食堂)
Open Breakfast, Lunch
Reservation Unavailable
Credit card Unavailable

Google Map