Whenever I arrive at Hawaii, I'm hungry but I don't have appetite because I get tired of long flight. But I'm hungry… Acai bowl is suitable food for such a situation. Acai bowl is healthy Hawaiian food having acai pastes, cereal, and fruits in the bowl. And it's not heavy.
The most convenient shop to have the acai bowl is Island Vintage Coffee located in Royal Hawaiian Center along Kalakaua avenue at the center of Waikiki. Mostly I stay in hotels nearby. So.
They are open from 6 a.m. to 11 p.m. (foods last order 10 p.m.). So, I always go straight to there from the airport except midnight arrival.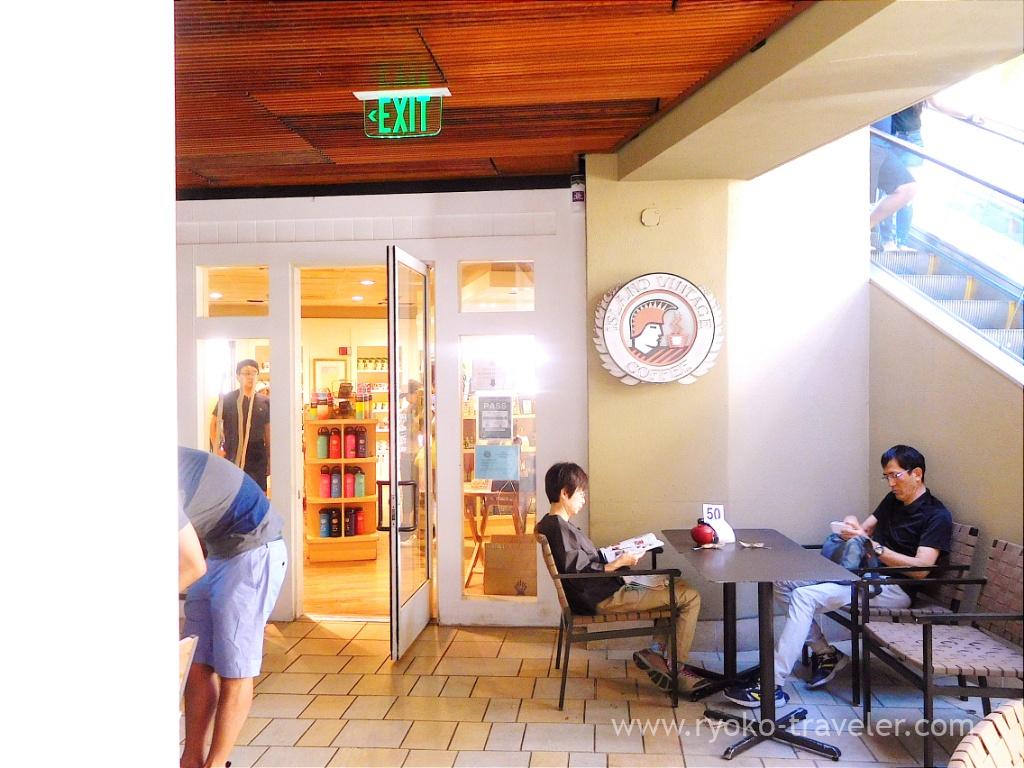 Island Vintage Coffee is on the 3rd floor of Royal Hawaiian Center. We can get to there straight from outside with elevator along Kalakaua avenue.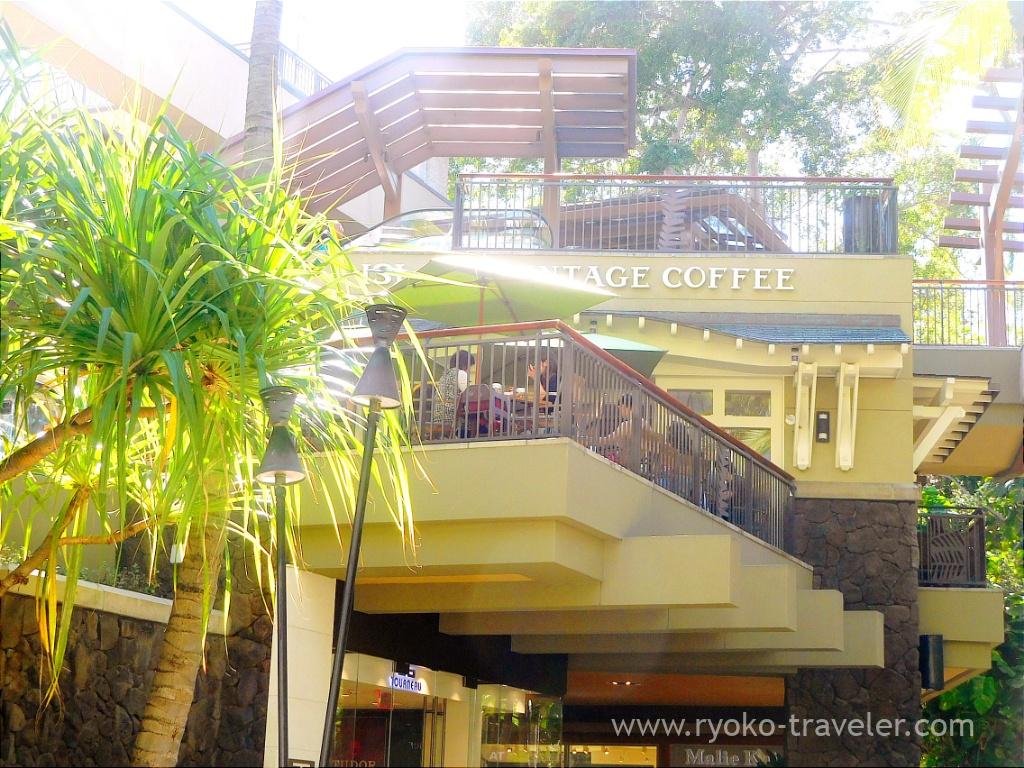 Their merchandises occupy 1/3 of the shop. There're many tables inside and outside of the shop. There's an order counter. So I ordered and payed at there and then the staff handed Number card to me.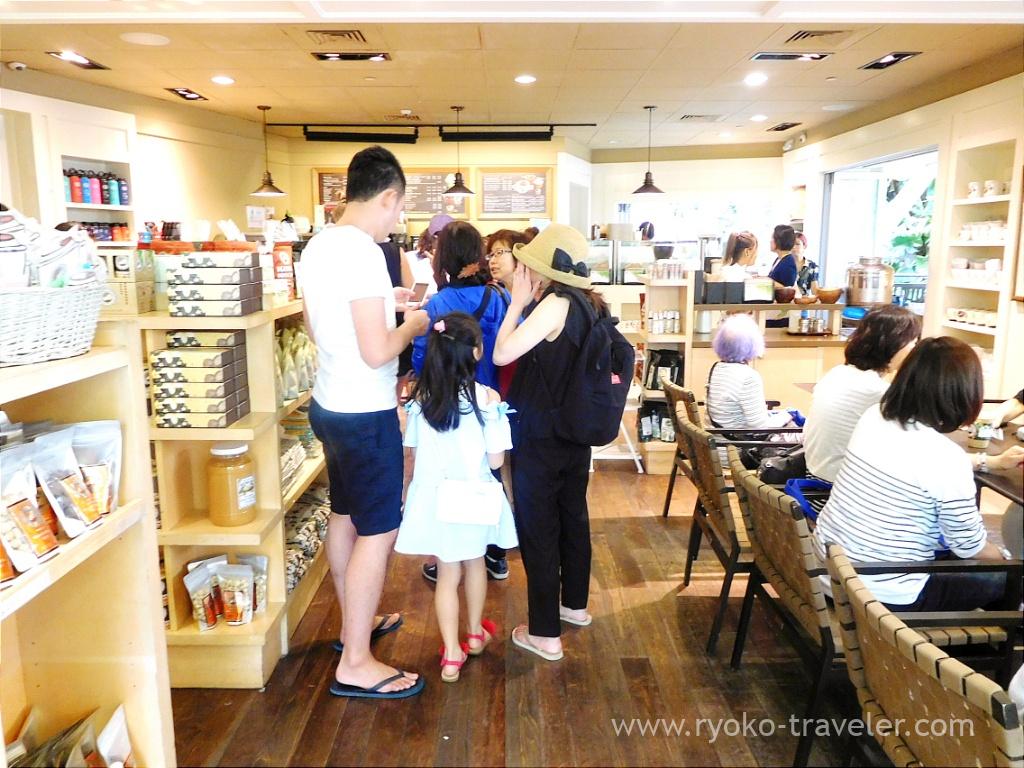 Courtyard can be seen from the balcony. Because it was just before Chinese New Year, red lanterns were here and there. Beautiful.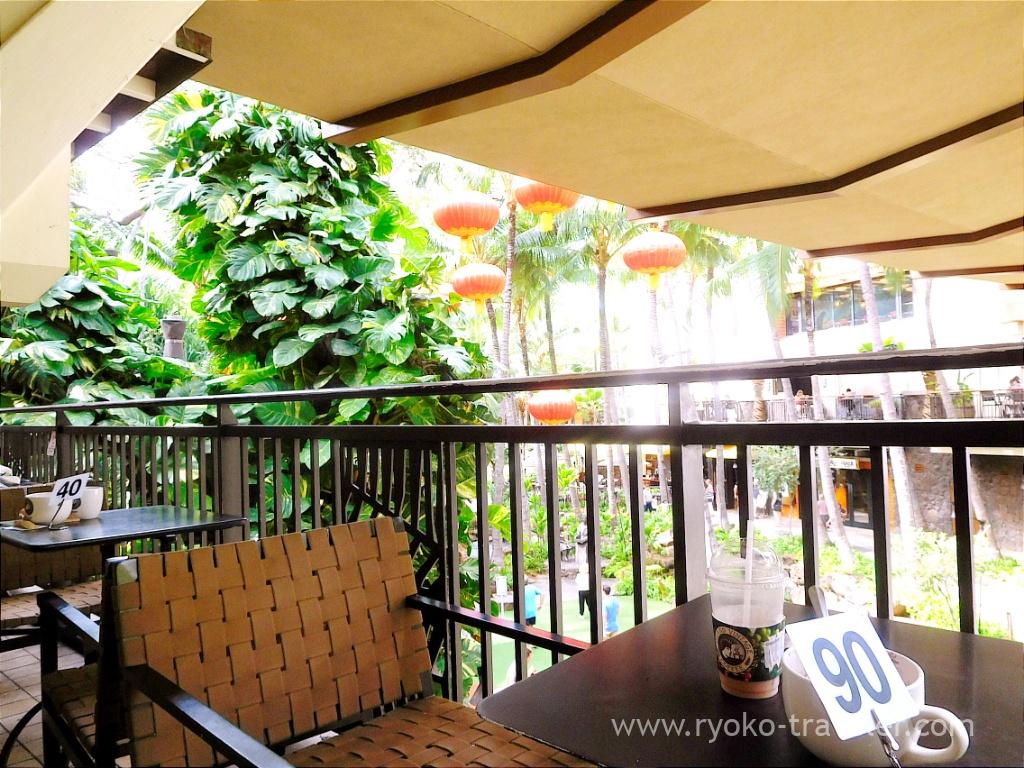 There are many original items of Island Vintage Coffee. Coffee, nuts, honey and so on. I sometimes hear that their cona coffee and kau coffee have high reputation. Also they serve 100% cona coffee in the shop.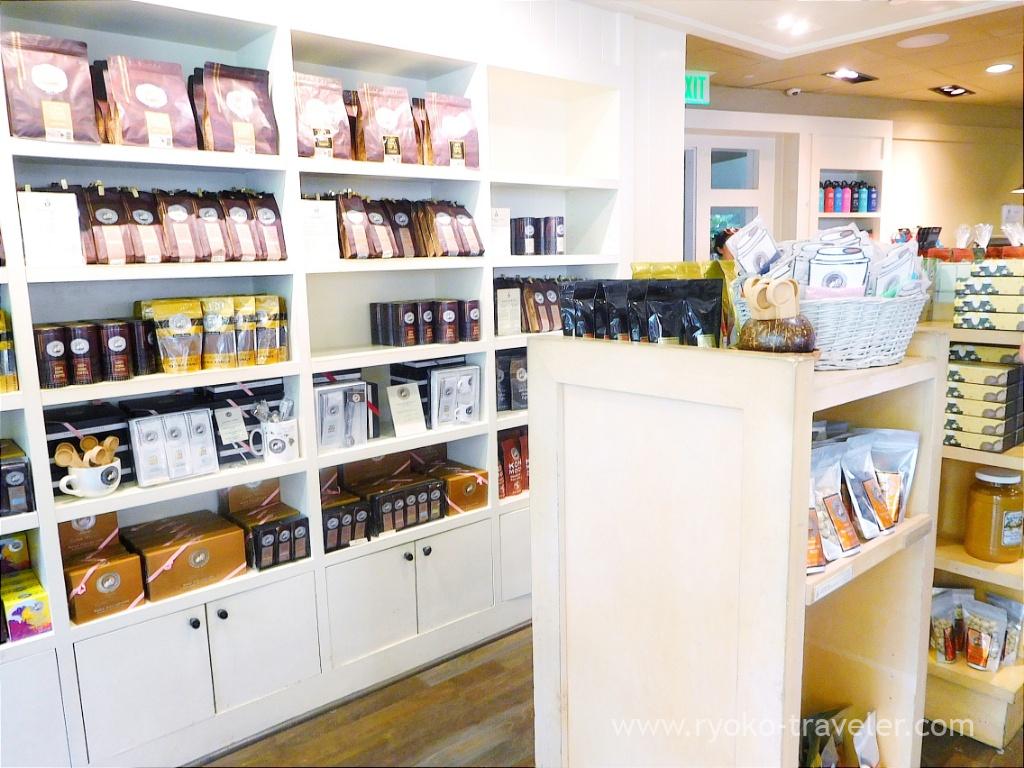 I want to make acai bowl with this mug…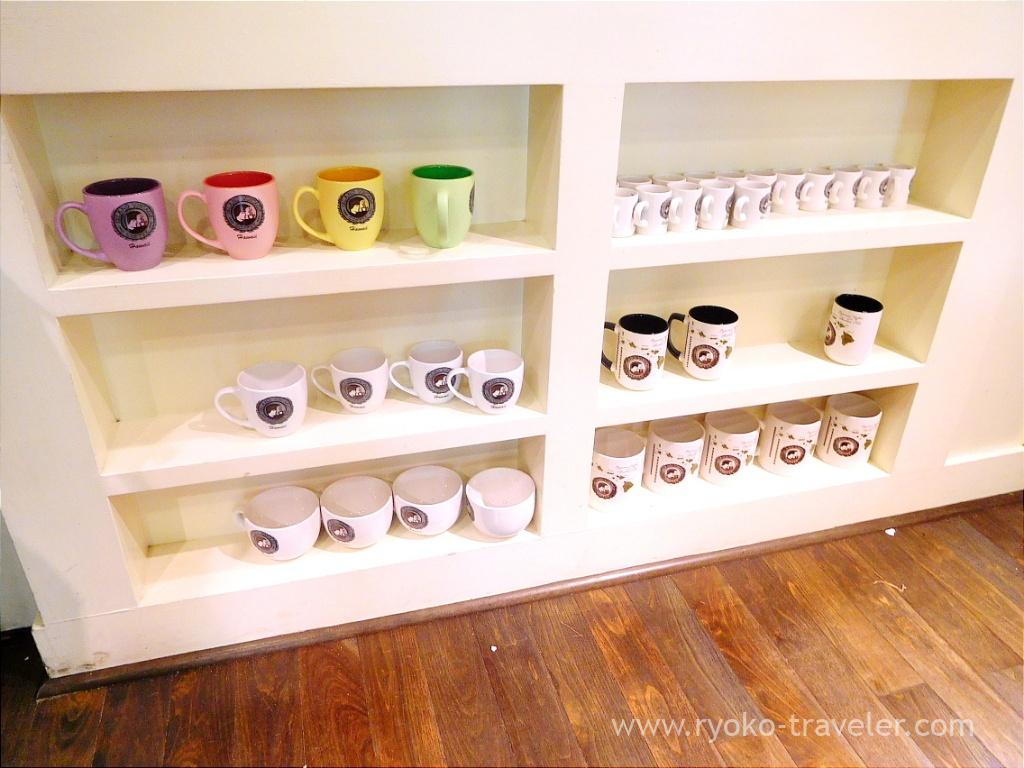 Drink menu (acai, too) is at the above of the order counter. But there's not foods menu.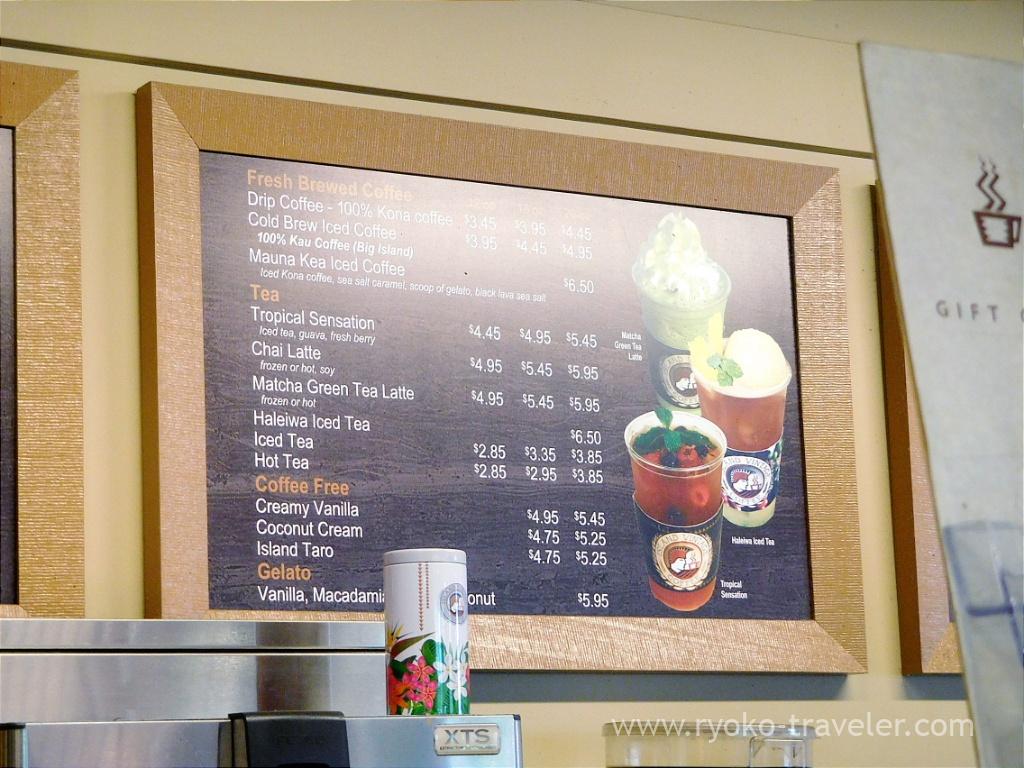 Foods menu is prepared close to the order counter. Poke, sandwich, salads and so on.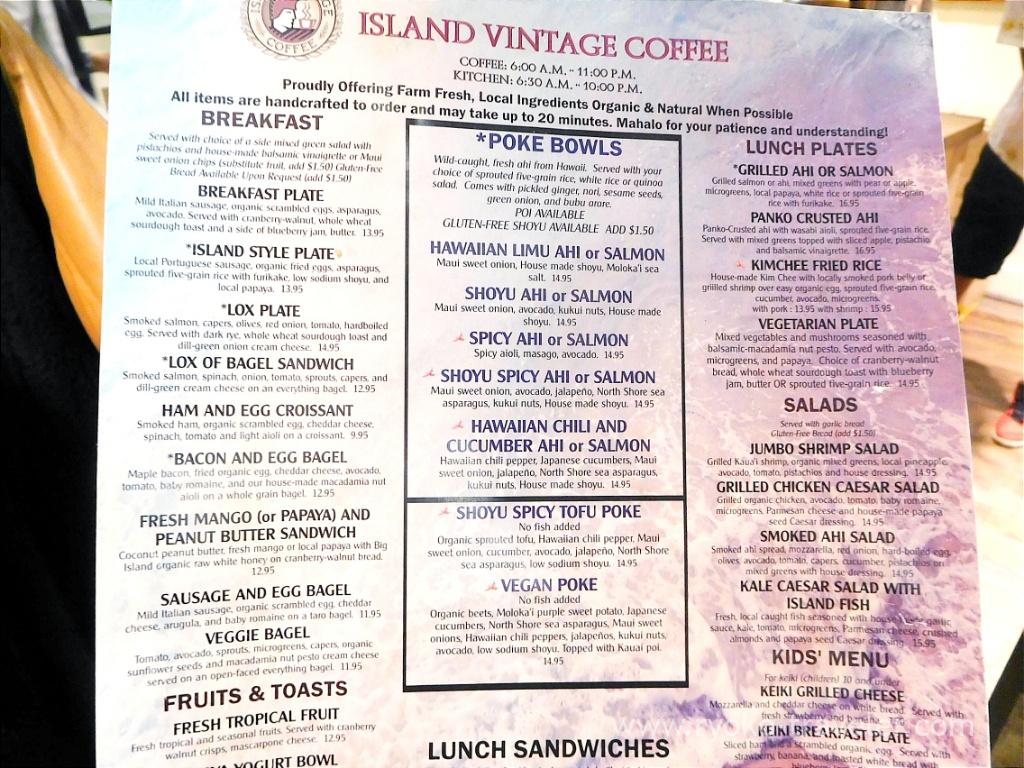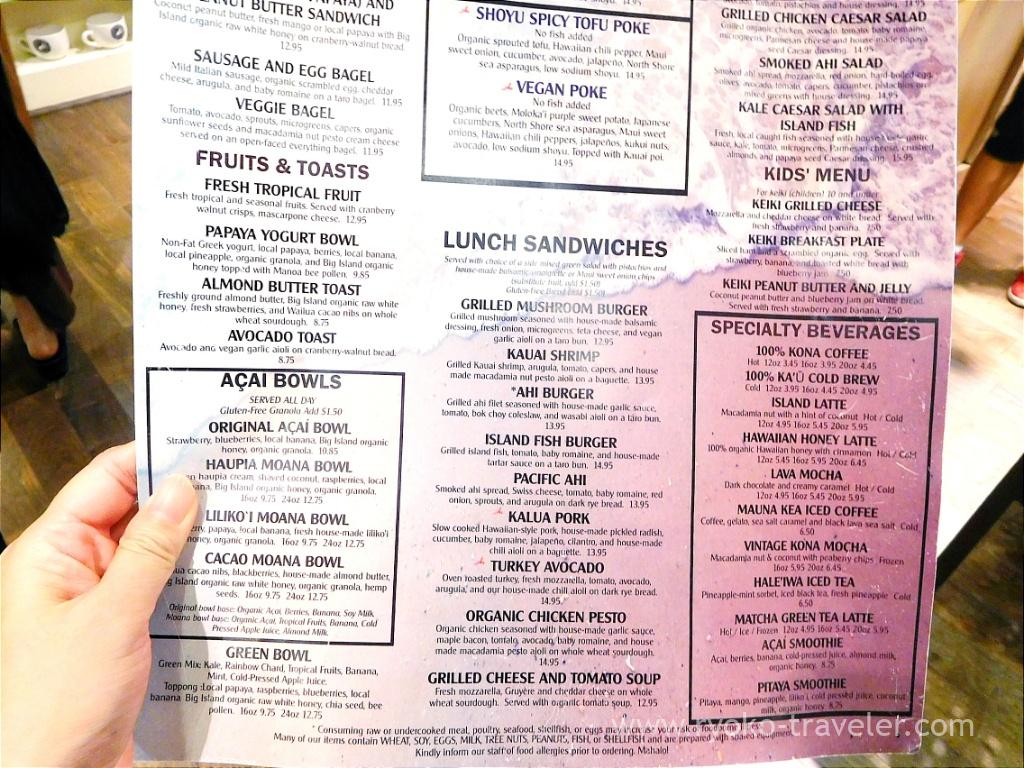 Original Acai bowl is $10.85. Organic acai, banana, strawberry, blueberry, cereal, honey is in the bowl. Acai bowl have refreshing tastes. Yes, almost all ingredients are fruits. It's suitable for exhausted body after long flight. And its looking is cute.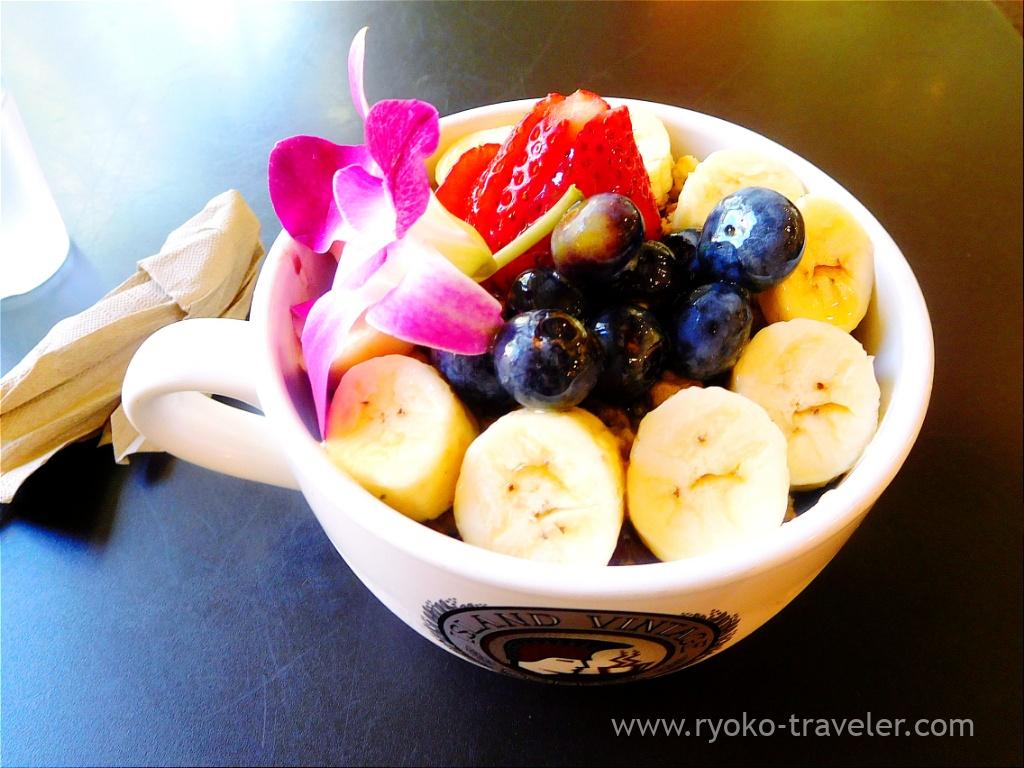 You might think what is acai ? Acai is super fruits native to Amazon. It is said to be nutritious.
But acai itself is tasteless. It's not tasty. It have similar tastes of iron. Acai pastes contains acai and banana. So, it tasted almost banana. Though it's purple, it tasted banana 🙂 So, it's delicious.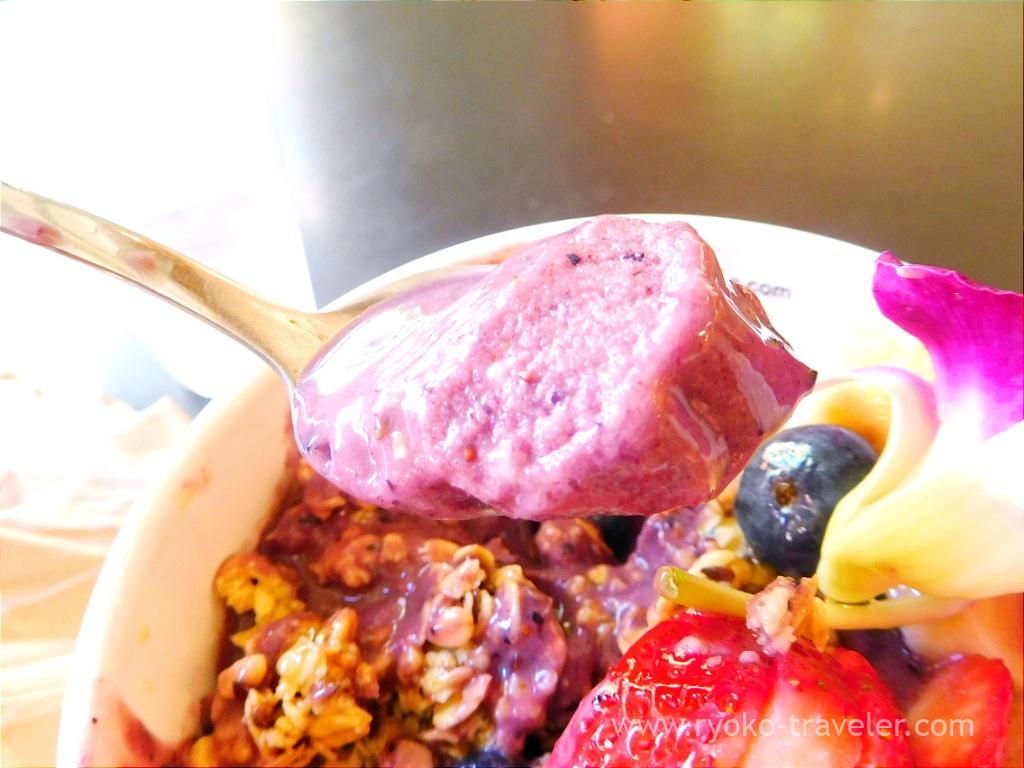 If your stomach don't have enough space to fill acai bowl, they have acai smoothie ($6.95).
Also Island Vintage Coffee serves good poke. When I felt like eating poke bowl around 9 p.m., Island Vintage Coffee occurred me. So, I hurried to there. I ordered Spicy ahi.
It had much rice and tuna. Somehow there's Korean laver on it. And also gari (pickled ginger) was on it, but the gari was toooo sweet. I couldn't eat it.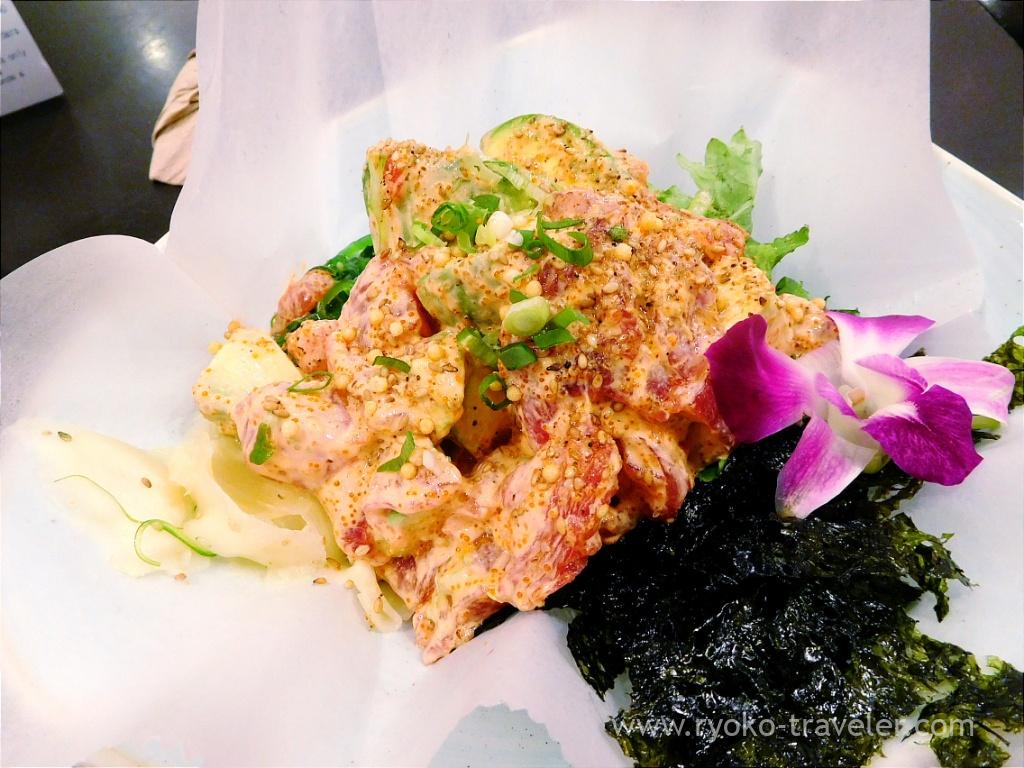 This is marinated tuna with spicy aioli sauce. It was seasoned strongly. Delicious. Tuna was fresh. This spicy ahi was more spicy than expected.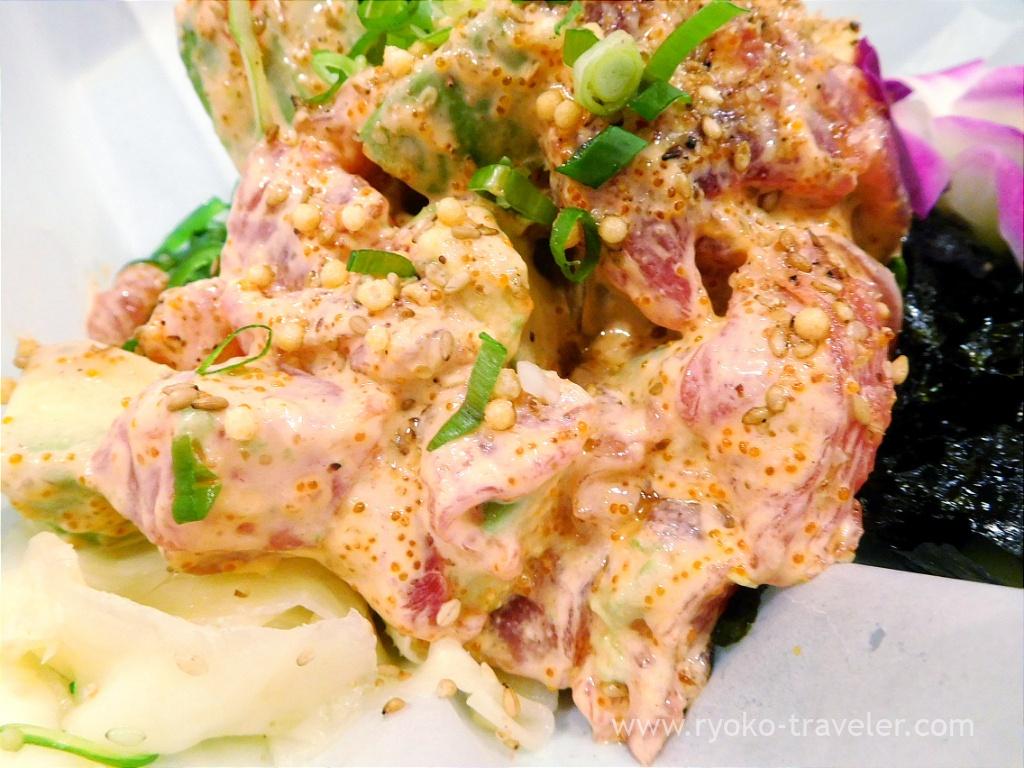 It had avocado, too.
We can choose our rice from HAKUMAI (polished rice) and GENMAI (unpolished rice) rice. The rice was cooked firmer and had springy texture. It went with spicy ahi. I admire not only acai bowl but also they serve such a good poke bowl.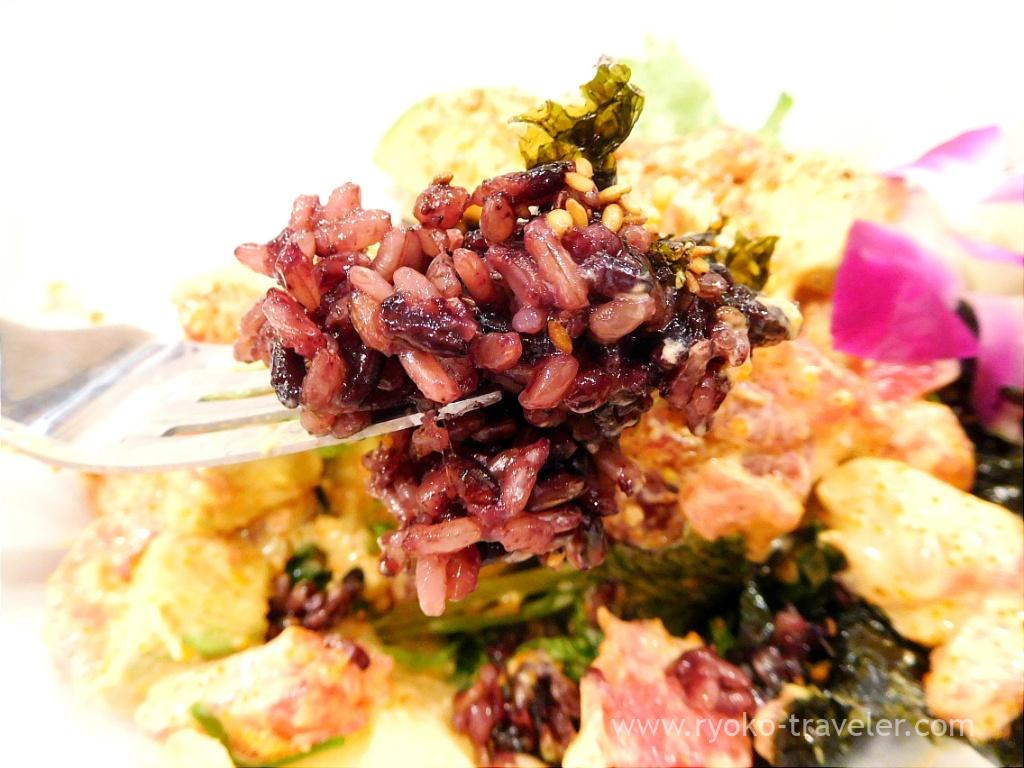 Island Vintage Coffee in Royal Hawaiian Center is good like this, so I visit there at least once during my trip in Hawaii.
About

Name Island Vintage Coffee
Open Breakfast through dinner
Credit card Available
Reservation Unavailable
URL Website, Instagram, Facebook, Twitter

Google Map