I felt like having craft beer in the daytime, so, I visited Craft Beer Bar IBREW in the corner of Ginza. They are open from 1 p.m. !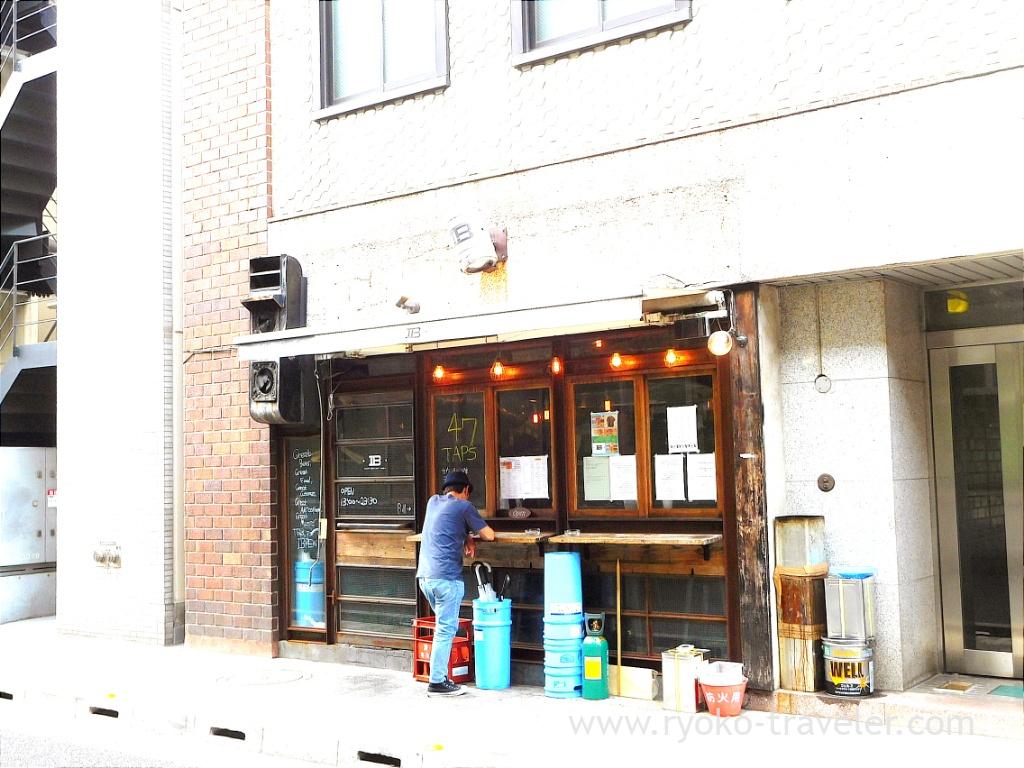 They have some branches. They have another branches in Ginza and two branches in Shimbashi.
"コ"-shaped counter table surronds kitchen and chars are along the table. Also they have separated tables at the back of the room. They have 47 taps of beer ! Though not all taps are occupied, they have a variety of craft beer from all over in Japan. Also they have some beers from abroad. Beer are not fixed. They open something new beers everyday. Almost all beer cost 421 yen (Half pint), 745 yen (Pint). They don't require table charge and service fee. So, we can enjoy drinking with easily.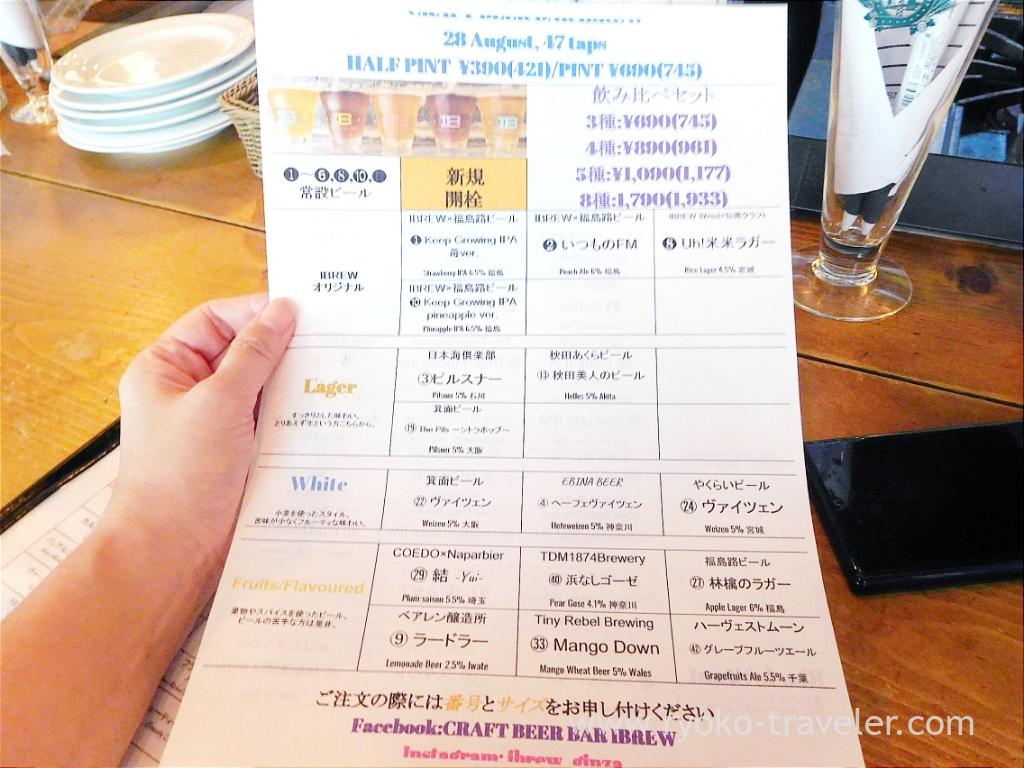 But it's really hard to decide what to drink from the list.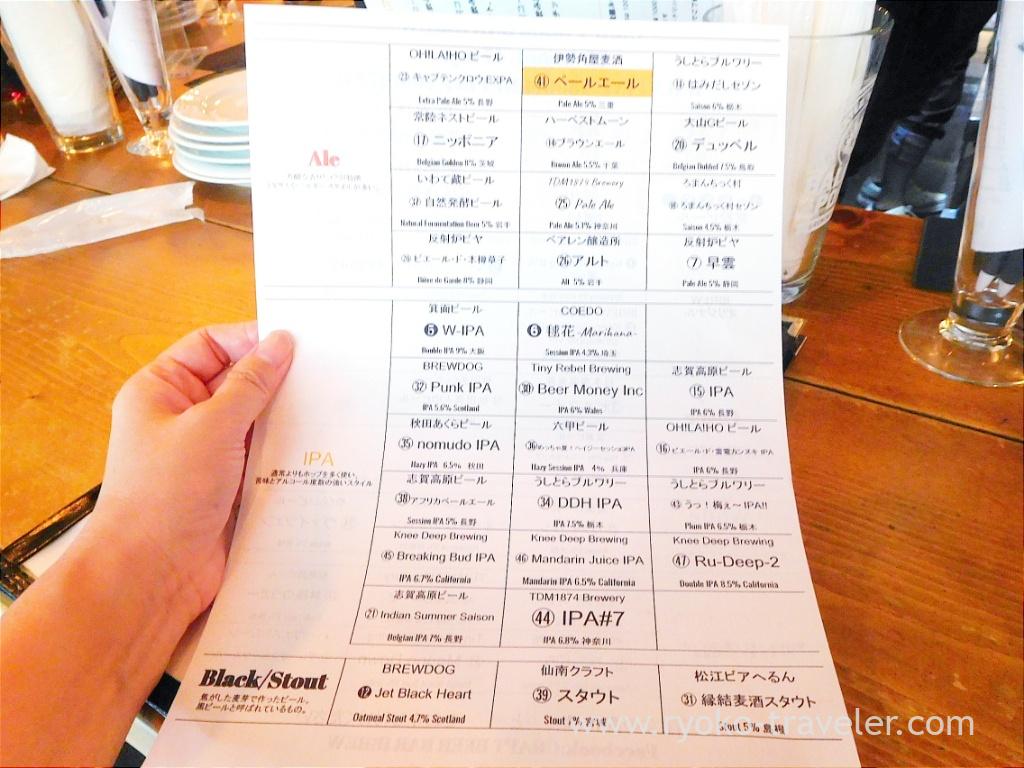 ベア連醸造所, Shiga-kogen, Hitachino beer, COEDO, Akita Akura beer, Sennan Craft and so on. You might feel you enjoy trip all over in Japan ! They show the menu on Facebook. So, I always check Facebook in advance. They also have foods. From light bites to meals.
This is marinated tuna and cabbage with anchovy (ツナとキャベツのアンチョビマリネ, 216 yen)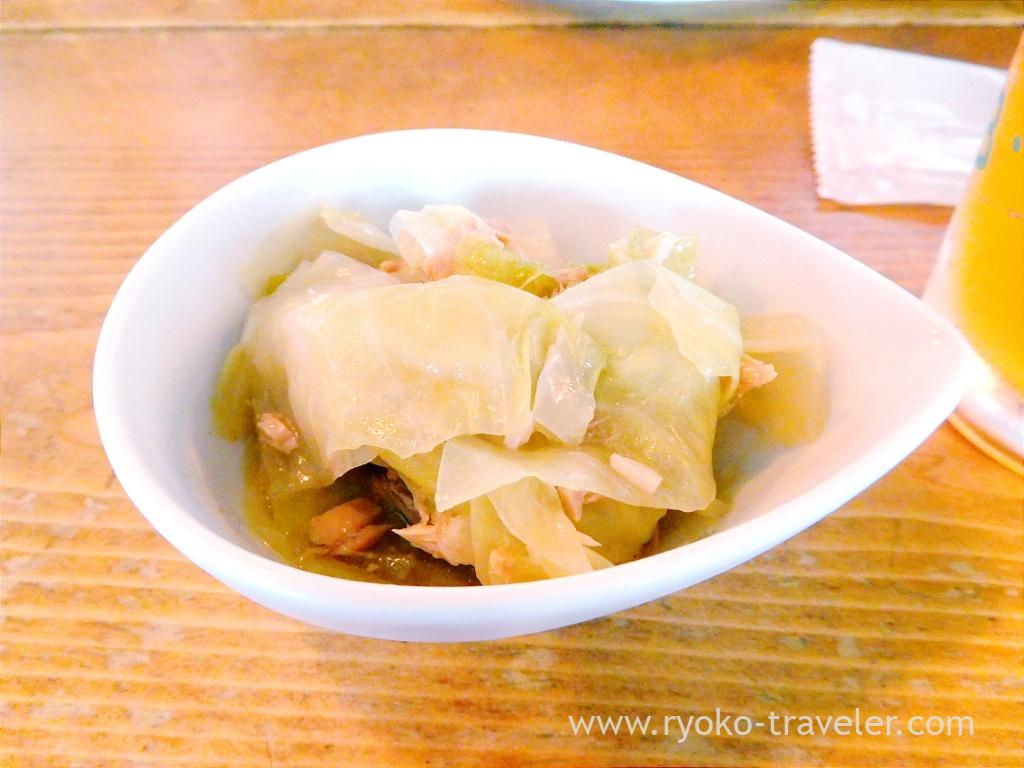 It's served quickly. It was seasoned with garlic and anchovy. Delicious. And another, they have garlic edamame, nuts and so on.
I drunk two beers by half pint each. One is Keep Growing IPA Ichigo Ver. Cute glass. It had light flavor of strawberry. But it don't have strong flavor and tastes of strawberry. Not sweet. They also had Pineapple Ver and that had stronger flavor and sweetness.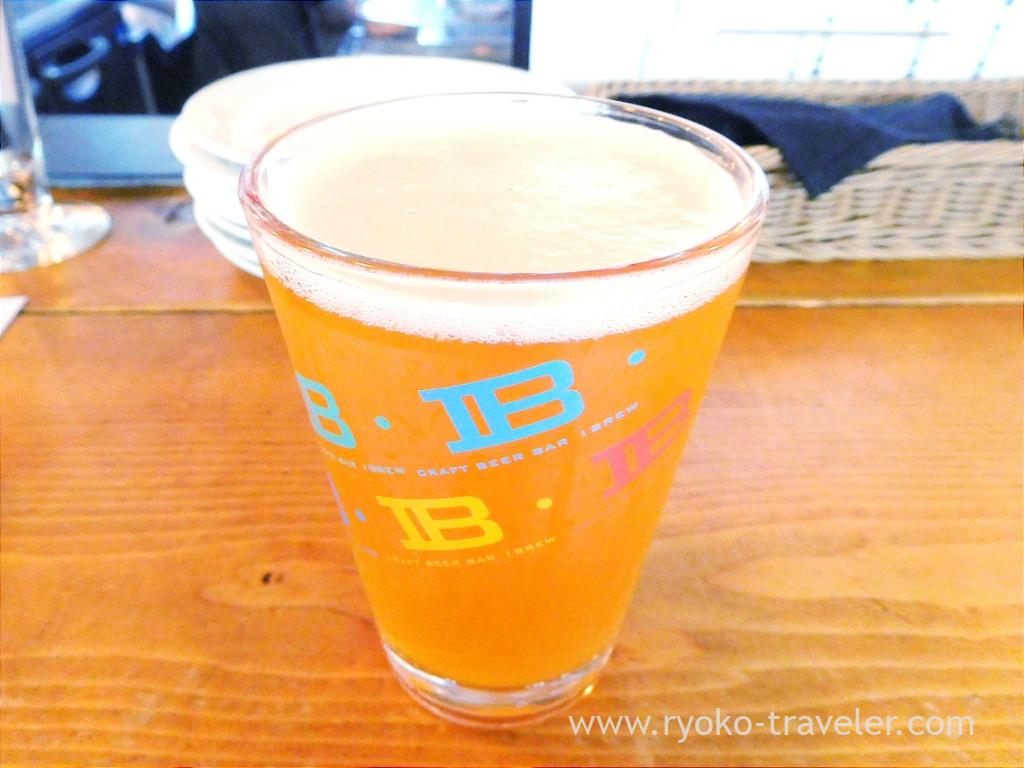 The second beer was Pale Ale (Ise Kadoya Beer). It had citrus flavor and light bitterness. I liked it better.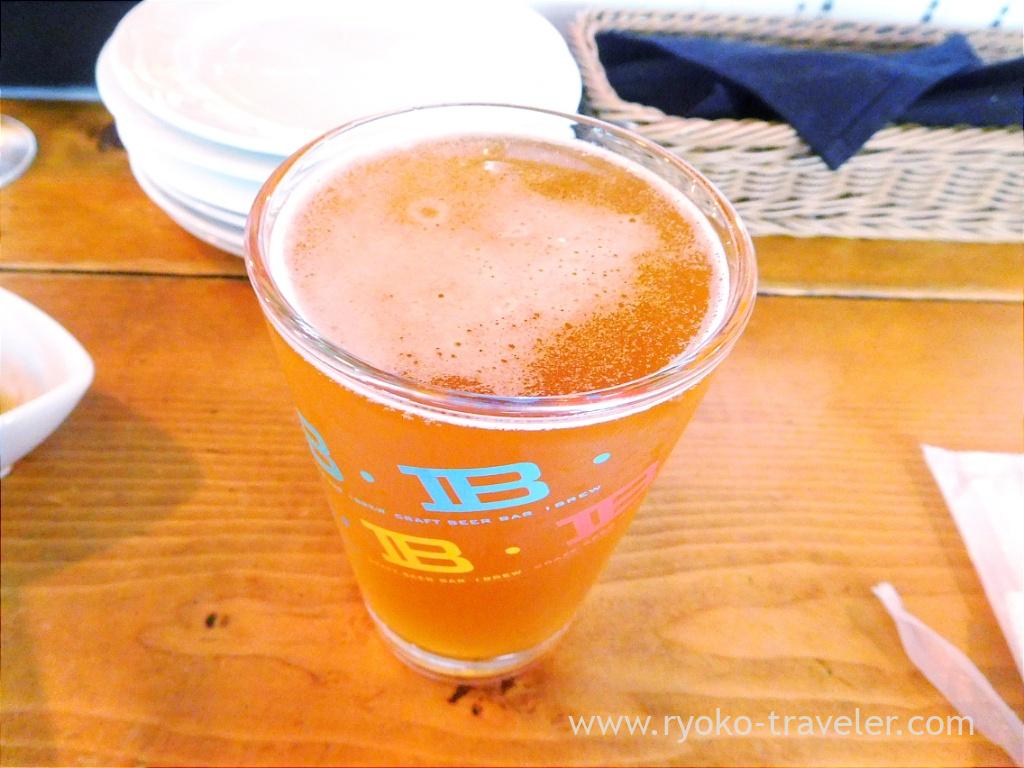 They are really good place to enjoy a variety of beer.
About

Name Craft Beer Bar IBREW Ginza 1-tchome branch (Craft Beer Bar IBREW 銀座一丁目店)
Open Day through night
Reservation Unavailable
Credit card Available
URL Website / Instagram / Twitter / Facebook

Google Map