Speaking of fatty ramen having much pork back fat, Naritake (なりたけ) occur me at first. But I wanted to try another shop, and I visited Hustle ramen Honma (ハッスルラーメン ホンマ) in Shinozaki. There are some branches in Tokyo, and Shinozaki branch is the closest branch from my home. Their head shop is located in Kameido. Their appearance is outstanding.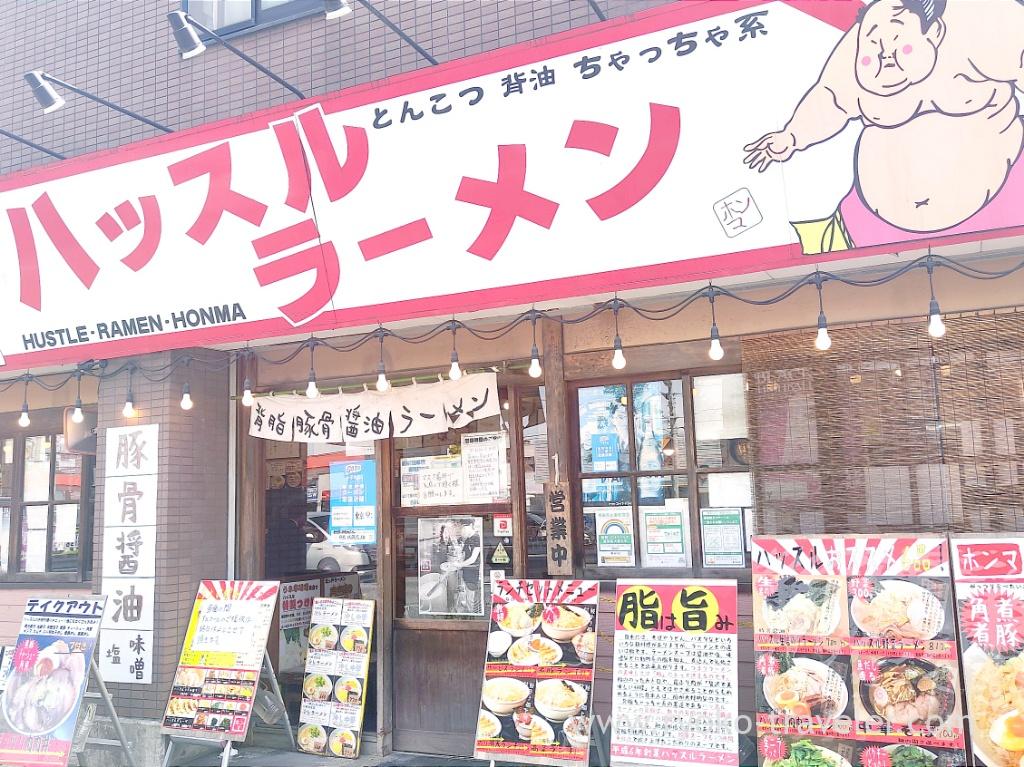 There are many seats. About 30 seats. There's tables having 6 chairs each. So, some large groups visited there.
It takes about 10 minutes walk from Shinozaki subway station (Shinjuku line). They are located along Keiyo road under the Metropolitan Expressway. And their appearance is outstanding. So, you won't be afraid of passing through the shop. Also you can walk from Mizue station.
Valuable lunch set is available from 11 a.m. to 6 p.m. ! You can have three pieces of gyoza and rice with only extra 100 yen !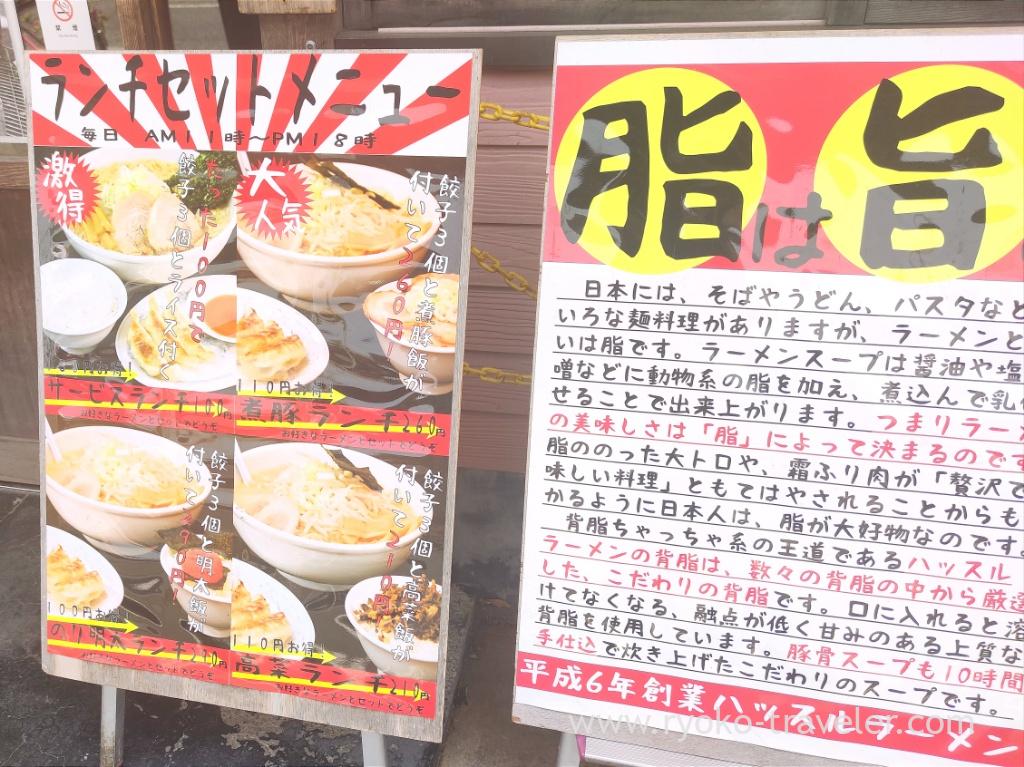 Though I thought they are tonkotsu ramen shop, they also serve shoyu ramen, tsukemen, miso ramen and so on.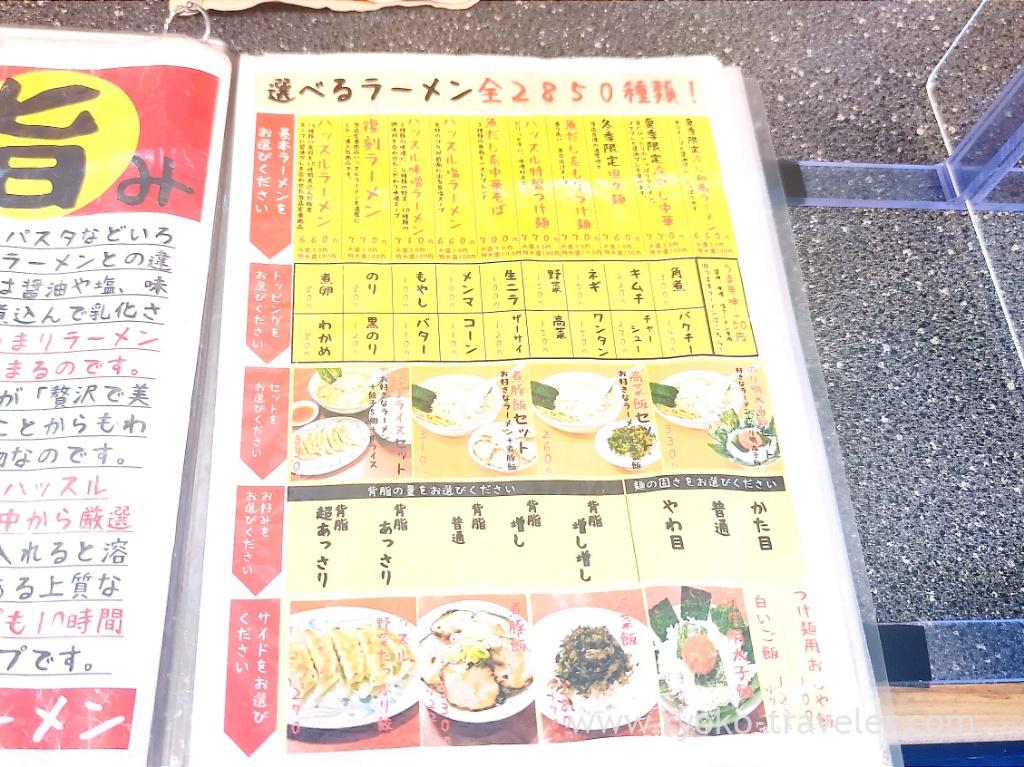 I ordered Hustle ramen and Service lunch. 760 yen in total. They buy medium-thick noodles at Asakusa Kaikaro (浅草開花楼).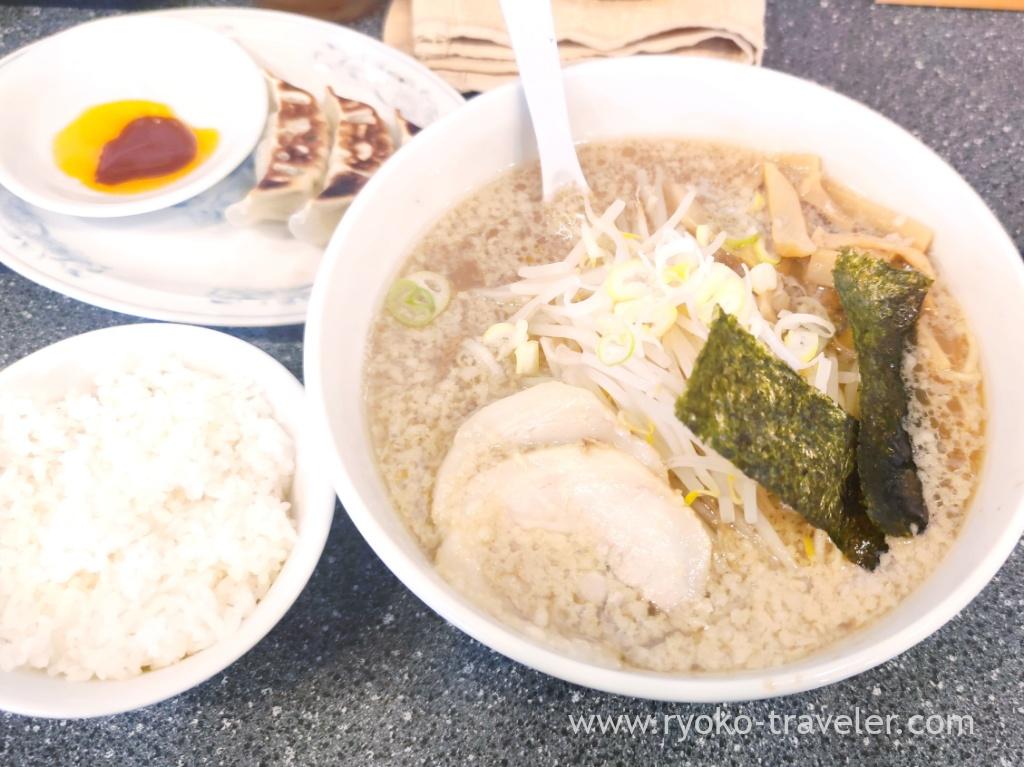 The soup is basic tonkotsu and shoyu soup. Though it had much pork back fats, it wasn't so fatty. It had refreshing tastes. There's no bad smells. So, it's easy to eat. I think people who don't like tonkotsu ramen enjoy it. And it had much soybean sprouts. The roast pork was fatty. They say their ramen go with rice. I agree.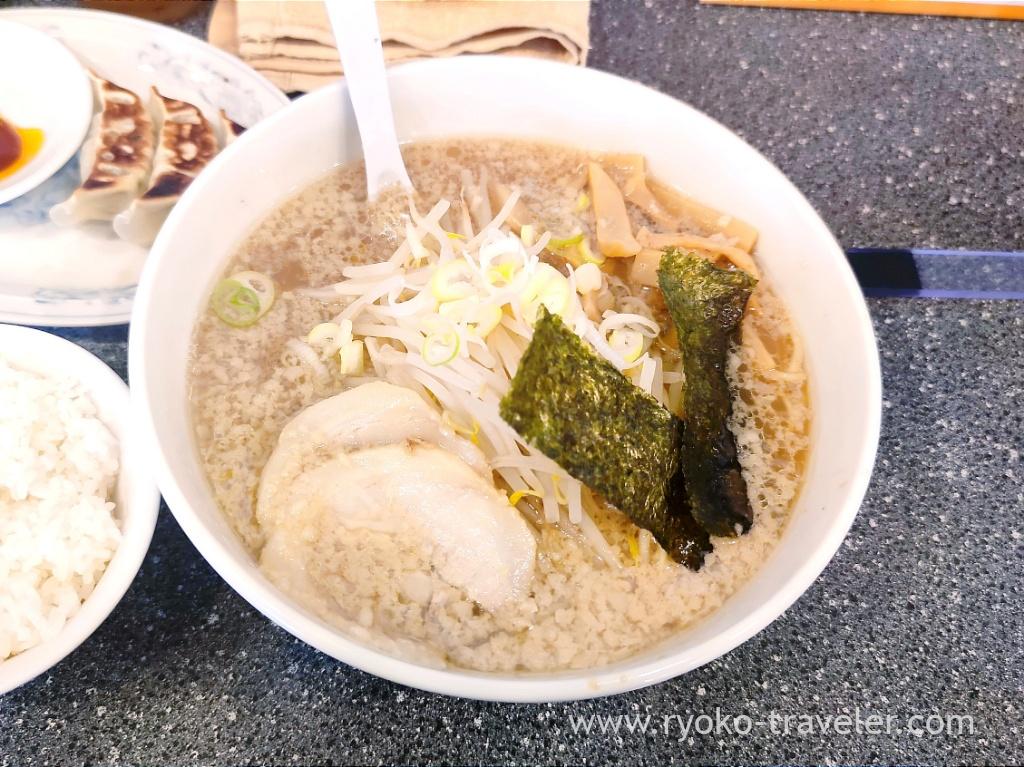 Though the rice wasn't good (rice prep ?), there's no problem because we enjoy it with ramen and gyoza. Three pieces of gyoza. Juicy. Those were freshly-cooked.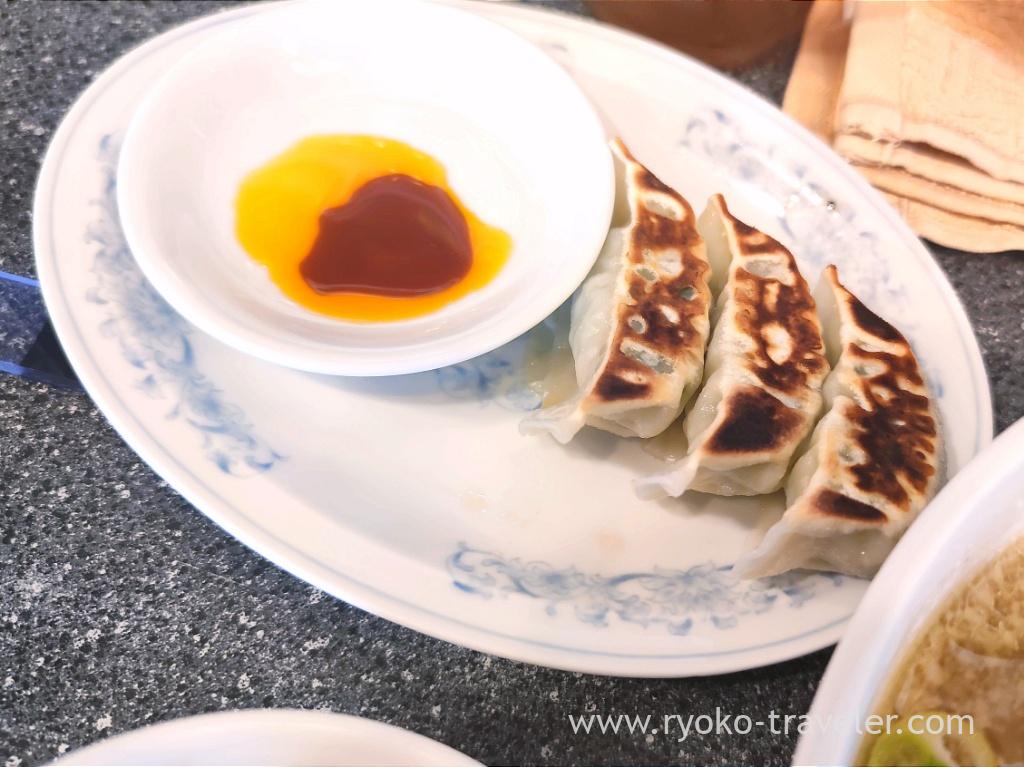 Both their ramen and gyoza wasn't super delicious and specific. But as they say, their foods are acceptable to everyone 🙂
About

Name Hustle (Hassuru) Ramen Honma Shinozaki (ハッスルラーメン ホンマ 篠崎店)
Open Day through midnight
Reservation Unavailable
Credit card Unavailable
URL Website

Google Map