I had breakfast at soy milk shop close to MRT Zhongshan station (中山站) on the second day of my trip in Taipei. The shop's name is Sihai Soy Milk King (四海豆漿大王). Speaking of breakfast in Taiwan, soy milk shop is a basic spot. Many Taiwanese people visit shop and buy something to go.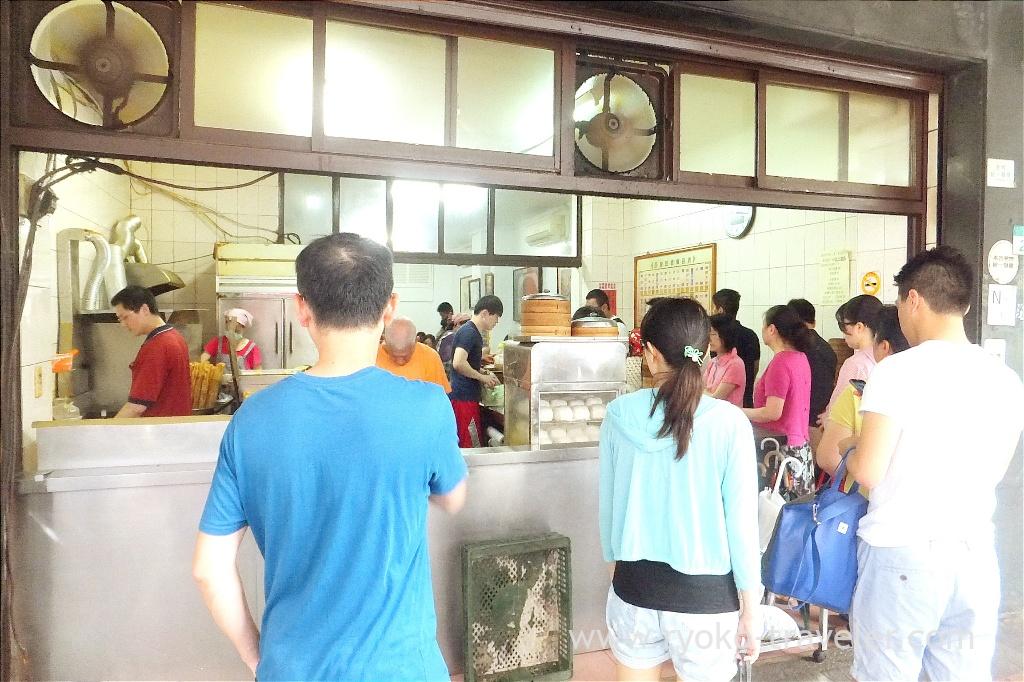 It was early in the morning yet and there weren't many people around the street. But this shop had much people and staffs were so busy ! To tell the truth, I intended to go to another shop, but I saw this busy shop and made sure that they have yummy breakfast.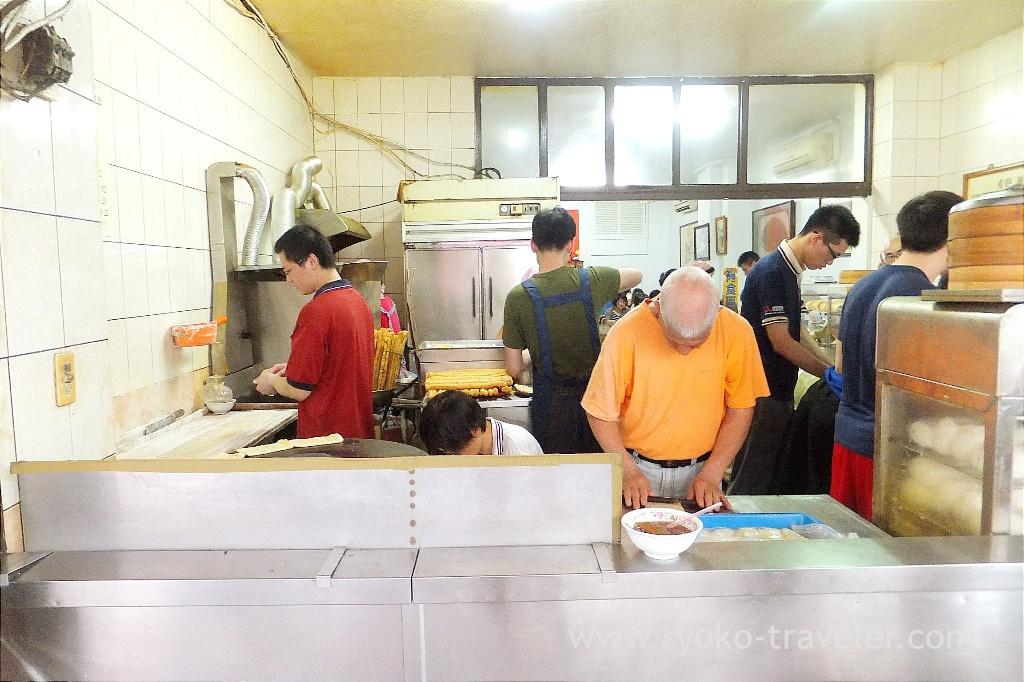 Chinese menu is hanging on the wall and als English and Japanese menu is put between the cashier.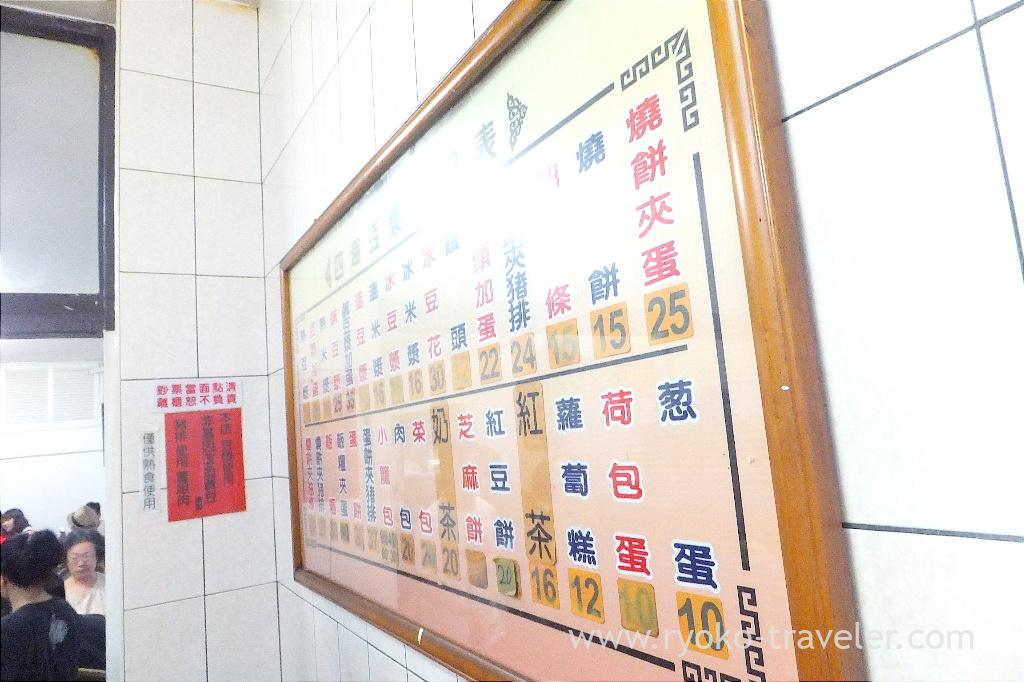 The lady took my order at the cashier and put my foods on the tray. Then I paid and took the seat. Salted warm soy milk (鹹豆漿, 25 TWD), Egg crepe (蛋餅, 20 TWD), cold soy milk (冰豆漿, 15 TWD), meat bun (肉包, 20 TWD) . I like Taiwanese egg crepe. Its outside was crisp and inside was soft.
I love it. This might be the best food that I had while this trip. It's like Japanese chawanmushi. Deep fried buns are in it. Because it have vinegar, it become loosely congeal.
This salted soymilk don't have strong smell of soymilk, so, people can enjoy it who don't like soymilk. It tasted like milk.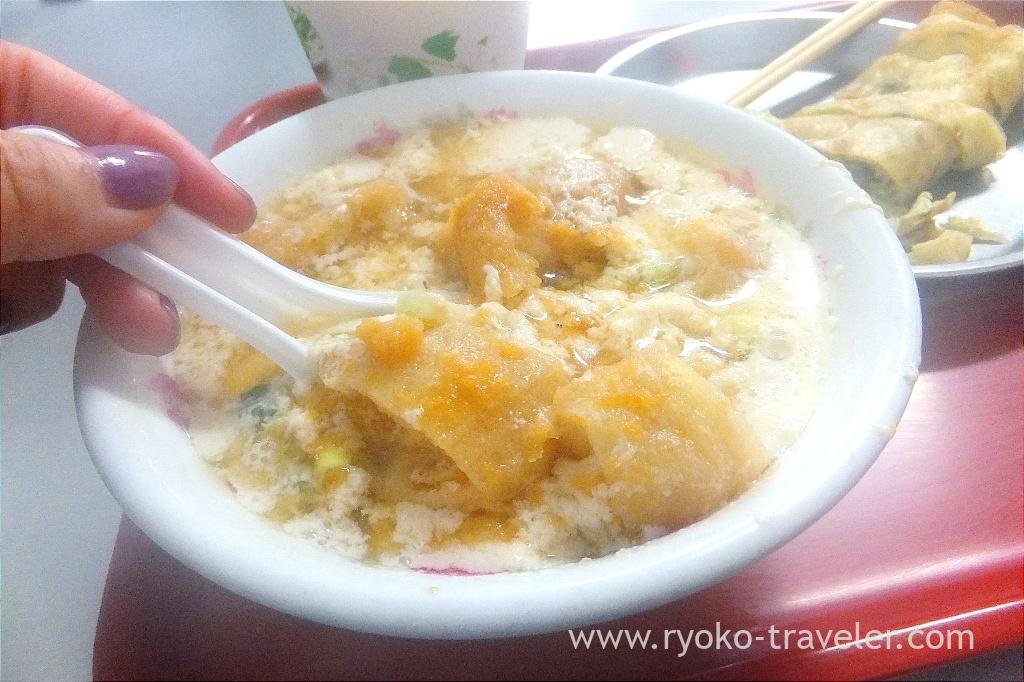 Though there was long line to order, there were many vacant seats. But while eating, people came one after another and all tables were occupied. Especially, 8 ladies came and surround this small table (they moved some chairs to this table).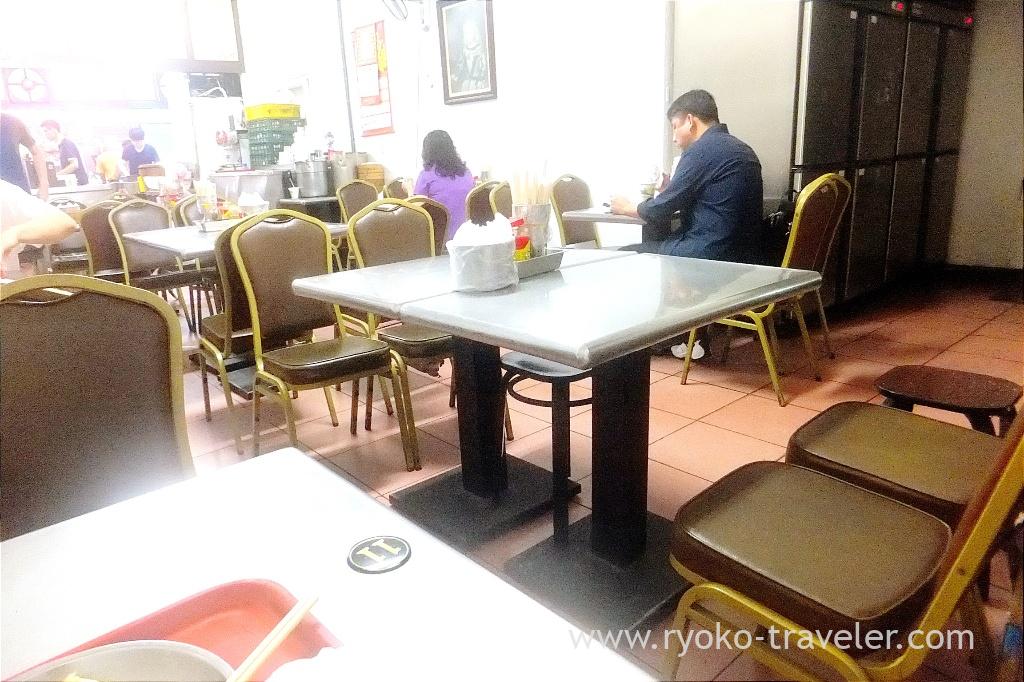 By the way, though I walked from my hotel in front of Taipei sta. on the road, I knew later there's underpass between Zhongshan sta. and Taipei sta. And it's shorter than the road outside.
About

Name Sihai Soy Milk King (四海豆漿大王)
Open Morning through night
Reservation Unavailable
Credit card Unavailable

Google Map