Chitose is one of my longing restaurant in Osaka. But their head shop is very difficult to visit because they are open until 2:30 p.m.. But they have a branch in Namba Grand Kagetsu and they are open day through night. So, I visited there Chitose Bekkan (千とせ べっかん) after 3 p.m.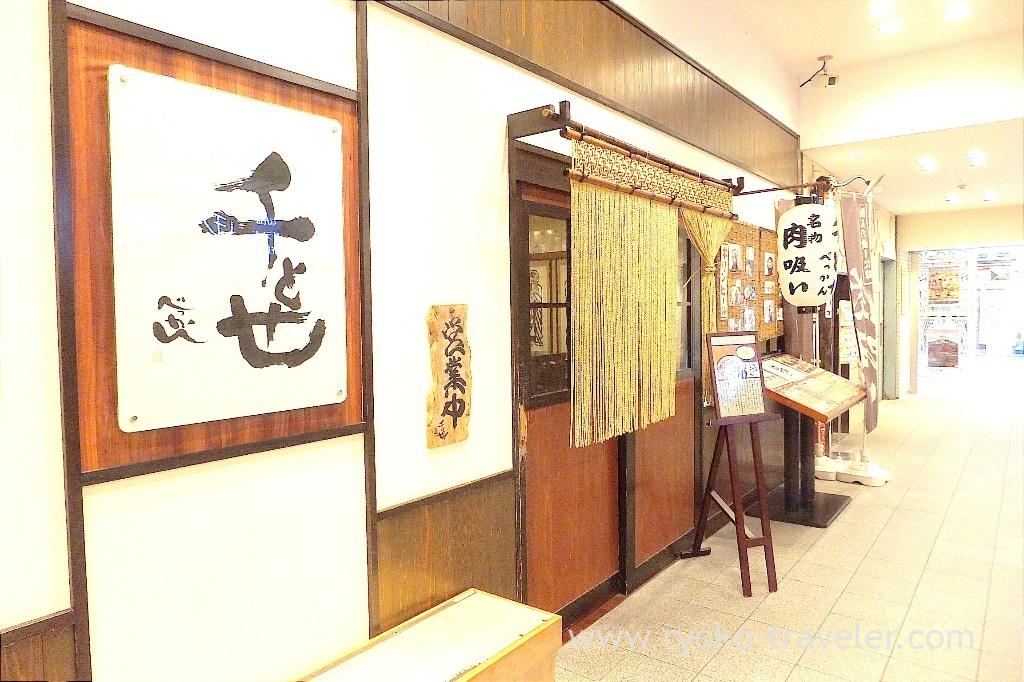 Though the head shop and the branch have almost same menus and maybe serve same quality. But the head shop started their business in 1949 and their old house is one of the historical place.
Menus. There's a ticket vending machine in the shop. I know many people order both Nikusui (肉吸い, soup with beef meat and half-boiled egg) and Kodama (小玉, tamagokake gohan).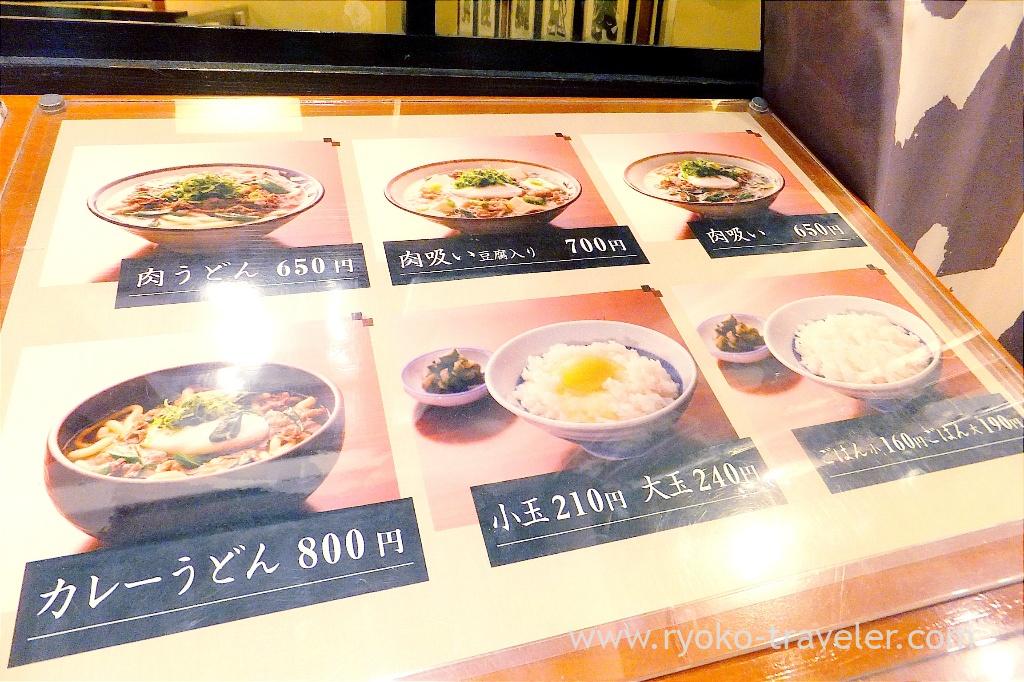 There're only counter seats. There are some long tables in the shop. Their original soy sauce for tamagokake gohan is prepared on the each tables.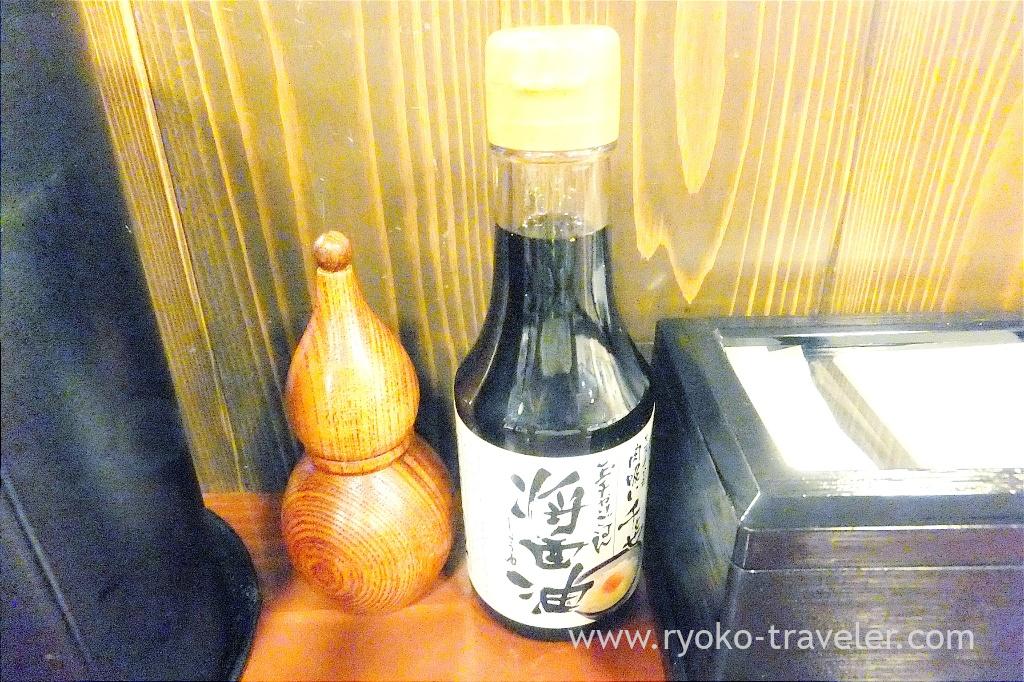 I bought a ticket of Nikusui only because I felt hangover. My nikusui was served soon.
Perhaps you don't know the word Nikusui. Nikusui is not familiar to me, too. Nikusui is udon with beef meats without udon. You might not be able to understand what I said now. Originally, Nikusui is udon. Chitose is udon shop. But one day, Kyo Hanaki who was one of the comedian ordered "Udon with beef meat without udon !" because of hangover. Yes, like me that day :p
It had plenty of meat. Not large meat. But fatty and good. And it had much green onion.
About

Name Chitose Bekkan (千とせ べっかん)
Open Day through night
Reservation Unavailable
Credit card Unavailable
URL Website

Google Map