I always thought about mapo tofu having much Sichuan pepper that could be eaten around my office at lunchtime. But I couldn't find any restaurant that serve SPICY mapo tofu in Tsukiji, Kachidoki and Tsukishima area.
So, I searched for it around Toyosu area. And finally I found it on the 1st floor of Toyosu Foresia ! The restaurant's name is Chii ran (芝蘭). Chii ran is a Sichuan foods restaurant. They looks expensive, but they serve lunch from 1100 yen. Their head shop is in Kagurazaka area.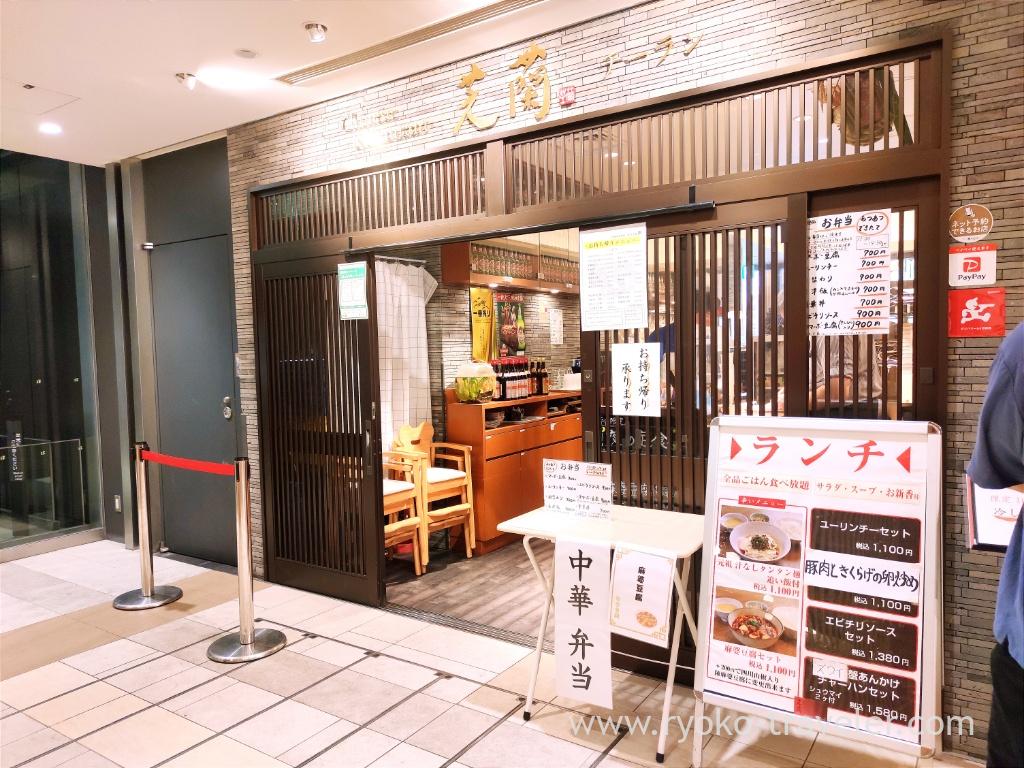 Toyosu Foresia is a new and large building close to Toyosu station. Though its looking itself is easy to find, there're some similar simple buildings along the street. Toyosu center building, Toyosu Front, Toyosu Foresia, Toyosu Cubic Garden. And there's no large signboard. So, it's hard to find "Toyosu Foresia". This is the sign of each buildings.
Toyosu Foresia have many shops and restaurants. Each restaurants always have much people even though it isn't busy hour. But almost all restaurants in Toyosu Foresia is on the 1st floor, It's easy to visit there at lunchtime during work. Though the restuarnt have door outside, but it was closed. The entrance is at inside only. But why those chairs there ?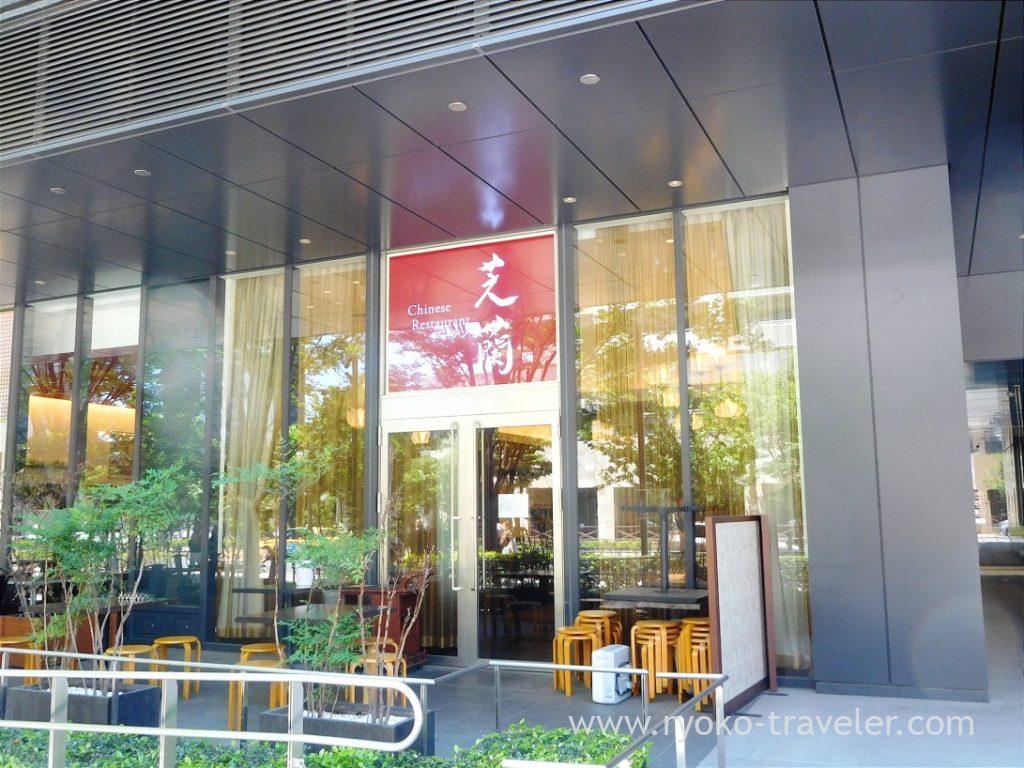 There's floor map on the official website. Chii ran is 06.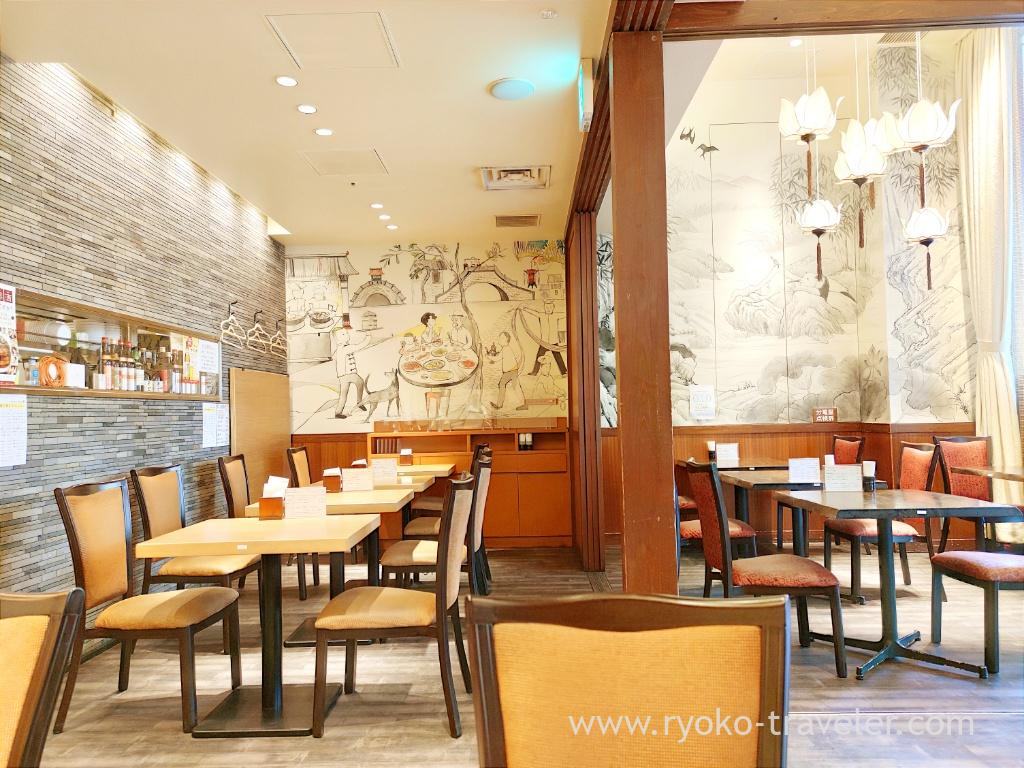 Though they are Sichuan foods restaurant, they serve some foods that aren't spicy.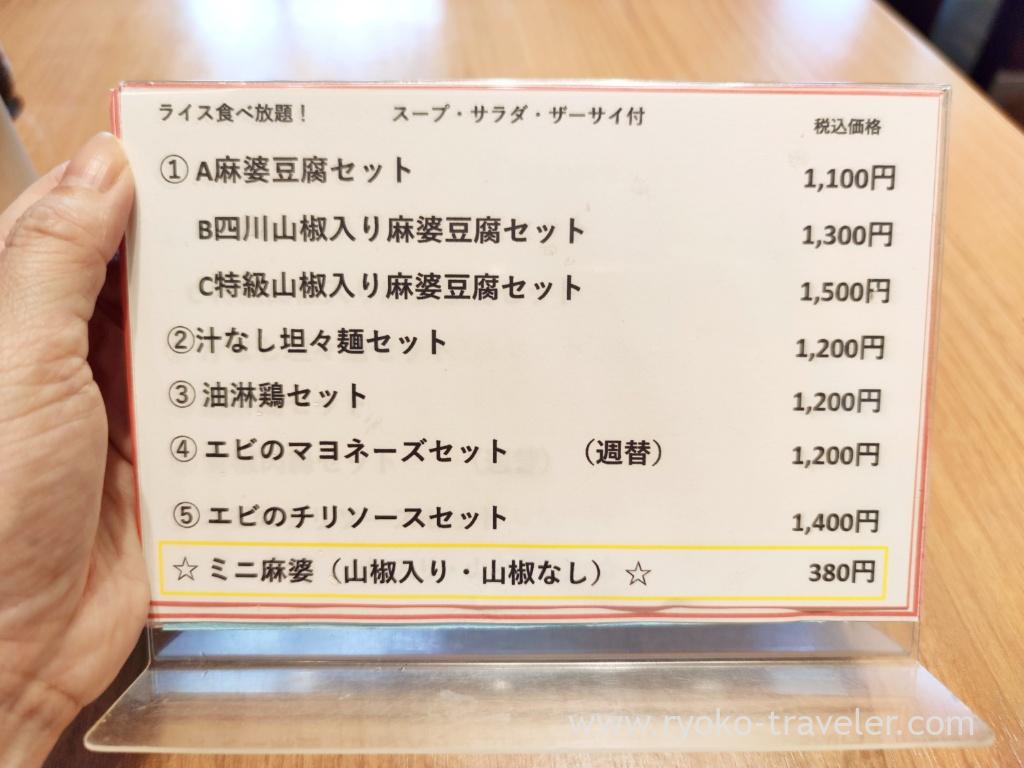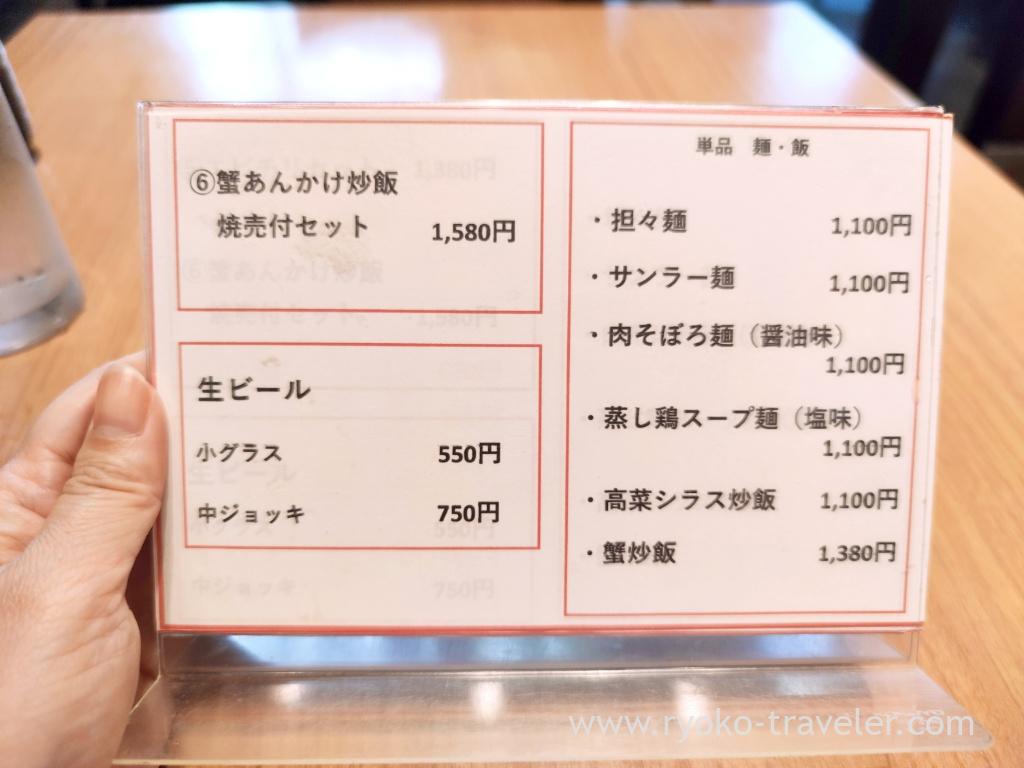 Level of Spiciness for Dandan noodles and mapo tofu can be chosen. Lunchtime is untill 3 p.m. Free refills of rice. I ordered mapo tofu set with extra Sichuan pepper. It was served sooner than expected.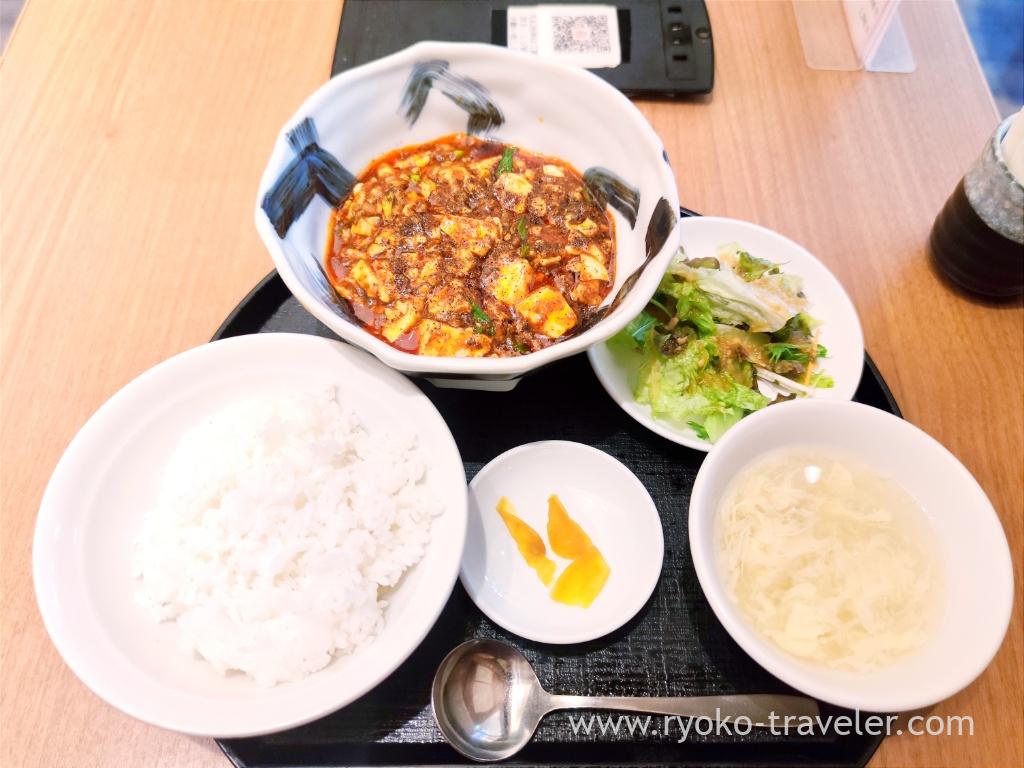 It have salad, pickles, soup and rice. By the way, their normal mapo tofu (1100 yen) isn't so spicy. So, I needed extra Sichuan pepper 🙂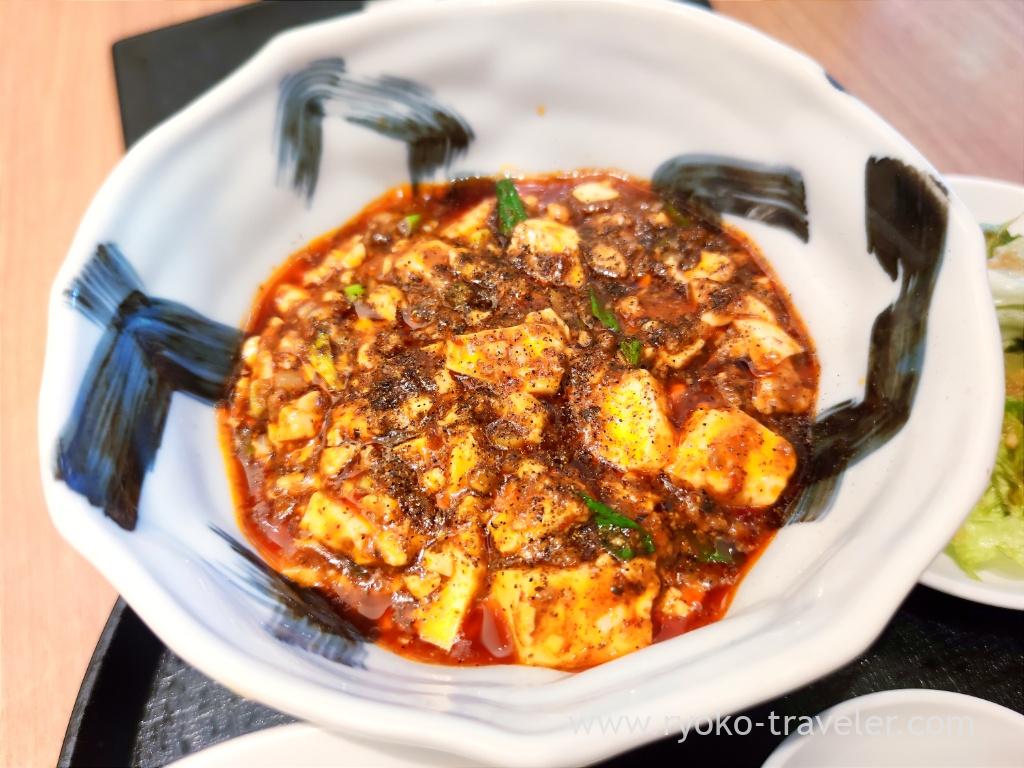 Smooth soybean curd was so soft ! The mapo tofu have Doubanjiang and Douchi, so it's flavorful. Of course, it have much Sichuan pepper ! This is my longing tastes that I searched for near my office ! This mapo tofu go with rice very well. Free rice ! Rice unlimited :p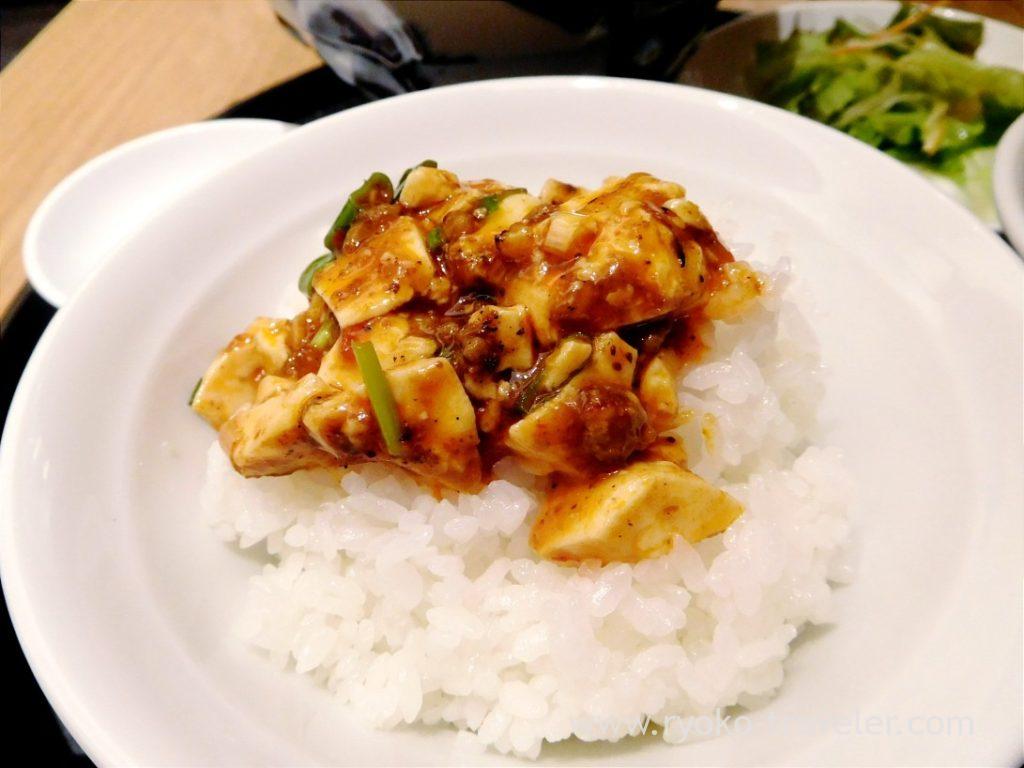 Truthfully speaking, I want more Sichuan pepper. So, I'll order it with extremely spicy (特級山椒入り麻婆豆腐, 1500 yen) next time. Of course, it can be ordered at dinner time, too ! (Price is higher, though)
I also posted about delicious lunch spots in Toyosu area. Of course, it includes this Chii ran. Please visit it, too !
About

Name Chii ran Toyosu branch (芝蘭 豊洲店)
Open Lunch, Dinner
Reservation Available for dinner time only
Credit card Available for dinner time only
URL Website (in Japanese only)
Google Map