March 31. Cherry blosssoms in Osaka Castle Park (大阪城公園) was in full bloom. Annually April 5 is the best day of the cherry blossoms. So, this year was earlier.
Castle tower colored with cherry flowers in the blue sky was so beautiful. Osaka(jo) castle, Kumamoto castle and Himeji castle is called three great castles in Japan. So, there was so many people !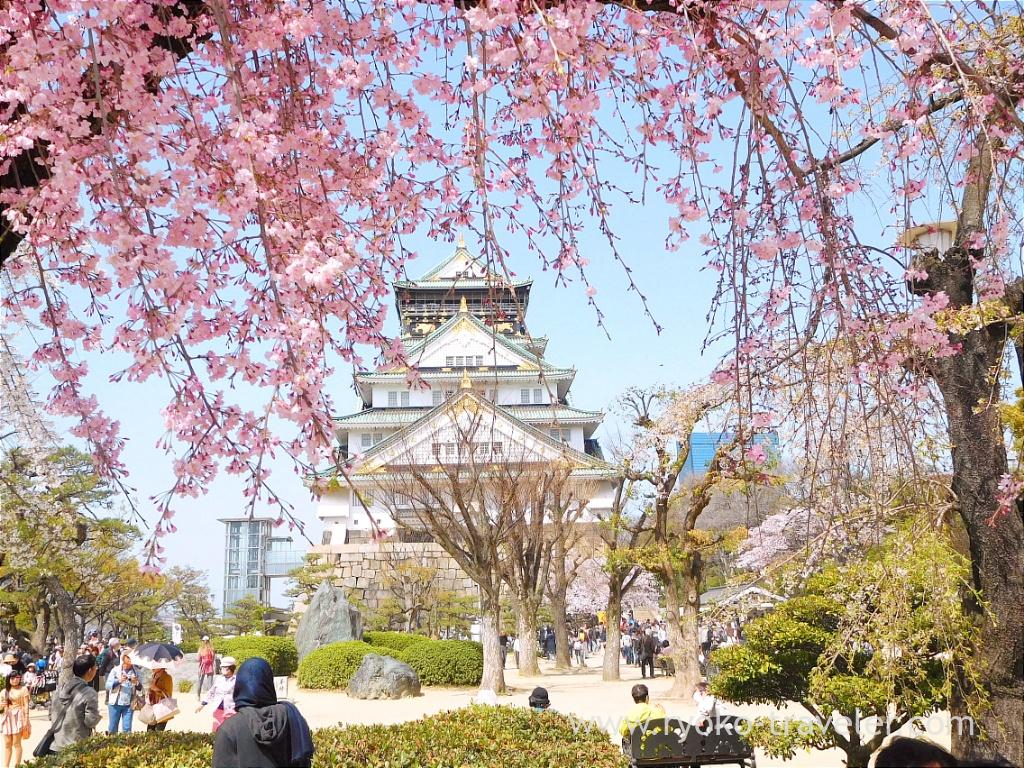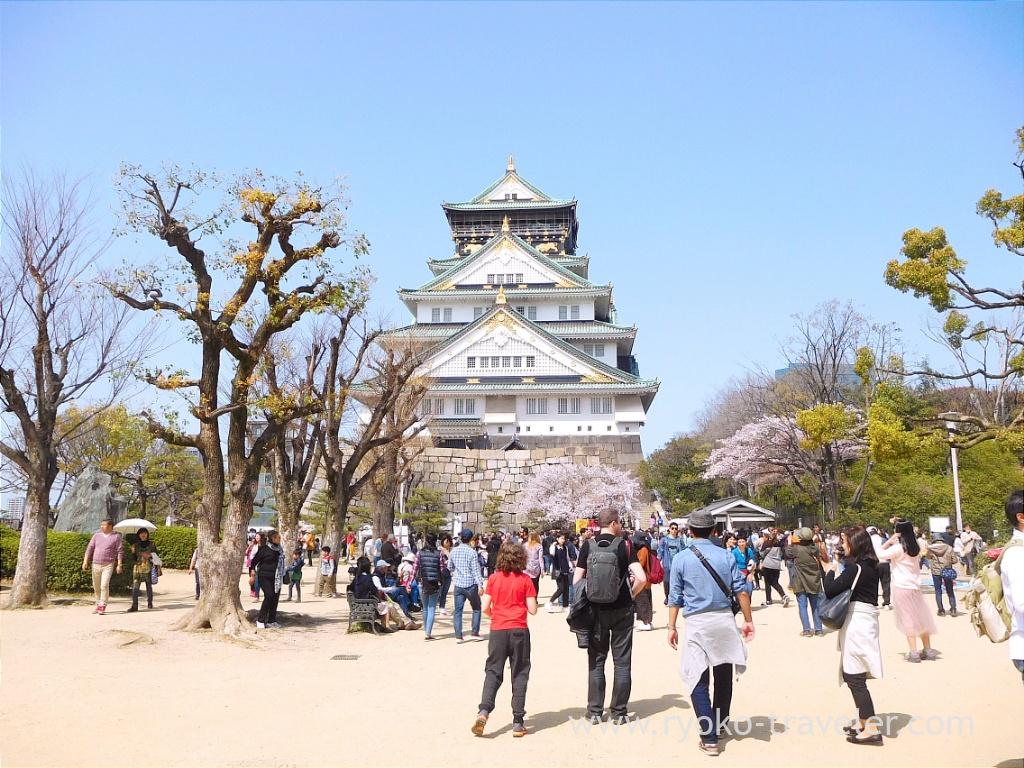 By the way, the site of Osakajo castle is so wide. So, it have some closest station.
* Morinomiya station (Subway Chuo line, Nagahori Tsurumi Ryokuchi line)
* Tanimachi 4-chome station (Subway chuo line, Tanimachi line)
* Osakajo koen station (JR)
* Osaka business park station (Subway Nagahori Tsurumi Ryokuchi line)
and so on. Many people use Morinomiya station.
But the castle tower is far from the station. If you want to the castle tower directly as soon as possible, Osakajo koen station or Tanimachi 4-chome station is the best. Morinomiya station is good for people who want to enjoy the wide park.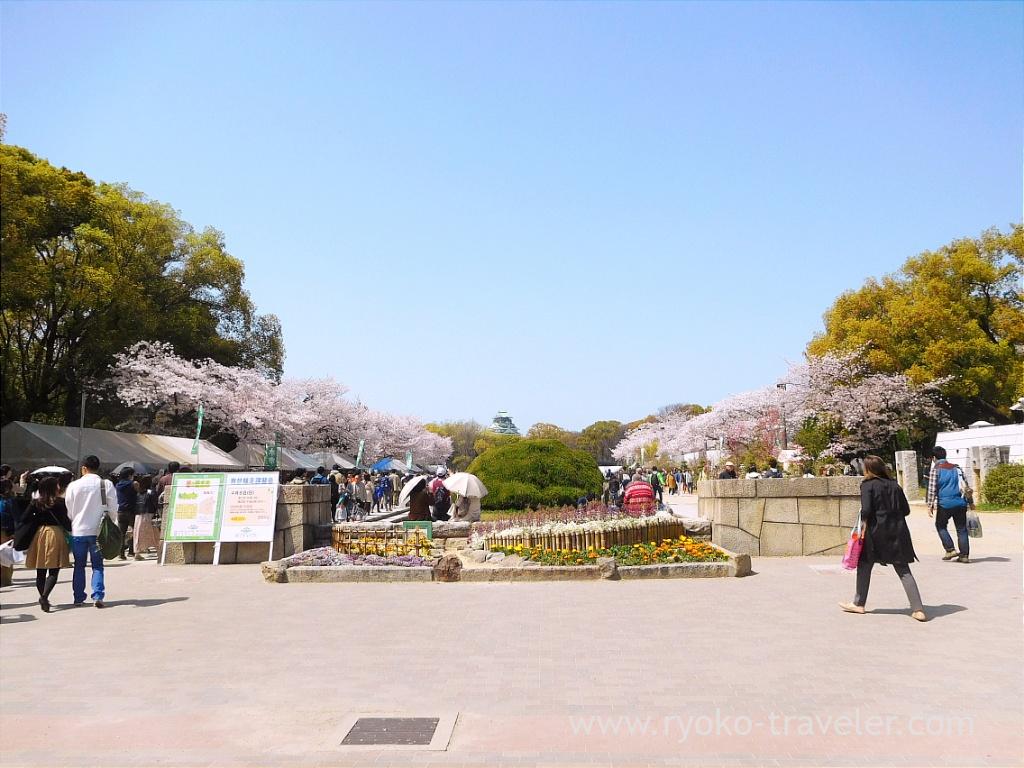 There were so many petals surface of the water of outer moat. There are about 3000 cherry trees in the park. That's great view ! By the way, sample tree of cherry blossom is in the park as well as in Yasukuni Jinja shrine in Tokyo. But I couldn't find. I heard it's somewhere in Nishinomaru garden.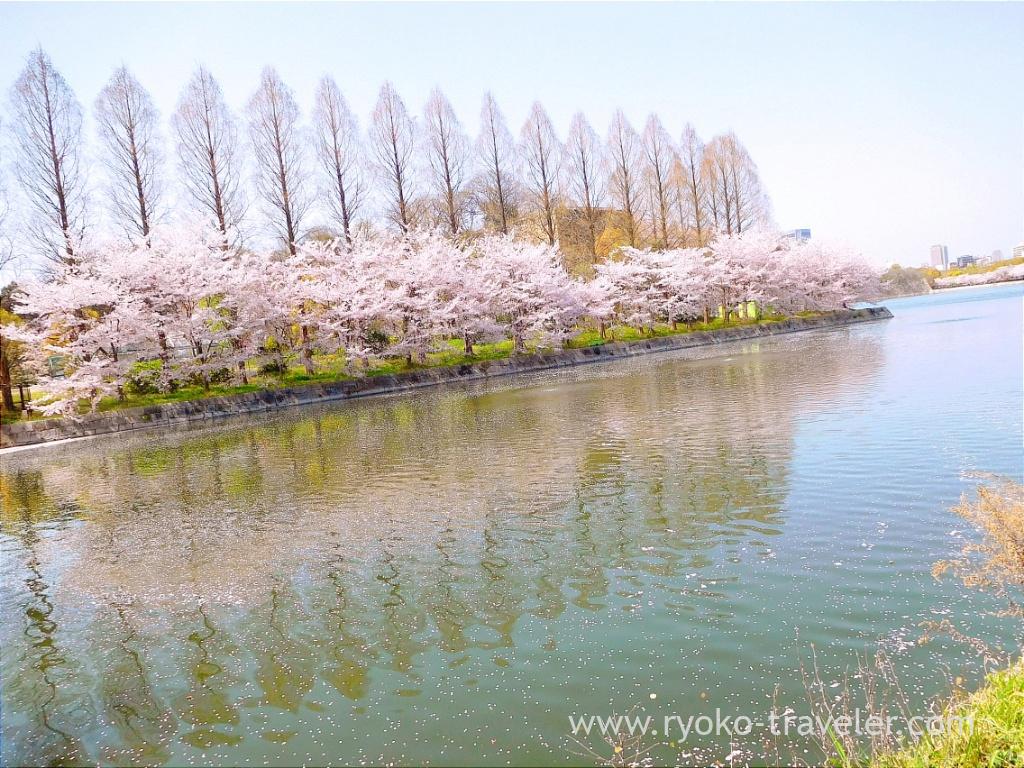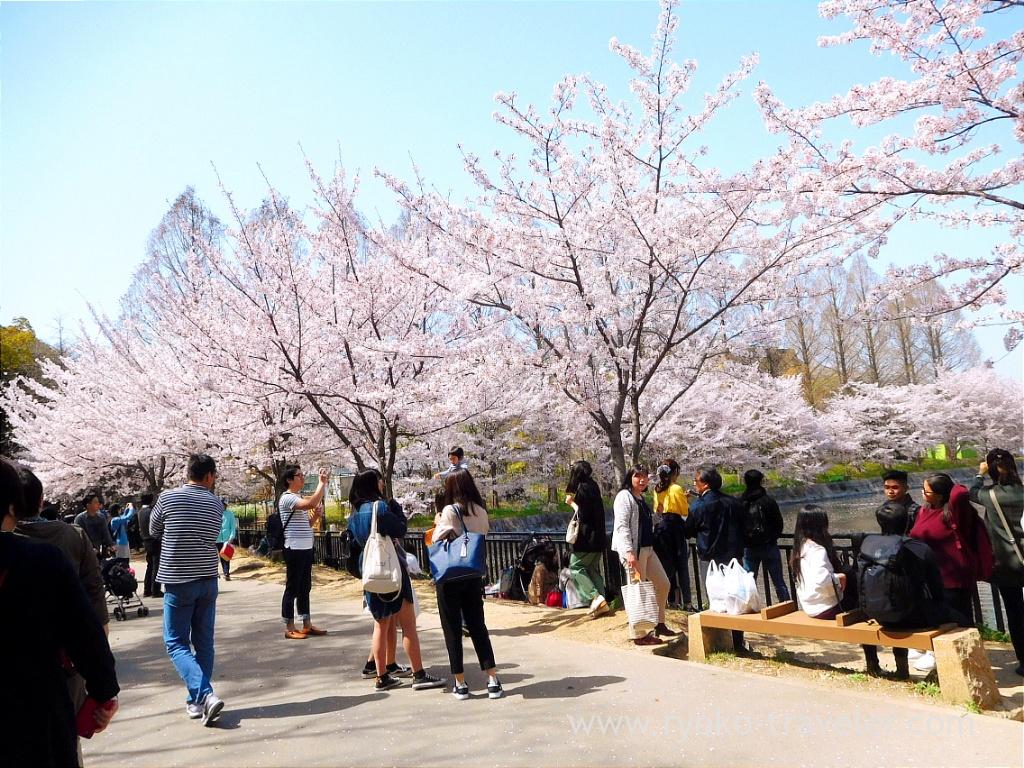 Heaven🌸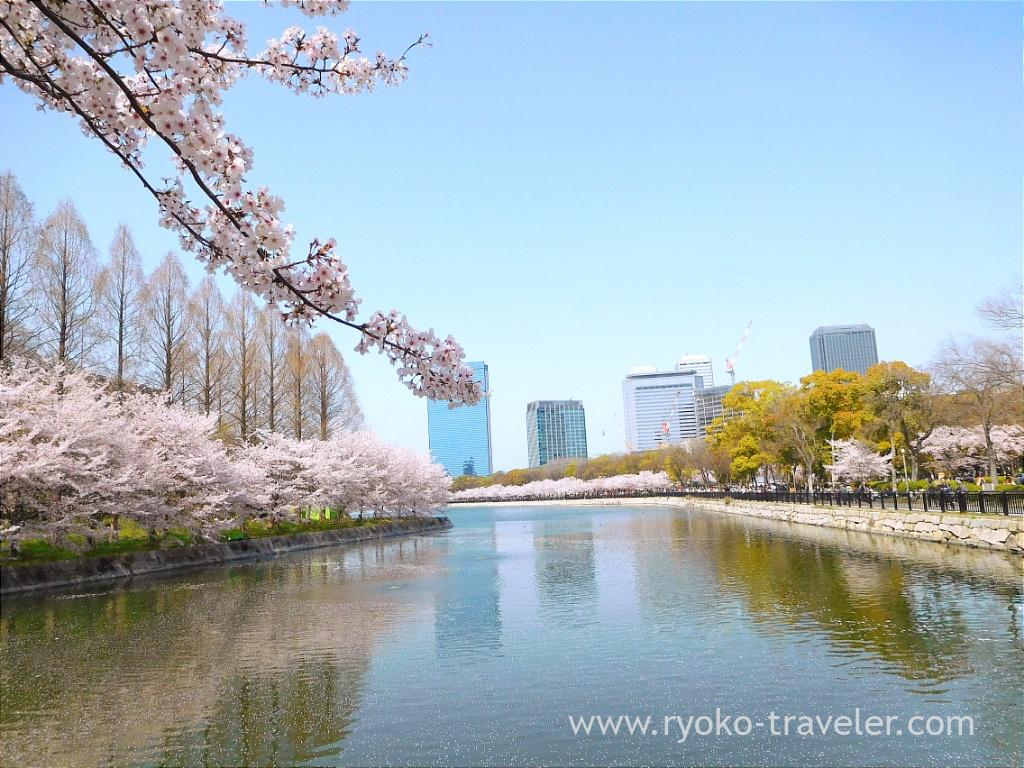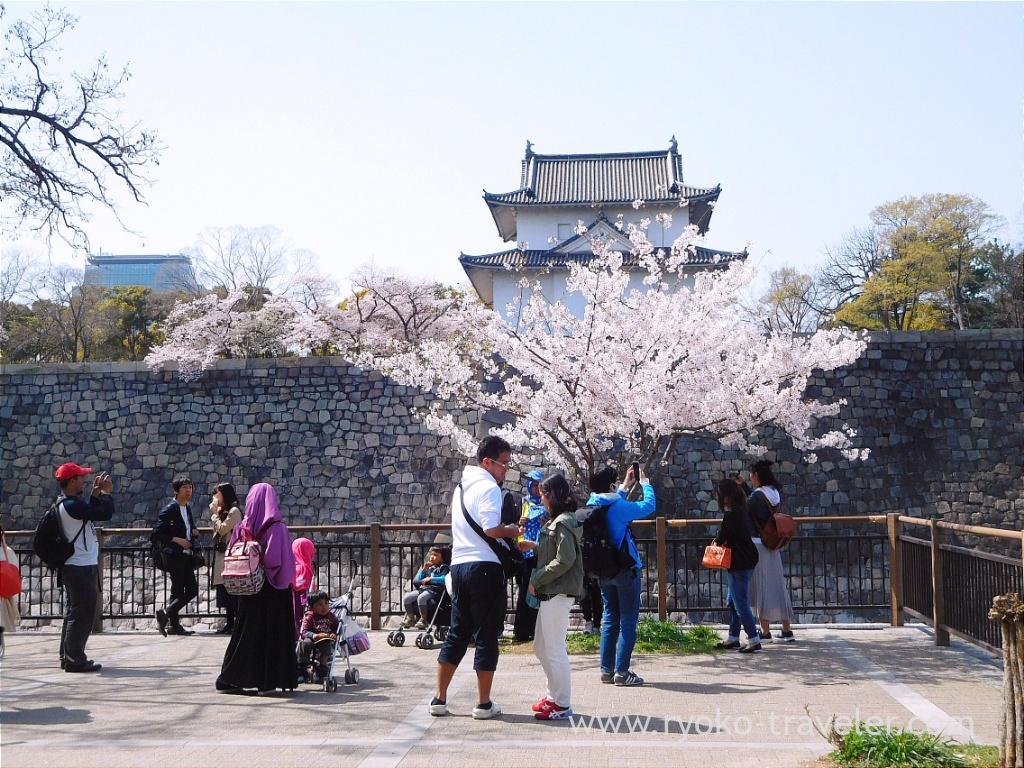 Osakajo castle seen from the higher place. Beautiful.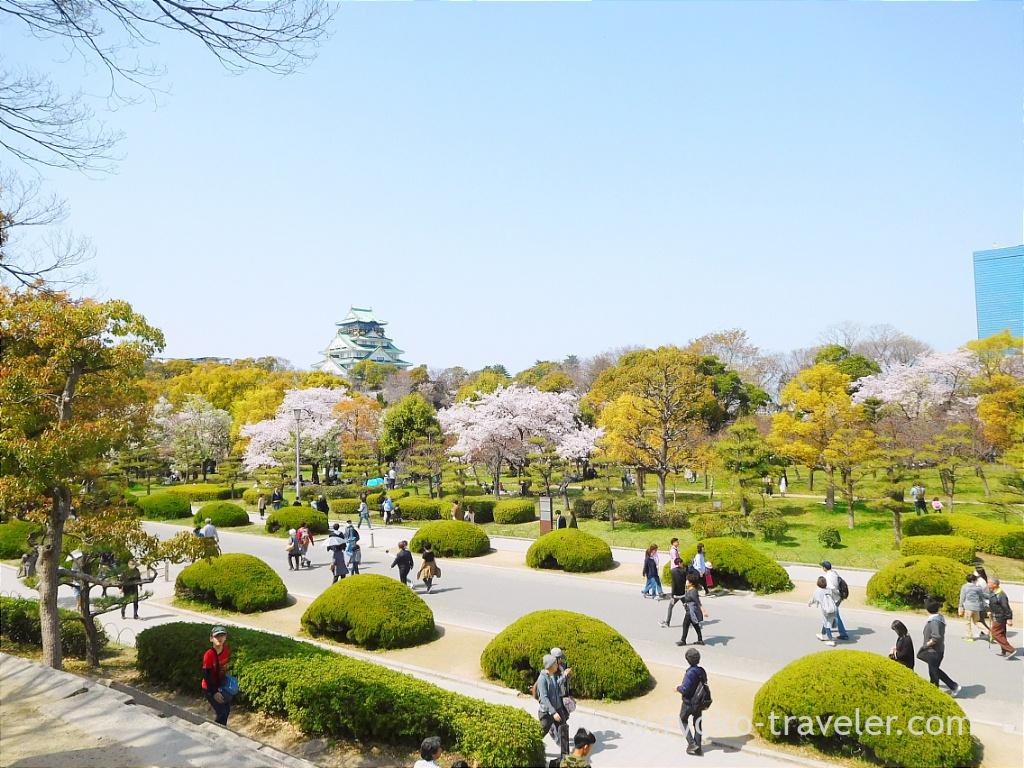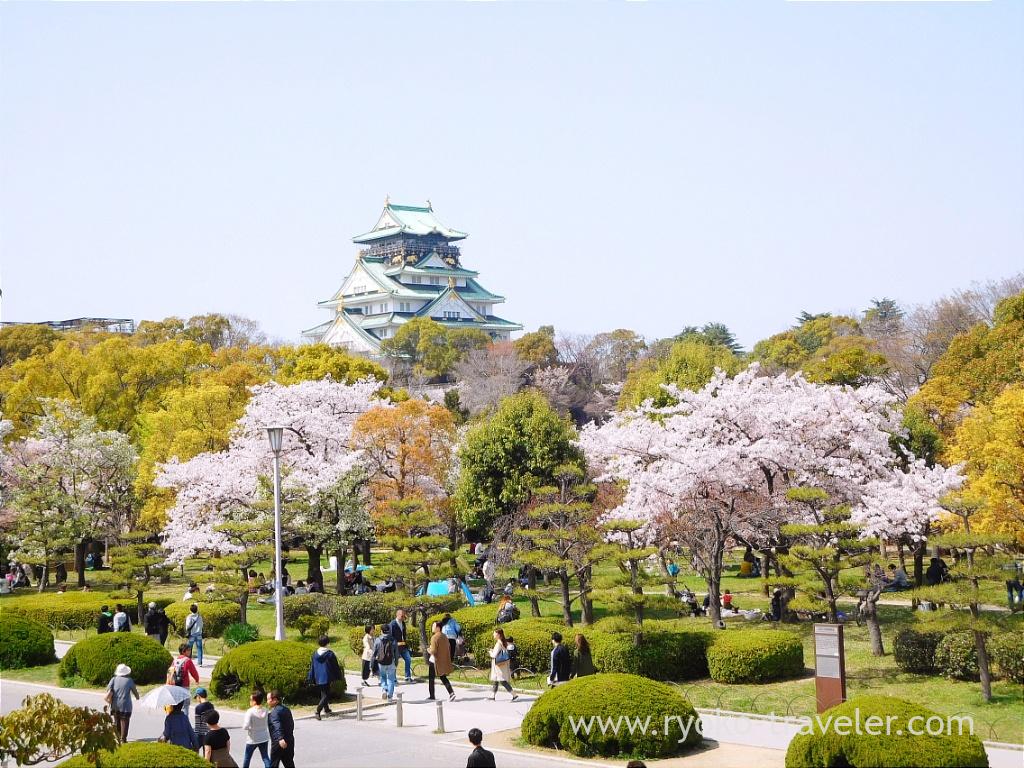 Cherry blossoms are also along inner moat.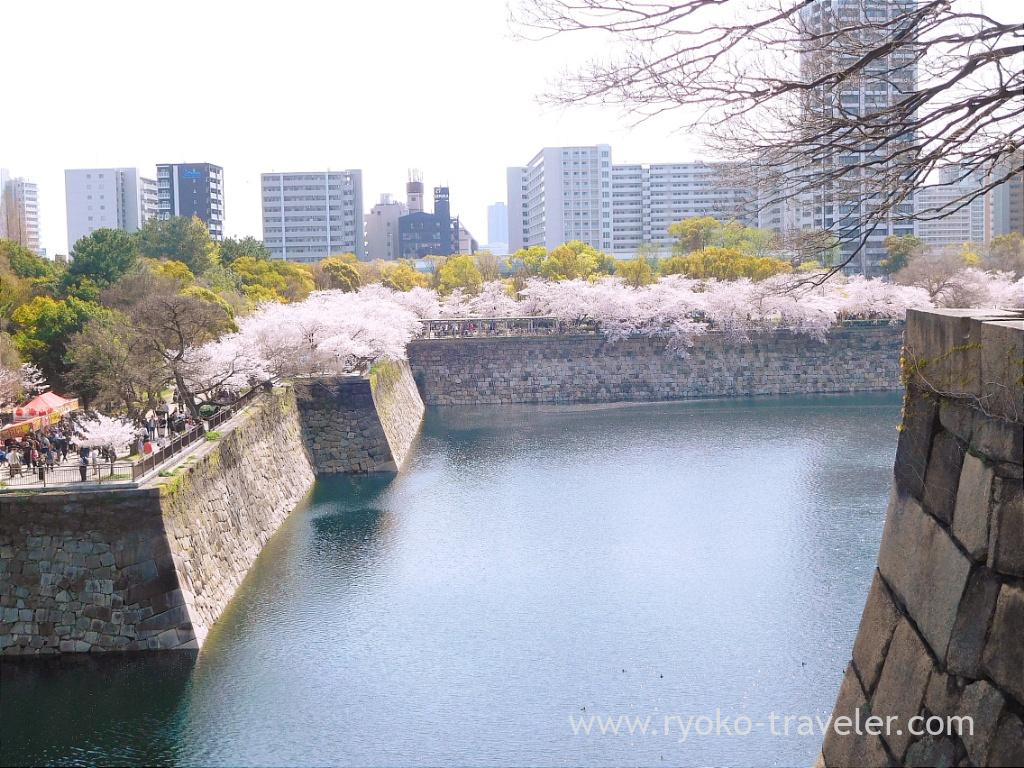 Osakajo castle is free of charge except the castle tower. We can enjoy party under the cherry blossoms trees ! So, there were many local families !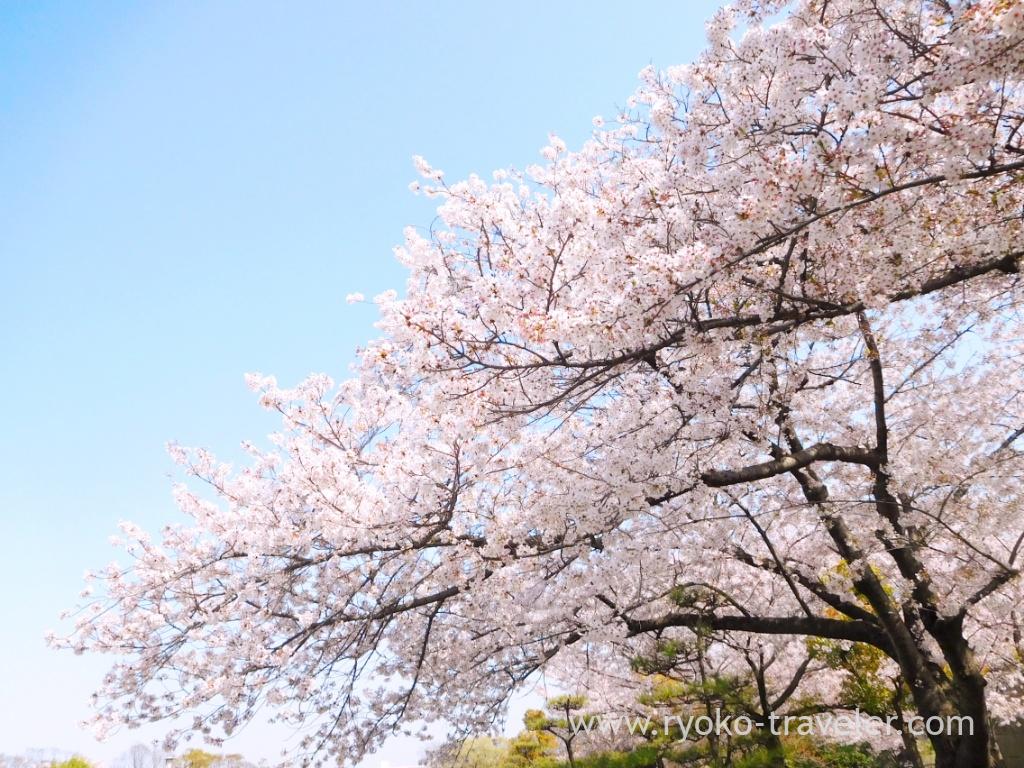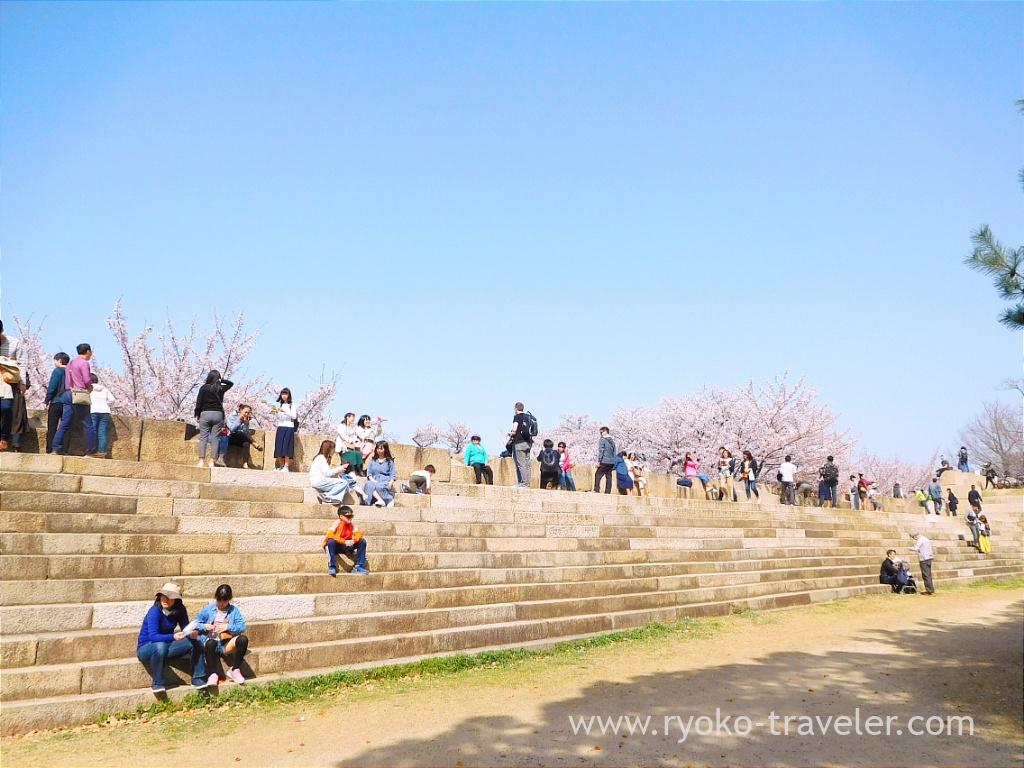 大阪城公園は天守閣以外は入場無料で、レジャーシートを敷いて宴会もできるので地元の家族連れもとても多かったです。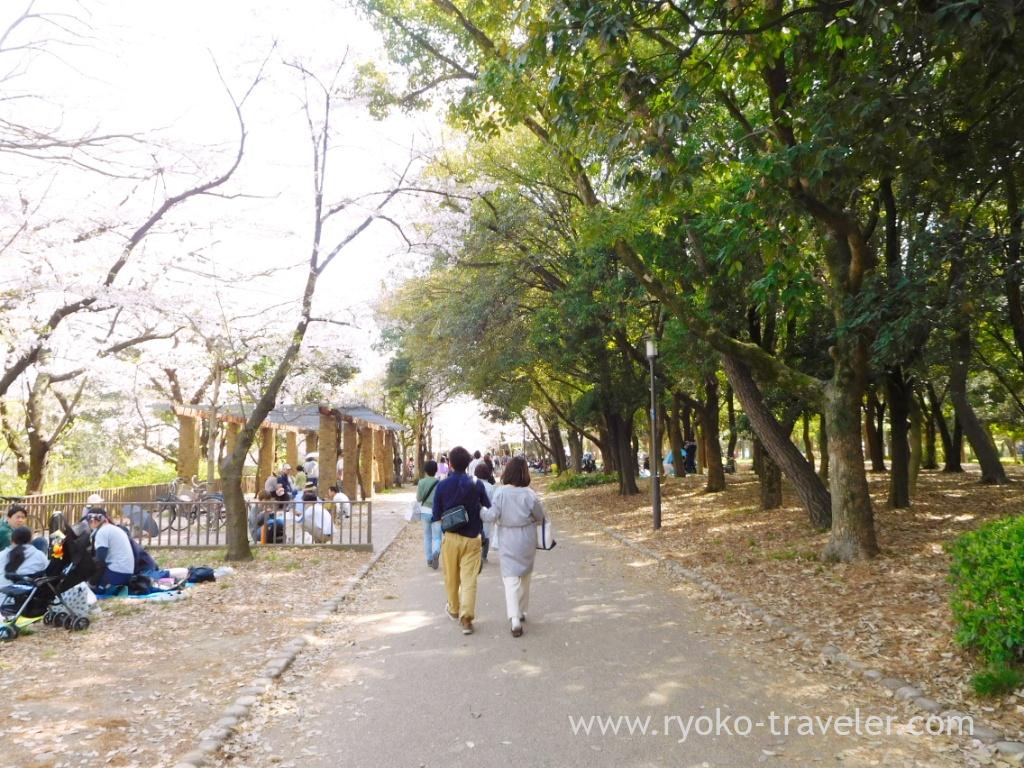 I want to enjoy to take a walk in the morning next time !