Hakodate Morning Market is very close to JR Hakodate station. When you get out of the station, you can see the building on the right. I think this is the most closest market from station. Donburi Yokocho is faced with the station. As its name, there're many shops that serve sashimi bowl (=sashimi donburi) on the ground floor.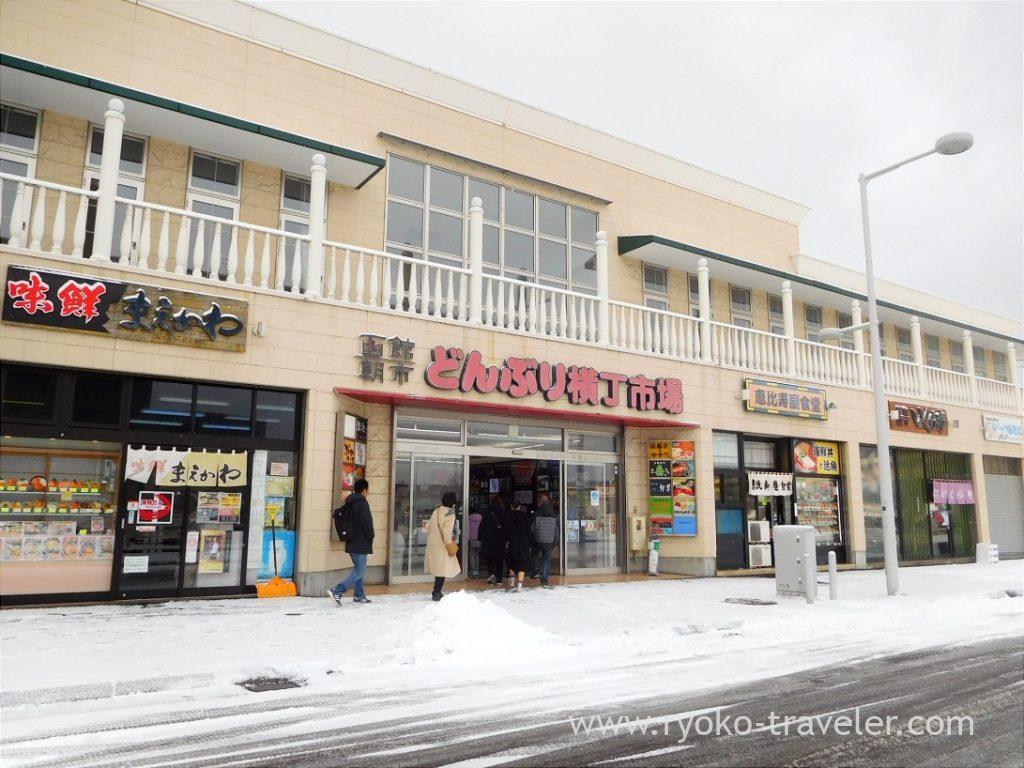 Like this. Not only these shops but also another some shops. I visited Chamu (茶夢) this time.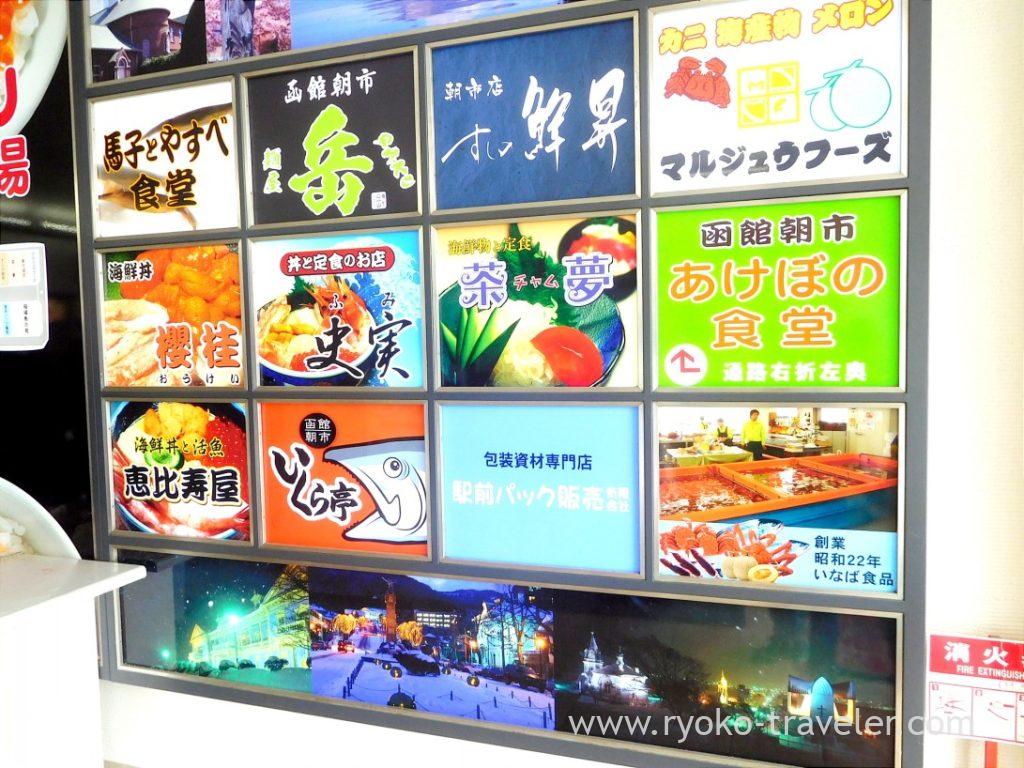 This is Chamu. Cute name. 茶 means tea, and 夢 means dream. Many shops are open from 6 a.m., but Chamu is open from 7 a.m. I got to there about 10 minutes before the opening time and I walked around the market. When I was back just before the opening time, there were some people waiting.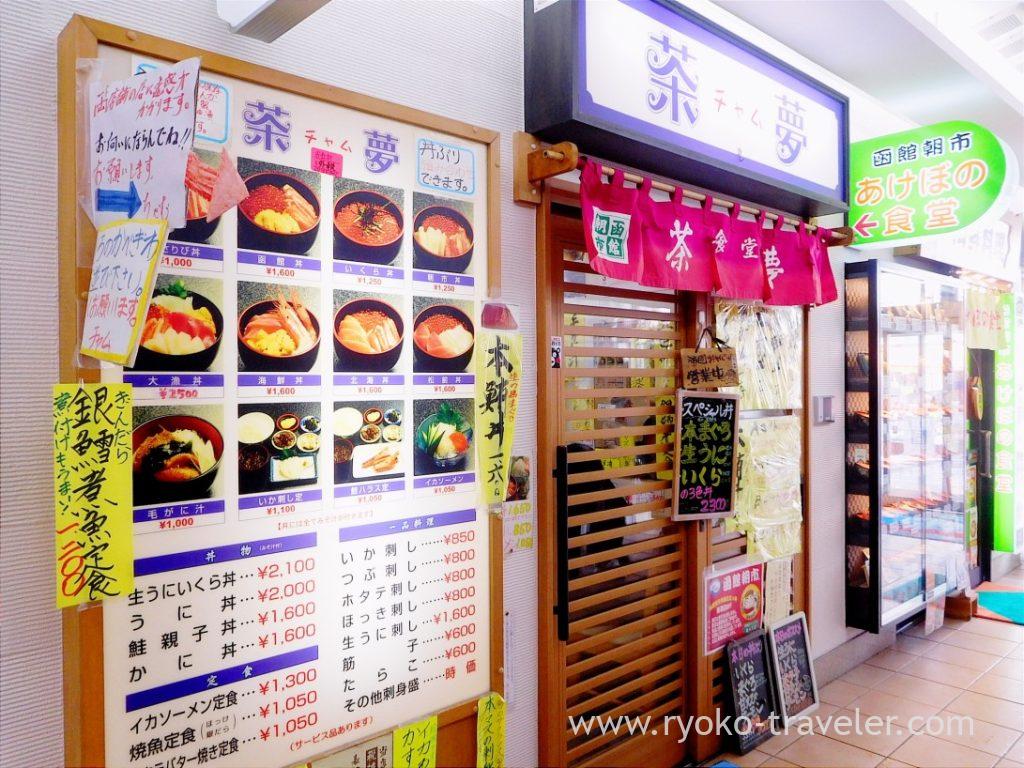 My acquaintance recommended me to visit this shop, so I visited and I didn't know about the shop at all. But they are so popular and sometimes they are featured by TV and magazines. And teru of GLAY love them. I knew that on the internet while waiting the shop open 🙂
This is the menu. Tax excluded. They serve sashimi bowl mainly. But they serve grilled fish set and so on, too. Sashimi bowl is from 1000 yen. I think it's more inexpensive than another shops in the market. And they have beer.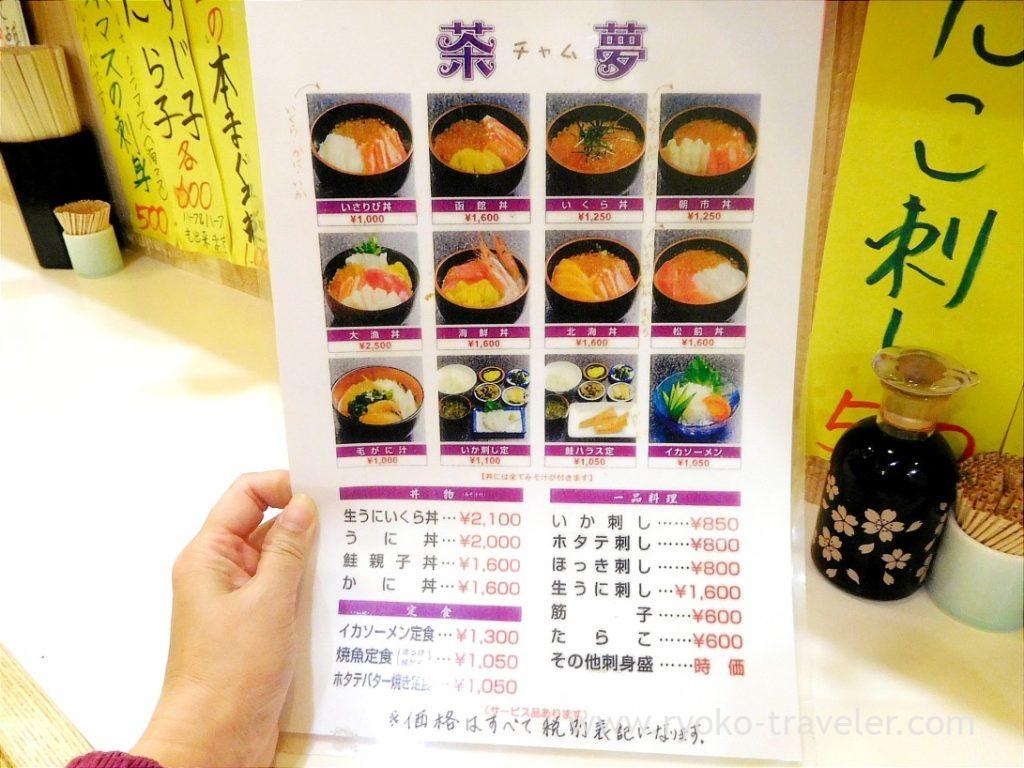 Chamu is so small. There're only 5 counter seats and one table having 4 seats, And two tables having 2 seats each. Not only above menu, but also there're many papers with food name on the wall.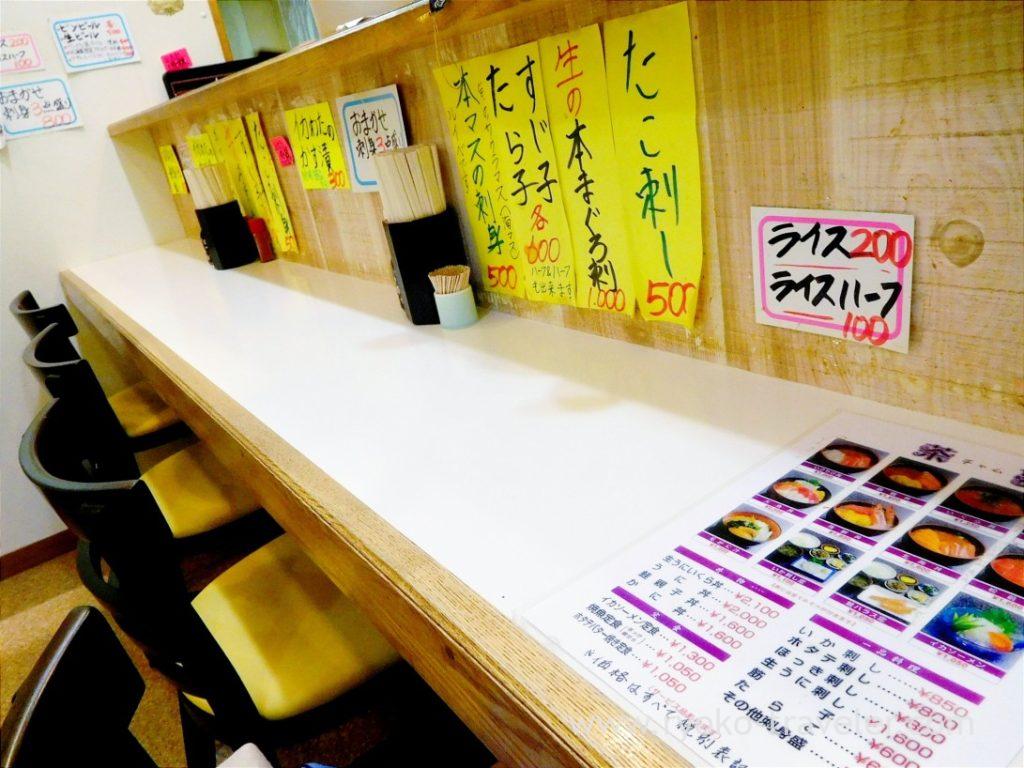 Many of staffs are lady. Though they were busy, but they were kindly.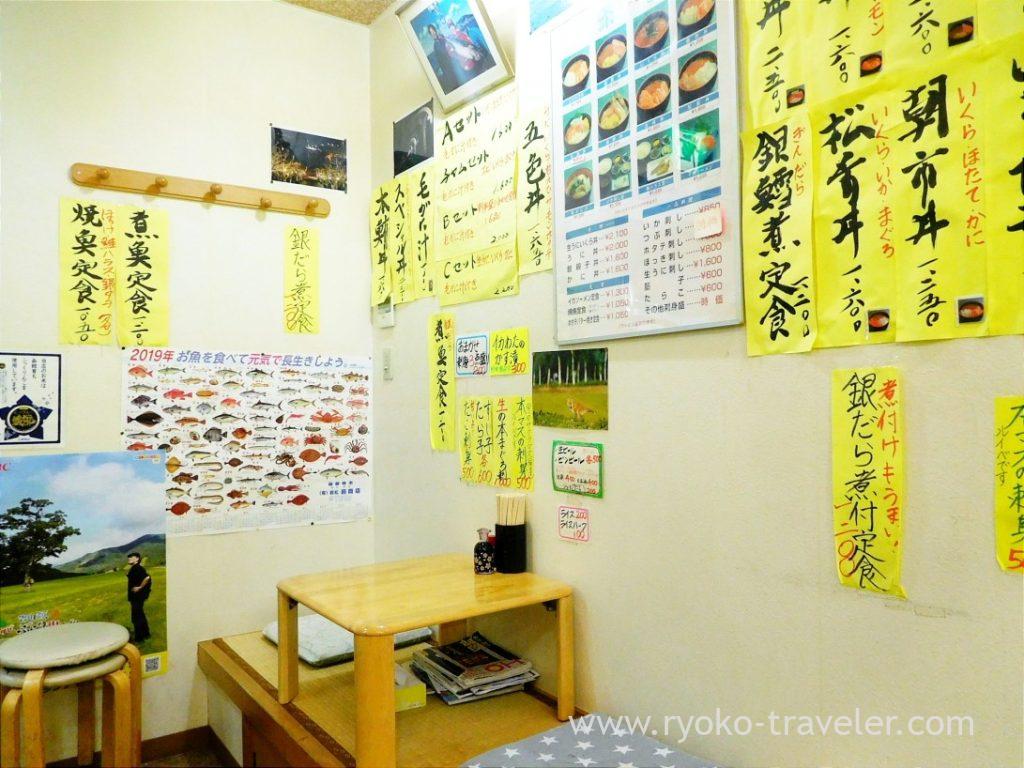 I ordered Ika-somen set. Those 9 small dishes are included in all set. All set have them. If you visit with your friend, they serve two portions on each dishes.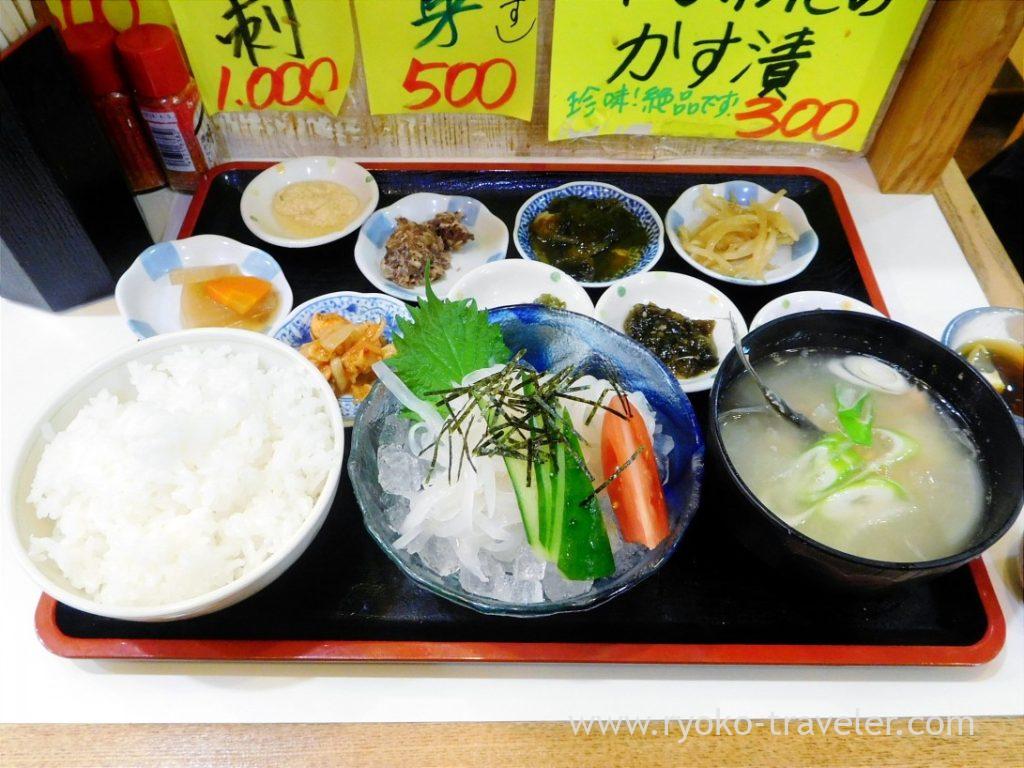 Mekabu seaweed, namul, laver and so on.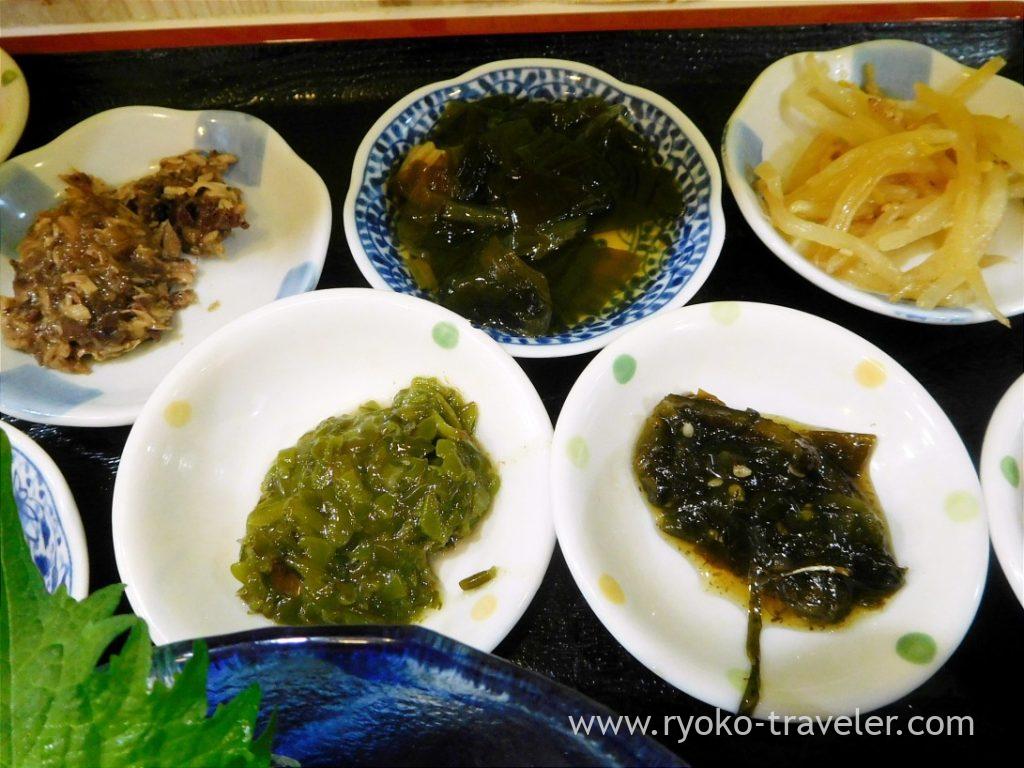 You might think what is Ika-somen ? Ika means squid and somen means thinly noodles. So, ika-somen is thinly sliced squid like noodles. Much slices of squid were on the ice. And cucumber and tomato on it.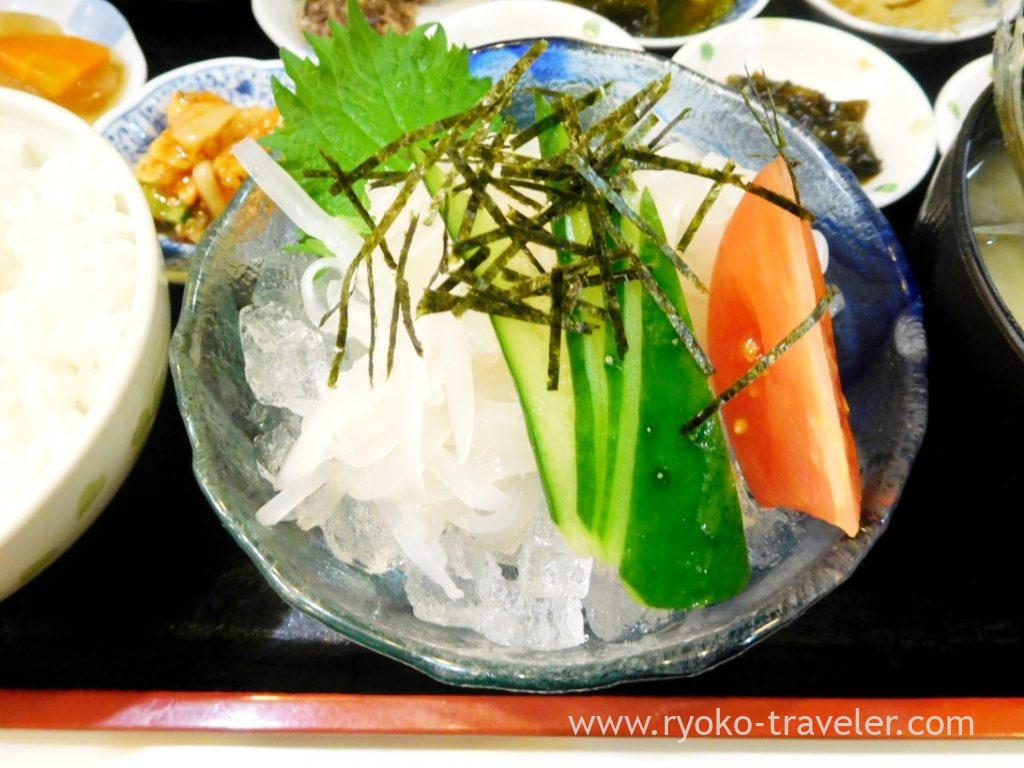 Because of bad weather, fishers couldn't go to catch squids for a while. So, it's not living squid. But it was sweet and delicious.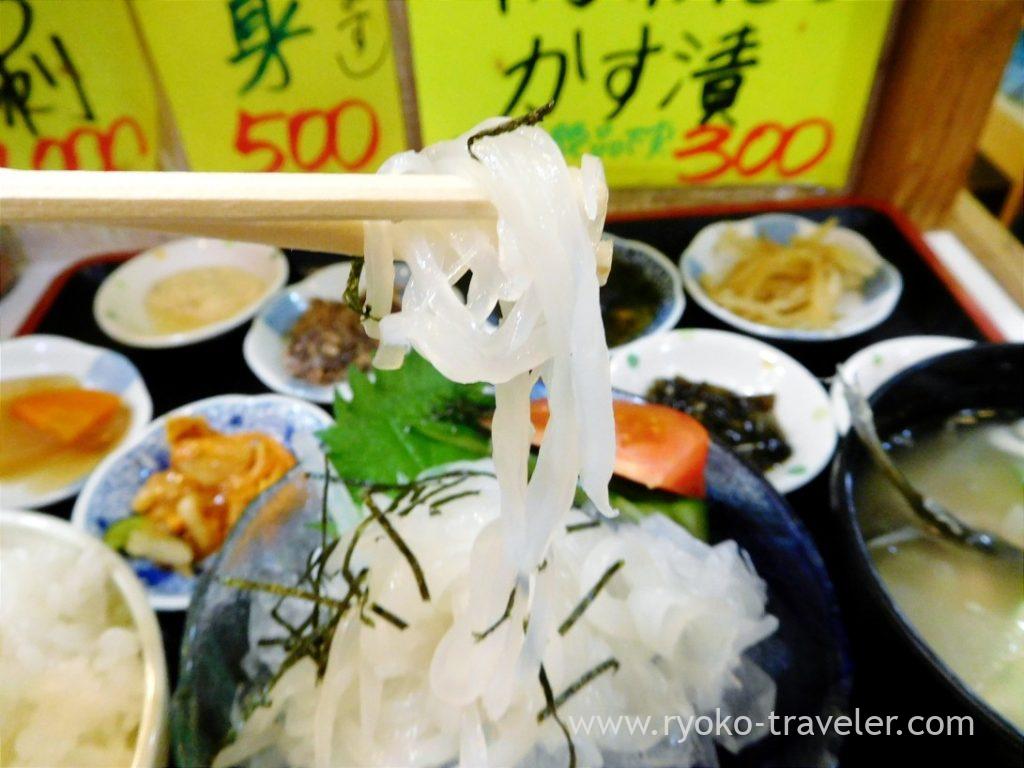 Salmon soup. Those daikon radish had plenty of salmon extracts.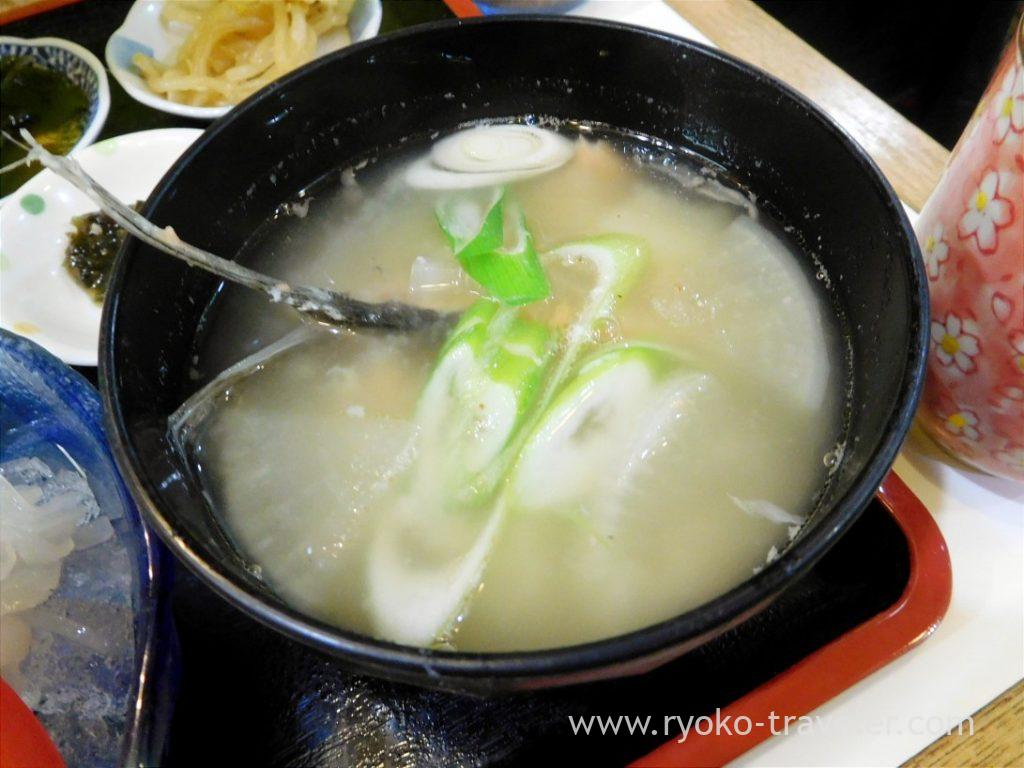 I wanted to eat it, too. Kasuzuke of squid innards. So, I ordered it after ordering ika-somen.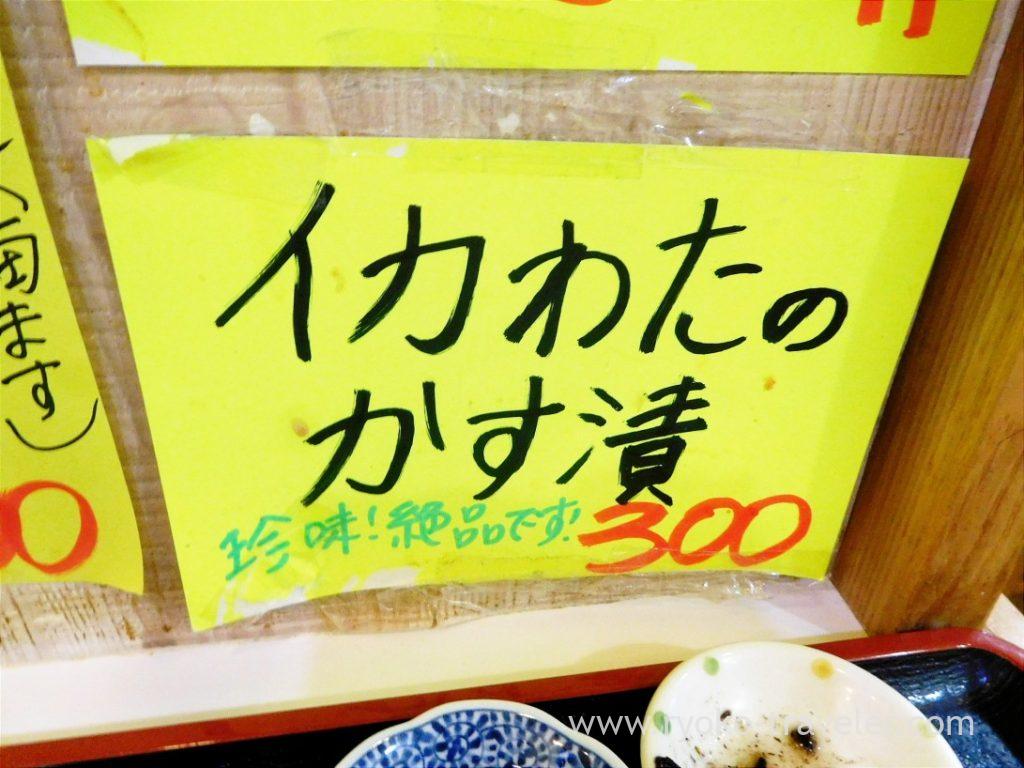 I thought it's so small because it's only 300 yen before it was served. But actually, as you see, it was much. Strongly marinated squid innards with sakekasu (=sake lees) had sticky texture. It went with rice very much. If you love alcoholic drinks and don't hate innards of squid, I highly recommend it !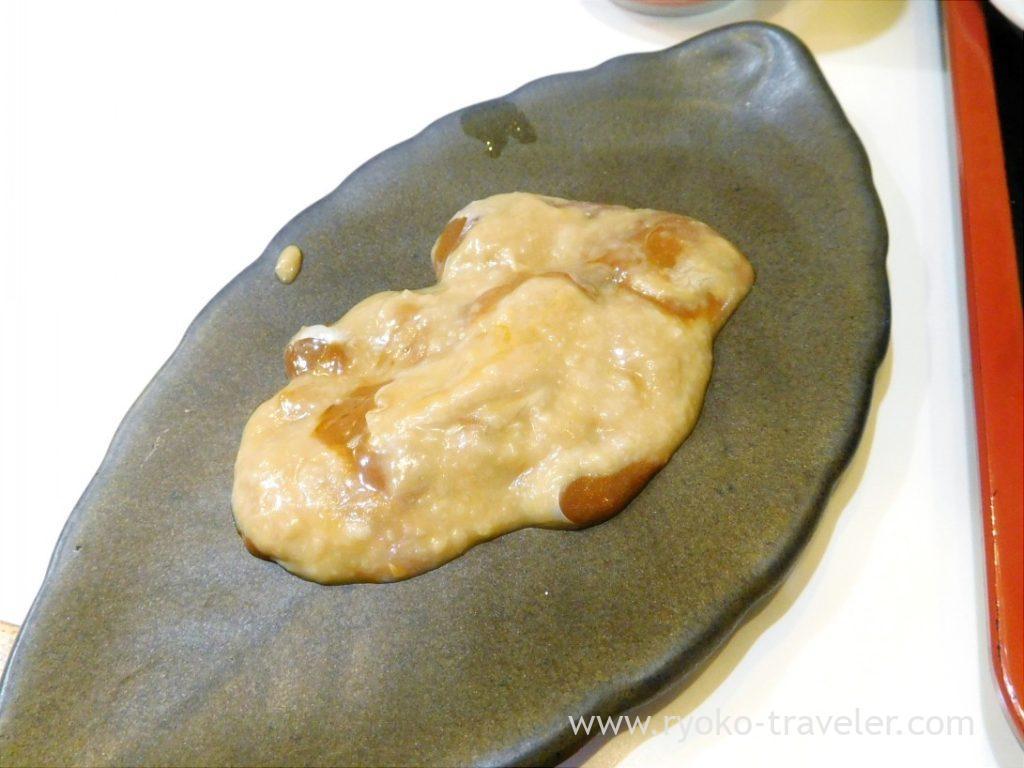 About

Name Chamu (茶夢)
Open Breakfast through lunch
Reservation Unavailable
Credit card Unavailable
URL Website

Google Map