Because I felt hungry and wanted to eat something cool thing after walking around Asakusa area under the blazin sun. So, I had lunch at Bazoku (中国手打拉麺 馬賊) close to Tawaramachi station. Yes ! Hiyashi Chuka ! Hiyachu in short ! Bazoku's hiyachu is very popular. They are open throughout their business hour and I got to there past 3:30 p.m.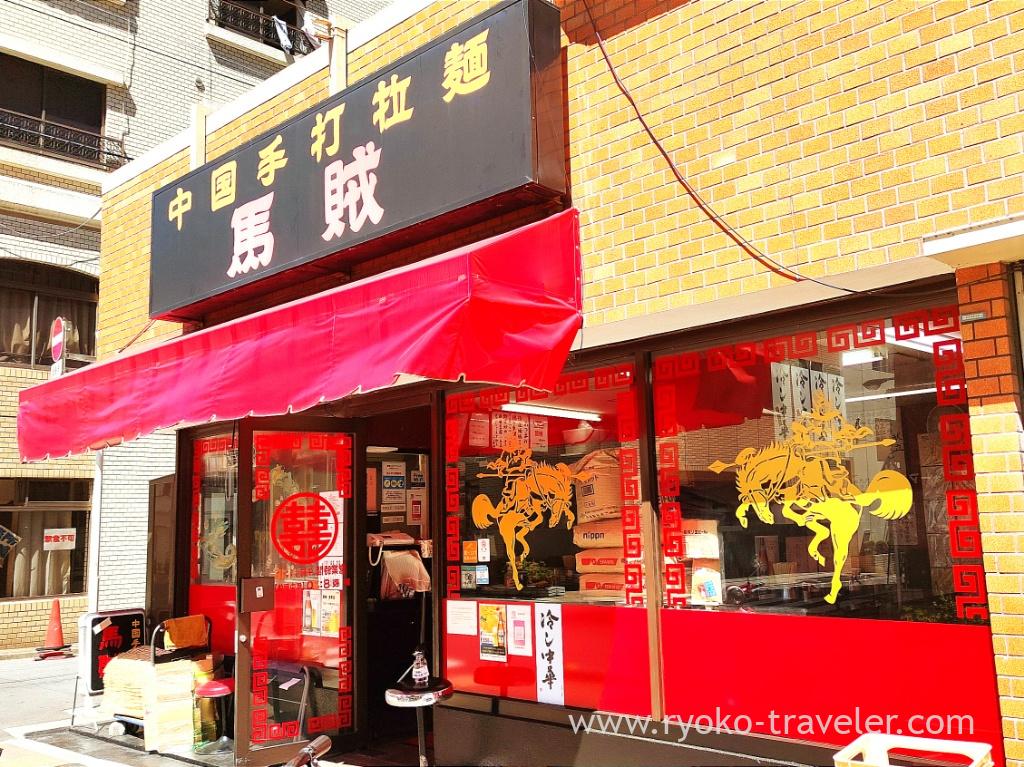 Sill the shop was busy and the chefs were making noodles in the kitchen. I heard Chinese words from the kitchen. I felt I'm in China.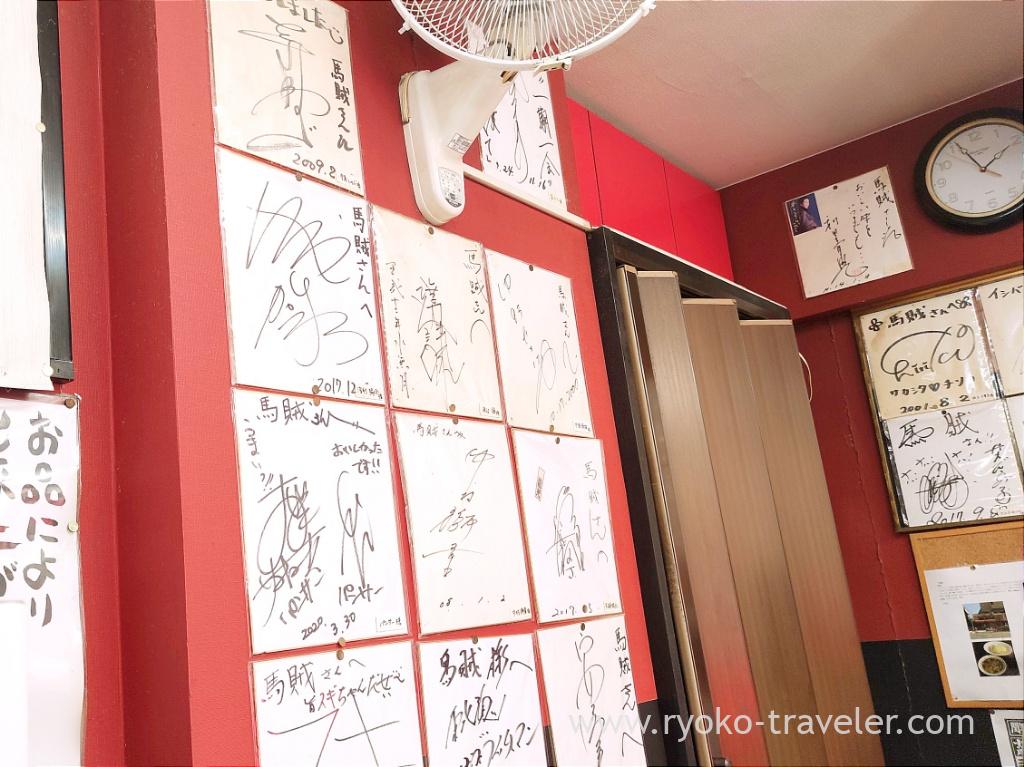 I said "Hiyachi chuka please" as soon as I was seated. The staff said, "Which one ?". I saw the menu and found they have four types of hiyashi chuka ! Normal hiyashi chuka, Gomoku chuka have seafood and roast pork, Bazoku hiyashi chuka have tantanmen soup and Korean-style have many ingredients and it looks like Korean cold noodles.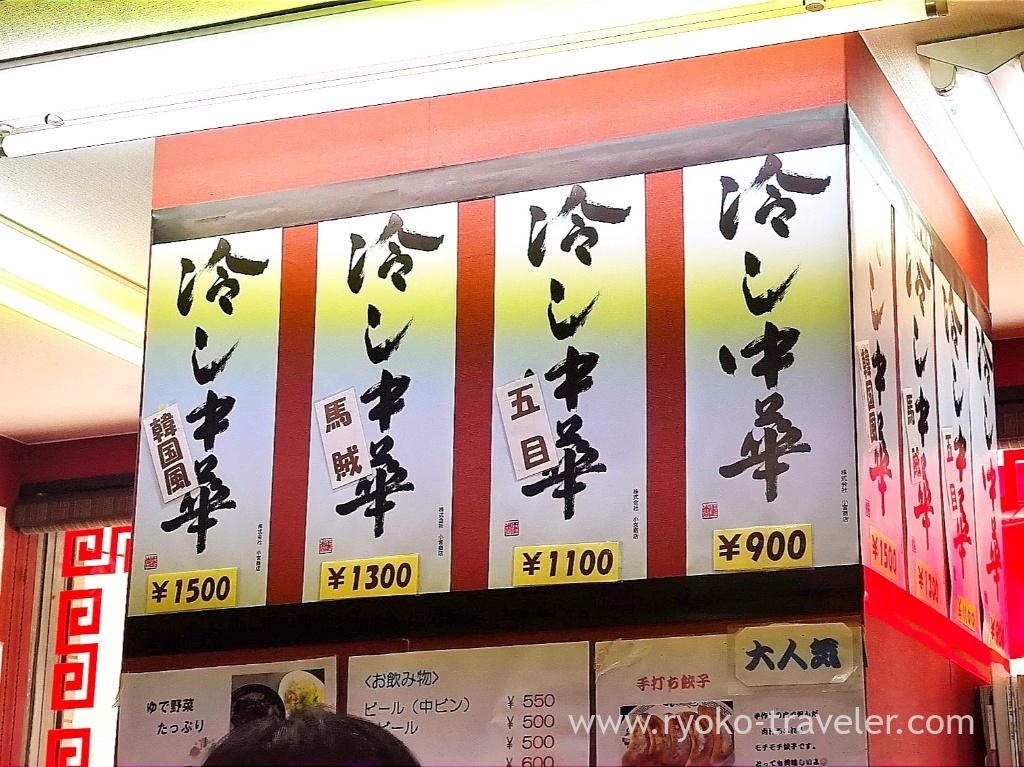 So, I ordered normal Hiyashi Chuka. Sesame soup was under the noodles and it have also cucumber, egg, ham, wakame seawee, red ginger (beni-shoga) on it. Colorful !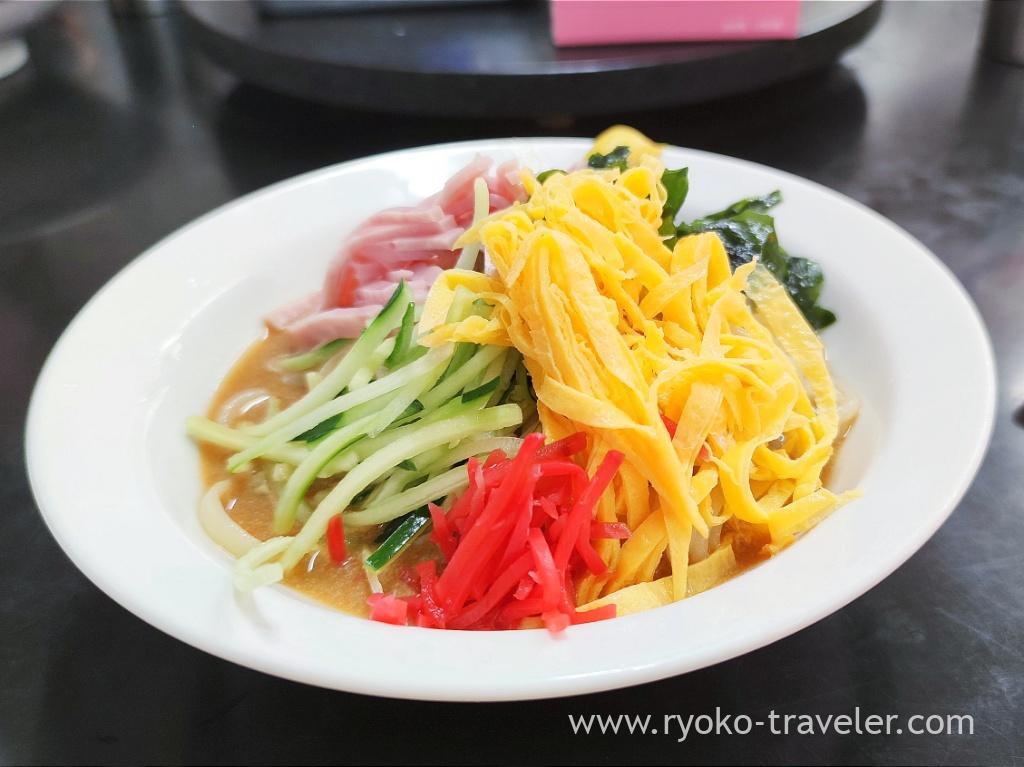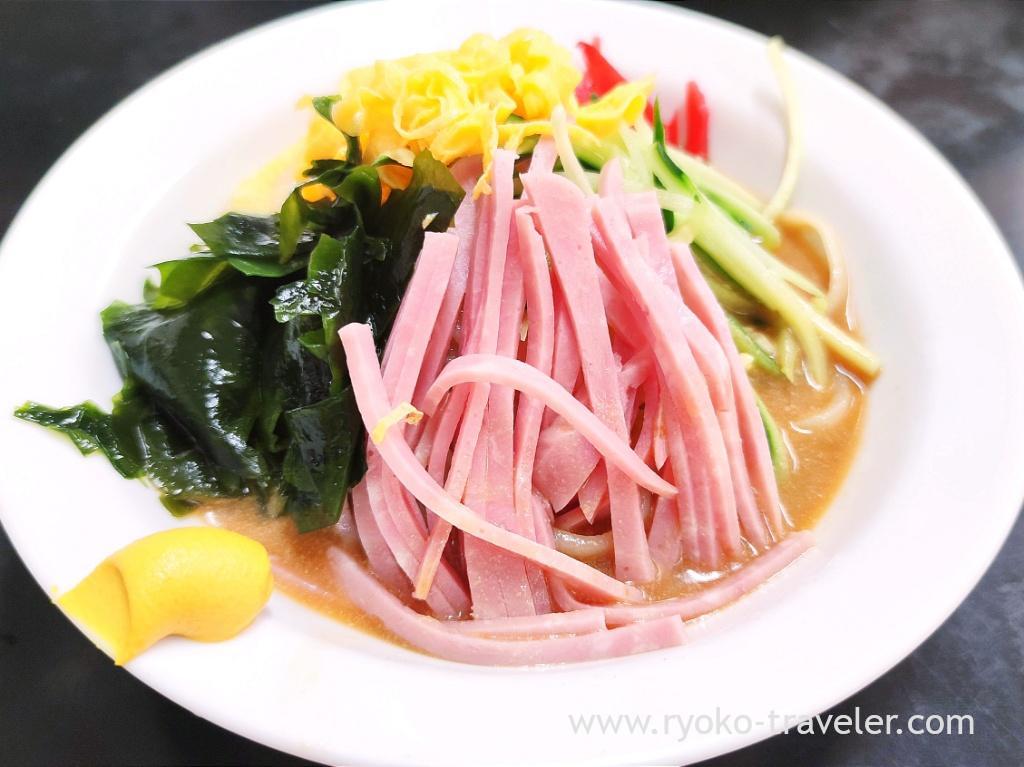 They make their noodles in the shop. This, too. It have springy texture. Chewy a bit. The sauce was seasoned with sesame and vinegar. It had refreshing tastes. It's not too cold, so my weak stomach for cold things was comfortable until the end. I ate it up with easily.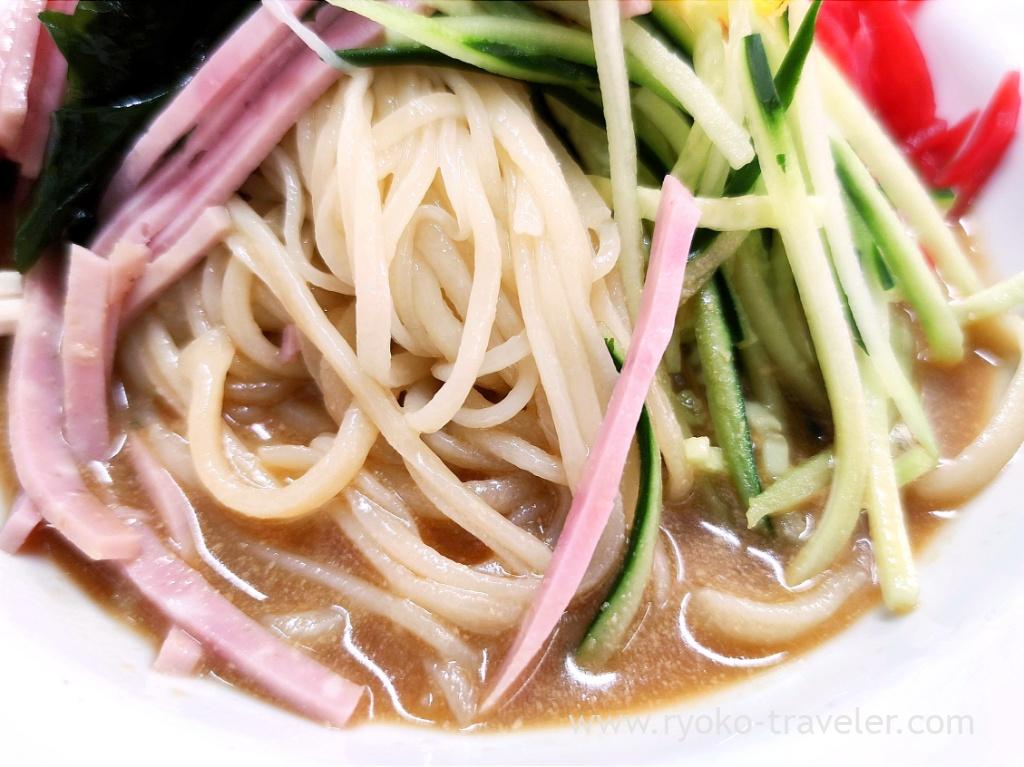 It didn't have much noodles, but it had springy and springy texture, so it filled my stomach. I felt full. It's summer treats !
About

Name Bazoku (中国手打拉麺 馬賊)
Open Lunch through dinner
Reservation Unavailable
Credit card Unavailable
URL Instagram

Google Map