I didn't have plan to eat ramen in Barcelona, but I heard there's the most popular ramen shop close to my hotel. So, I changed my mind 🙂 The shop's name is RAMEN-YA HIRO. They were open in 2012 and they are so popular ramen shop since then. It is managed by Japanese.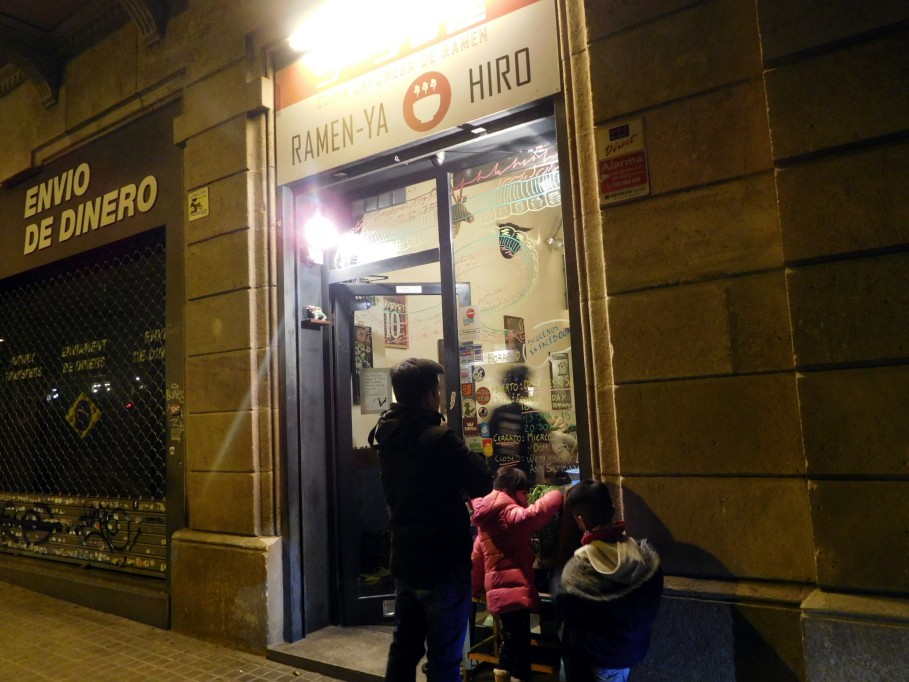 "Hiro (大)" is a name of the manager.
Where ?
It takes about 15 minutes walk from Hostemplo Sagrada Familia where I stayed in. From Sagrada Familia, too. The closest station is Verdaguer and Diagonal.
So long line before opening
Though I heard they have a long waiting line, I expected I can take seat without waiting because there was scarcely any lines during my trip in Barcelona. At Bocheria, I saw only 10 people waiting at the bar. And I heard Spanish people don't like waiting such a long time. And Spanish people's dinner time is late. So, I was surprised at this view. There was really long line 😮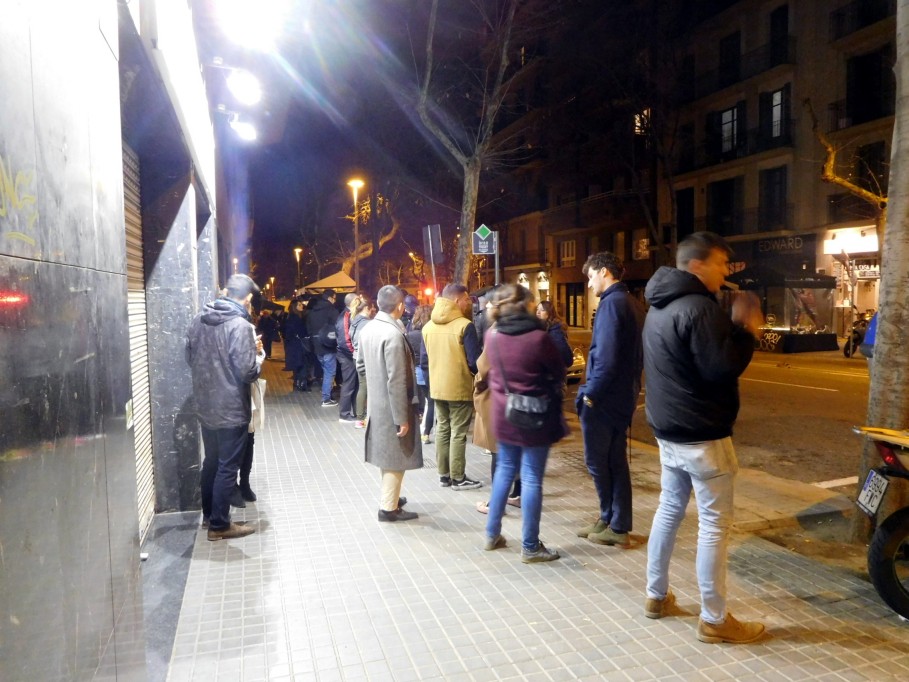 When I got to there, there were about 80 people waiting (I gave up to count at 60). There're counter seats, tables in the shop, and there're outdoor seats, too. All seats seemed to be occupied.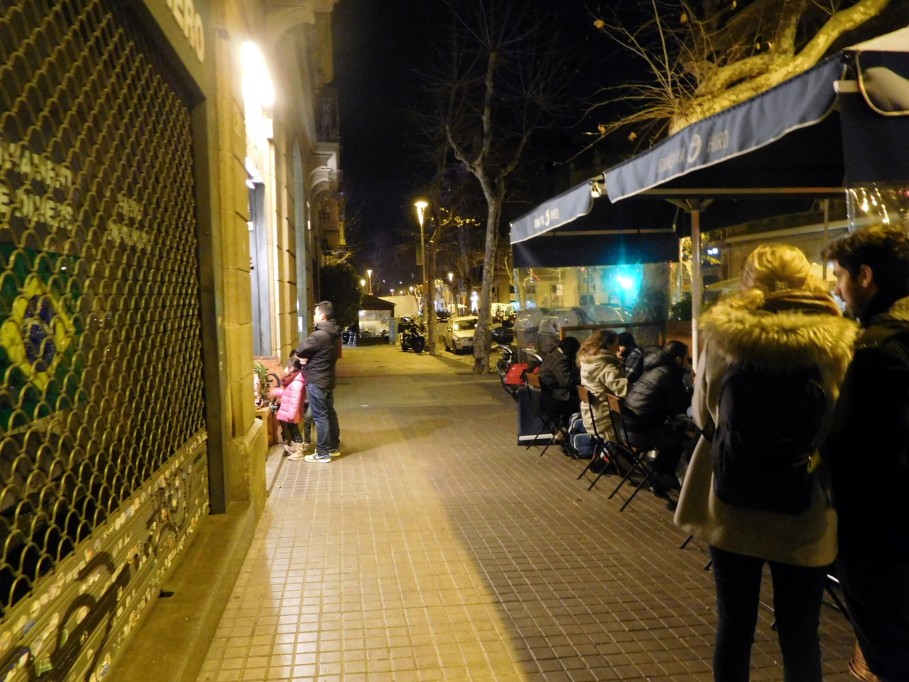 Anyway, I followed the line and I thought for a while. "It's better to give up ? Or wait ?". And then, the staff said "Is there one person ?". So, I said "Yes". There was only one vacant counter seat. So, I could enter the shop within 5 minutes waiting. I was lucky. But I felt embarrassed a bit :p Unexpectedly the shop is small and intervals of each chairs and tables are narrow.
Menu
This is the menu. They have three types of ramen. Soja (Soy sauce), Miso, and marisc (Seafood). Also they have tsukemen. From 8€ to 9€. And another they have many Japanese foods suitable for alcoholic drinks like gyoza (4.5€), edamame (2.8€), kimchi (3.5€) , tofu (3€) and so on. Credit card is available.
Drinks and dessert. They have Japanese sake and Japanese beer, too.
Yummy foods that I had
Mugicha (Mugi tea)
Because I felt hot in the shop, I ordered Mugicha (Te mugi, 1.9€). It was cold mugicha and I expected it is served in glass, but unexpectedly it was served in the small teacup. It was strong mugicha. I always drink much mugicha like water at home, so I felt it's too small.
Seafood ramen
I ordered seafood ramen (Marisc, 9€). It have laver (nori), shredded red pepper, shrimp, asari clam wakame seaweed, naruto, sesame and so on. The soup had extracts of dried bonito, shells and so on. Their ramen don't have chemical seasonings. Though it was salty a bit, it had refreshing tastes and was delicious. The soup was lukewarm and the noodles were soft. It's Spanish tastes ? Certainly, I can't imagine European people eat boiling hot things.
Their noodles are made by machine that they brought from Japan. It had light flavor of wheat. I like this noodles.
I didn't expect that I met such a delicious ramen in Barcelona.
They say they serve lunch set having ramen with drink, gyoza and so on from 11€. It's valuable.
About the shop
Name in English / Ramen-ya Hiro
Address / Carrer de Girona, 164, 08037 Barcelona, Spain
Phone / +34930028441

Open / 1:30 p.m. – 3:30 p.m., 8:30 p.m. – 11:30 p.m.
Closed / Wednesdays' lunchtime, Sundays and another national holidays

Reservation / Unavailable
Credit card / Available
URL / Facebook, Instagram