I went to my friend's most favorite ramen shop in Chiba the other day. The shop's name is Ajidokoro Musashino (味処 むさし野). It takes 15 minutes walk from Kamihongo station (Shin-Keisei Line) Their appearance is like sushi restaurant. We got to there 10 minutes before the opening time, there were already three persons waiting in front of the door.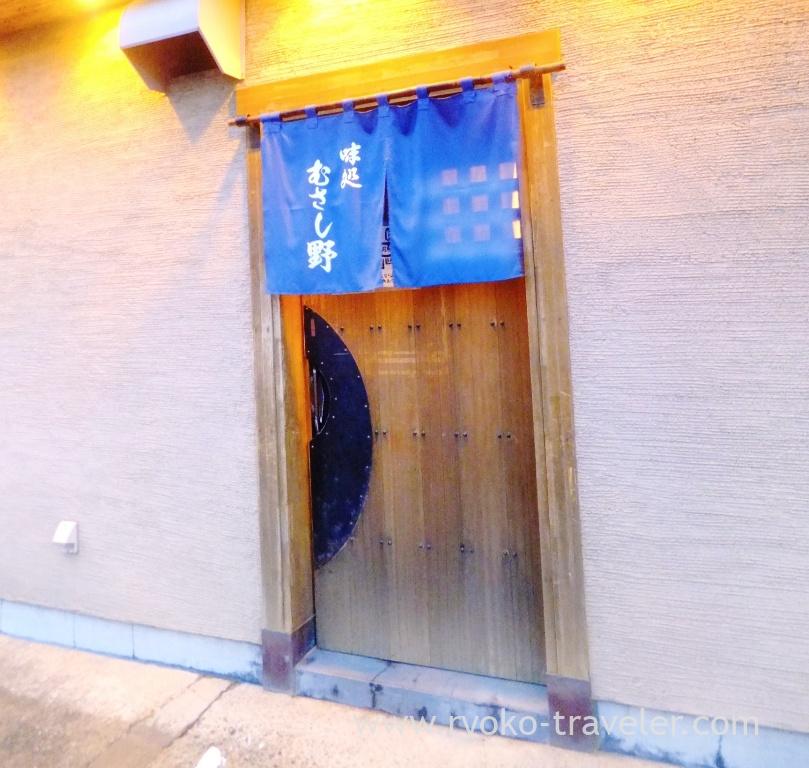 Also the interior was elegant. Menu is on the wall. That's all. They don't have ticket vending machine. They took our order after we were seated.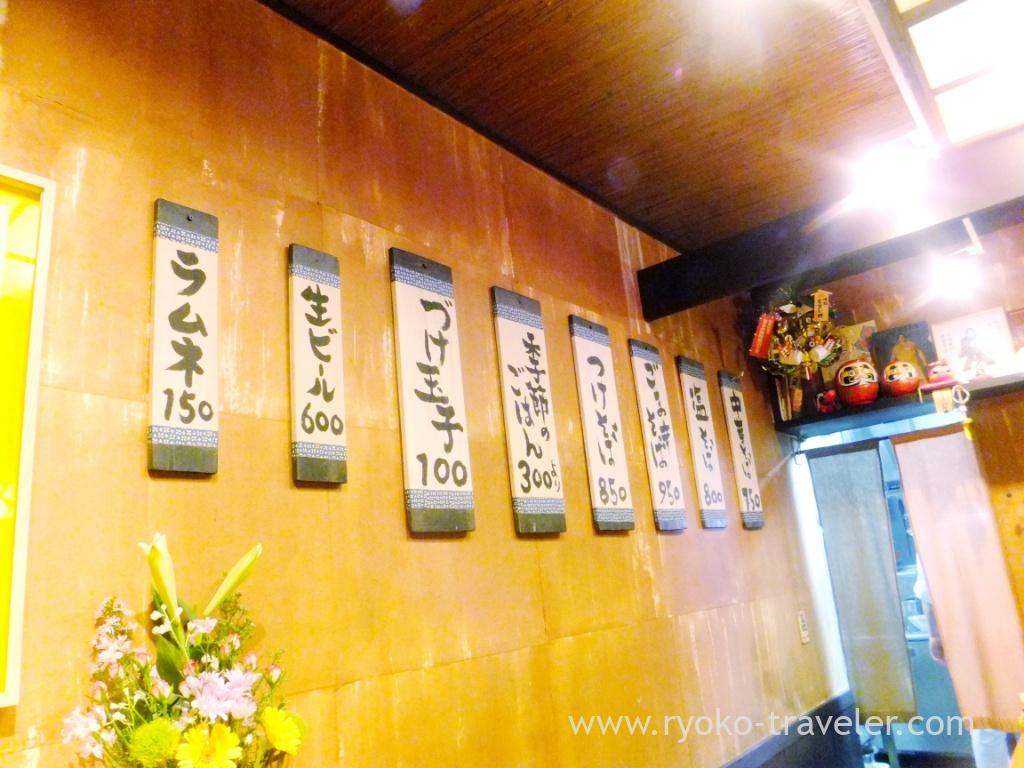 I ordered ramen and seasonal rice bowl.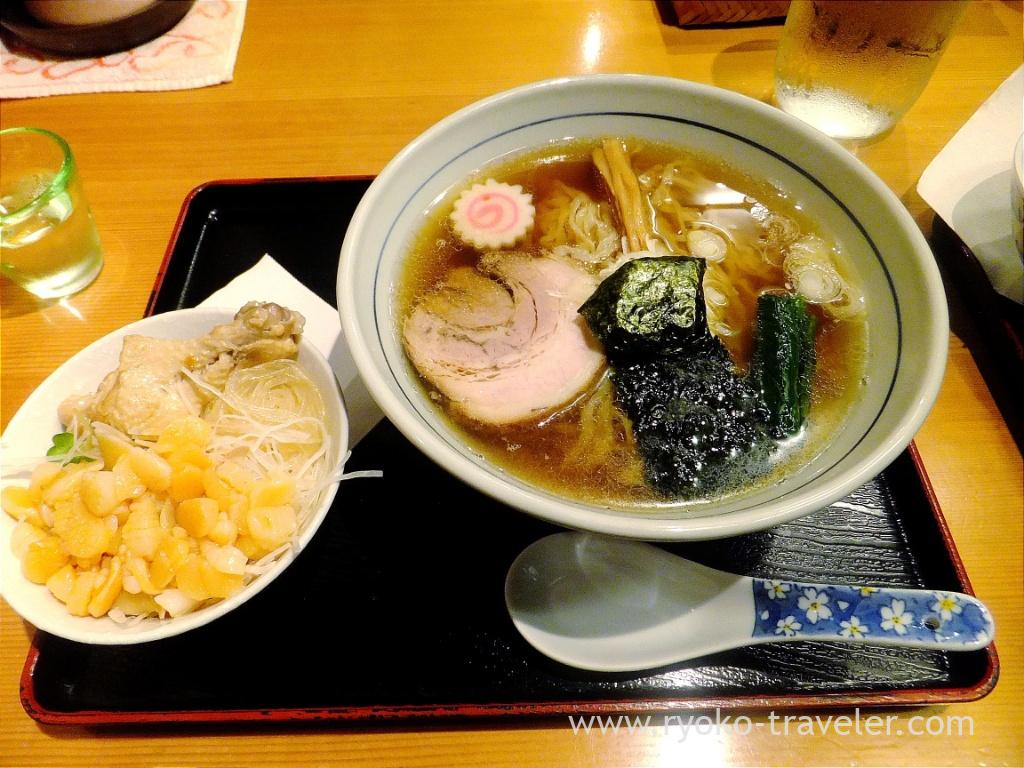 This is seasonal rice bowl. Arch shell ligaments sashimi, fried chicken wing stick and cellophane noodles was on snow crab takikomi gohan. Luxurious meal !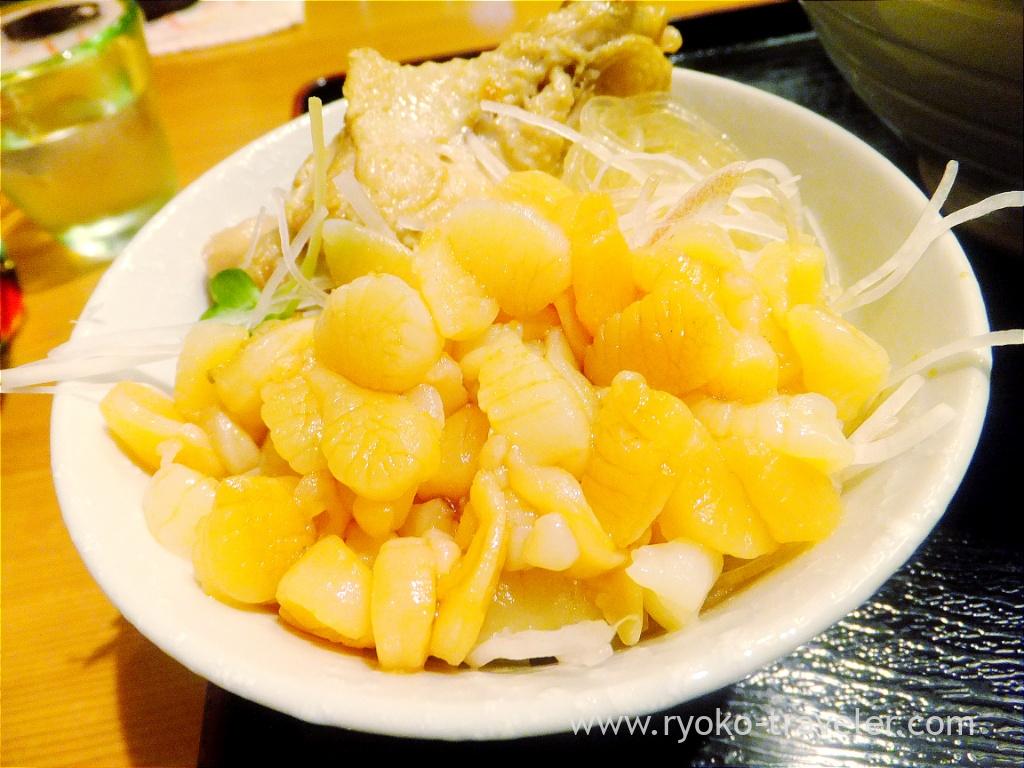 And it had chicken wing simmered with soy sauce and sugar.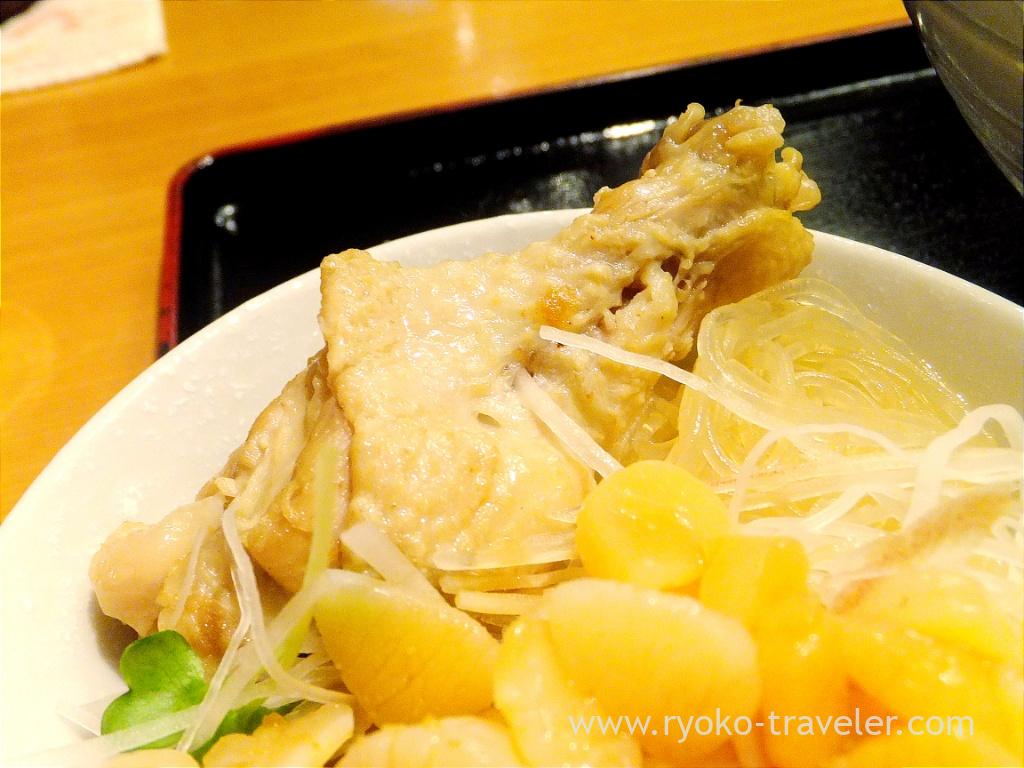 Ramen. This is classical shoyu ramen. It have soup stock having abundant extract of seafood.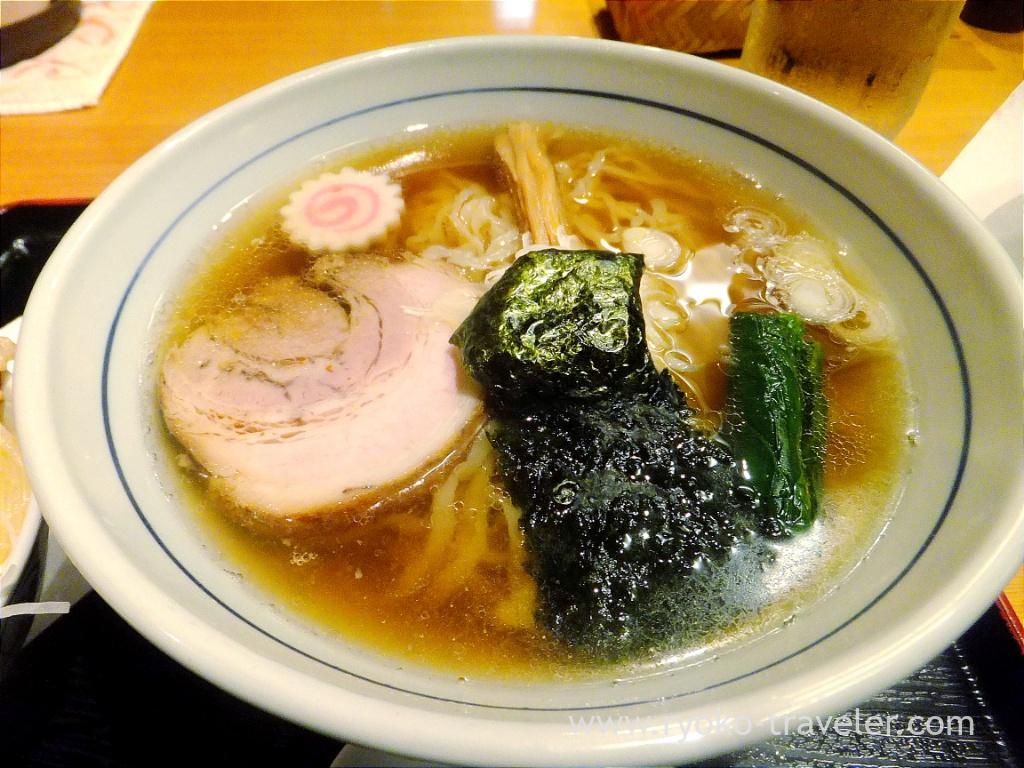 Homemade curly noodles. It was similar to kishimen. It had springy texture.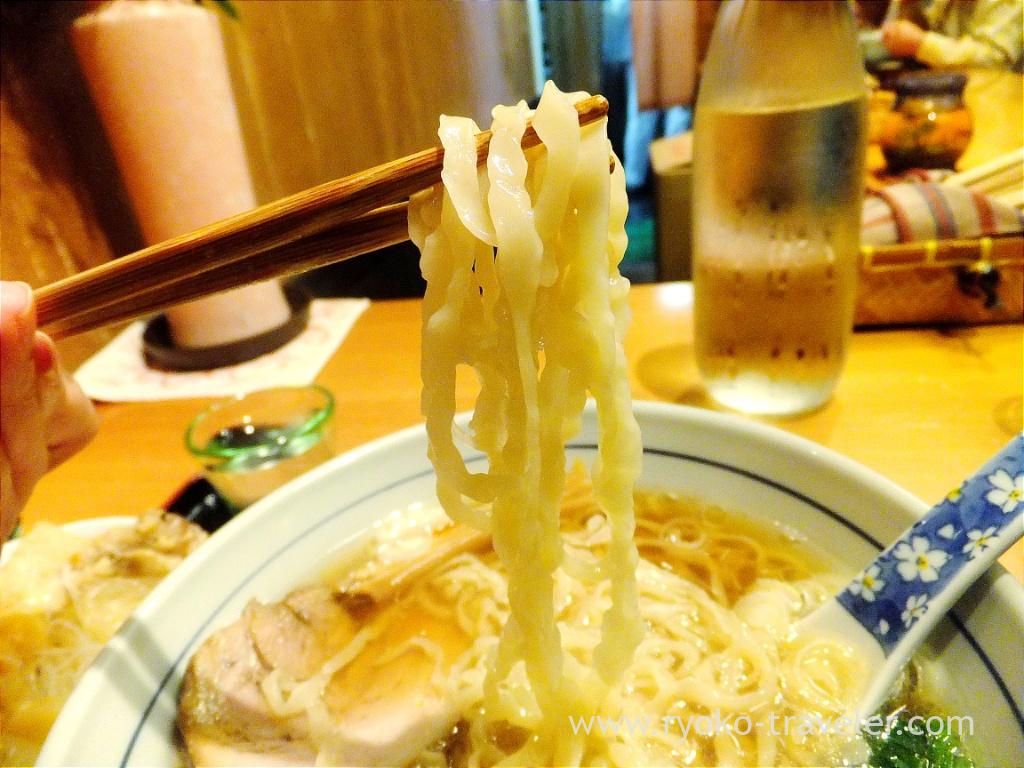 The chef cooked at Japanese cuisine restaurant before he have started Musashino. So, his dishes are tidy and sophisticated.
This is my friend's tsukesoba. Tsukesoba is tsukemen. The ingredients were well dished up on the bamboo basket with noodles. The soup was sour a bit. And this soup went with the springy noodles well.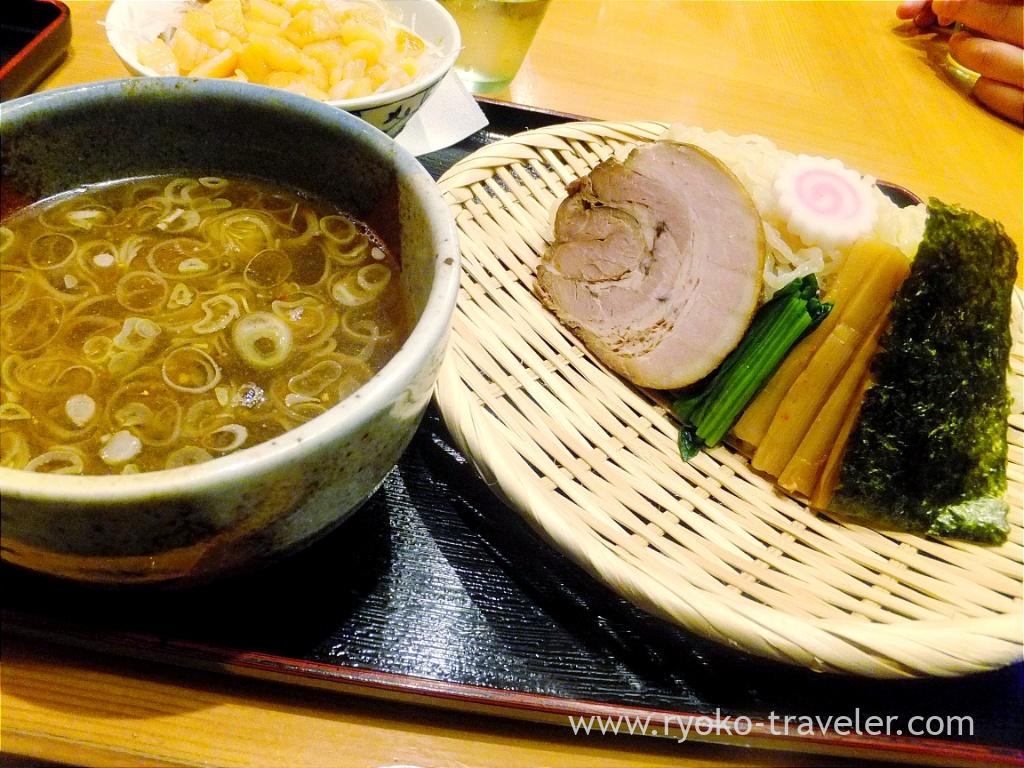 About

Name Ajidokoro Musashino (味処むさし野)
Open Dinner
Reservation Unavailable
Credit card Unavailable

Google Map