Zojoji temple, Tokyo Tower and cherry blossoms altogether !
I went to Zojoji temple to see cherry blossoms and mausoleum of Tokugawa family.
Lots of people there because of the best season to see cherry blossoms.
Tokyo tower and Zojyoji temple
The Cherry blossoms which were in all their glory !
The solemn worship hall and great Tokyo tower couldn't win the cherry blossoms at their best that day 🙂
I went to there for visiting "mausoleum of Tokugawa family to the public". But unfortunately, because of influence of huge earthquake, it was cancelled.
It is held some times in a year, so I'll go there again when the schedule of the event is decided.
Gosyuin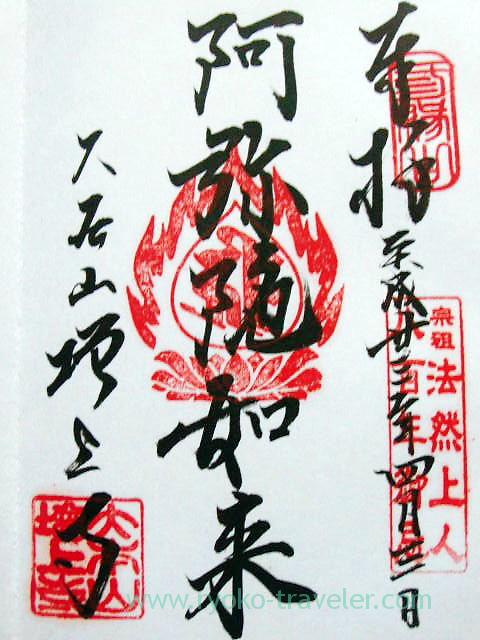 About Zojoji temple (増上寺)
Address / 4-7-35 Shiba-koen, Minato-ku, Tokyo
Station / Shiba park station (Tokyo metro)
Website / http://www.zojoji.or.jp/en/(in English)