Goodbye Zhangjiajie
Now is already 2016. But I have to post about trip in 2015 😛
So, it's about trip to Zangjiajie.
After we enjoyed Baofeng lake, our guide took us to the healthy products made from bamboo shop. T-shirts, towel, corsets, cleansers and so on… But everyone wasn't interested in the products at all.

Mysterious artificial lake - Baofeng lake After we had breakfast, we got out of the hotel and started our last sightseeing of Zhangjiajie. At first, we went to Baofeng lake (宝峯湖). Our bus took...
So, our guide took us to the restaurant for lunch soon.
Our guide explained that it is Tujia-style foods. More three dishes came one after another.But truthfully speaking, I can't find the difference between another Chinese foods that we had at this trip. What is Tujia-style ?
After that we had last tour in Zhangjiajie.
Zhangjiajie national forest park (張家界国立森林公園)
Are you already got tired of seeing same photos ? This is the last post about Zhangjiajie 🙂
There were less people than we visited there on 2nd day.


Lots of people were here and there in the park We started sightseeing after breakfast. At first, we went to Yangjiajie. I was really surprised that there were so many tourists packe...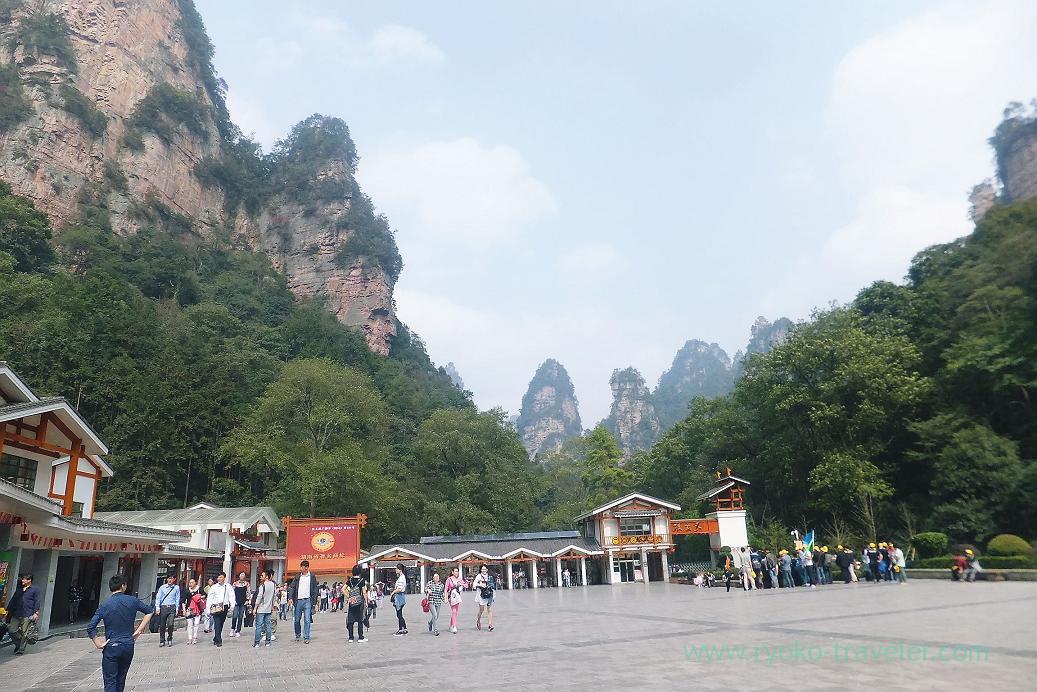 Gold whip stream (金鞭渓)
So scenic place. It is the world of landscape paintings.
They looks fun 🙂 But I don't want to join them 😛
The view was wonderful. The water and the air was clear.
I wanted to see the view more, but we had to leave Zhangjiajie and go to Feng Fuang.
This is the admission fingerprint authentication card for Wulingyuan world heritage.
I wanted to see such a view…