Mysterious artificial lake – Baofeng lake
After we had breakfast, we got out of the hotel and started our last sightseeing of Zhangjiajie.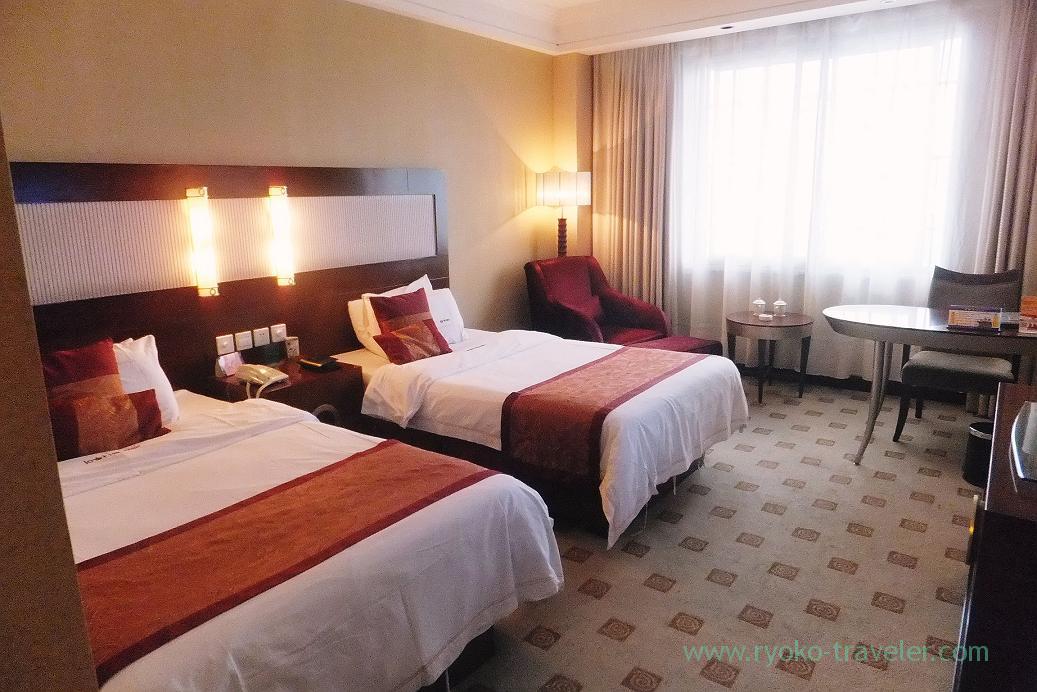 Zhangjiajie and feng huang : Emperor hotel (天子大酒店)

Our second day's hotel was Emperor hotel (天子大酒店). It was large hotel and there are many shops and restaurants around th...


At first, we went to Baofeng lake (宝峯湖).
Our bus took us to the gate of the park, and we walked to the lake.
This lake is artificial lake and located upper of the mountain (70m height !).
We went up long stairs.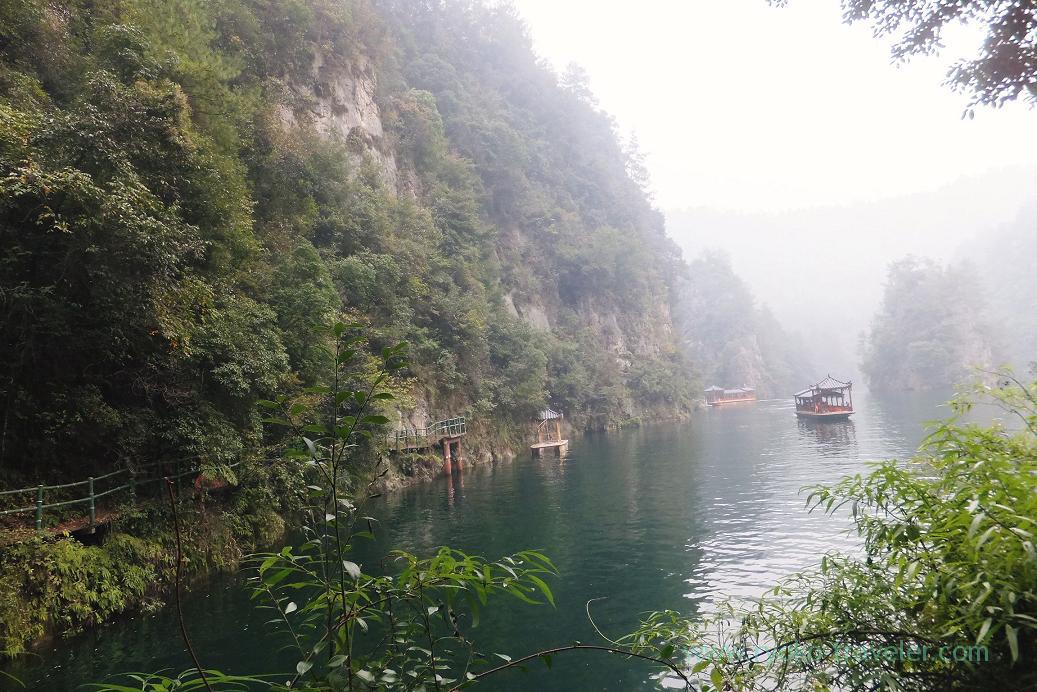 We got on the boat here. Unexpectedly there were not many people around the lake. It was very calm.
But before that, we had to wait some people in our group who didn't arrived yet.
So, we killed our time at the souvenir shop near the port in the interim.
There're lots of funny items ! Those are bags.
After everyone got to the port, we got on the boat.
There're two houses like this and there is a singer in the each house. If the tourists give them big hands, they appear and sing loudly.
There had mysterious atmosphere.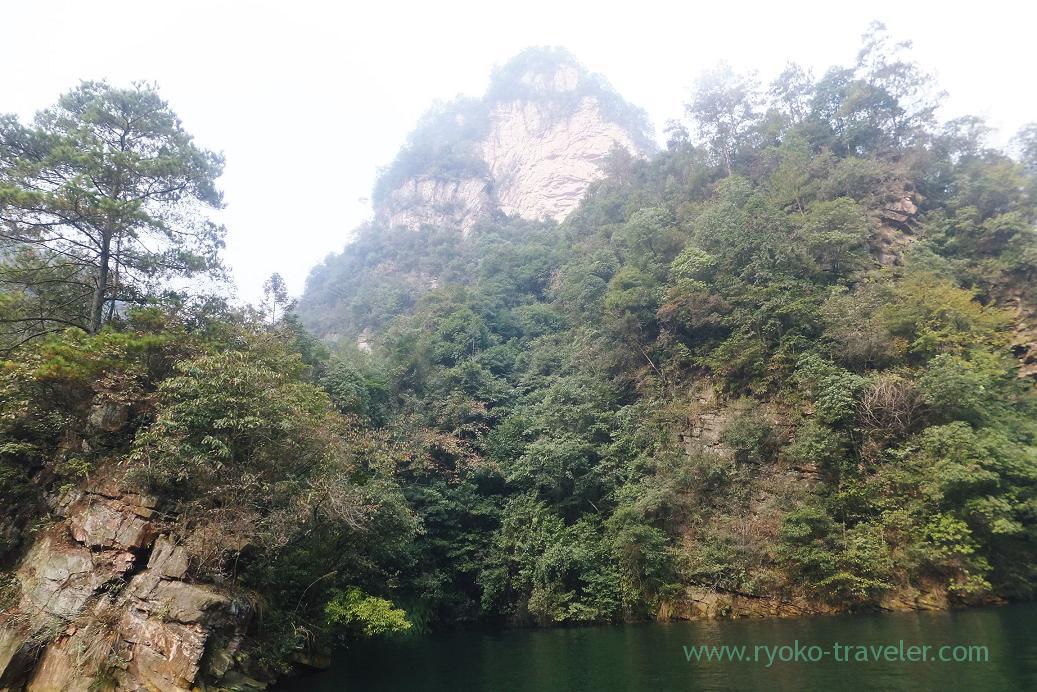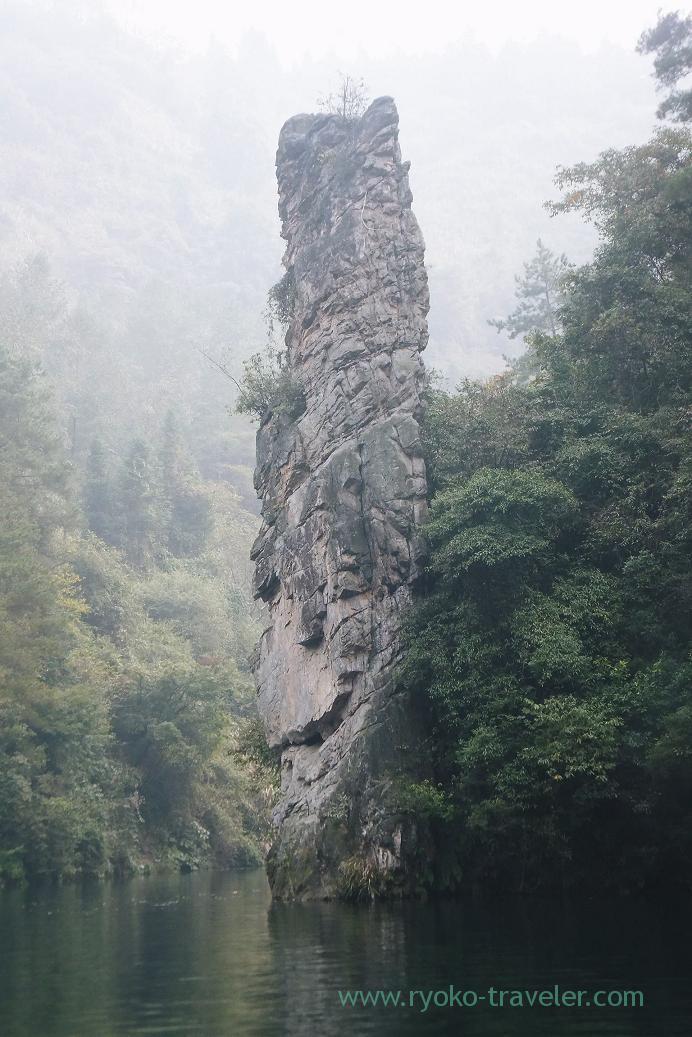 The guide said it is similar to head of fish. I agree 🙂
There's golf links.
After we arrived at the port that is differ from the poat where we rode on the boat, and we went downstairs to our bus.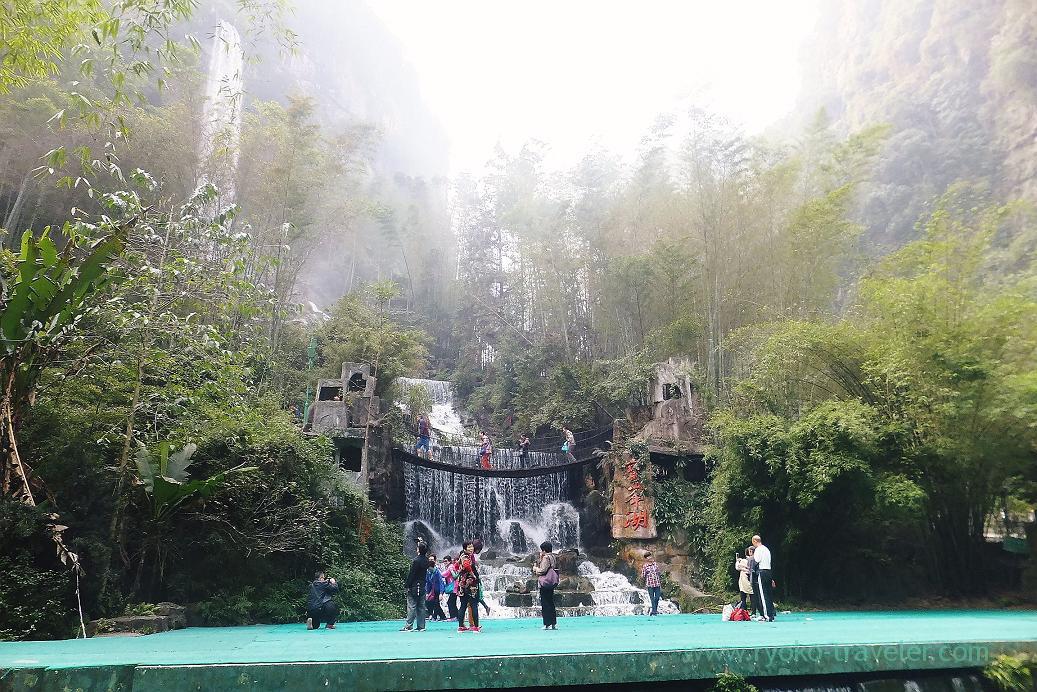 Then our bus took us to our lunch spot. We were very hungry because we walked a lot.