View from the cable car is overwhelming and scary..
From Yangajiajie, we took a cable car for Yuangjiajie.
http://www.ryoko-traveler.com/zangjiajie-and…g-huang-2015-3/
There're buses between view points and no buses at the scenic places.
We who don't understand Chinese language cannot know where those buses go at all. I followed my guide at all time.
But I lost my sight of my guide at three times at that trip 🙁
I thought the game is up for me when I lost sight of my guide at the top of Yuanjiajie.
Cable car. This cable car took us to Yuanjiajie quickly.
Yes, it is too fast.
I hadn't taken such a rapid cable car ! And also there was strong cross wind. Terrible !
At first, I had no idea what to do because of strong anxious. But I managed to take the photos and see the overwhelming views.
Such a great view vanished my fright for a moment.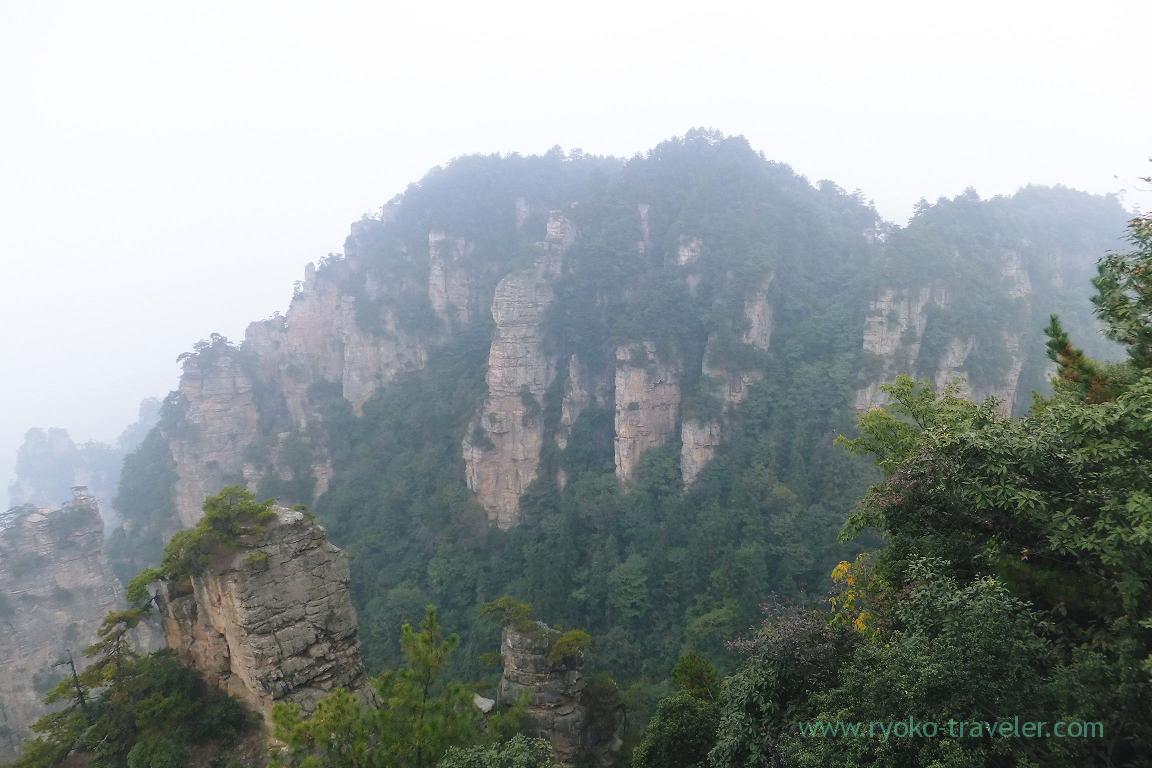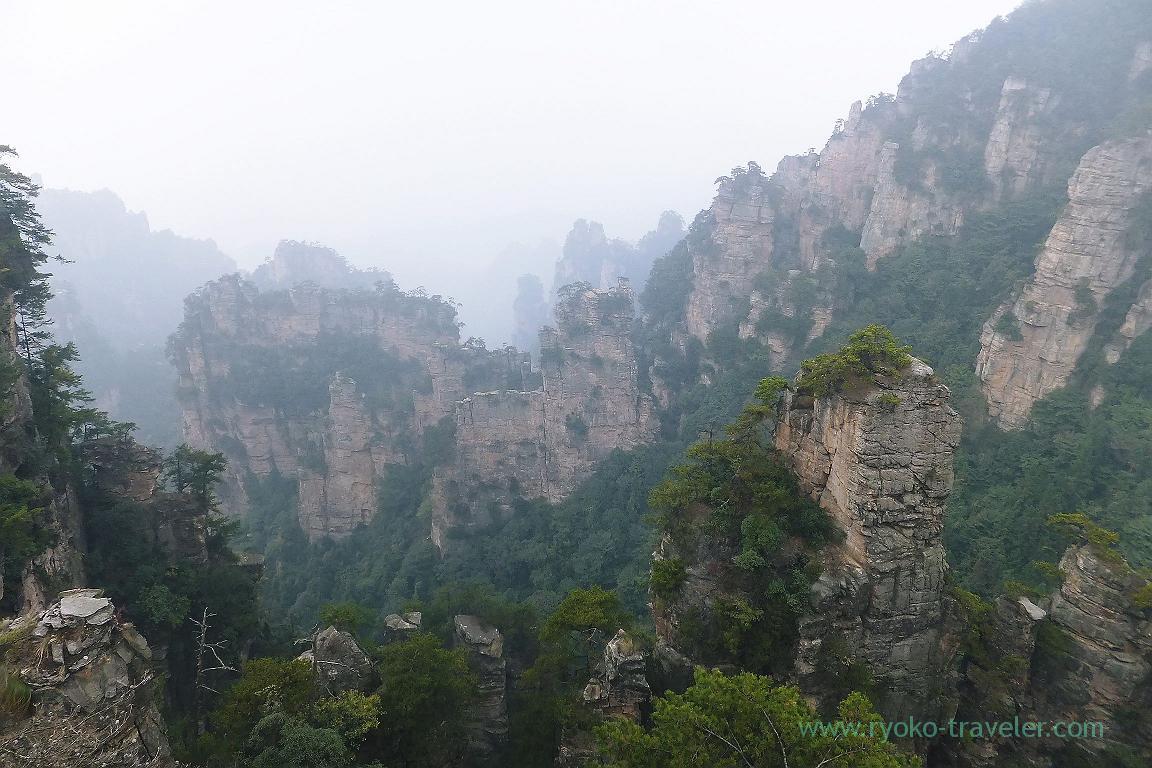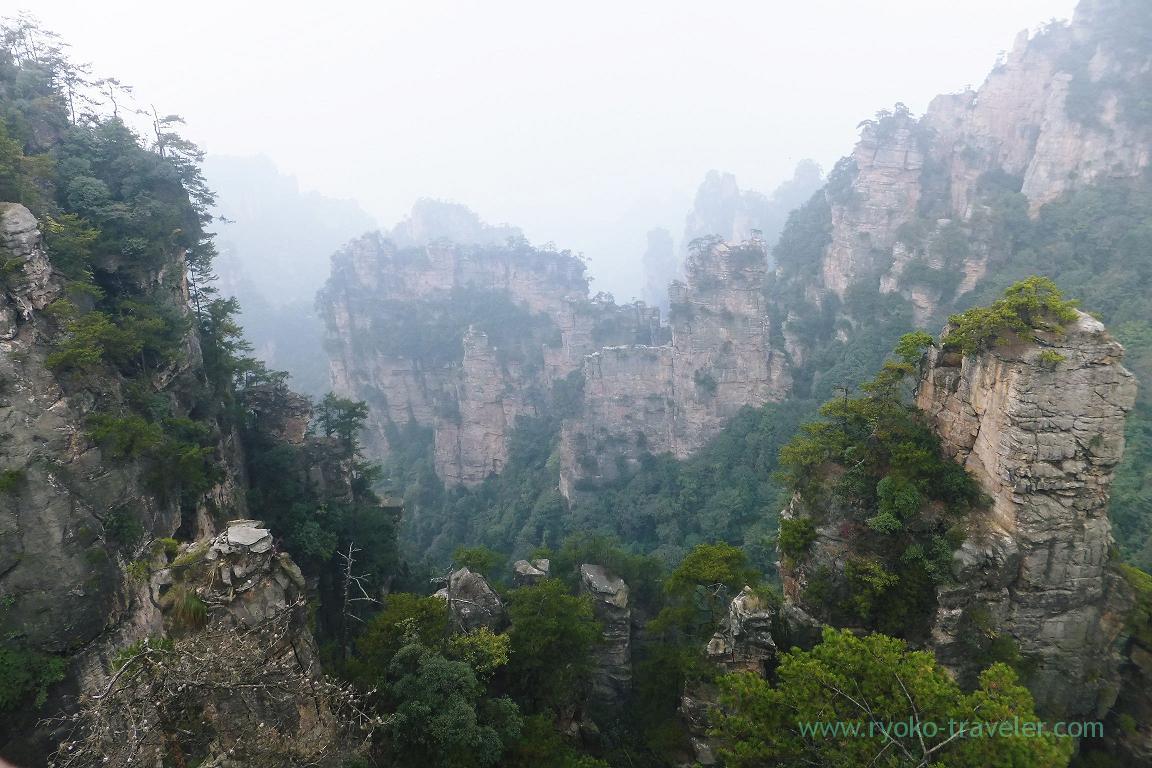 After we got to Yuanjiajie, first of all, we had lunch. On the second floor of the building. Ah, the ground floor is for buffet.
Well, I said just now that I lost sight of my guide at several times at this trip.
First was at that time. I mistook the group. I found myself with quite different Chinese family 🙁
There were many kinds of foods on the table every time at this trip !
Every thing was tasty !
After that we went up 🙂