Unexpectedly Zangajiajie is a big city !
Our first hotel of this trip was 30 minutes bus from Zhangjiajie airport. We got to there over 9 p.m.
It was very large and clean hotel. This hotel have main building and annex. and we stayed in annex.
Yichen International hotel (逸臣国際大酒店)
There's ottoman chair in my room.
Every hotels that I stayed at this trip have ottoman chair in the room.
Chinese like it ?
I liked it because it was easy to use body cream 🙂
My guide said to us that the annex is faced with the river and the scenic is beauty. But to our great disappointed, the window was dirty… 🙁
The scenic was yellowish…
There's free wifi in the room.
Well, I couldn't see SNS 🙁
There's no refregirator in my room, so I bought a bottled water each time. 1 Yan (About 30 JPN= 0.3 USD). Inexpensive.
I thought Zhangjiajie is unexplored area and also thought there's only mountains. But I was very surprised.
The center of the town is fully packed with hotels, shops and restaurants. At night,every shops' signboard have coloful lights. It is a big city !
But the city is faced with large river and originally, it was wild area, maybe before Wulingyuan was awarded world heritage.
Many frights connect Shanghai and Zhangjiajie in a day.
The next day of the morning, we had buffet-style breakfast in the main building.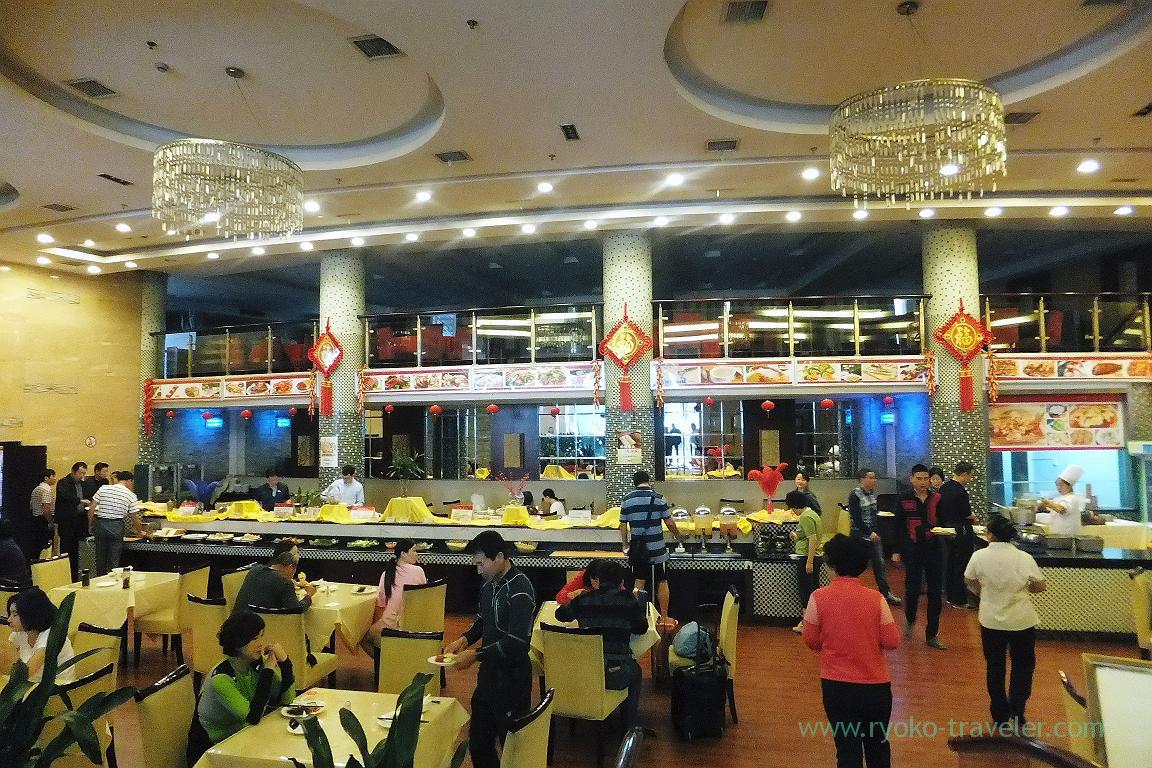 This preserved egg prridge was delicious. And condiments were good and I put them too much 😛
I thought I like Chinese foods best in my all trips to abroad (except my anxious about sanitation). Well, it's natural thing. Japanese foods is partly composed of foods in the continents.
I walked along the river after breakfast.
After that we gathered the front and started sightseeing by bus !
About Yichen International hotel (逸臣国際大酒店)
Address / No.188-186,Binhe Road, Yongding, Zhangjiajie, China
Reservation /
agoda.com, Booking.com,
Expedia