Our sightseeing in China has finished !
After we enjoyed sightseeing of Feng Fuant, we went toward Zangjiajie international airport for going back to Japan via Shanghai International airport.
http://www.ryoko-traveler.com/zangjiajie-and-feng-huang-2015-12/
We dropped in at Miao Village on the way to the airport.
Miao village is small village between the hills.
Because there are no man except old men in the village in the daytime, getting into their living spaces is prohibited. We can walk on the public road only. But it is hard to find the difference between public road and private space. Though our guide led us to the "public road", she was sometimes pointed out by inhabitants.
They have electricity. But those flabby electric wires seems dangerous…
They have vast field and farm animals for self-sufficient in food.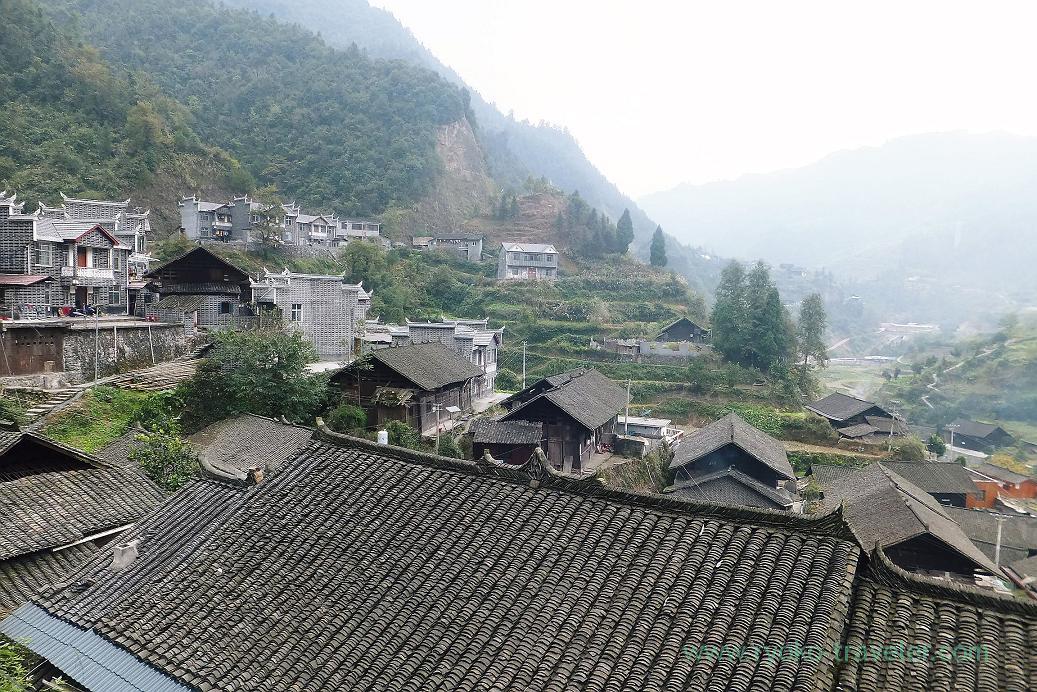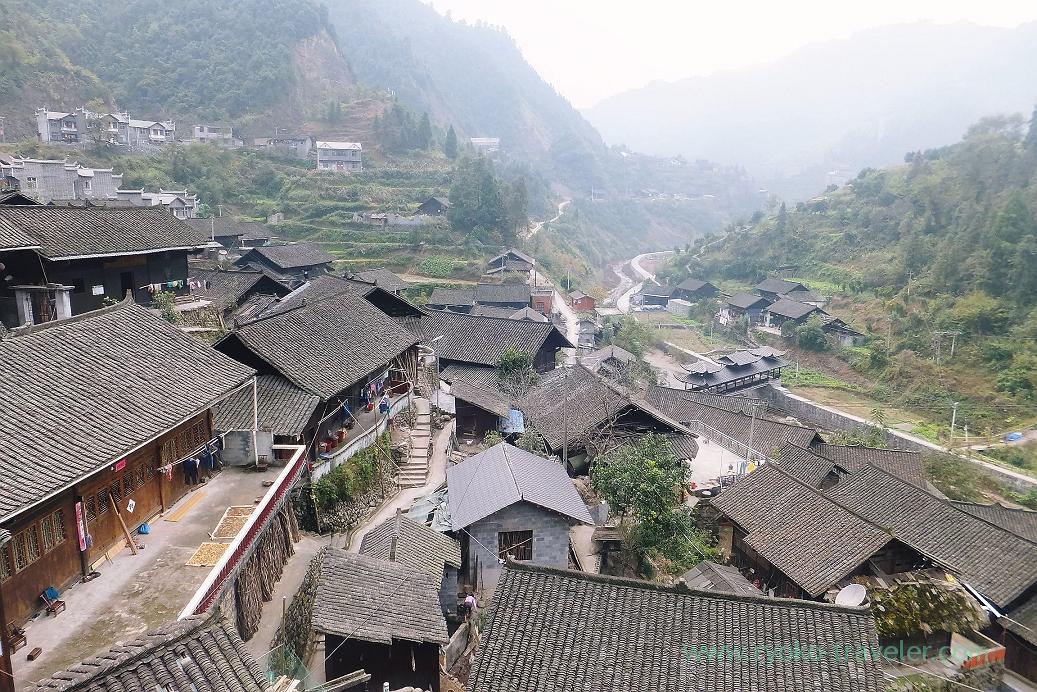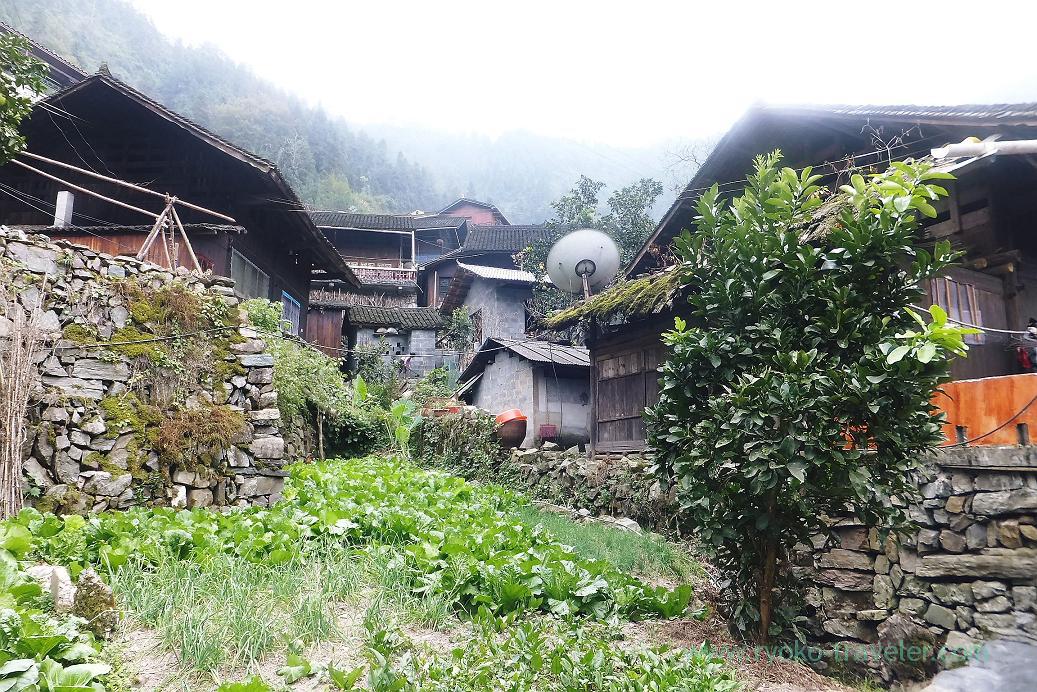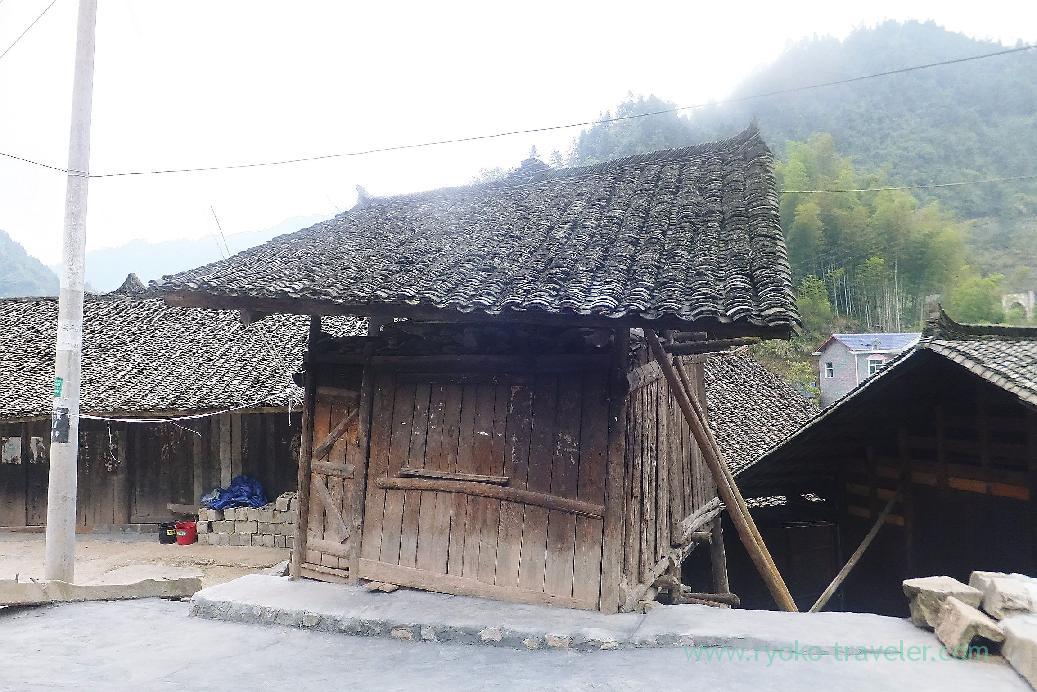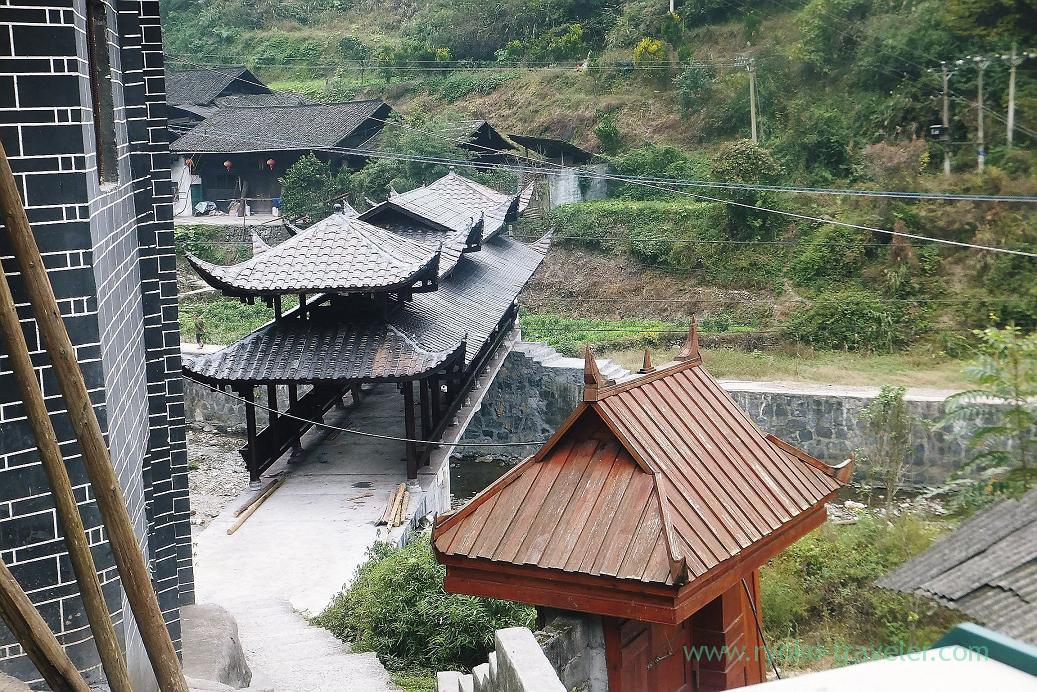 After that, we got to Jangjiajie and killed time at sand picture museum.
Zhangjiajie Junsheng Painting Institute (张家界军声画院)
The view of Wulingyuan. Great…
It's not normal sand picture. This door can be open.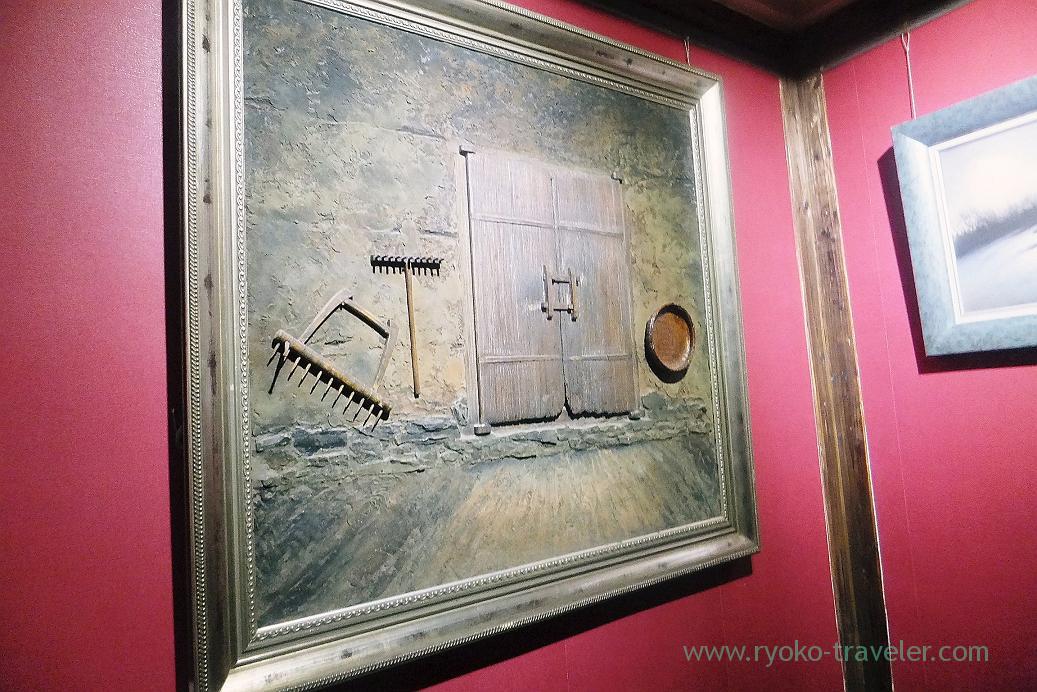 Our last dinner at China was bamboo tree dishes.
Though we were suffering from traffic jam on our way to the airport, we managed to catch up with our scheduled time !