Viewing Peaceful town from the boat
After we enjoyed views of Feng Fuang on the ground, we went down near Tuo river for seeing the view from the river.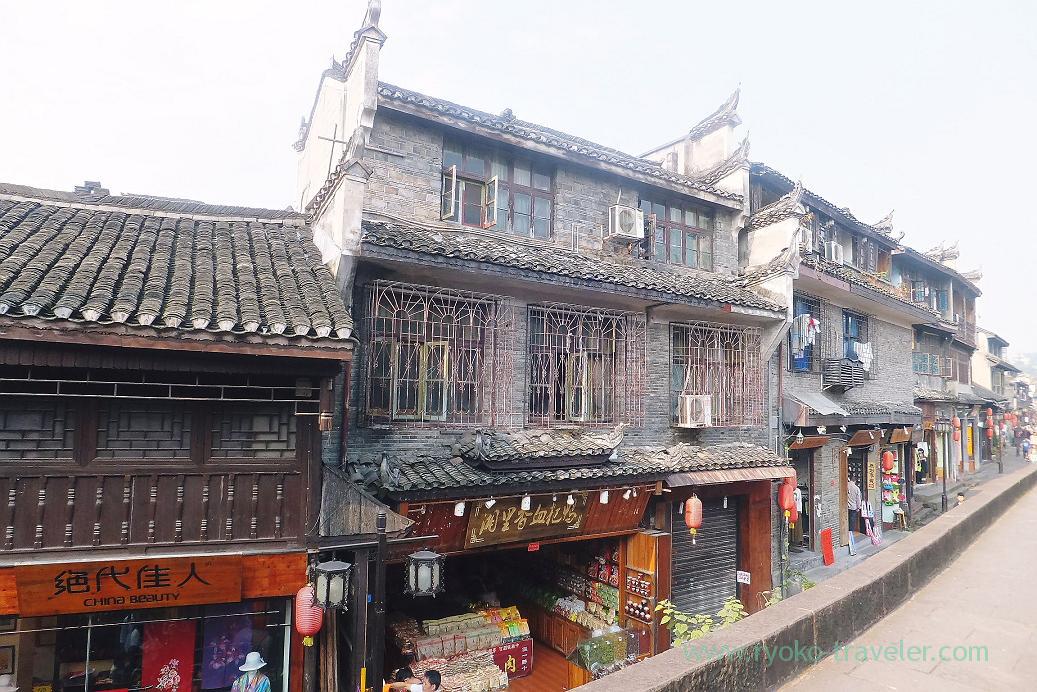 Zhangjiajie and feng huang : Walking around Feng Fuang

I agree Feng Fuang is beautiful city in China. Our last day of the tour was sightseeing in Feng Fuang old castle. We c...


There're some "Tuo River" in China. This is one of "Tuo river".
The river is peaceful.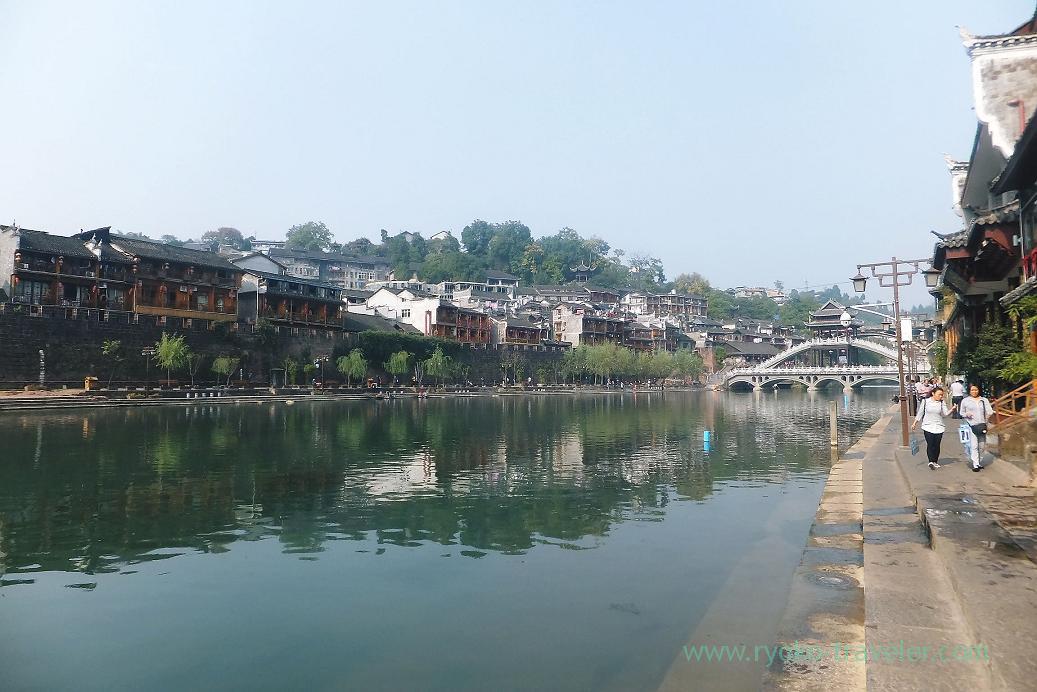 There's stone bridge and wooden bridge for going over the river.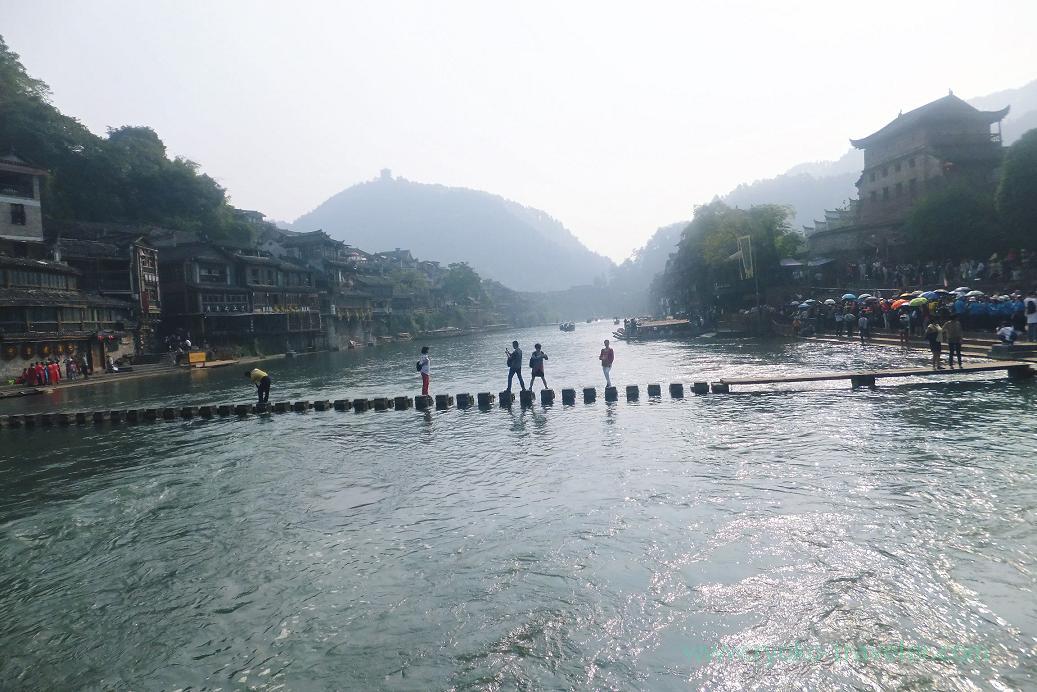 Well, We got on the boat ! The boat tour takes about 30 minutes.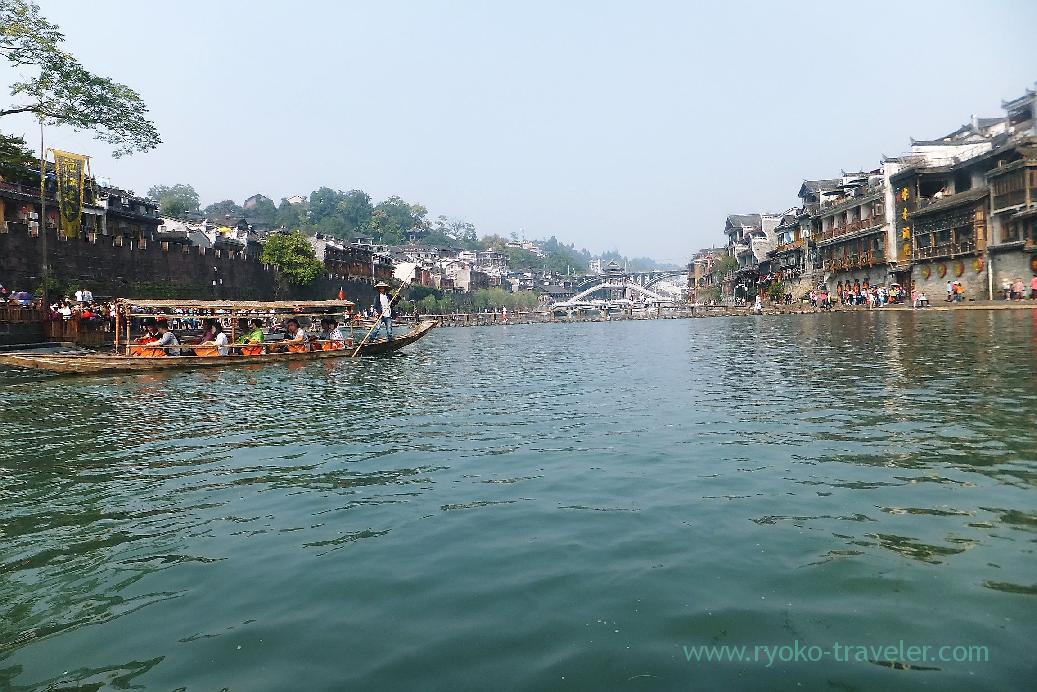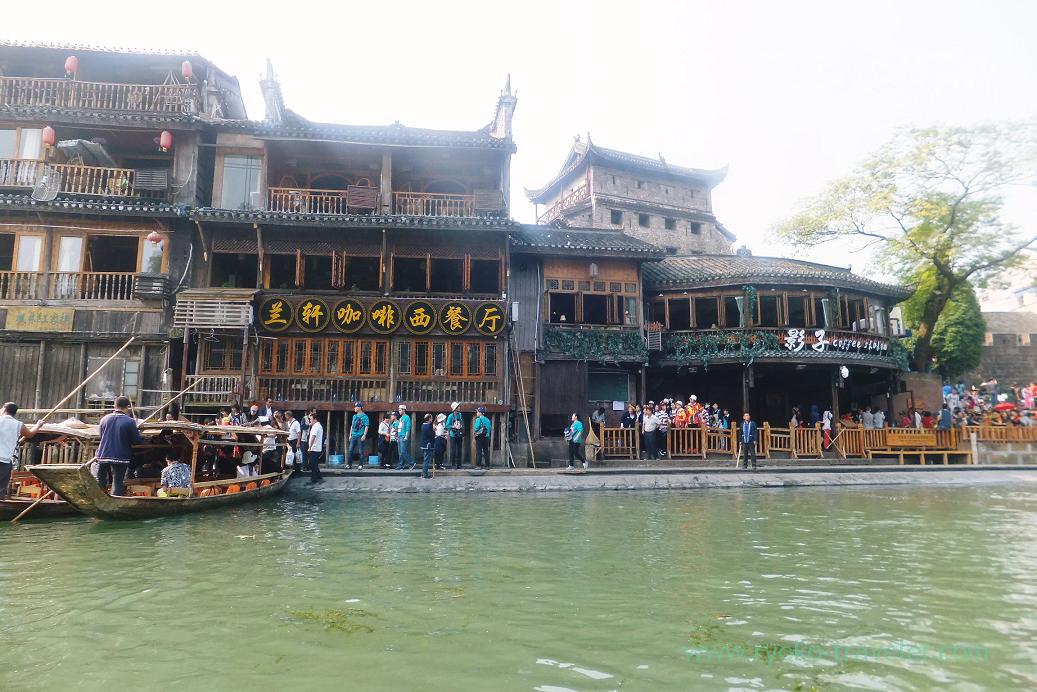 Peoper use this water as domestic water 🙂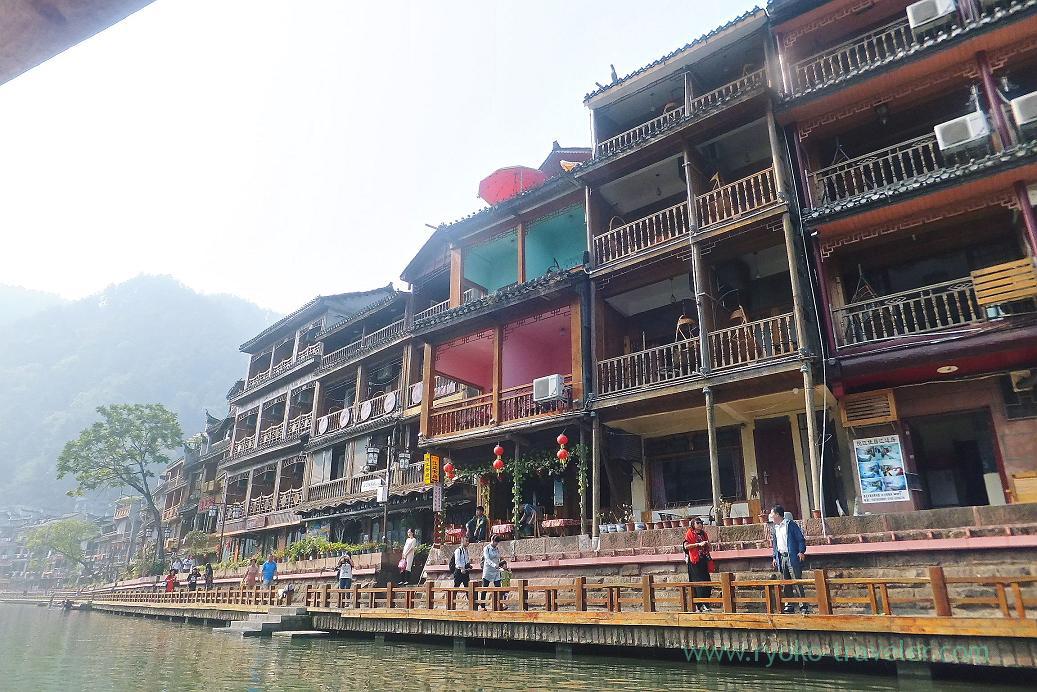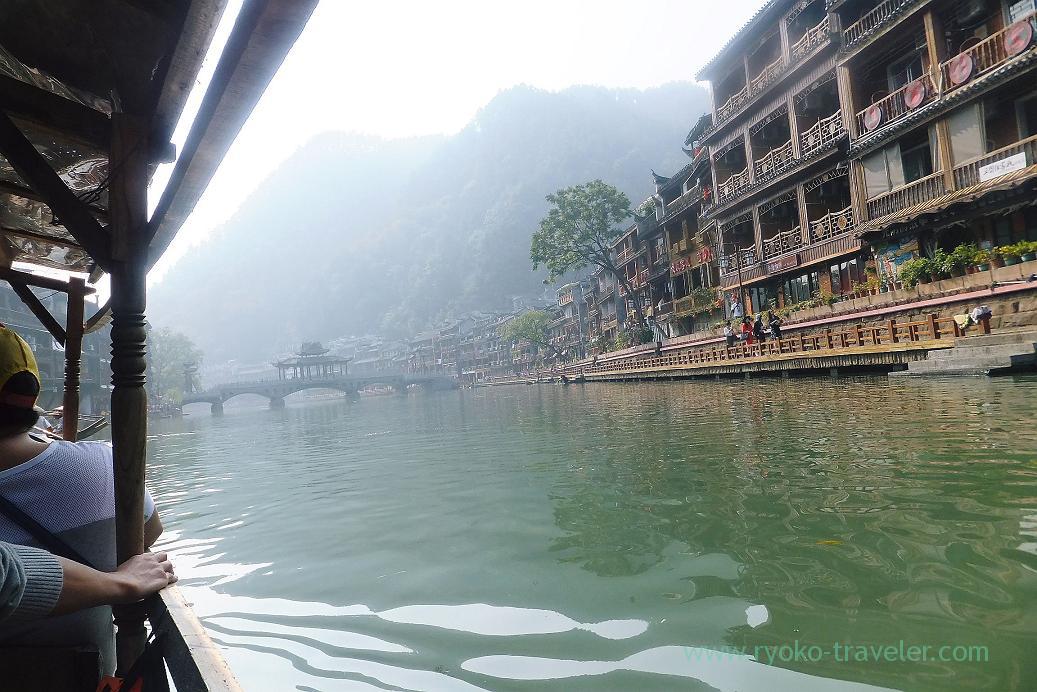 Wanming Pagoda (萬名塔)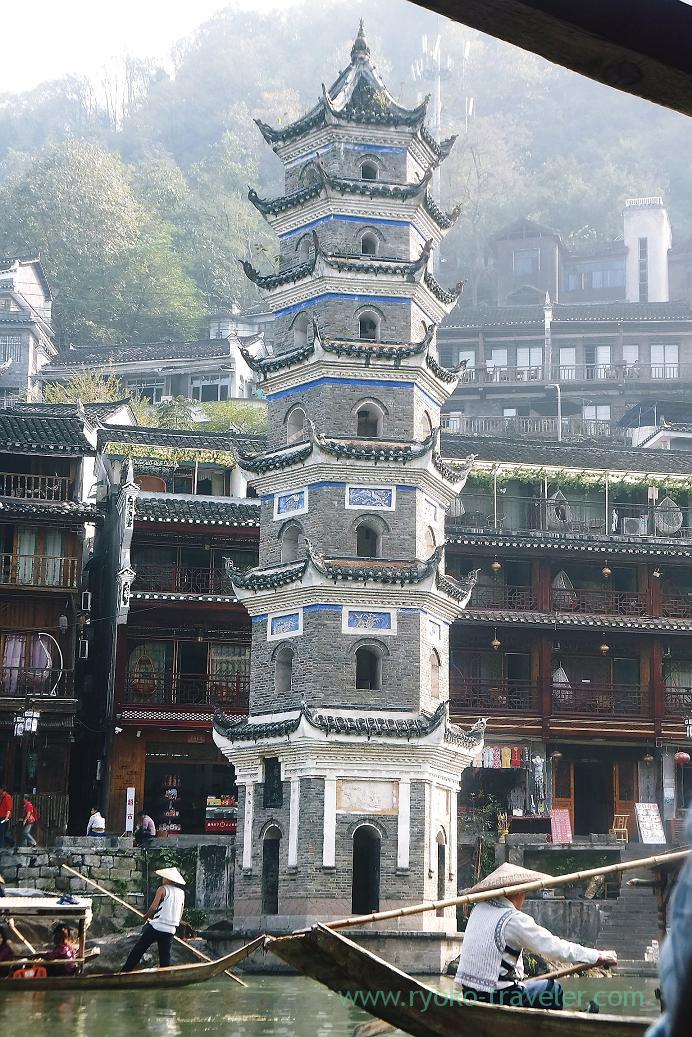 After we got off the boat, we walked around and went to the restaurant for lunch.
Tianhou Temple (天后宮)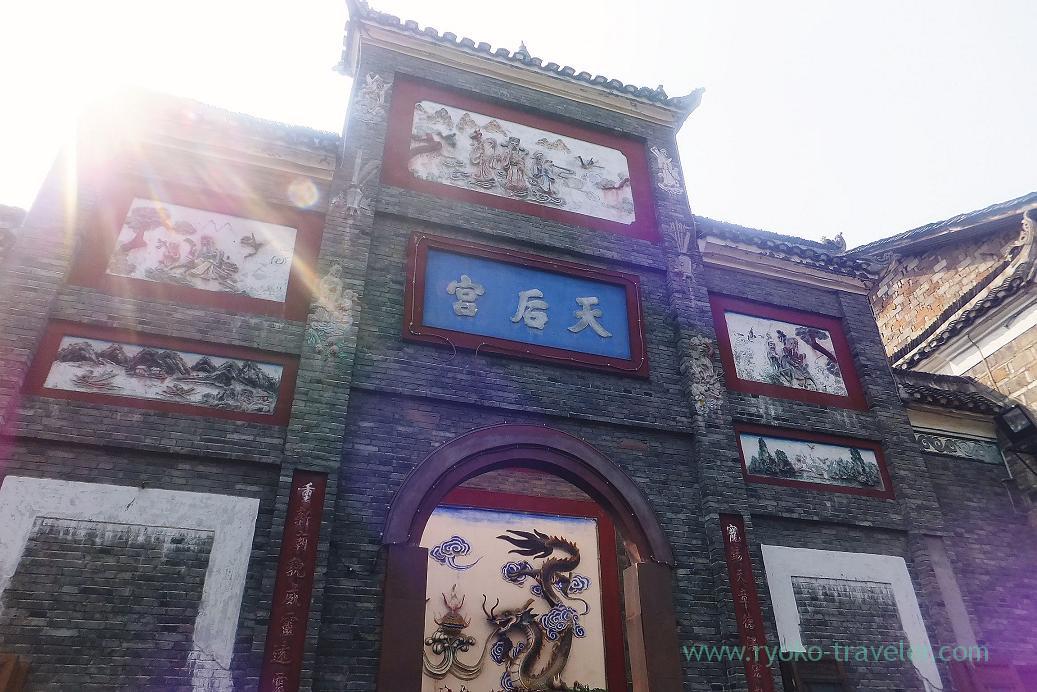 Hongqiao (虹橋)
We had lunch at Phoenix Zhengfu Hotel (政府賓館).
Many dishes were put on our table all the same 🙂