Kanda Plum blossom festival was one of the plum blossoms festival that I had wanted to been for a long time.
Fortunately, when I got to there, it was in full bloom.
It is one of the shrine included in "Round in Tokyo 10 shrine" and went to there for getting gosyuin.

I couldn't see wintersweet this season.
Also the blossoms of wintersweet tree in the garden of Kanda Myojin shrine already fell 🙁
Kanda Myojin shrine and Yushima Tenmangu shrine have as much as 300 plum trees (many of them have white plum blossoms) and those are bloom in February.
Plum blossom festival is held around the season. (The festival is scheduled in advance, so sometime almost all flowers fall when the festival starts.
But this year, as you see my photos, they could get their timing right with blossoms !
Here
There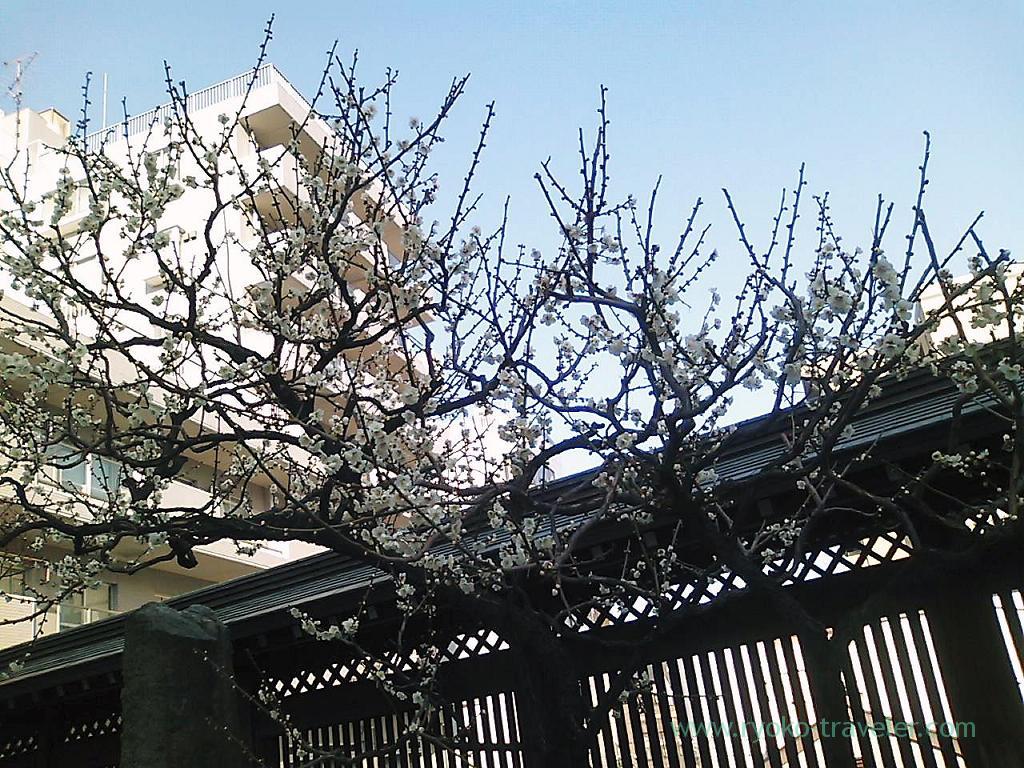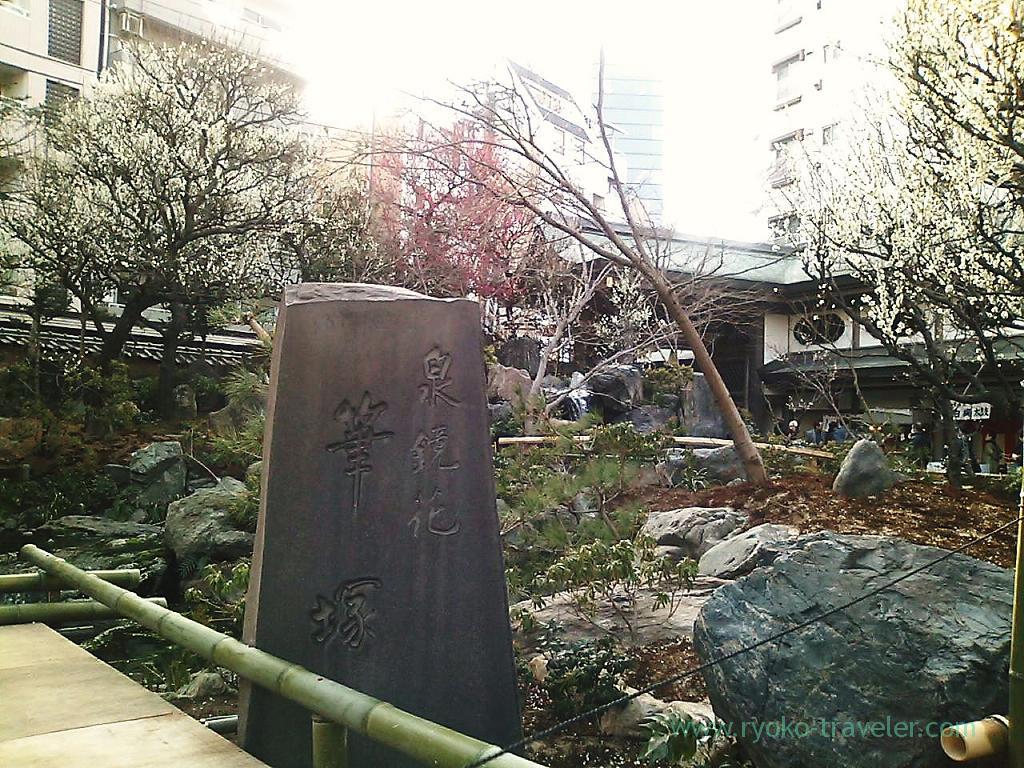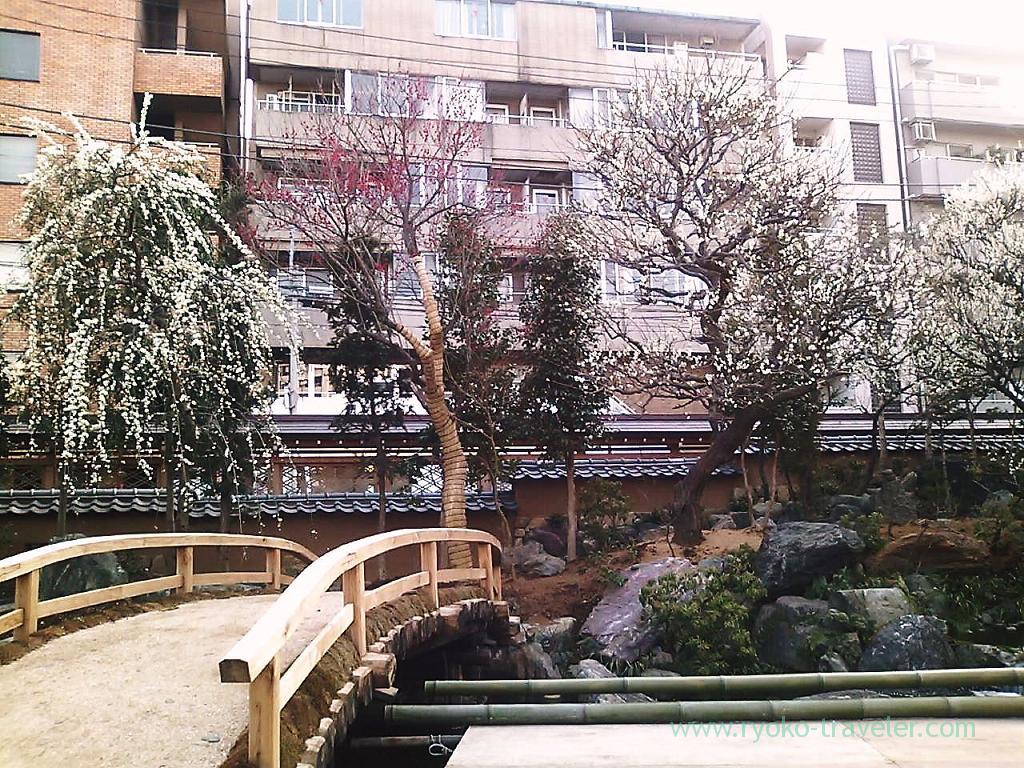 The blossom most attracted me was …
Pink weeping plum blossoms !
Stately worship hall are behind pink brilliant flowers.
I had much time to enjoy the festival (I had to go to some more shrines included in "Round in Tokyo 10 shrine"),
but I enjoyed the beautiful flowers to the full 🙂
Goshuin that I got at Kanda myojin shrine (also called as Kanda Jinja shrine).
About Yushima Tenmangu shrine (湯島天満宮)
Address / 3-30-1, Yushima, Bunkyo-ku, Tokyo
Station / Yushima station (Tokyo metro)
Open / 6:00 – 20:30
Closed / no scheduled
Website / http://www.yushimatenjin.or.jp/pc/eng-page/english.htm(in English)
About Kanda Jinja shrine (神田神社)
Address / 2-16-2, Gaikanda, Chiyoda-ku, Tokyo
Station / Kanda station (JR)
Closed / no scheduled
Website / http://www.kandamyoujin.or.jp/(in Japanese only)