Cozy cafe like hut.
There's a cafe that I had wante to visit for a long time.
Here Yawata + Coffee
It was already late evening, and warm light was leaking from the window.
Because we didn't feel hungry, we just had coffee and cake. We shared this one cake.
Pound cake with sweet potato, black sesame and soy milk.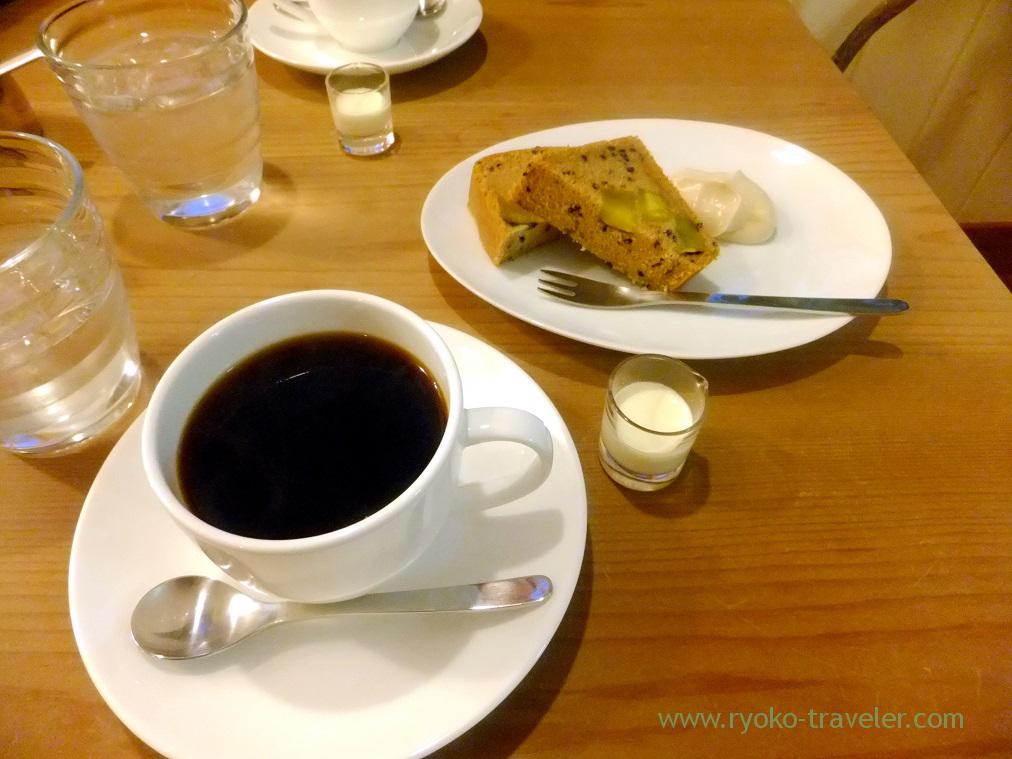 I want to visit there again for lunch 🙂
It was cozy cafe and we felt very comfortable. We felt as if we had been in a hut 🙂
About Yawata + Coffee (ヤワタ+コーヒー)
Address / 3-7-10-101 Minami Yawata, Ichikawa-shi, Chiba
Station / Motoyawata station (JR)
Open / 11:00 – 19:30
Closed / Wednesdays (and sometime irregular holidays)