Beautiful shrine and cherry blosssoms !
I had heard that cherry blossoms were in full bloom at Yasukuni Jinja shrine.
So I went to there to see cherry blossom.
On reaching at Ichigaya subway station and going up the stairs,,,
Cherry blossoms !!! 😀
These are many trees closely at both sides of this street.
You can have a good time with cherry blossoms only walking this street.
With from five to ten minutes walk, I reached to Yasukuni Jinja shrine. I have been to there since my high school days.
That notice says there are 600 cherry trees. 😀
600….. 😀
Excellent ! 😀
Worship Hall. Cool appearance 😀
Though I couldn't take a photo clearly,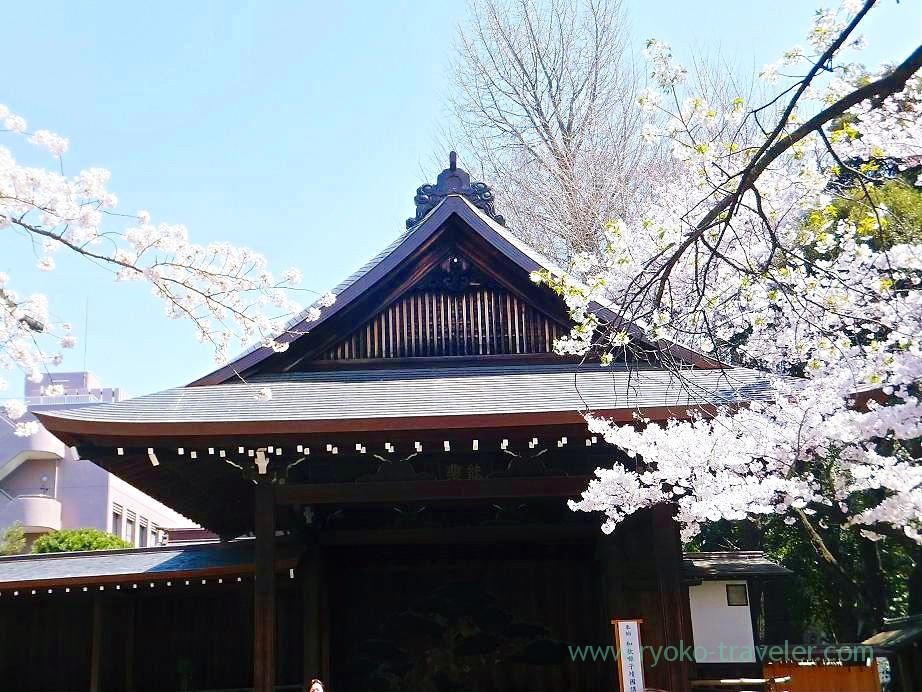 There is a painting of a large pine tree. This is a stage.
Something was going to be held on the stage.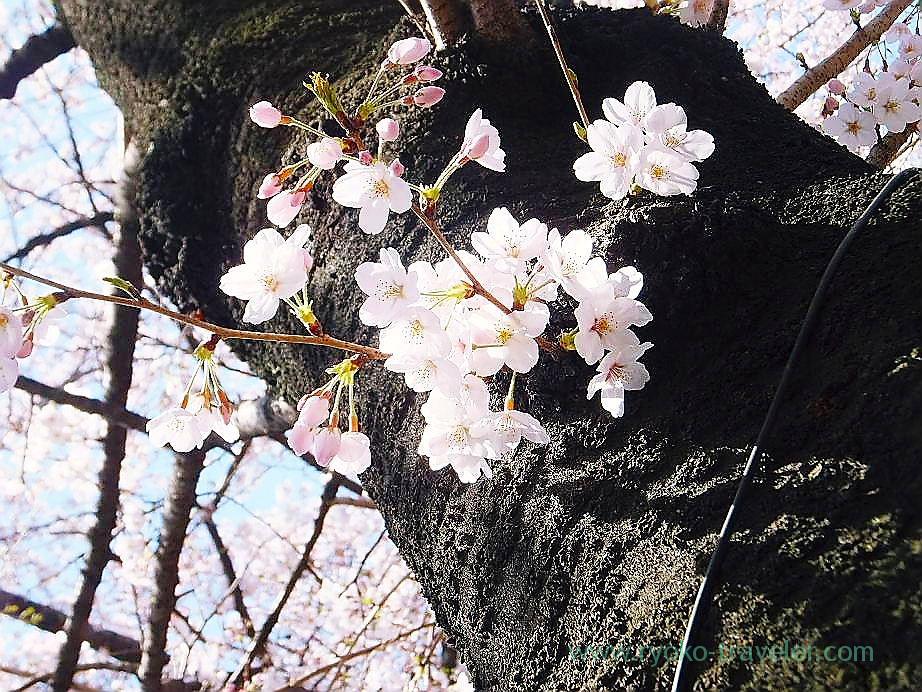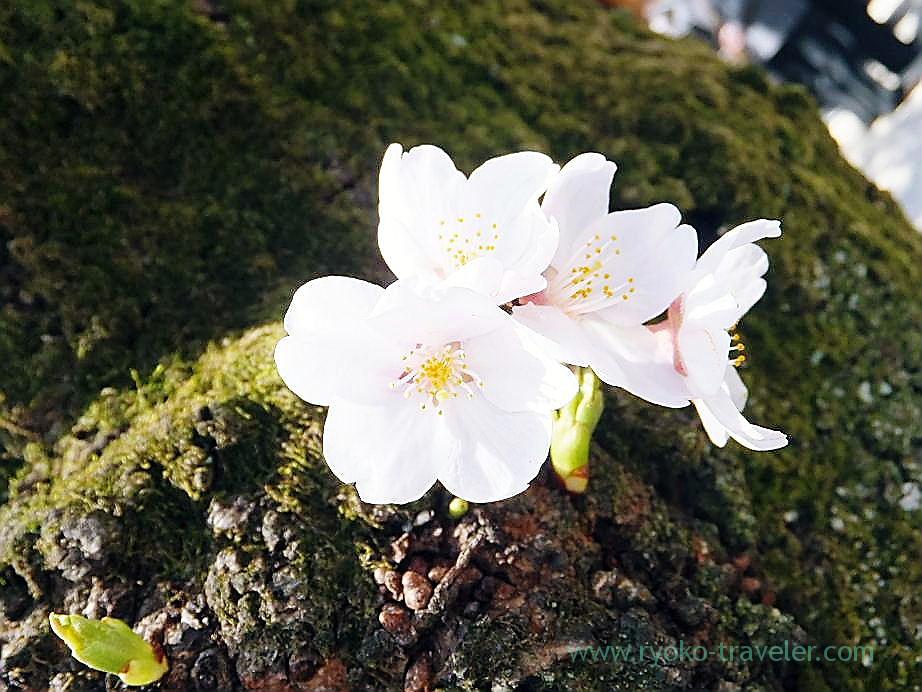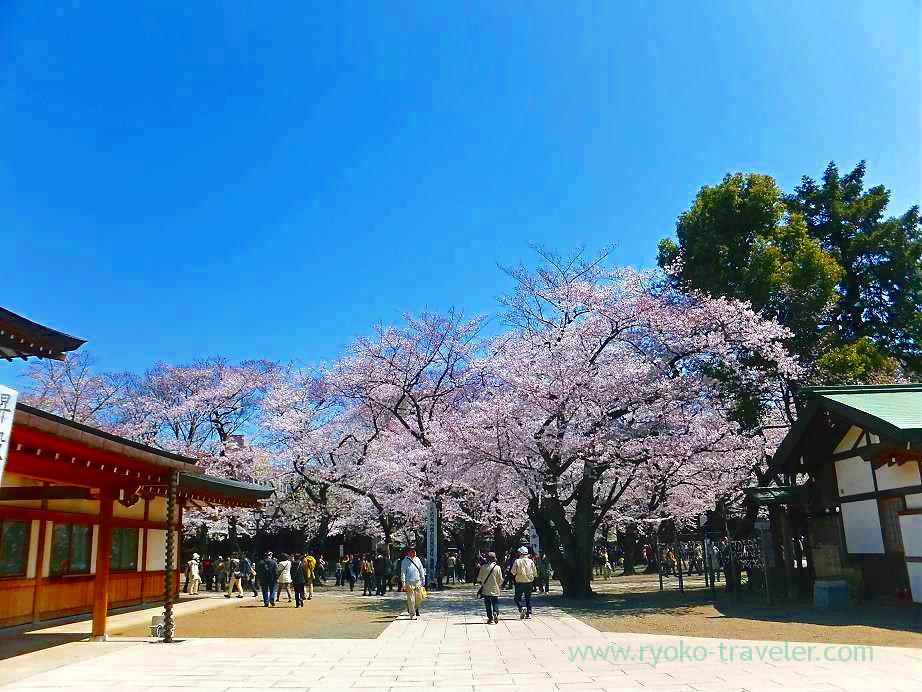 Temizuya (Chozuya) 手水舎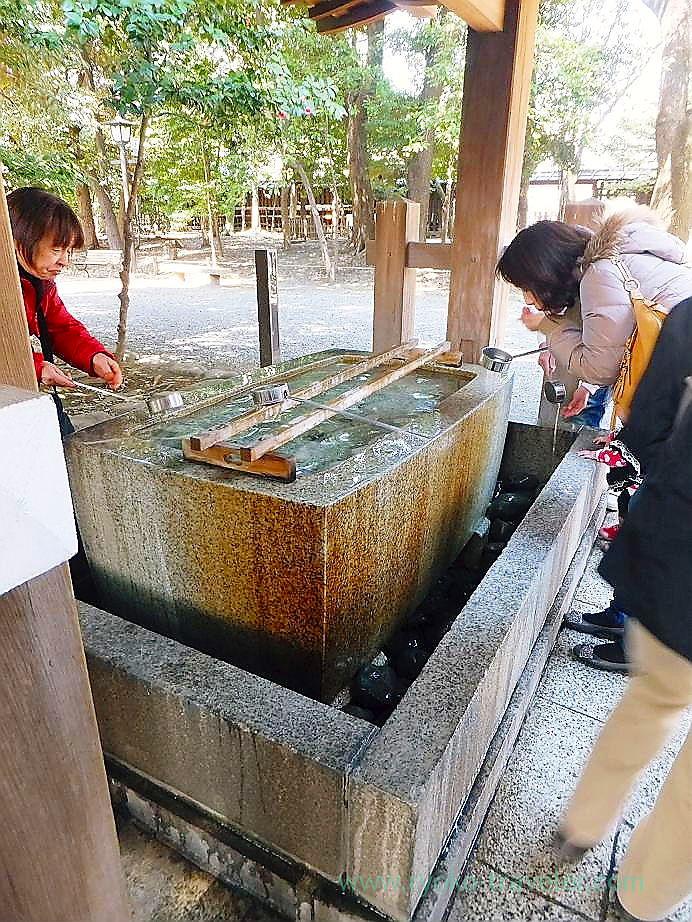 There are two small shrines in the depth of the site.
Gengu (元宮)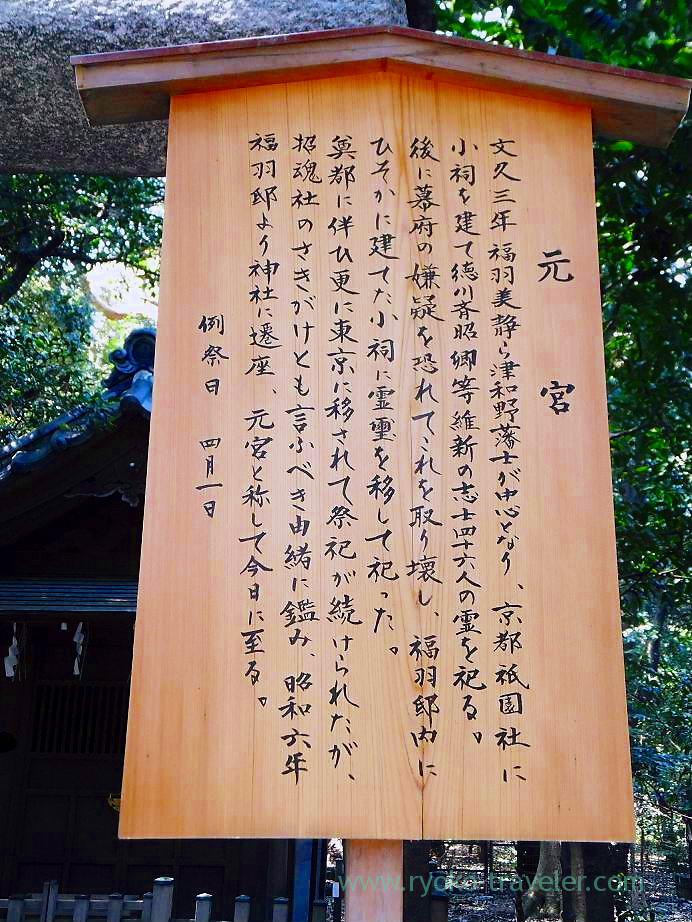 Chinreisha (鎮霊社)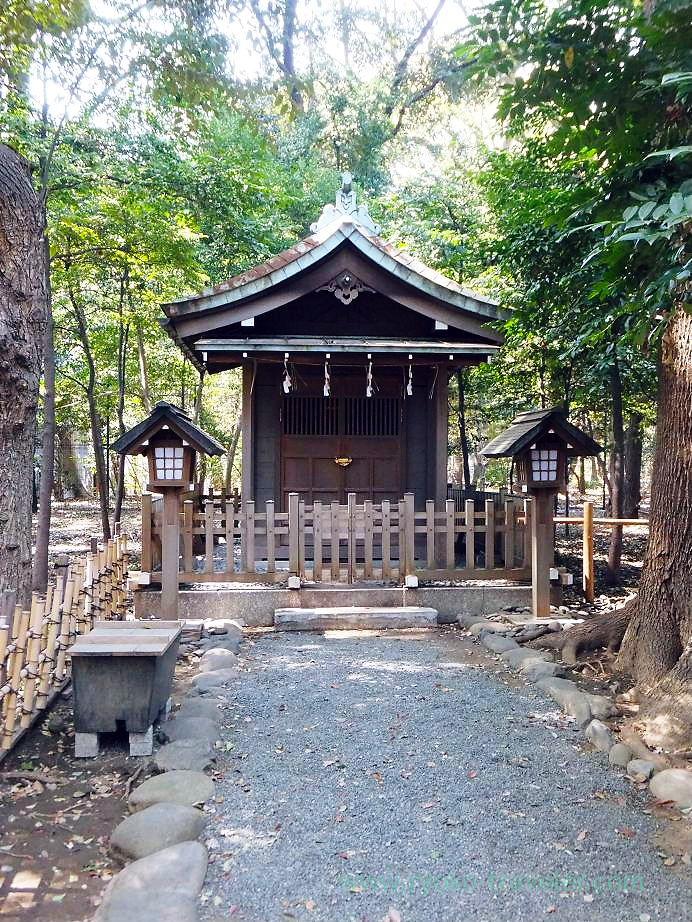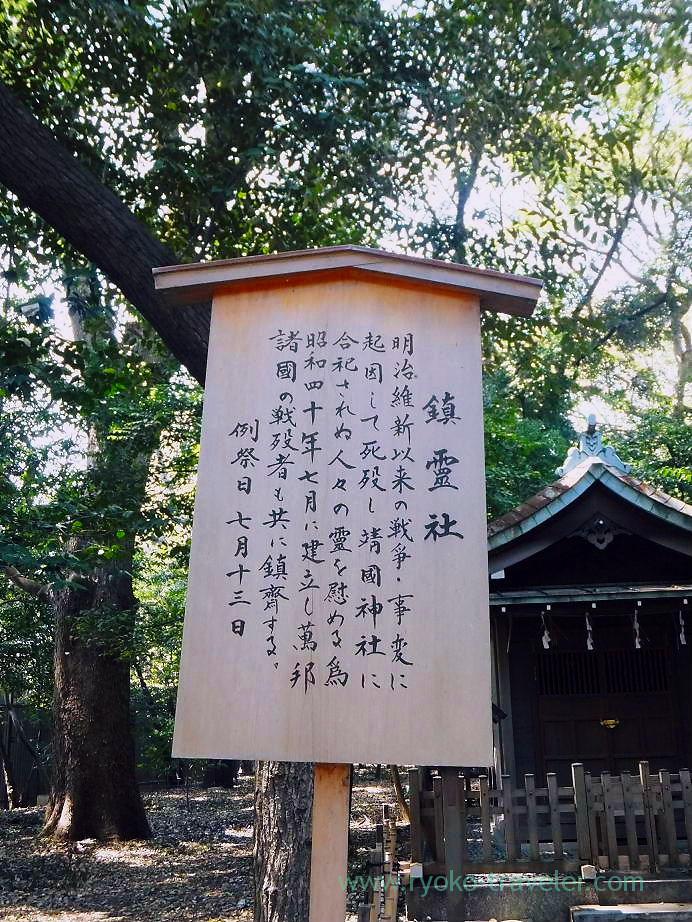 Cherry blossoms were in full bloom and there were great number of people,
so
Right wingers were enthusiastic about insisting their ideology 🙁 .
I felt a little hungry, so I ate a sasakama and a cup of apple juice 😀  (strange combination :P)
I failed to take a picture of apple juice :(.
At the both sides of approach to the shrine, there were many stalls.
and at the depth, there were tables and chairs for eating and drinking. There were many stalls, too.
Because it was so crowded, we couldn't find a sample tree 🙁
We were going to Chidorigafuchi and Sotobori, but
But roads were overflowing with new students of Nihon University after their entrance ceremony at Nippon Budokan. :O
So, we decided going back to Ichigaya subway station, and going home.
We felt hungry again, so we decided to eat lunch.
About Yasukuni Jinja shrine (靖国神社)
Address / 3-1-1 Kudan-Kita, Chiyoda-ku, Tokyo
Station / Ichigaya station (Tokyo metro)
Website / <a="http://www.yasukuni.or.jp/">http://www.yasukuni.or.jp/