One day cold night, I had dinner at Ningyocyo for getting warm with eating warm foods.
Historic architecture 😀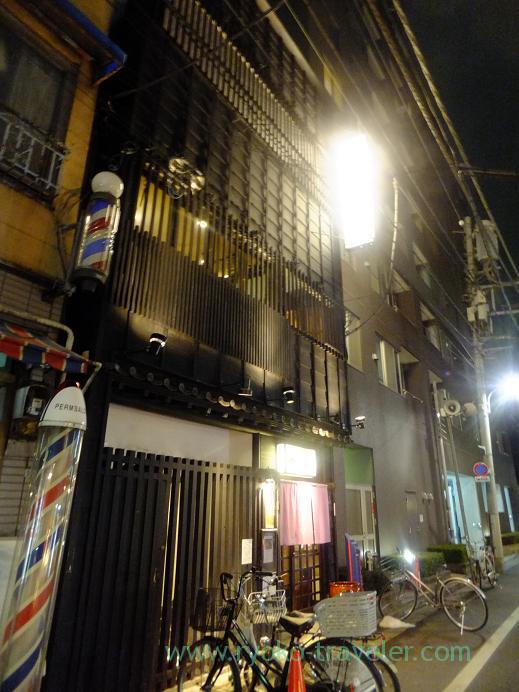 Appetizer was uteruses dressed with vinegar. Plenty of sliced green onion were on it.
The uteruses were fresh and crisp.
By the way, a violet flower was put between chopsticks. Something elegant 🙂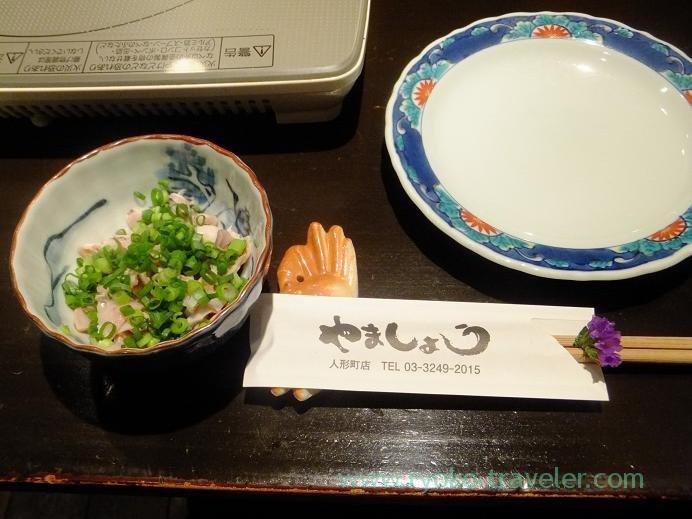 Crunchy burdocks salad (カリカリボゴウのサラダ, 600 yen). Those burdocks were deep fried. As its dish name, those burdocks had crunchy texture. I didn't know such a way of eating burdocks ! I didn't like burdocks, but I ate it with joy 😀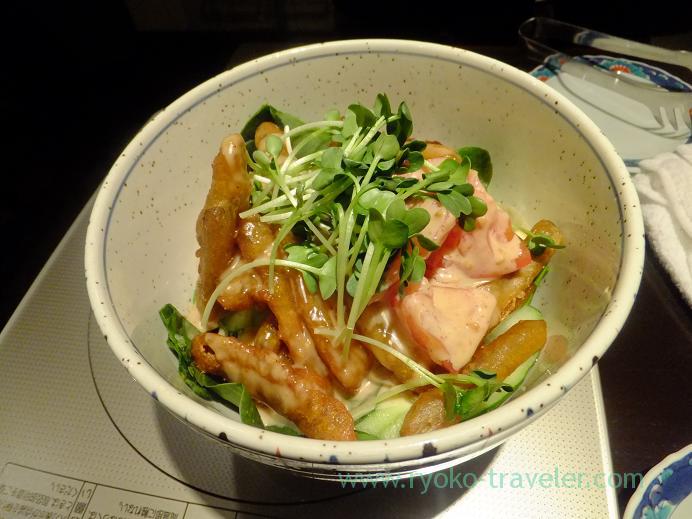 Mackerel dressed with sesami dressing (1000 yen, ゴマサバ).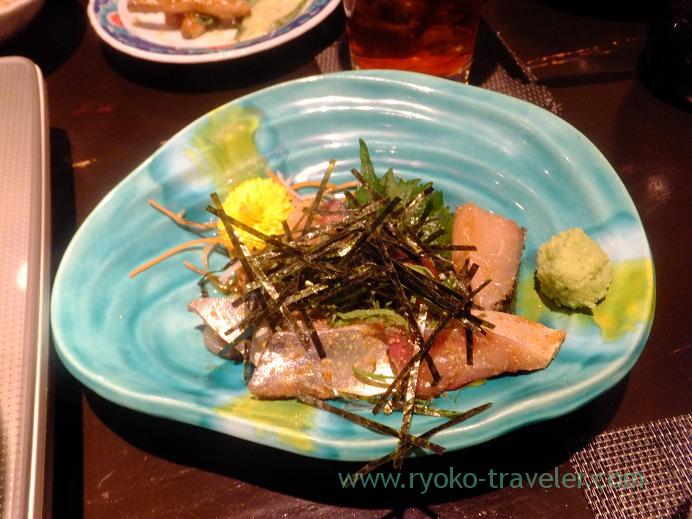 Beef tendon stew (牛すじの煮込み, 650 yen)
Those beef tendon were kept boiling until simmer.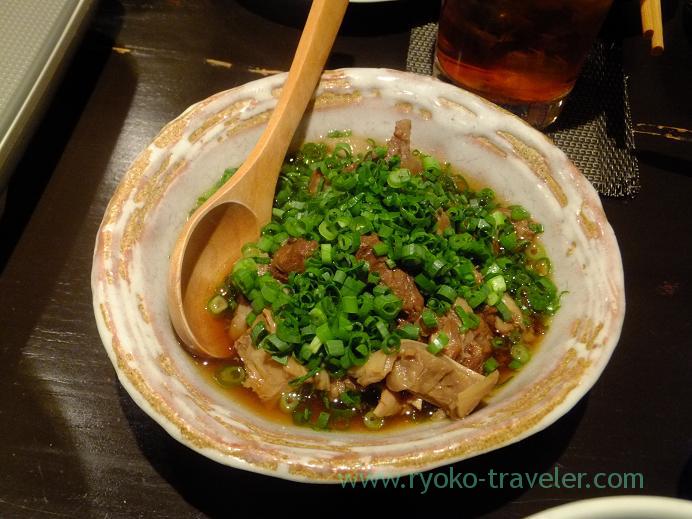 Giblet hotpot, soy sauce flavor (もつ鍋, 1260 yen)
I couldn't take the picture of whole hotpot well because my hands shook 😛
Chinese cabbages with taste of giblets were simmer and sweet.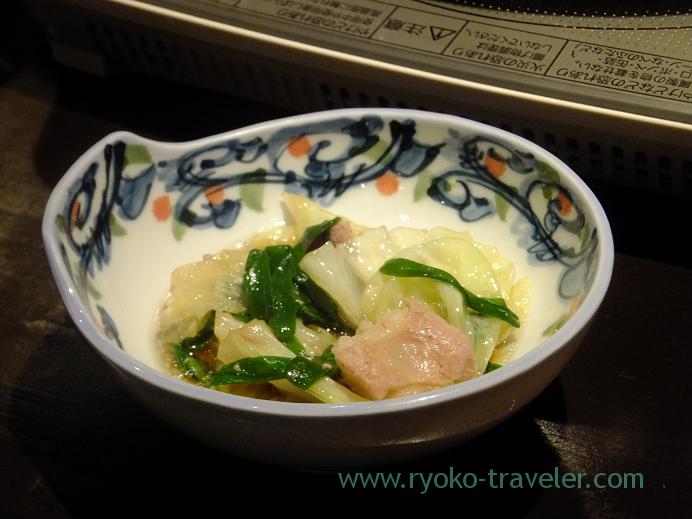 We ordered champon noodles after eating ingredients in the pot and we put the noodles into the boiling soup.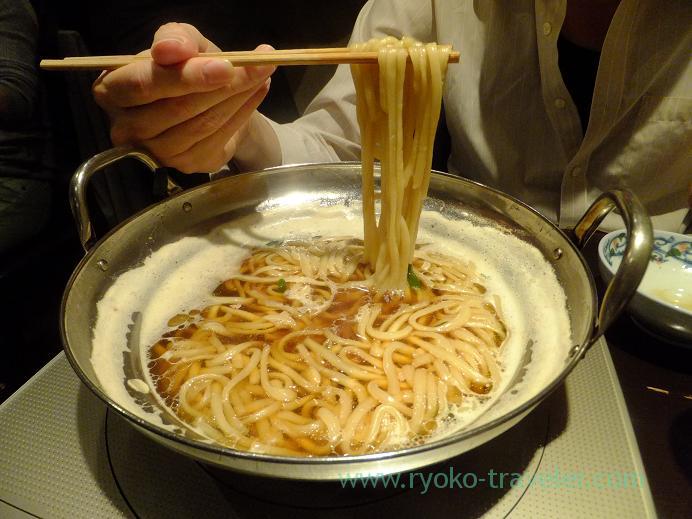 Of course I feel like eating hotpot dish in cold winter, but hotpot dish is not only for cold season.
I feel like eating hotpot mid summer, too.
The Japanese summer is cold in architectures and vehicles because the air-conditioning is too high there.
I can't think there is anyone who likes such a cold summer. As far as I know, everyone hate 😛