I wanted to miso nikomi udon at Yamamotoya Honten (山本屋本店) during my trip in Nagoya, but I had no time to visit there after all. But. I didn't need to give up because there's a branch in JR Nagoya station ! So, I had early dinner at there before leaving for Tokyo.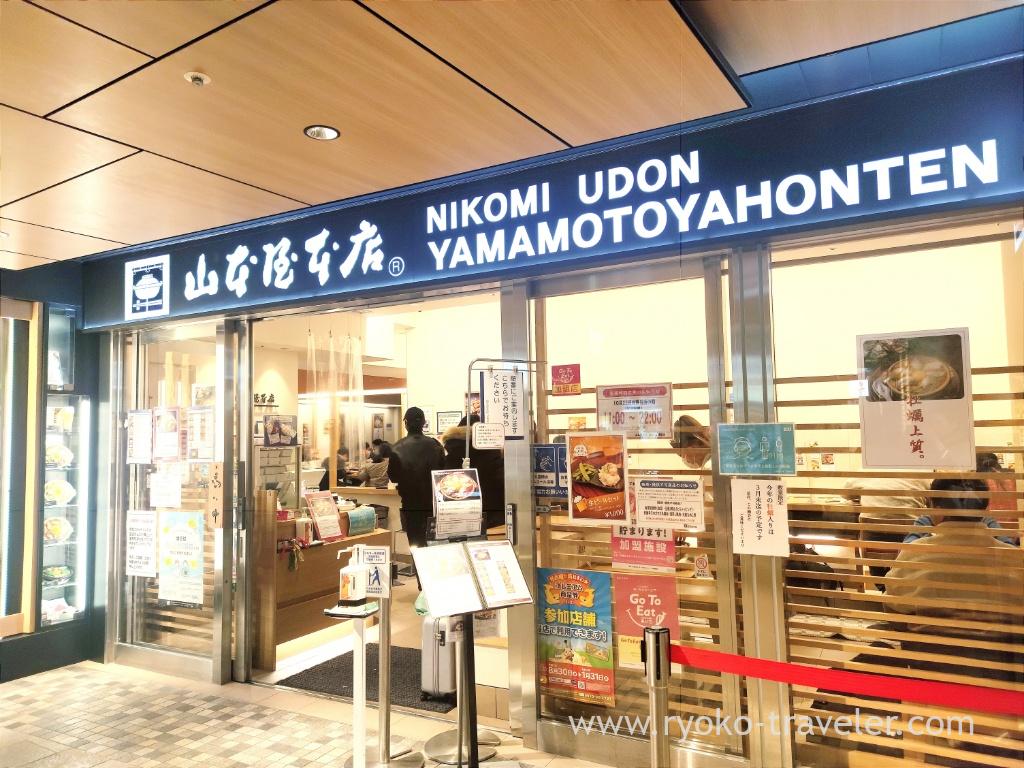 They have much tables and seats. Unexpectedly their room is wide.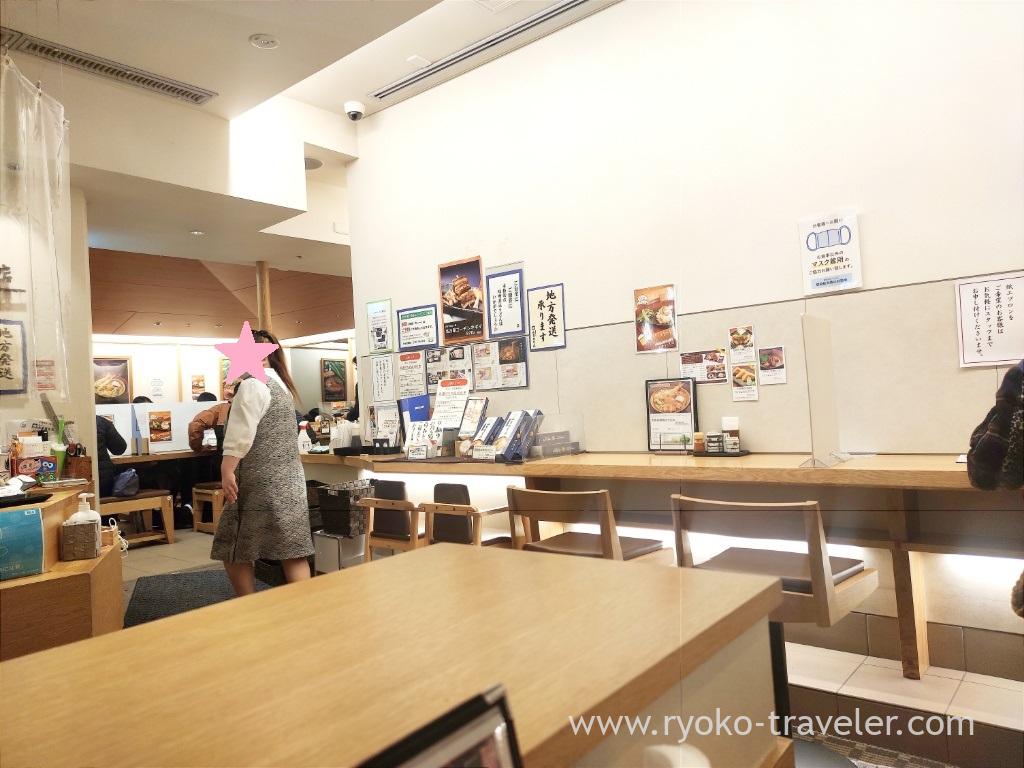 Yamamotoya is miso nikomi udon restaurant. So, everything on this menu is miso nikomi udon. The most inexpensive udon is simple miso nikomi udon (1140 yen).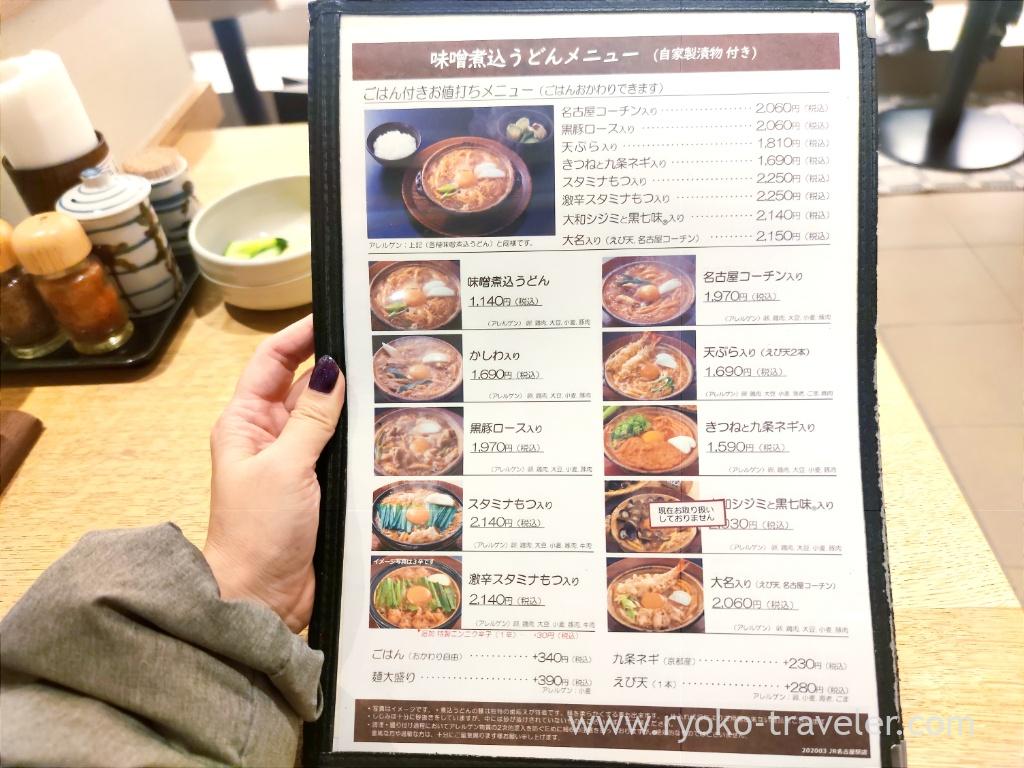 They also prepare drinks and suitable foods for alcoholic drinks.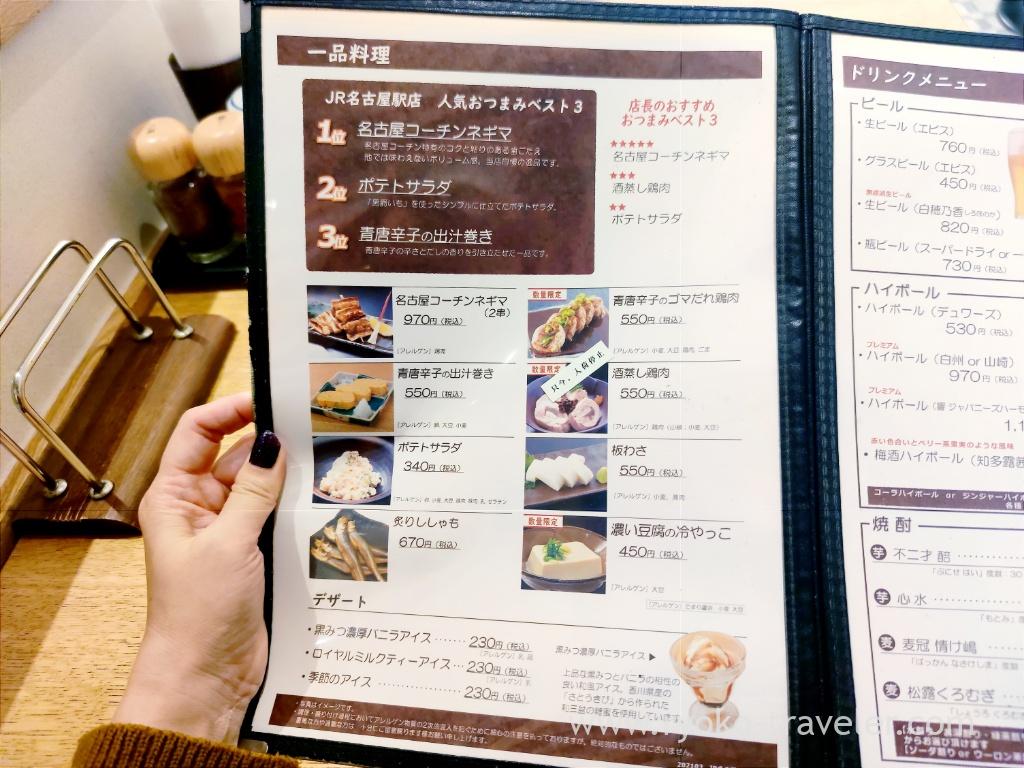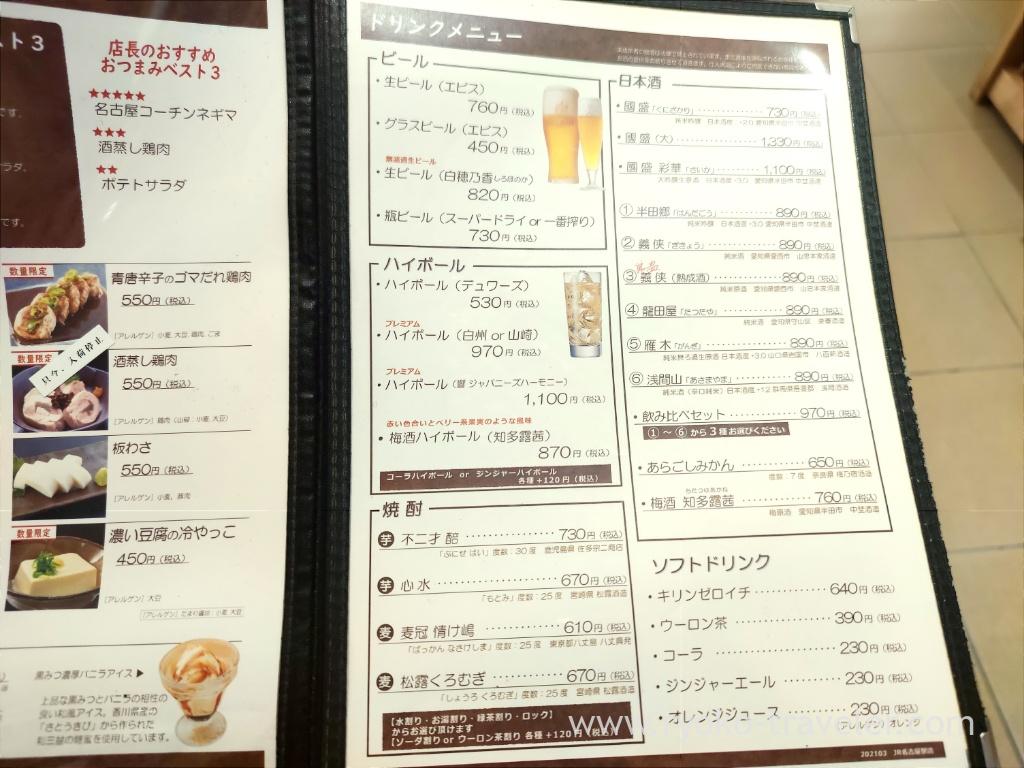 I thought about miso nikomi udon simply. But I found they had limited udon with oysters ! I heard it's until the end of March.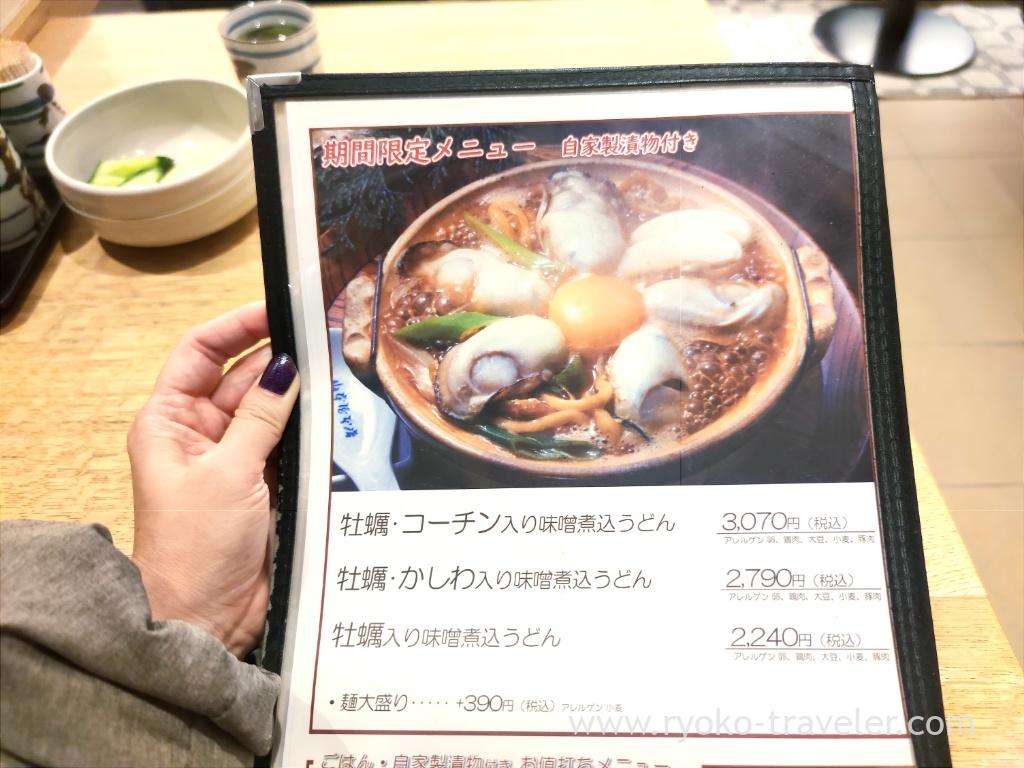 So, of course, I ordered Miso nikomi udon with oysters. At first pickles was served. Cucumber and gourd. It was seasoned with salt well.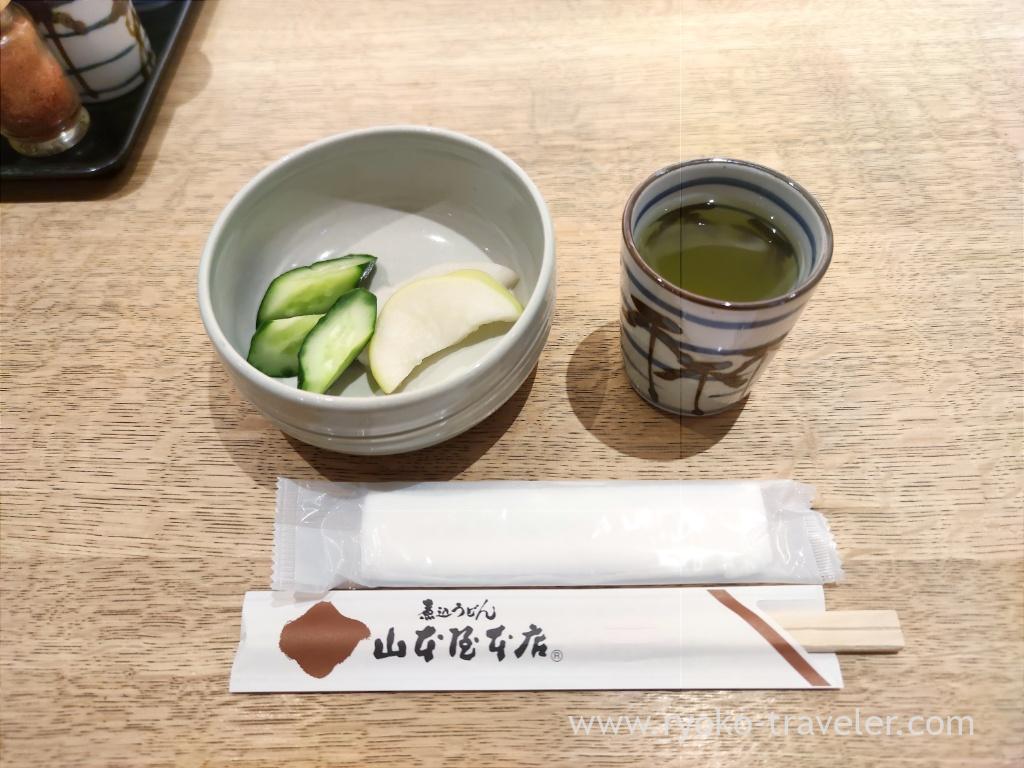 After 7 – 8 minutes later, my udon was served with simmering sounds. The cover can be used as bowl.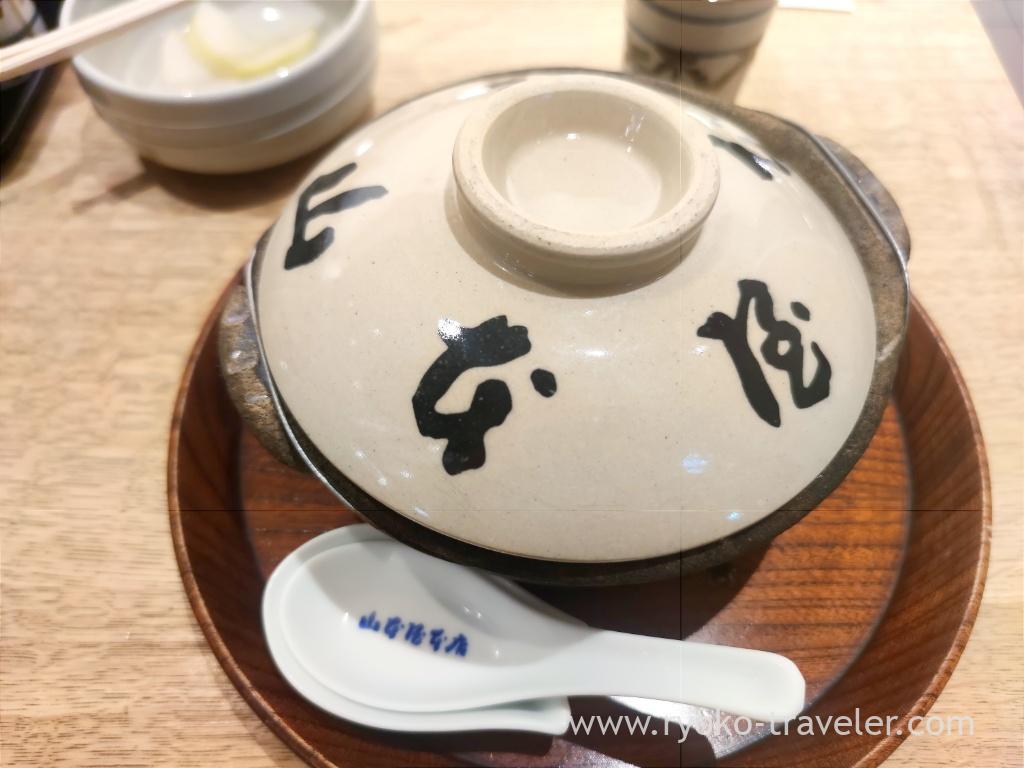 The smell of miso soup simmering was really good. This miso soup was made of red miso, white miso and granulated sugar. But it wasn't sweet. And flavor of bonito is good. It have green onon, kamaboko and so on. The color of udon is entirely changed by the soup. But somehow udon was still firm when I started to eat. After a while, it became good condition. The amount of udon is rather small. So, I could eat it up with easily even after having lunch. So, you'd better order udon with large helping (大盛り, 390 yen) or rice (ごはん, 340 yen). (They have some udon sets having rice).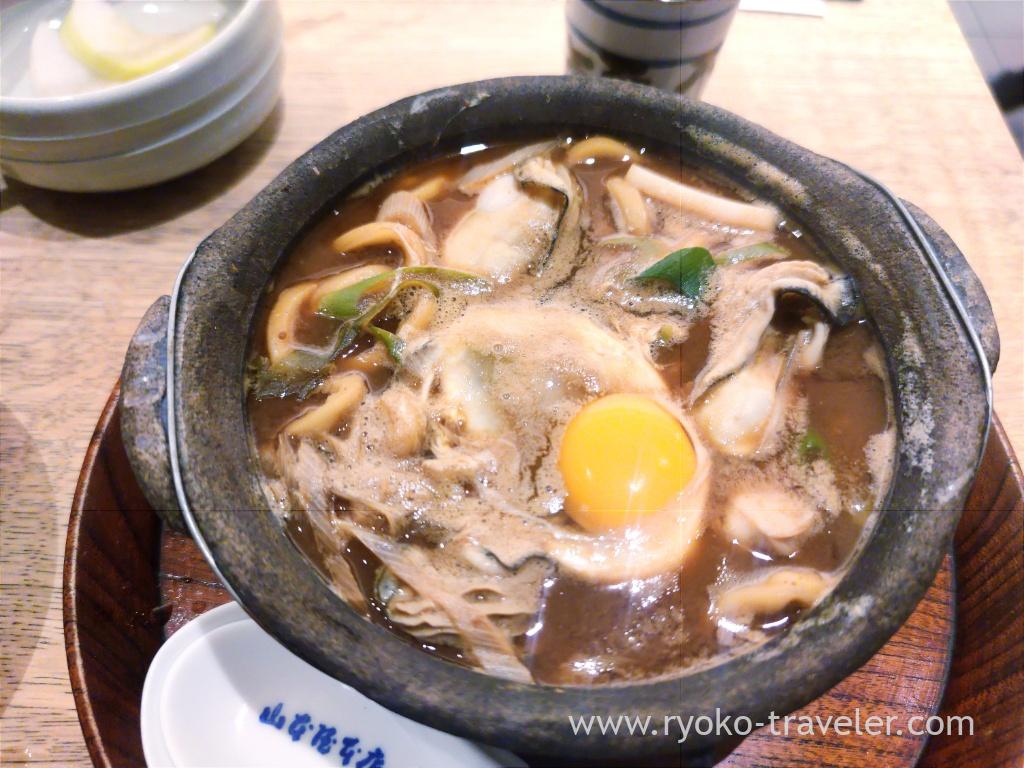 I thought it's expensive a bit when order it, but it had 5 large springy oysters. So, I was satisfied.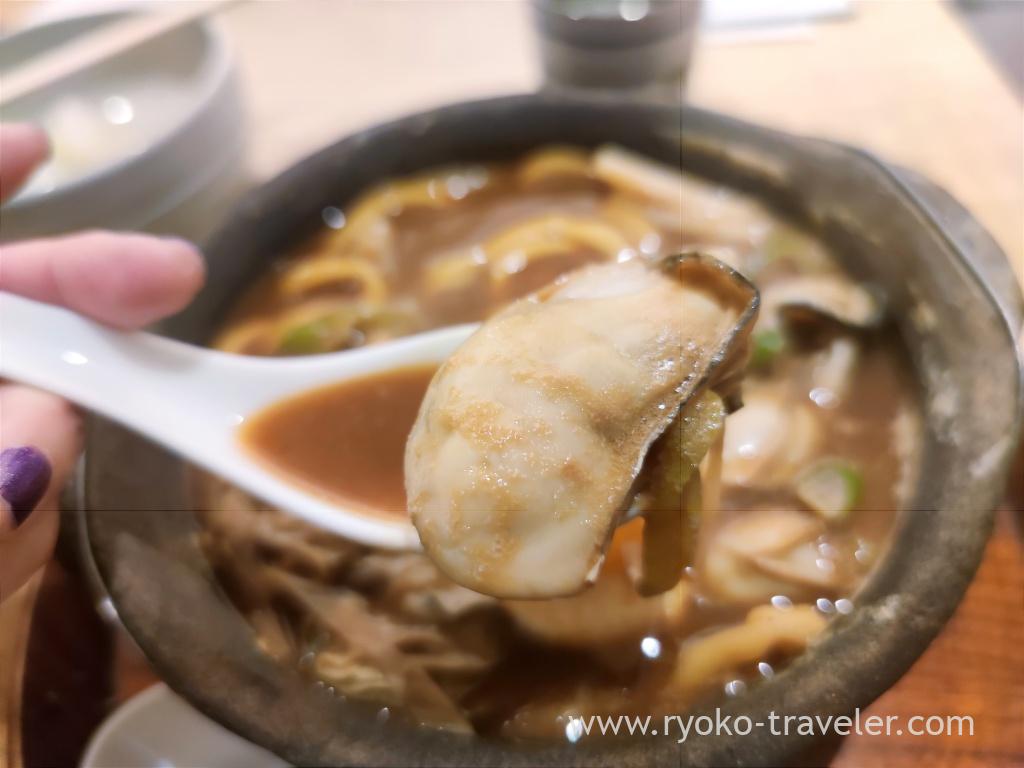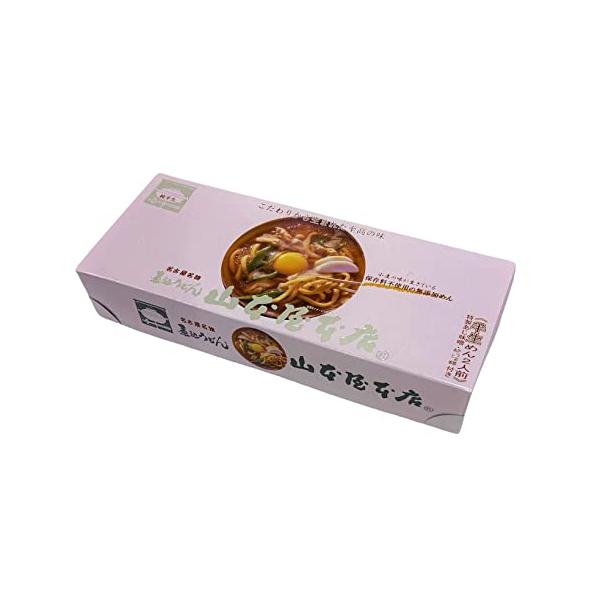 ¥2,726
(2023/02/19 13:59時点 | Yahooショッピング調べ)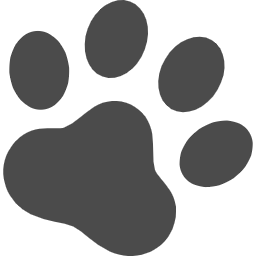 ポチップ
About

Name Yamamotoya Honten JR Nagoya station / 山本屋本店 JR名古屋駅店
Open Lunch through dinner
Reservation Unavailable
Credit card Available
URL Website

Google Map