Splendid alfosino shabushabu is gorgeous taste of winter !
This is continuation of the last post "Tsukiji : Winter tastes at Yamadaya 2/2".
http://www.ryoko-traveler.com/yamadaya5-1/
A lily bulb in soft tamagoyaki (百合根ふわふわ卵焼き) 892 yen
cherry tomatoes' soup had a little sour taste, and tamagoyaki was light and soft as its name.
Special Seikogani crab (特製セイコガニ, 1365 yen)
I didn't know about snow crab at all. The big snow crabs that I knew well was male.
Female snow crab is far smaller than male snow crab. And Female have plenty of tasty eggs. Indeed, it was delicious. I wanted it all to myself 😛
Ready for splendid alfonsino shabu-shabu (金目しゃぶしゃぶ, 2310 yen). At first, boiling bony parts of splendid alfonsino and eating them.
I never eat the eyes >_< I heard it is delicious. No!!
After that putting vegetables into the boiling water.
This boiling water had abundant taste of fish 😀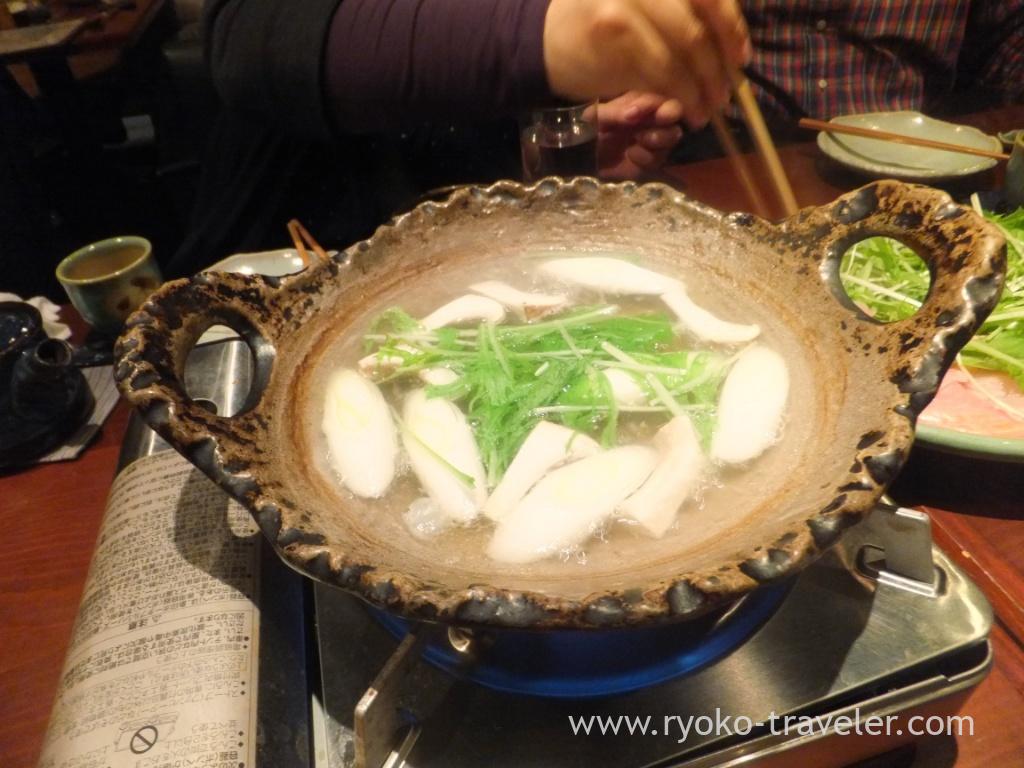 Then, Dipping the slices of splendid alfonsino for several seconds. I heard those slices of fish was enough fresh that can be eaten as raw.
After eating, the waiter made soup from the boiling water. There were much taste of splendid alfonsino which could not be seen.
mackerels and kaki with dressing (サバと柿のあえもの) 840 yen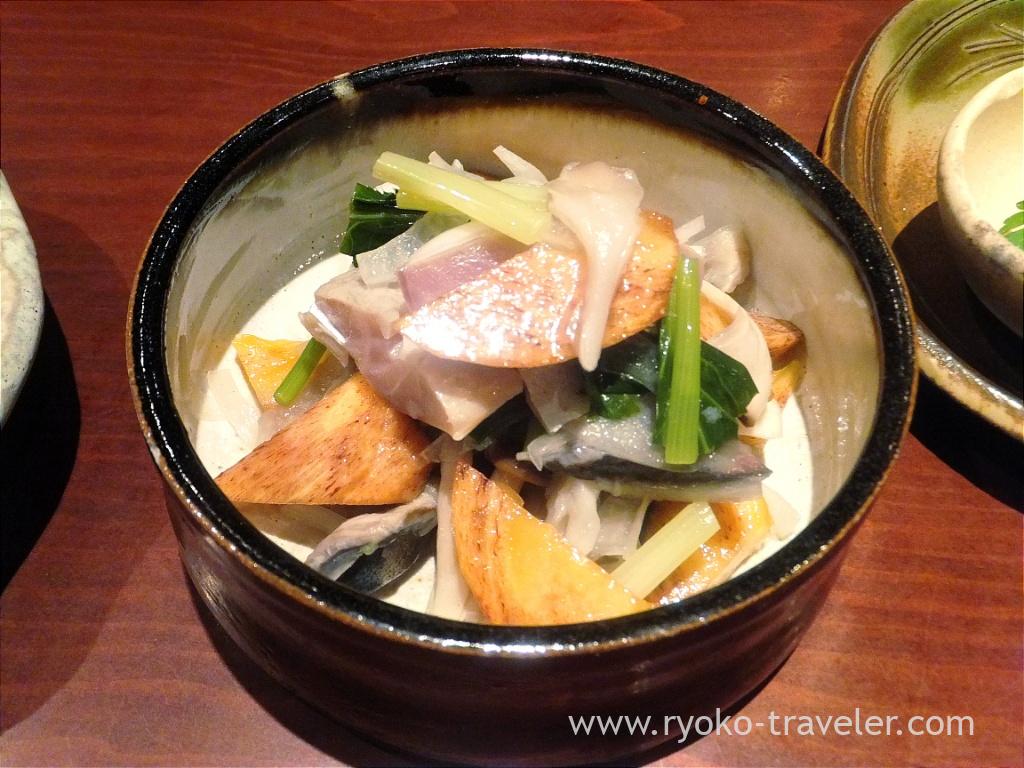 Ebi-imo(sort of taro) dressed with a thick starchy female snow crab sauce (エビ芋セイコカニあんかけ) 1155 yen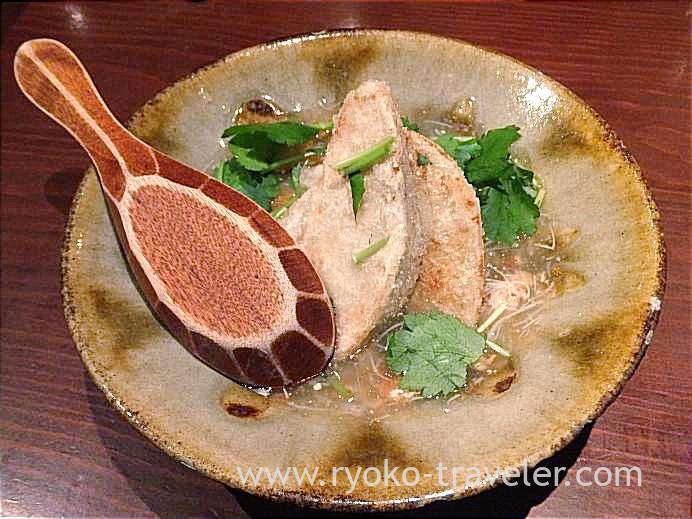 Takikomi gohan cooking by earthen pot (本日の土鍋ごはん) 945 yen
Main ingredients were female snow crabs 🙂
It is only two month period that it is legal to catch female snow crab.
Just now !
We happened to find the menu of rice and soup. We didn't know the existence.
So, we ordered it from this menu.
Fried rice with smoked barracud, zha cai and cryptotaenia (自家製のカマススモークとザーサイと三つ葉の炒めごはん) 787 yen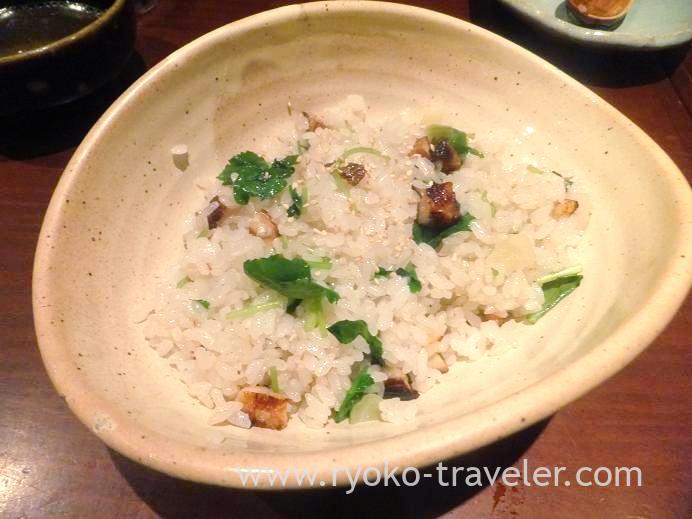 Yamadaya special curry (やまだや特製カレー) 892 yen
This curry was thick with collagen of chicken's skin. This day's best dish!
About Yamadaya (やまだや)
Address / Crown Tsukiji Bldg 1F, 7-16-3 Tsukiji, Chuo-ku, Tokyo
Station / Tsukiji station (Toei subway)
Open / 18:00 – 23:00
Closed / Sundays and another national holidays