I had been invited to Yamadaya again, so I went to there. 😀
I can remember the day when I went to there by this picture of menu 😀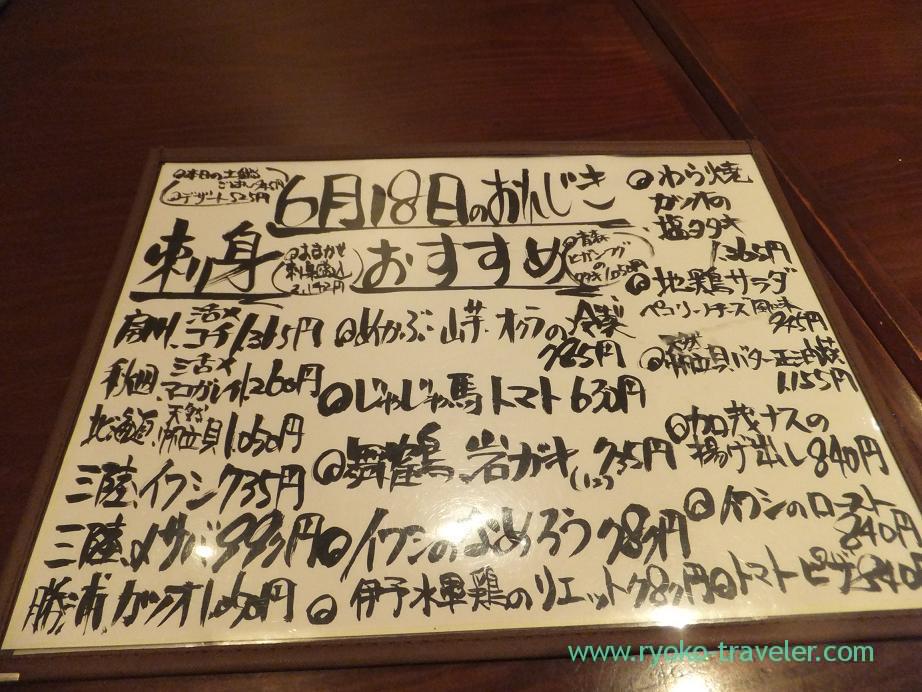 In the meantime, I ordered stout. (I don't like beer, but stout is OK :D)
Appetizer.Raw tuna and avocado came. That's a good combination 🙂
This raw tuna were good marinated 😀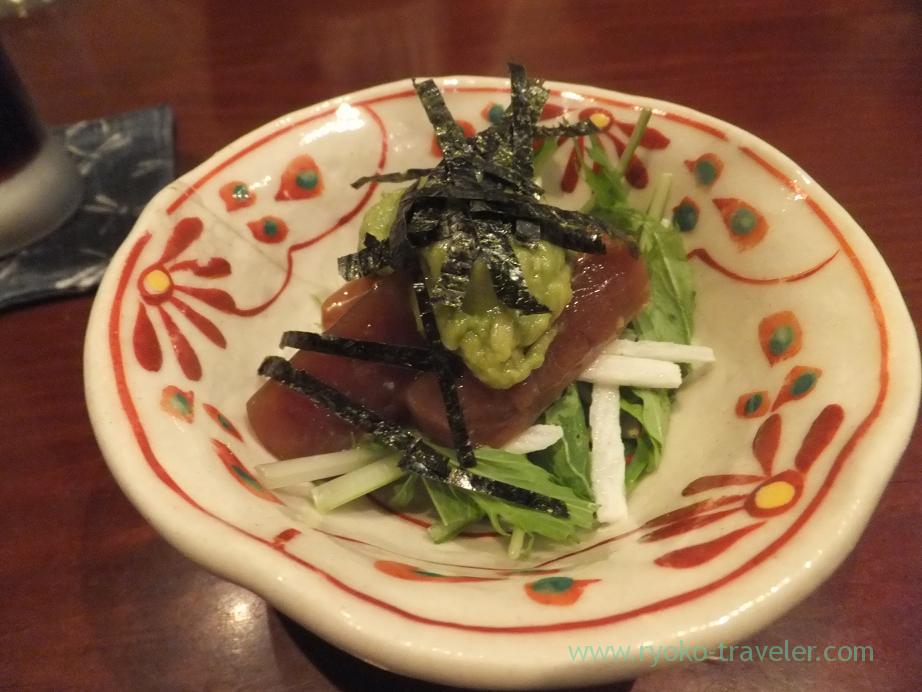 Bonito tataki (1365 yen) – roasted over the straw-fueled fire.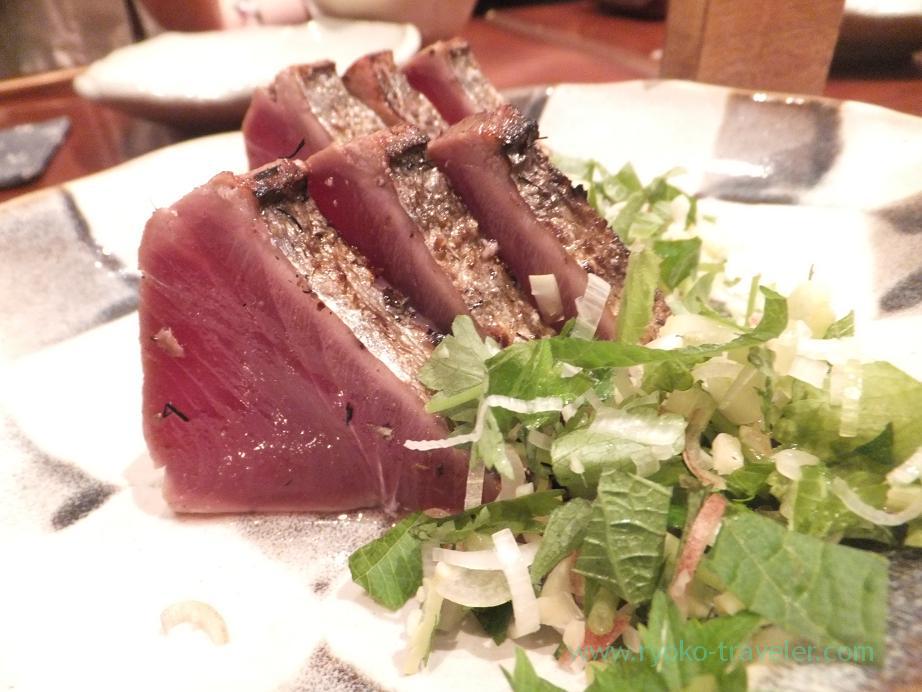 Especially, its grilled surface tasted very good 😀
Then, Yamadaya bacons (997 yen). Somehow, I can't take the picture well every time.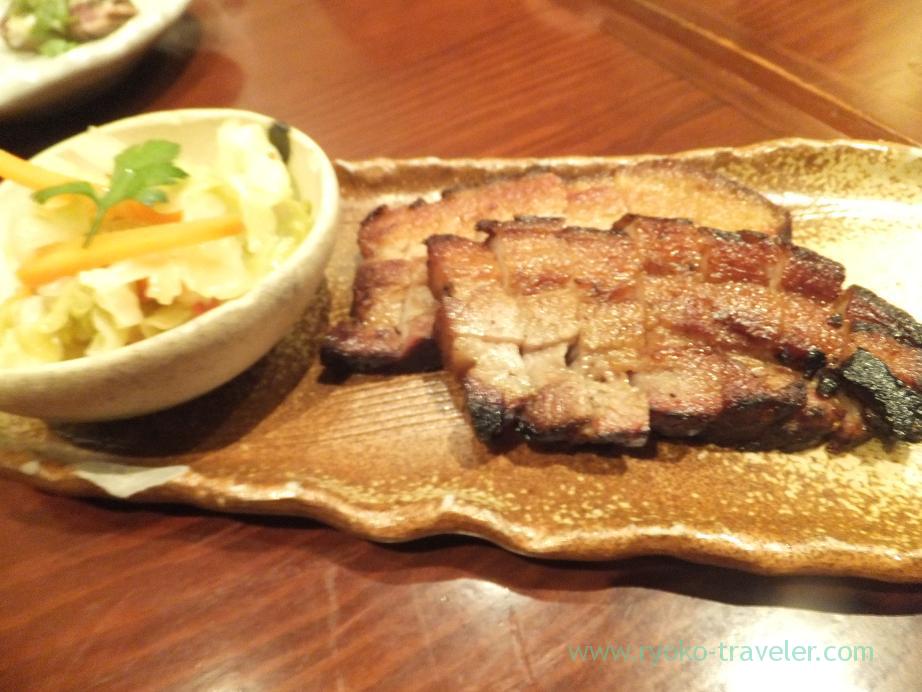 Locally raised chicken salad with Pecorino flavor (945 yen)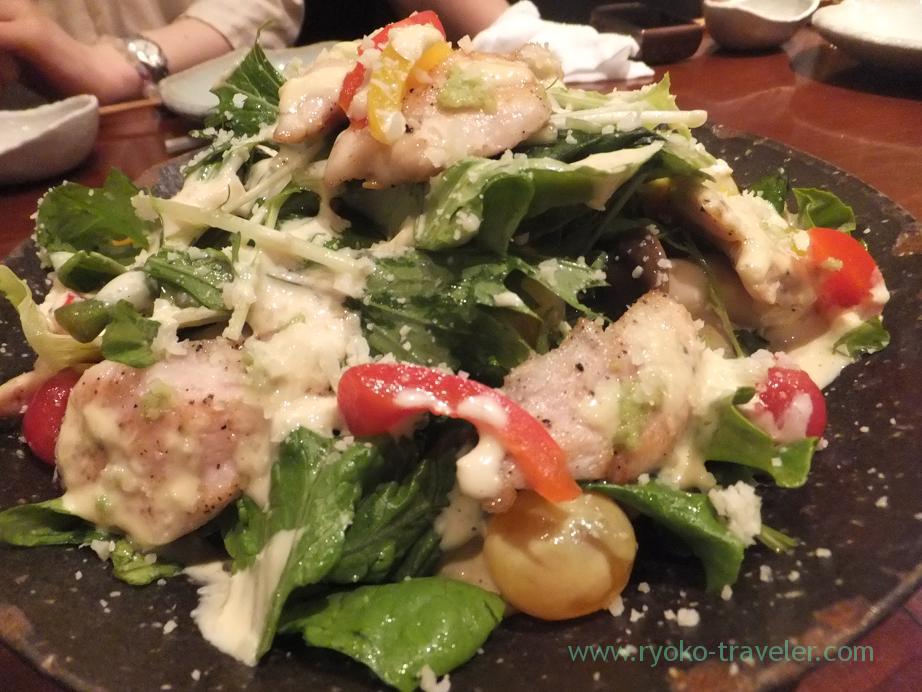 Of course, vagetables and chickens were good, but its dressing was excellent above all.
Continue to next article 🙂