Last month, my friend invited me to Yamadaya again 🙂
"Today's menu"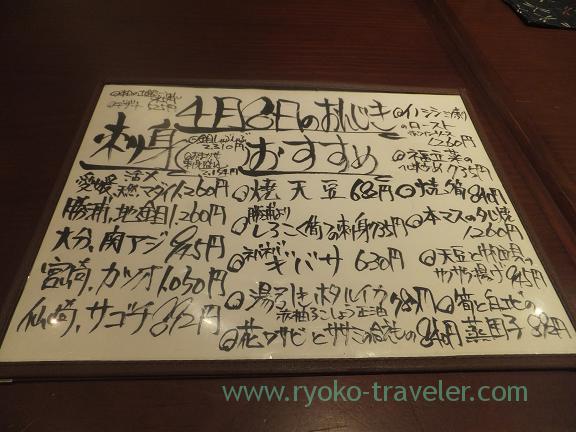 In April, it is a season of bamboo shoot and cherry salmon 🙂
Truthfully speaking, I was so busy and I had much to do at office.
But I left my work and went to Yamadaya 😛
Appetizer was boiled vegetables.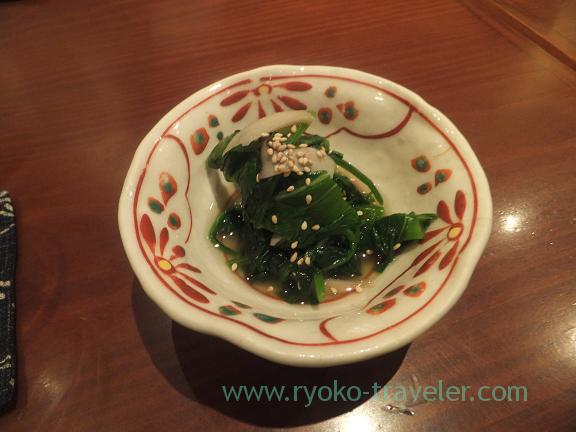 *Chickens salads (地鶏サラダペコリーのチーズ風味) 945 yen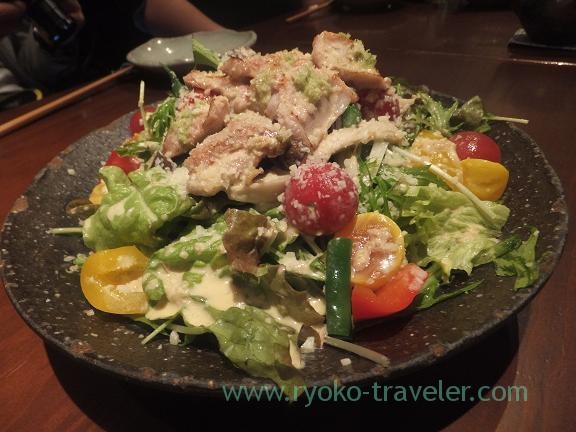 *Grilled broad beans (焼天豆) 682 yen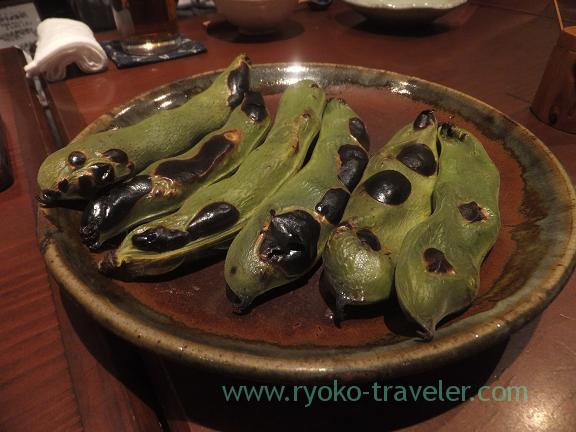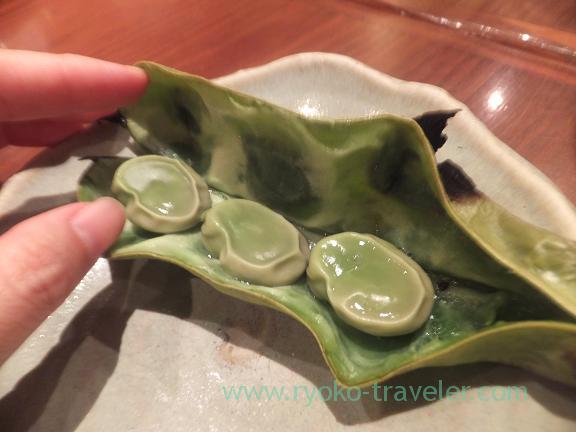 *Assorted sashimi (おまかせ刺身盛込み) 2154 yen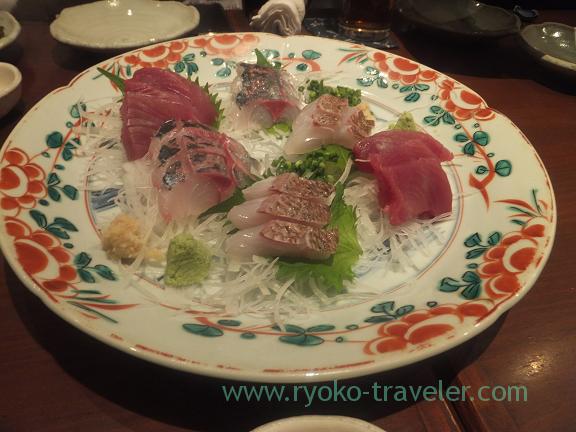 *Bamboo shoot sashimi (筍の刺身) 735 yen.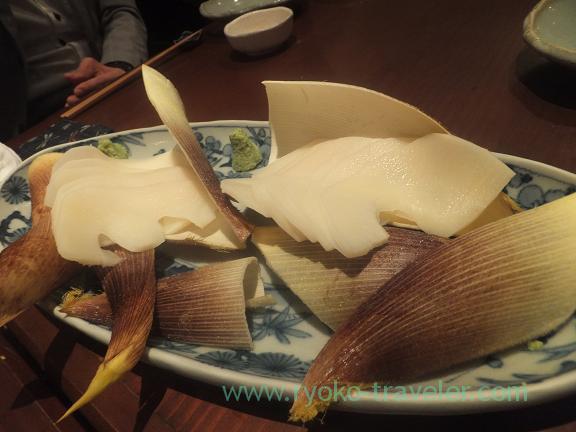 *Grilled bamboo shoot (焼筍) 840 yen.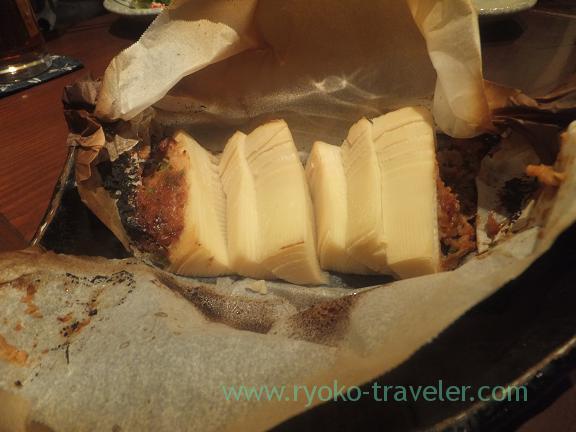 Raw bamboo shoot was fresh and tasty, but roasting makes it sweeter and softer 🙂
*Grilled cherry salmon with soy sauce (本マスのタレ焼) 1260 yen.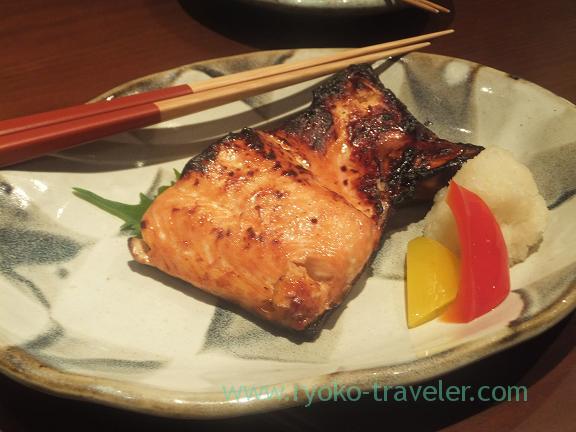 I expected that I could eat more cherry salmon, but it was only dish on the menus …
*Karaaage (モモ唐揚げ) 1365 yen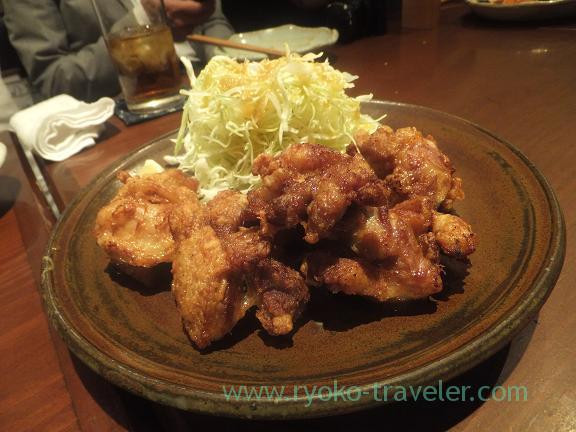 I want to eat such a nice karaage at lunchtime on workdays.
*Roasted pickled wild boar with miso, with red wine sauce (いのしし味噌漬けのロースト赤ワインソース) 1260 yen.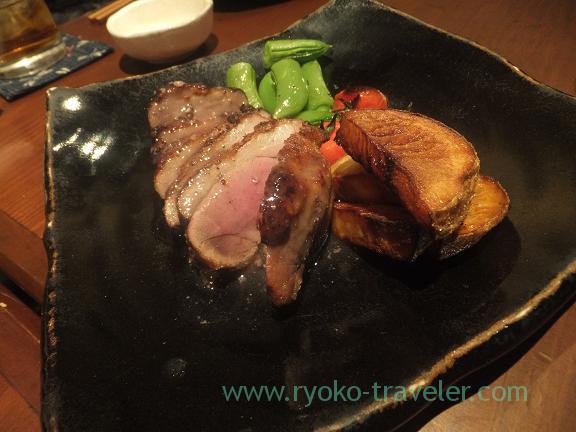 It had not any bad smell. Goooood 🙂
But the wild boar was pickled with miso. Still more it was seasoned with strong red wine sauce.
So it is difficult to remove bad smell from wild meats.
*Handmade scallop cream korokke (手作り帆立貝クリームコロッケ) 840 yen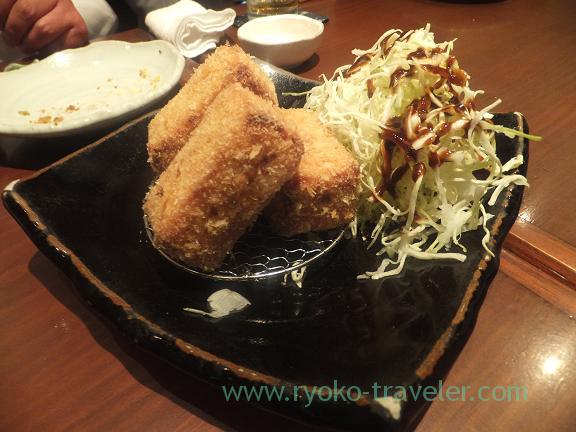 *Steamed balls of bamboo shoot and shrimp(筍と白エビの蒸し団子) 892 yen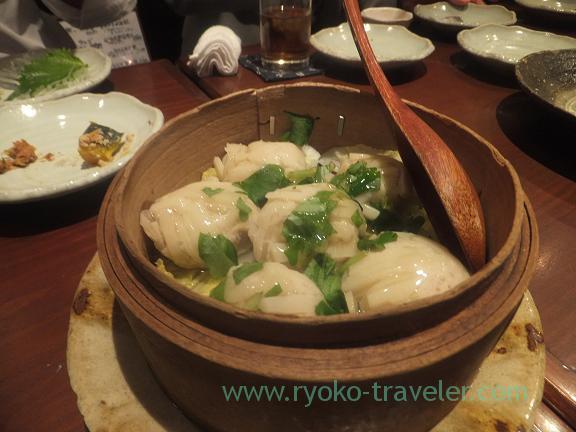 *Splendid alfonsino shabushabu (金目鯛のしゃぶしゃぶ) 2310 yen.
Boiling bones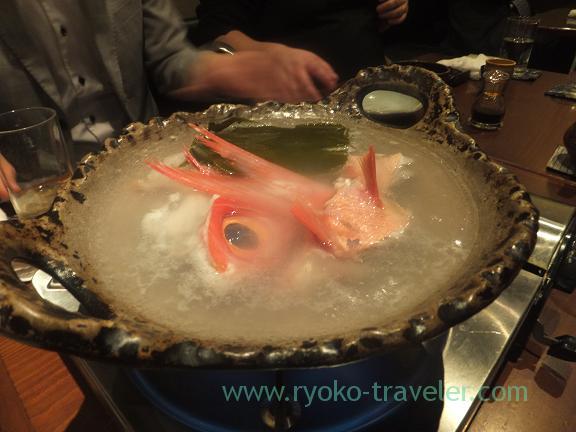 Eating bones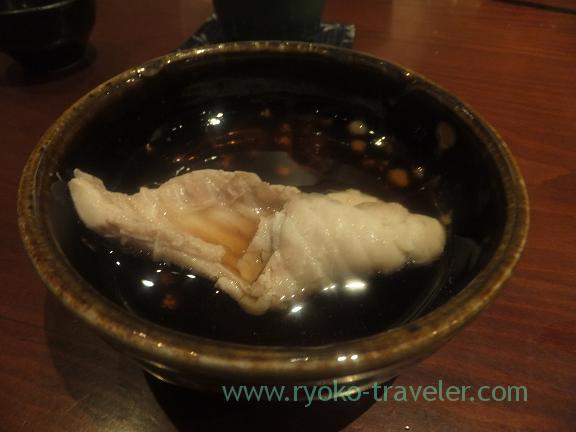 I can't eat the part of the eyes 🙁 By no means (>_<)
Dipping slices of the splendid alfonsino into the boiling water.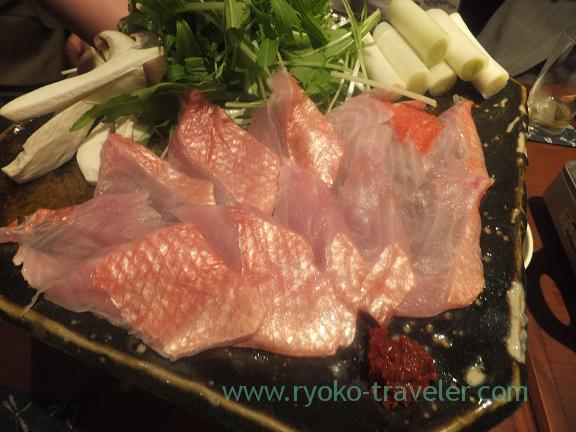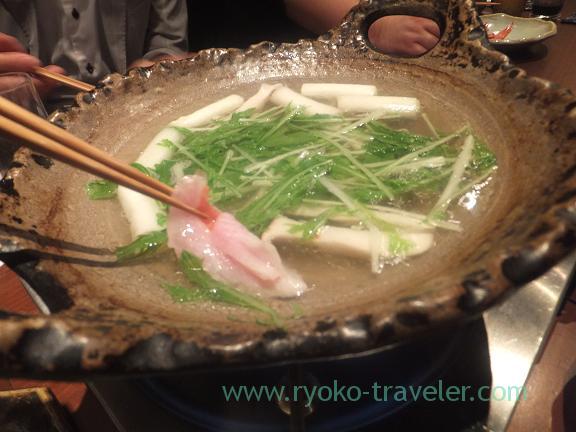 And eating made me so happy.
*Bamboo shoot rice (筍ごはん) 945 yen
It is not one portion 😛
The all things covering on the surface is slices of bamboo shoots. There were much smells of bamboo shoot in the restaurant.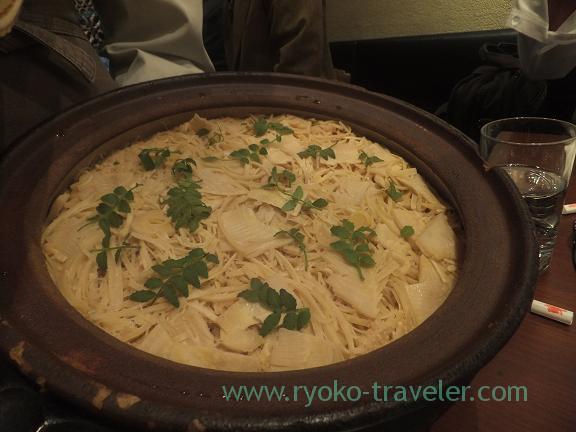 My bamboo shoot rice and soup. If I remember right, I ate bamboo shoot rice at Yamadaya last year, too.
This time's was much better than last year's.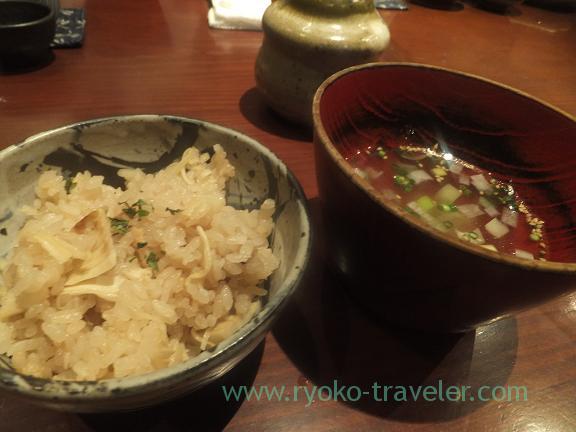 I ate much delicious dishes and I went back to home with happily.
But I had to work more hard next morning 😛