I wrote about "Yamadaya" several times, but this is the first time to upload the appearance of Yamadaya.
About 10 minutes walk from Tsukiji subway station, such a stylish lights appear along the quiet street.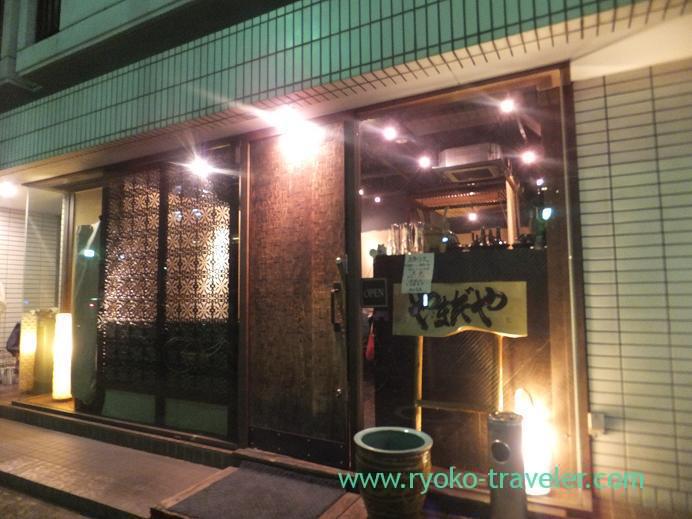 The special menus of the day.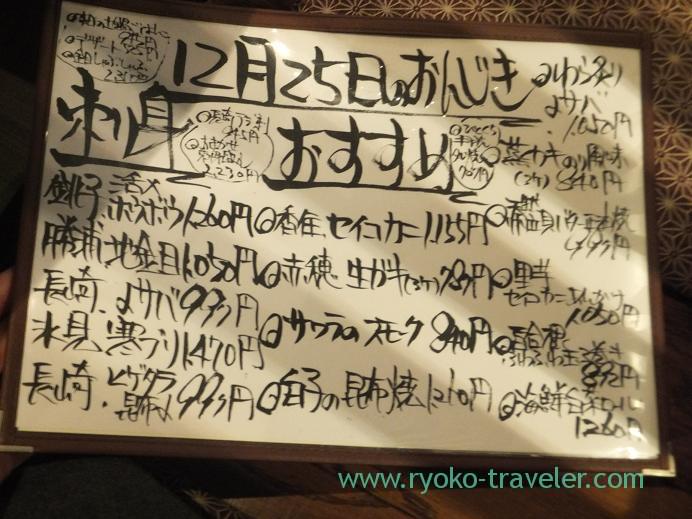 Appetizer. Daikon and Japanese amberjack broiled in soy sauce.
Needless to say, I drunk up the soup.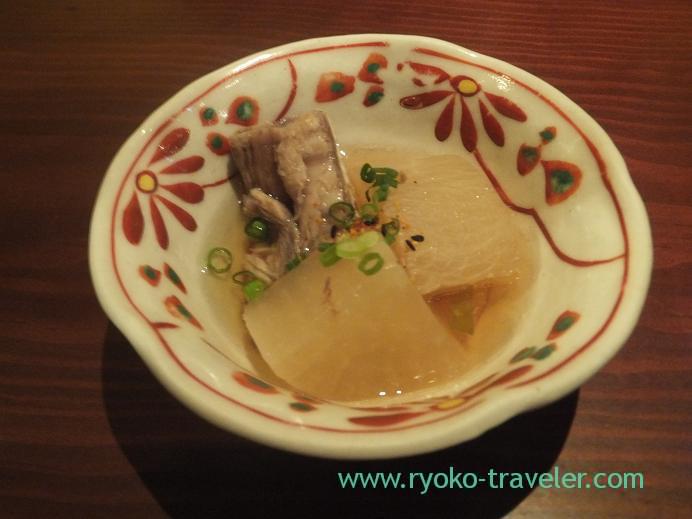 Assorted sashimi.
From left to right, red bream from Katsuura, armored weasel-fish from Nagasaki and horse mackerel also from Nagasaki  (2230 yen).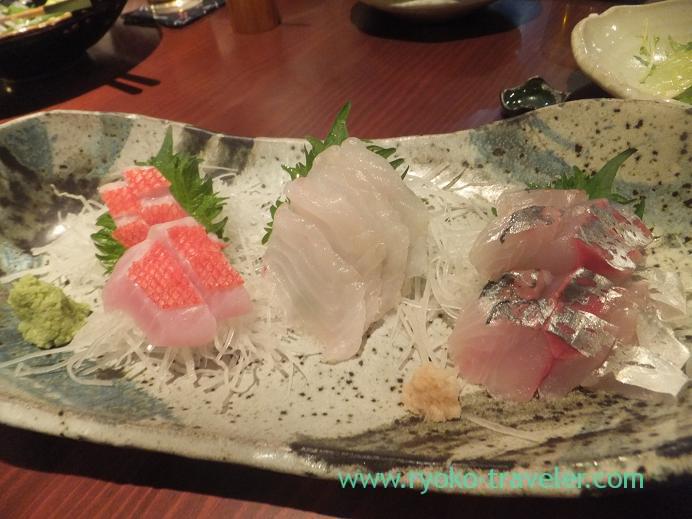 Pink skin, and pink meat 😀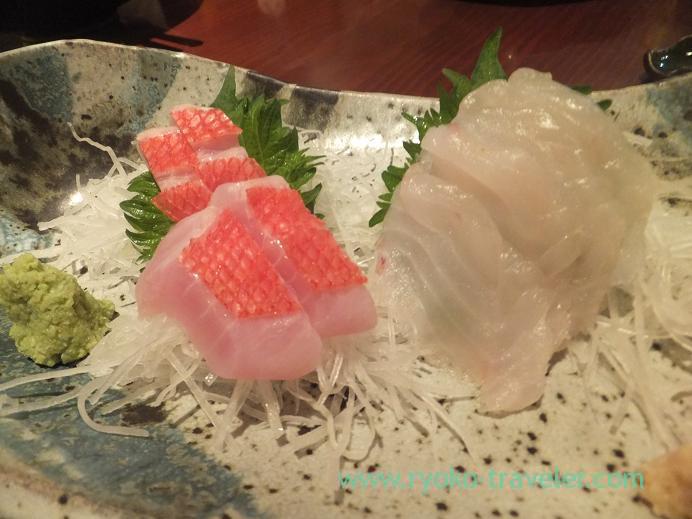 Locally raised chicken salad with Pecorino flavor.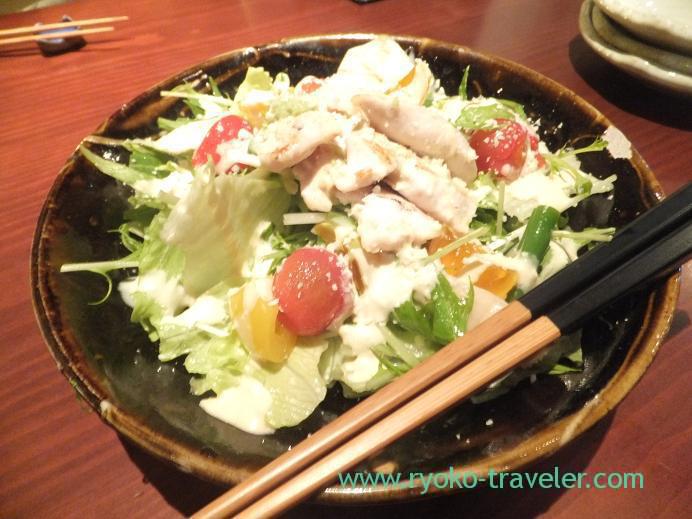 Torisuki. Chickens' sukiyaki.
Ordinary sukiyaki is used beafmeats, but torisuki is used chicken's meat.
Of course, we ate it with beaten egg as ordinary sukiyaki.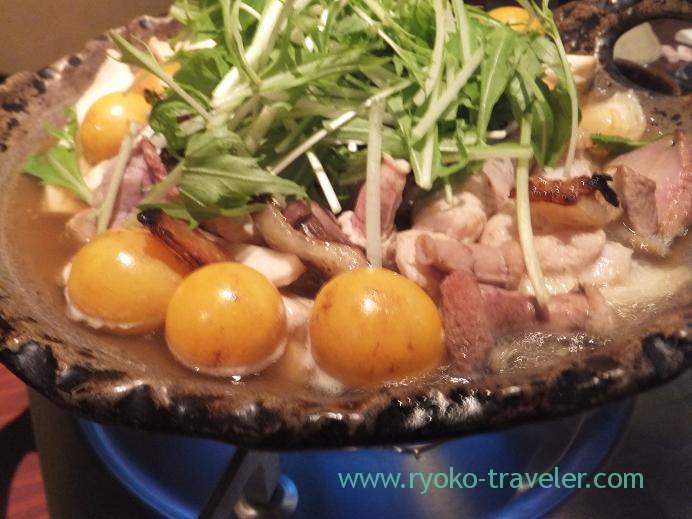 Female snow crab.
I bought female snow crabs the other day. But those crabs weren't tasty. Those crabs were already boiled and had fishy-smelling. If I want to eat tasty female snow crabs, it is necessity to boil at home by myself…. It may be difficult for me.
Well, when I feel like eating female snow crabs, I'll go to eat at such a good restaurant 😛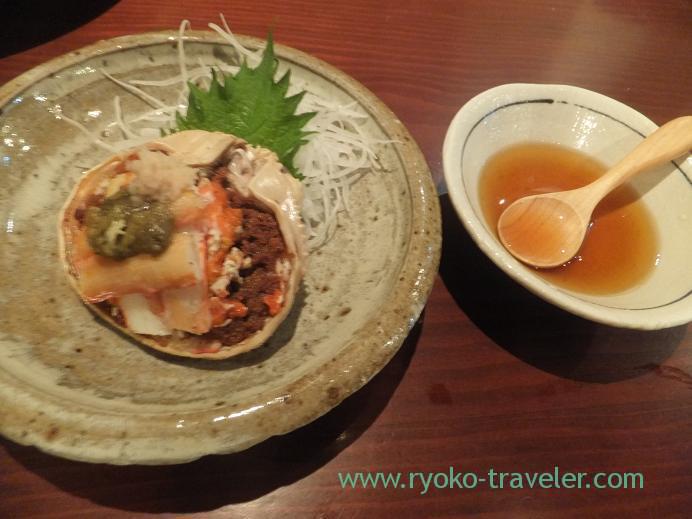 Scallops croquette.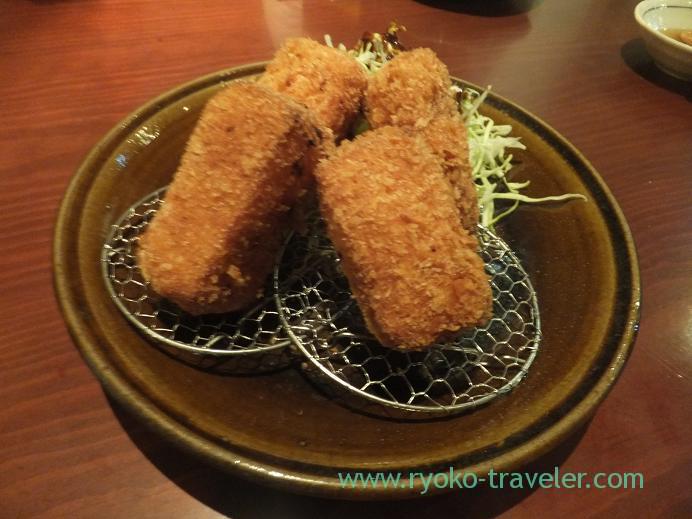 Karaage.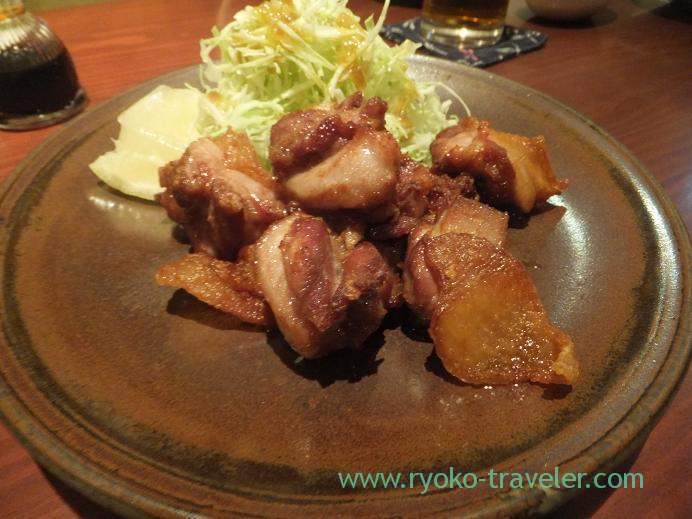 Grilled scallops on its shell with butter.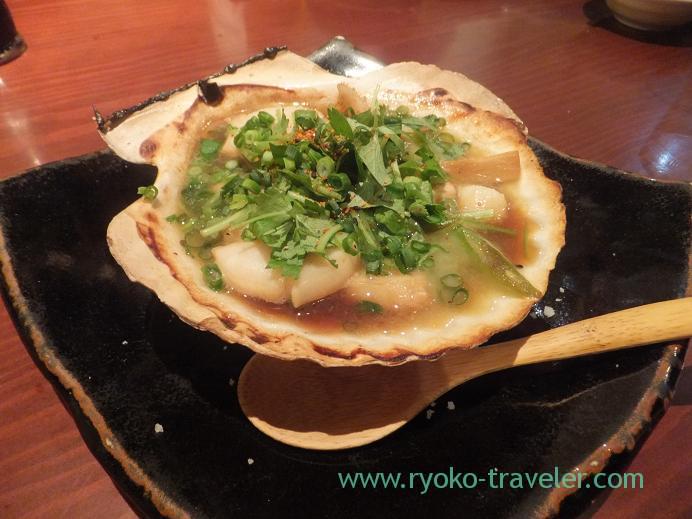 Smoked Spanish mackerel.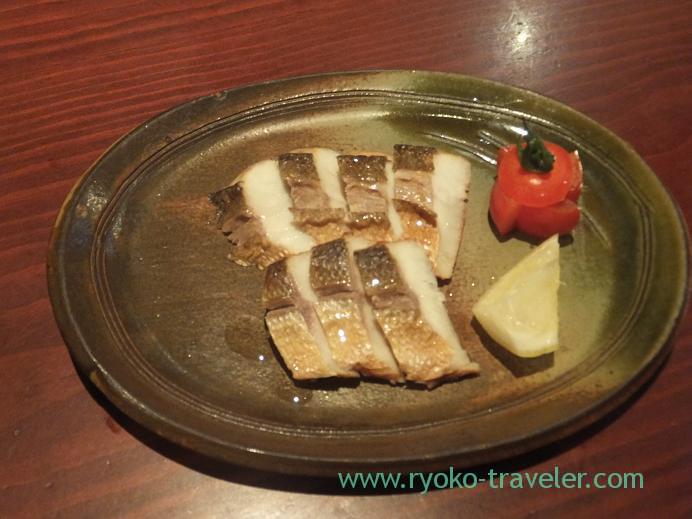 Steamed oysters.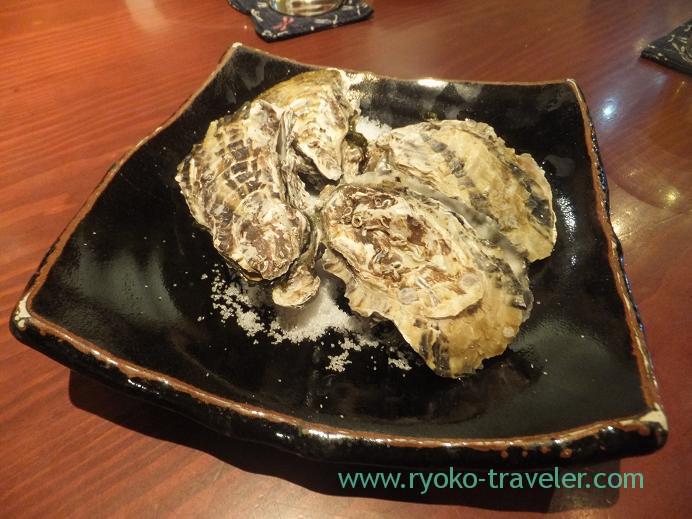 Green laver on it. The flavors of the ocean spread in my mouth.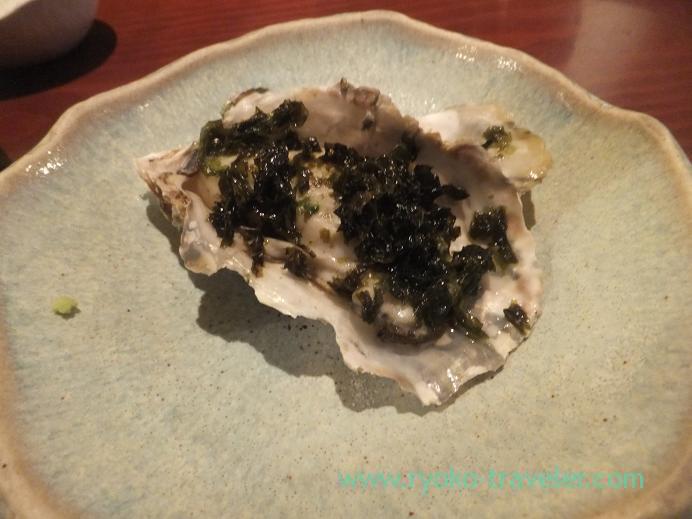 Chinese cabbage rolls – Seafoods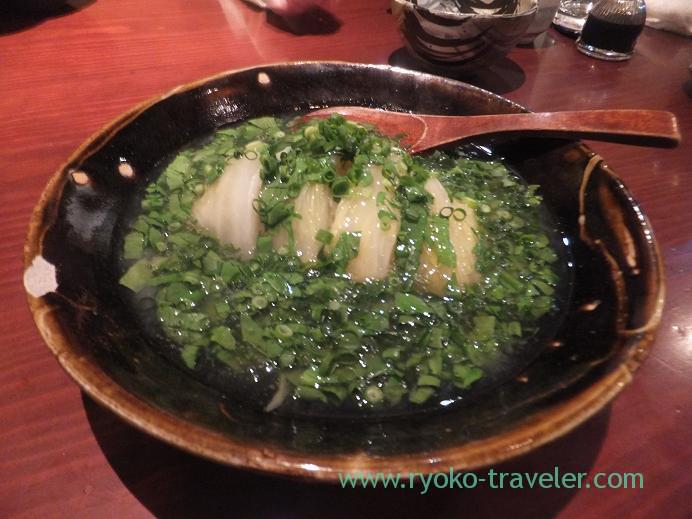 This Chinese cabbage rolls had seafoods in it.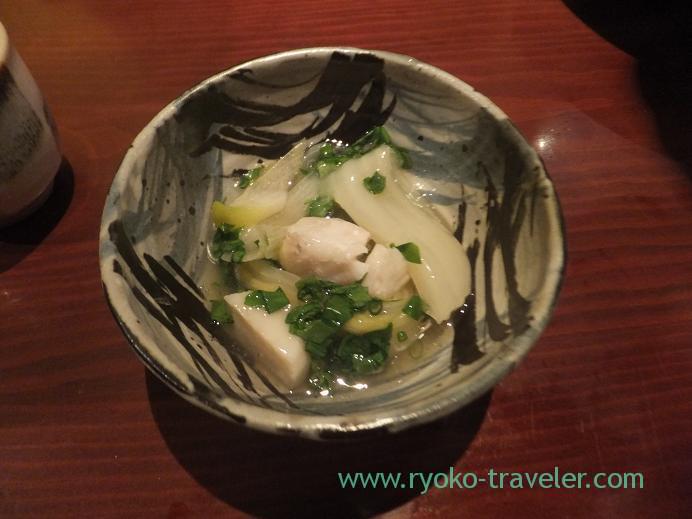 Oyster takikomi gohan.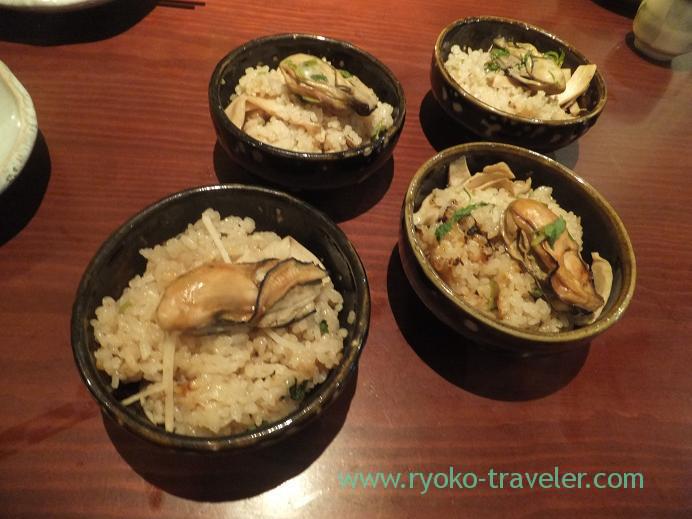 The organizer of the dinner party prepared me such a "Surprise".
This dinner party was held just after my birthday.


And another friend gave me such a cute present 😀
Those are chocolates. I don't eat it yet because it's too cute to to eat (^o^)