Notice: Yakitori-imai is temporarily closed to move to Gaienmae area close to Harajuku and Omotesando.
http://www.ryoko-traveler.com/yakitori-imai-gaienmae1/
---
Imai in Sendagi is great memory for us.
Yakitori Imai located in Sendagi area once close tomorrow.
They'll restart their business in Gaienmae area (around Omotesando, Harajuku).
So, I went to Imai twice at lunchtime before that. They serve oyakodon at Sundays' lunchtime only, but they'll quit open at lunchtime at new restaurant.
What a shame ! I just knew Sendagi is not far from my house !
Of course, Imai's oyakodon itself is excellent, and innards can be added on oyakodon is splendid, too !
It's Jyo-oyakodon with whole chickens' heart, less rice (上親子丼+マルハツ, 1500 yen + 300 yen – 50 yen = 1750 yen).
The whole hearts were so springy !
Coriander and keema being served separately was delicious,  too.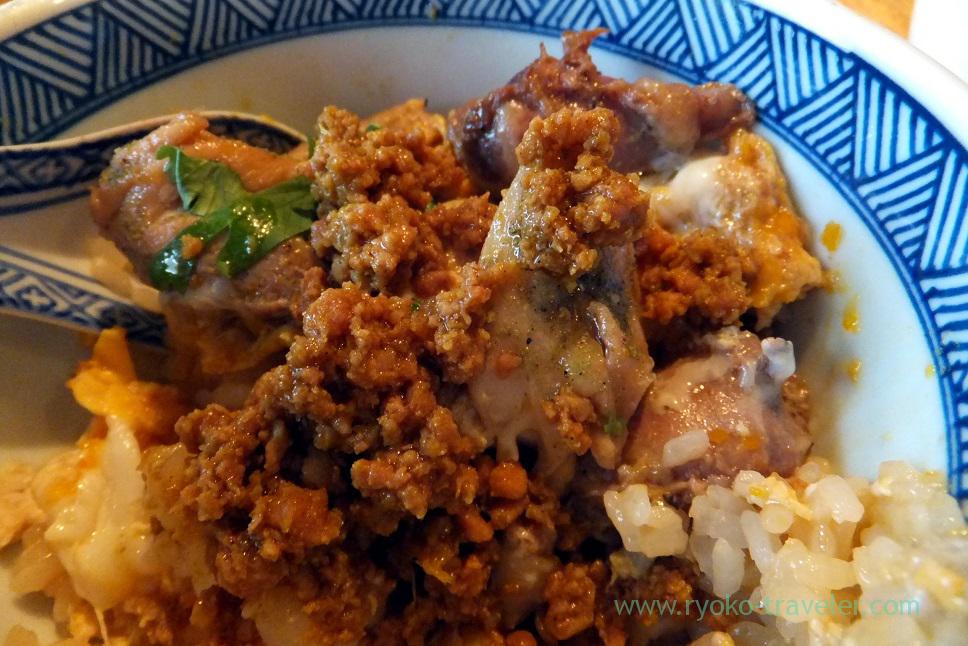 And another day, I had Jyo-Oyakodon with innards ,less rice (上親子丼+上もつ入り, 1500 yen + 500 yen – 50 yen = 1950 yen)
The innards were immature egg in the internals, liver, hearts and so on.
Though tomorrow is not Sunday, but it is the last day of their business in Imai and they are open at lunchtime in special.
I think there'll be so many people coming.
Imai was loved by many regular customers because they serve precious lunch and dinner.
http://www.ryoko-traveler.com/yakitori-imai1/
http://www.ryoko-traveler.com/yakitori-imai2/
About Yakitori Imai (焼鳥 今井)
Address / 2-29-4 Sendagi, Bunkyo-ku, Tokyo
Station / Sendagi station (Tokyo metro)
Open / 18:00 – 22:00
Sundays lunchtime / 11:00 – 14:00 (Oyakodon only)
Closed / Mondays
Twitter / @yakitoriimai