YAKINIKU TOUGARASHI already quit their business in 2016.
(January 1st, 2017)
---
Jjigae at old yakiniku shop
I found a good lunch spot at Tsukiji the other day.
Its name is YAKINIKU TOUGARASHI.
It's a yakiniku restaurant. Tougarashi means chili pepper 😛
As you see, it's very old.
I can't say the restaurant is clean by any standard 😛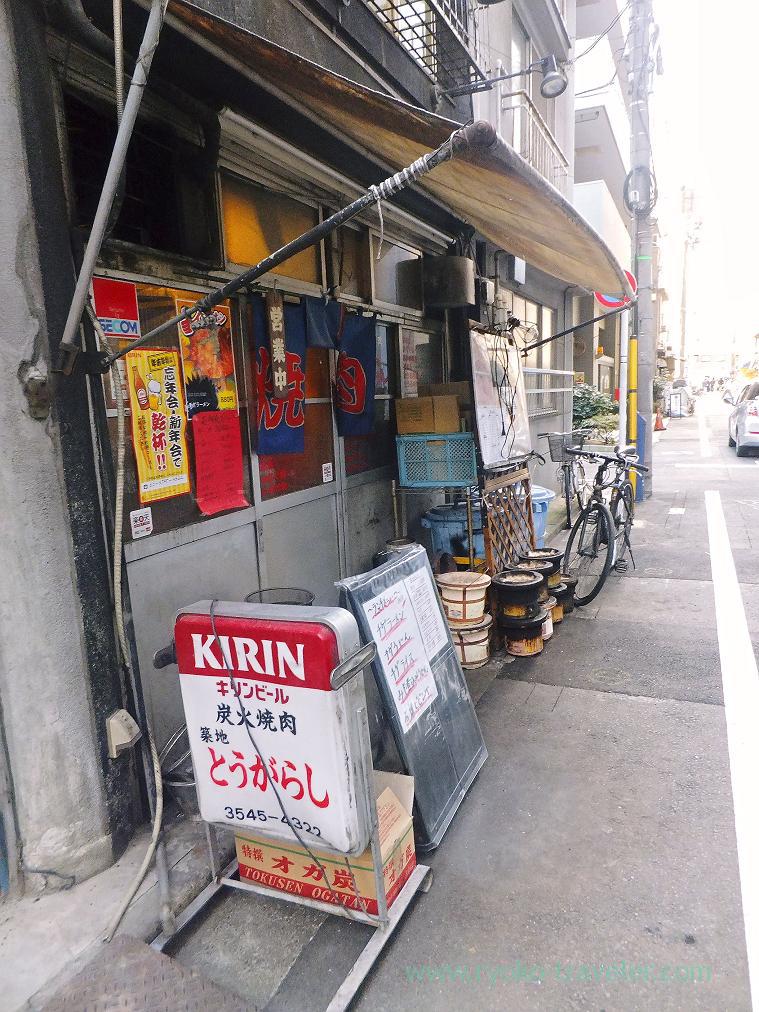 They serve jjigae and don't serve yakiniku at lunchtime.
We can choose one from rice, udon and ramen.
I ordered a ramen last time.
Because of the oil of the dried noodle, the jjigae in heated stone bowl was hissing hot. Though I tried to take the photo, I put my camera into my bag soon.It's dangerous !
The jjigae was so tasty, but I don't like the dried noodles. So, I went to there again soon and ordered rice (チゲライス, 880 yen).
Rice was served separately though ramen is served in jjigae in advance.
Rice don't have oil, so the jjigae became silent quickly.
The ingredients were enoki mushroom, green onion, onion, beef meat, tofu and Chinese cabbage. Plenty of vegetables in it.
By the way,,,, I can't believe the amount of the rice ! So much rice !
Maybe the thing on rice was chili oil 🙂
It wasn't too spicy. The level of spiciness was just for me.
If you want to eat more spicy jjigae, they cook it more spicy with 100 yen.
I want to try udon next time !
The namul was tasty, too 🙂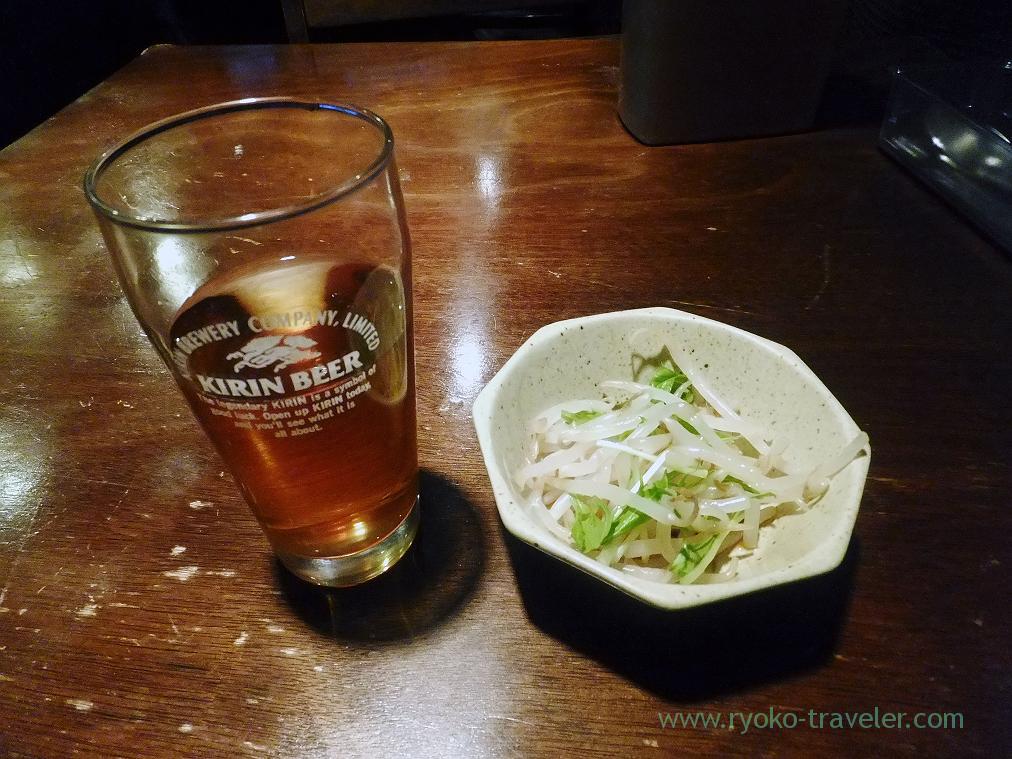 Well, that is beer glass, but it had oolong tea in it. 😛
About Yakiniku Tougarashi (焼肉とうがらし)
Address / 6-3-6 Tsukiji, Chuo-ku, Tokyo
Station / Tsukiji station (Tokyo metro)
Open / 11:30 – LO13:30, 17:00 – 23:00
Closed / Saturdays, Sundays and another national holidays except for 2nd and 3rd Saturdays