* private room
* inexpensive
* very close to Taipei station
And I found Work Inn Taipei (窩客國際旅館) just close to Taipei station. Though we Japanese use Chinese character, this character "窩" is not common.
It's located very close to Exit A8 of Taipei station.
Also Tim Ho Wan that won single star of Michellin is close to the hotel, so it's good location.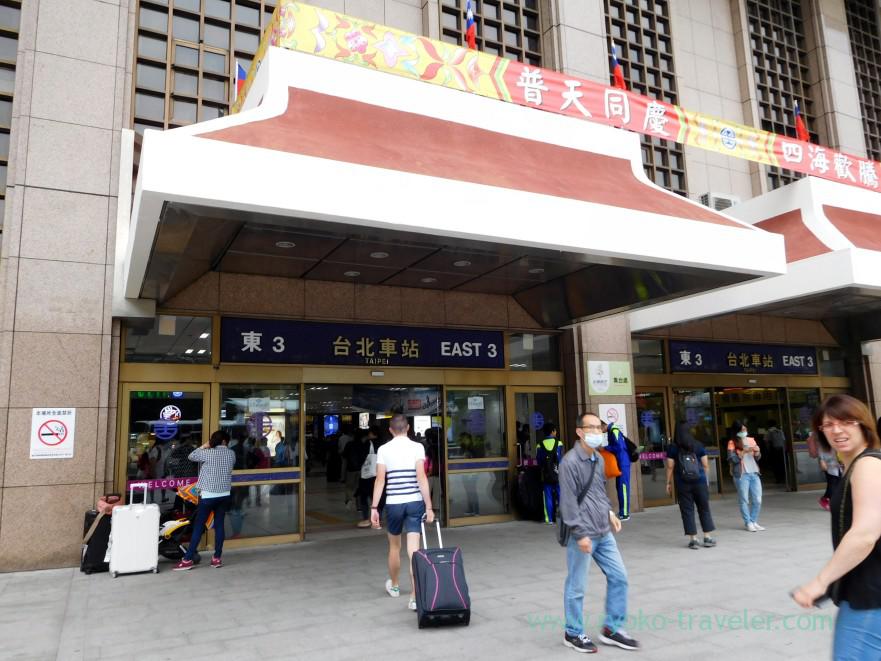 This hotel occupy on 8F – 9F floor of the building.
The front desk is on 9F. So, at first, I went to 9F floor with the elevator.
There's dormitory and women's only area on the 9F. And another is on 8F. This picture was taken on 8F. There're private rooms.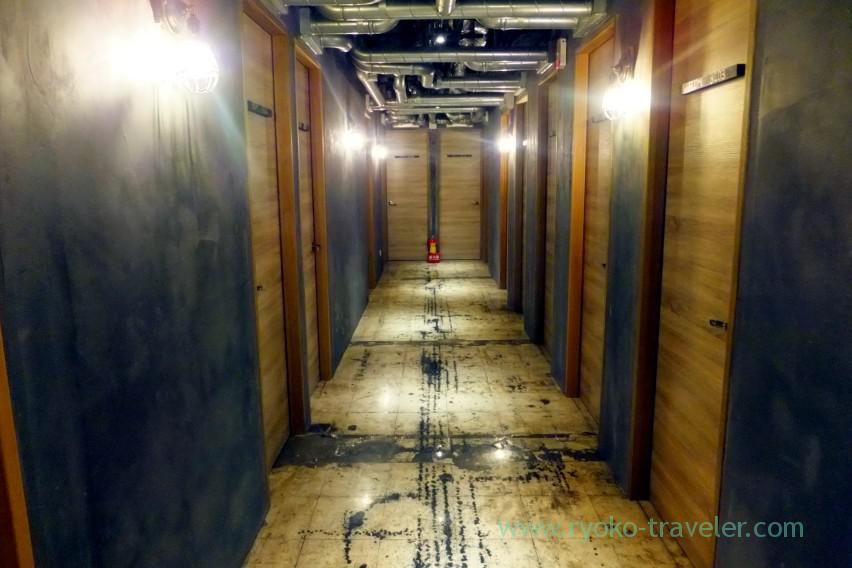 My room was too narrow. There's a bed and small table only. There's a TV hanging on the wall and I could watch TV from the bed, but because of thin walls, there's no speaker and I had to hear with headphones. And the lightning is dark. It's like cave. But it cost me 1300 TWD. Inexpensive !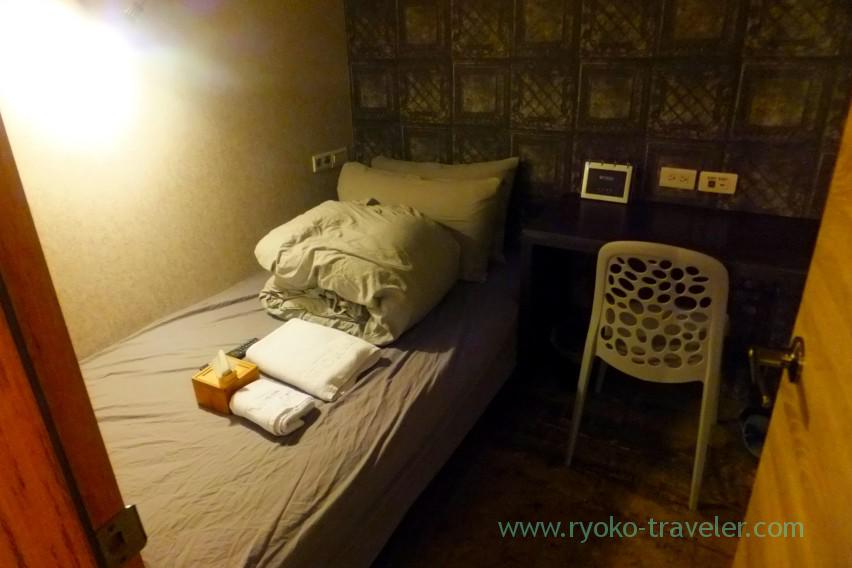 Somehow elevator don't stop 8F. So, people on 8F have to go upstairs to 9F and use elevator to down for going outside. It's inconvenient a bit.
Also, refrigerator, loundry, kitchen, table is on 9F.
As a whole 9F floor is bright and convenient. I think dormitory on 9F is better than private room on 8F.
Especially, I recommend ladies use dormitory or private room within women's only area on 9F. Because men and women have to share shower and restrooms on 8F.
And shower room's door is frosted glass 🙁
Better
*  Very close to Taipei station. If you get out from A8 of Taipei station, you don't have to get wet in the rain.
*  Inexpensive even though such a good location
Bad
*  No elevator on 8F
*  Unisex shower and rest room on 8F (Showe room is divided with frost glass)
*  No speaker for TV
*  Narrow room
*  Dark room
*  Cash only
If you check my impressions about the hotel, this hotel is bad. But they are attracting because such a good clocation all the same. And they are clean.
I want to stay in the women's floor next time. That floor looks very comfortable.
About Work Inn Taipei (窩客國際旅館)
Address / 台湾台北中正區公園路13號9樓
URL / Website, Instagram, Facebook
Reservation / Booking.com