Notice : Wine-bar Tera Humuhumunukunukuapua'a already quit their business (January, 2015)
---
I knew there is a standard cafe bar in my office building.
But the cafe bar transformed into a Hawaiian cafe bar before I knew.
They changed their name into "Wine-bar Tera Humuhumunukunukuapua'a".
Humuhumunukunukuapua'a is Reef triggerfish in Hawaiian name. So long name… :p
Where?
It is on the 1st floor of Harumi Toriton building.
Free drinks
All foods have free refills on drinks at lunchtime. Hawaiian coffee, tea, pineapple juice, orange juice, oolong tea and so on.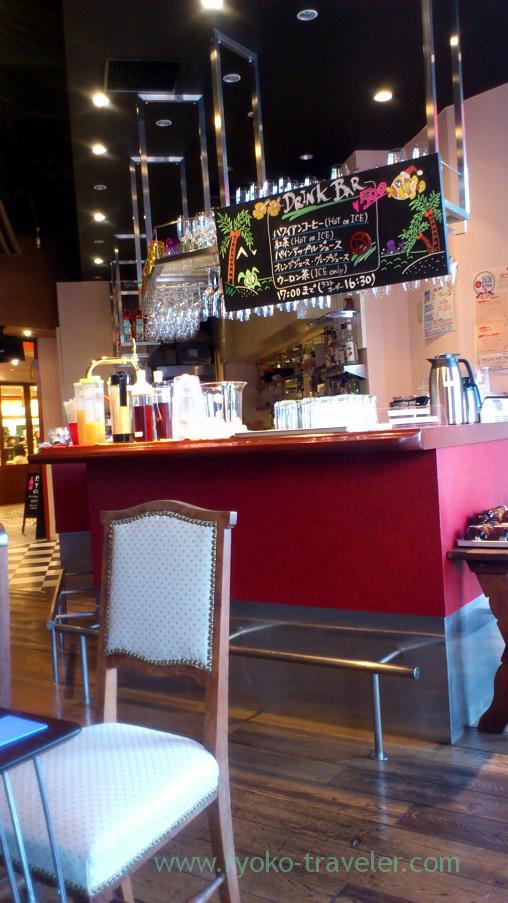 Garlic shrimps, poke, pancake, etc,,, there are some Hawaiian dishes on the menus at lunchtime.
I ordered a garlic shrimps set (ガーリックシュリンプ, 980 yen). Garlic shrimp is one of my delight Hawaiian food.
The waitress served me a salad and I brought a cup of hot coffee by myself after order.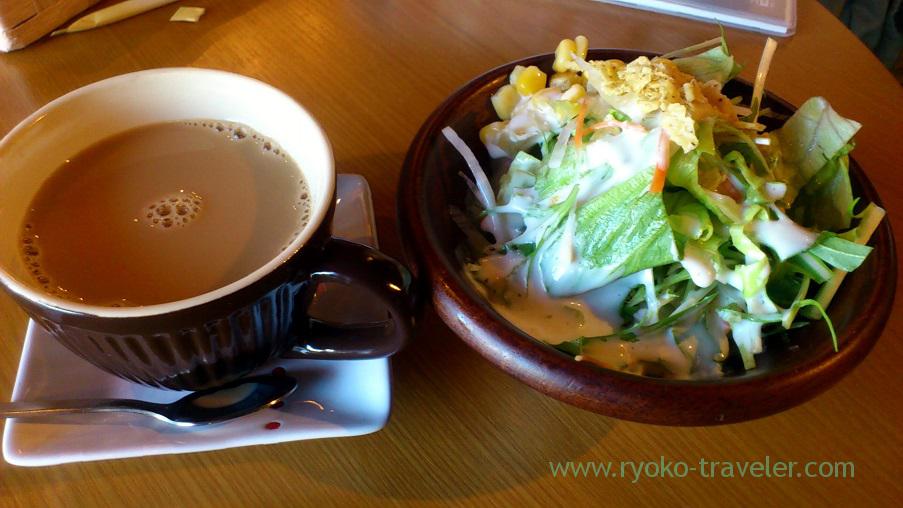 After a while, garlic shrimps was served. It was good. But, it quite differ from "Garlic shrimps" that I had known…Umm. It's simple fried shrimp with garlic and butter.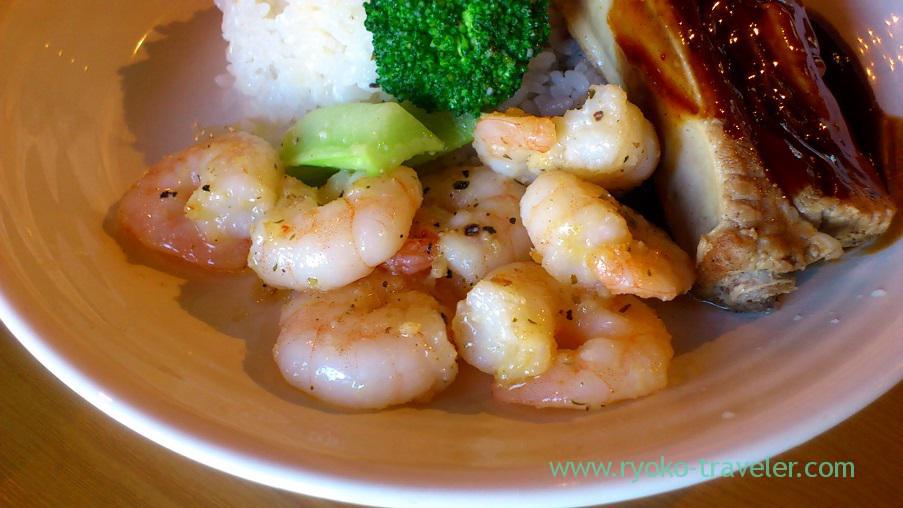 They are conscious of Hawaii and they try to change simple cafe & bar into Hawaii-like cafe & bar.
Recently so many Hawaiian foods restaurant has been opened in Japan. Maybe they also wanted to share in the good luck of the fad for Hawaii. But I think they haven't succeeded in their trial X(
By the way, I'm sure that I ordered a garlic shrimps set. But somehow there was a spare rib on my dish. It occupied more than one-third of my dish…
Nevertheless there wasn't the word "Spare Rib" on the menus.  It was good. But I didn't order it for eating meat !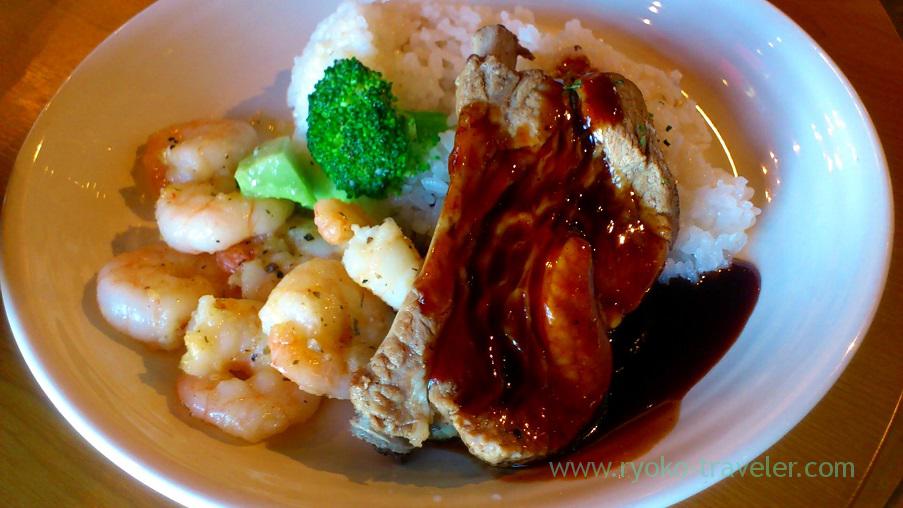 Anyway I'm very glad that I can take free refills on drinks at lunchtime in my office building at lower price. I want to try poke next time.
About Wine-bar Tera Humuhumunukunukuapua'a (ワインバーテラ・フムフムヌクヌクアプアア)
Address / Harumi Toriton Square 1F, 1-8-16 Kachidoki, Chuo-ku, Tokyo
Open / 8 a.m. – 11 p.m.
Closed / No scheduled
Reservation / Available for dinner time only
Credit card / Available for dinner time only
Smoking / Not permitted