The Parrade and illumination at nighttime was overwhelming !
After enjoying kushiage, udon and oyakodon, we went to USJ (Universal Studios Japan).
Of course, we enjoyed sightseeing, too 🙂 Not we weren't eating all the time 😛
When we got to USJ, it was still light. Anyway, we joined "The Amazing Adventures of Spider-Man"
I forgot I'm anemic and such a roving motion vehicles make me feel bad 🙁
I was about to lose consciousness.
Roller coaster is far better for me because it go ahead only.
Uh, USJ have a roller coaster that go backward…. awful…
We took a rest for a while until I got better and after that we joined JAWS 😀
I was very happy to get a stuffed JAWS' !
And, we took a walk around the park. Trompe-l'œil ! Do you aware of it ? At first, I couldn't recognize.
Just walking around the park was fun !
Because it was weekdays, it was not crowded.
So, We could see parade with relax and comfortable in the front row ,that is our aim of the visiting USJ this time.
Glittering kitty….umm. Huge and sparkling kitty is not so cute…..
A carriage came…
At last, Cinderella appeared !  How lovely !!!!
Illumination of Spiderman in the dark was nice 😀
I wanna go there again. Though I don't watch movies so frequently, but still I could enjoy the park !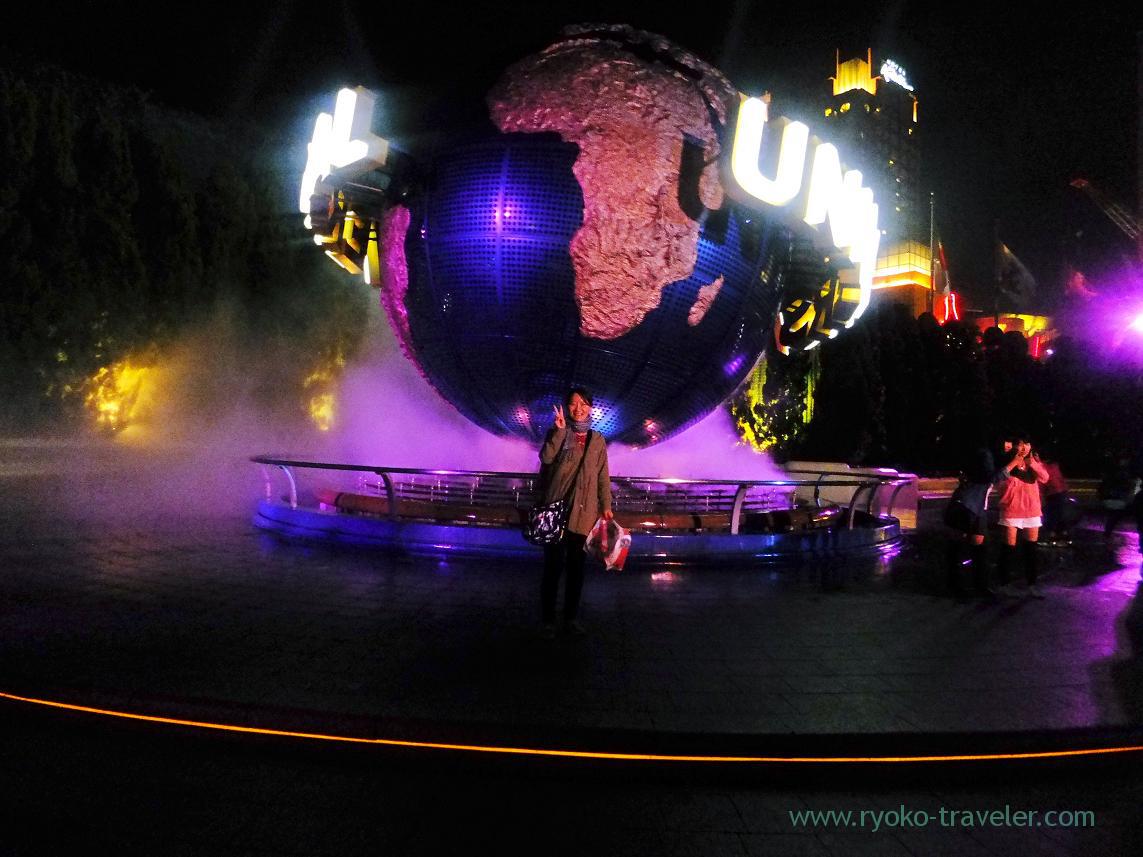 I want to go Osaka again soon. We can go there by LCC at lower price 🙂
About Universal Studios Japan (ユニバーサル・スタジオ・ジャパン)
Address / 1-1-111 Sakurajima, Konohana-ku,Osaka-shi, Osaka
Station / Universal city station (JR)
Websote / http://www.usj.co.jp/e/(in English, Chinese, Korean)