"Uruoi Sengen" means " I declare to keep moisture in the skin" in English.
I had been wanting to try such jelly sticks containing collagen.
I found I can get the three sticks without charge by the internet.
So I ordered it soon.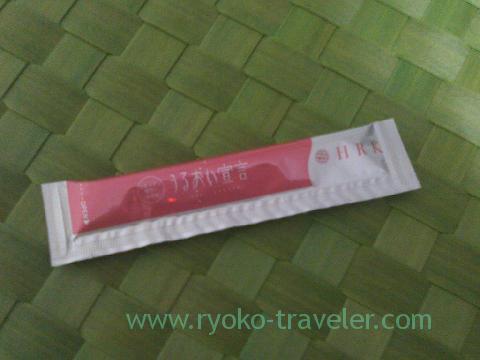 "
Yuzu flavor 🙂
This tasted strange a bit.
But this is small in quantity, so I don't feel difficulty a lot in having it.
Most collagen drinks are large in quantity. And difficult to drink.
But I have fulfillment because I drink up with patience.(But I can't find its effection at my skin.)
I used it for three days, but there is no effection.
In the first place, it seems there is no vital reaction in my skin, I don't feel my skin alive.
Is there any sebaceous glands in my skin ?