I wonder if how is under Kachidoki Bridge.
So, I went to there.
There is a patrol boat. You must not fishing here. Fishing here as poaching.
(To begin with, Sumida River doesn't have good quality of water… :()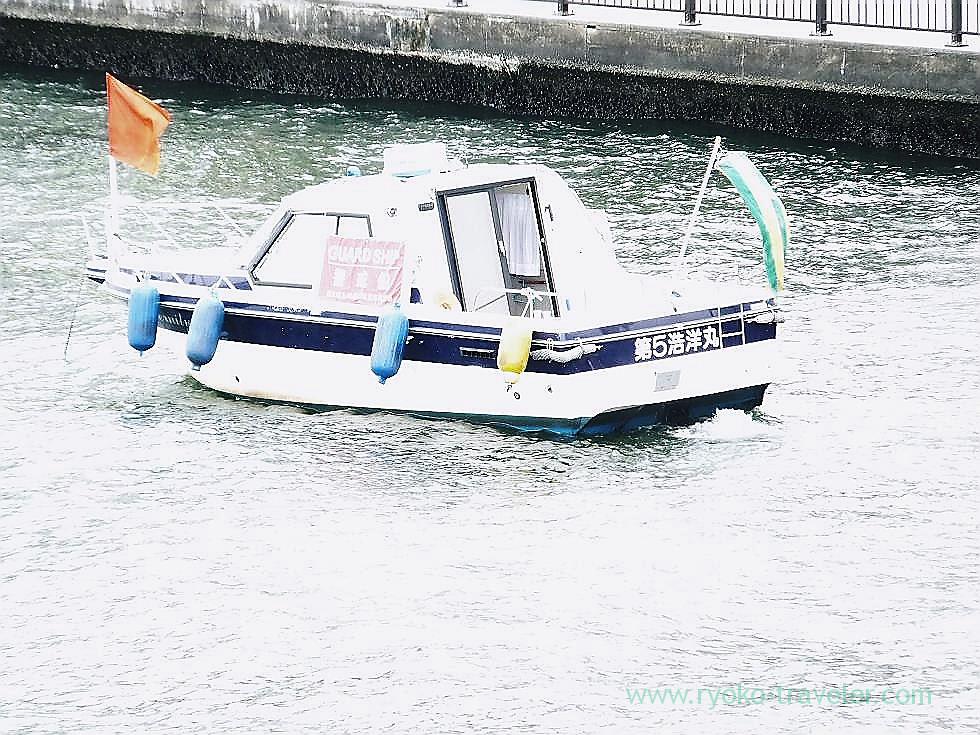 I walk through Kachidoki bridge across Sumida River flequently.
And, this is the under of Kachidoki bridge.
Yes, I'm crazy to go just under the so shaking bridge.