There're some cafe chain stores around Kanto region.
Doutor, Excelsior cafe, Saint Marc cafe, Pronto, Starbucks, Segafredo and so on.
Among them, I love Tully's best.
Of course, their foods and drinks are good, but the reason why I love them best is their slow space.
I like drinking their coffee and sitting on the comfortable sofa 🙂
I always drink cafe latte, but today, I wanted to challenge another drinks.
Tully's coffee serve two limited drinks this summer.
Chocolista (S – 530 yen), and Yogurut and Maui gold swirkle (650 yen).
I tried chocolista at first. It was like chocolate itself ! It had rich taste of chocolate and tasted sweet 🙂
Chocolista used to be served at Roppongi Hills branch and Omotesando Hills branch only. But Tully's has started to serve it at every branches.
It's small size. It was good for me.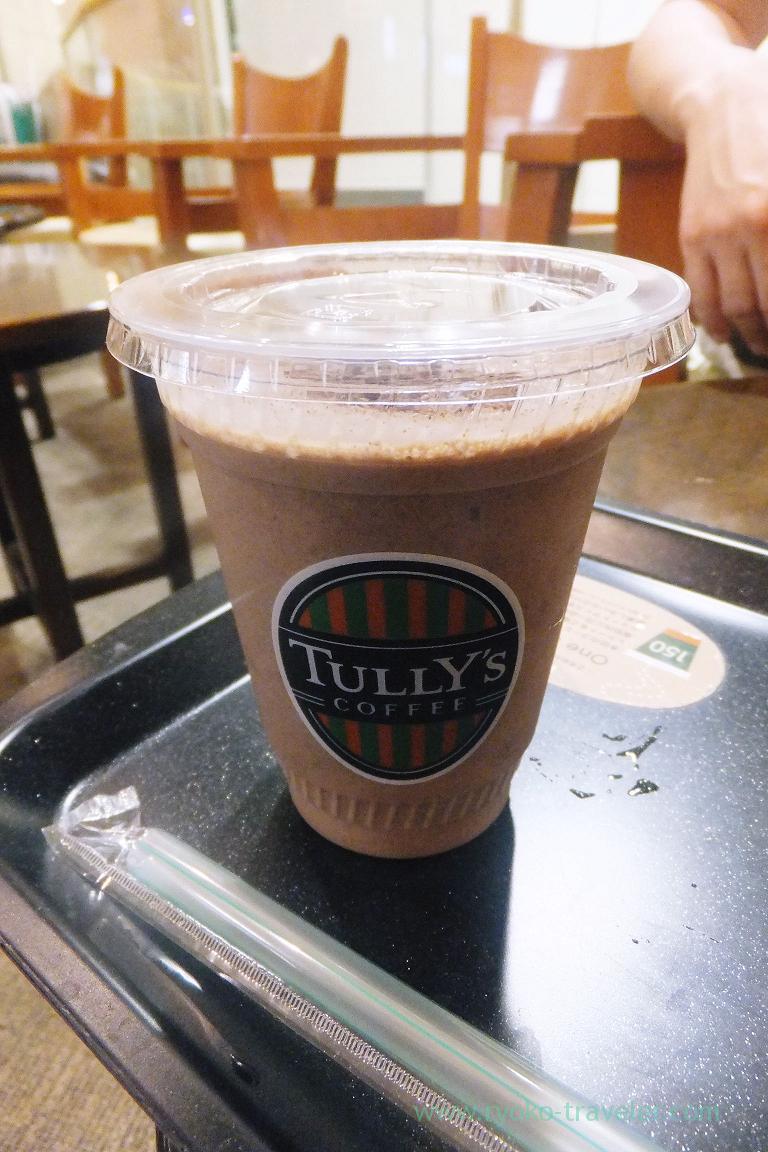 I recognized that those two drinks are served in this summer only. But some media says it is a new. I don't know which is true.