Odayasu's specialty in Tsukiji Uogashi.
You might know that Odayasu is one of my favorite eatery in Tsukiji market, but somehow I hadn't been to the branch of Odayasu in Tsukiji Uogashi that was open last November.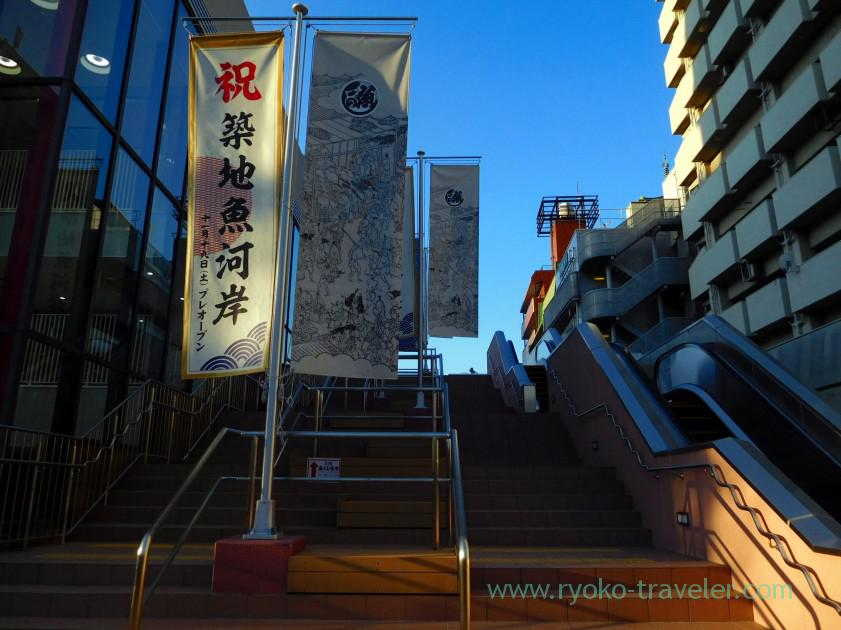 The food court in Tsukiji Uogashi is consist of four shops. Uogashi Kaisen (Seafood), Torito, Senri-ken and Odayasu.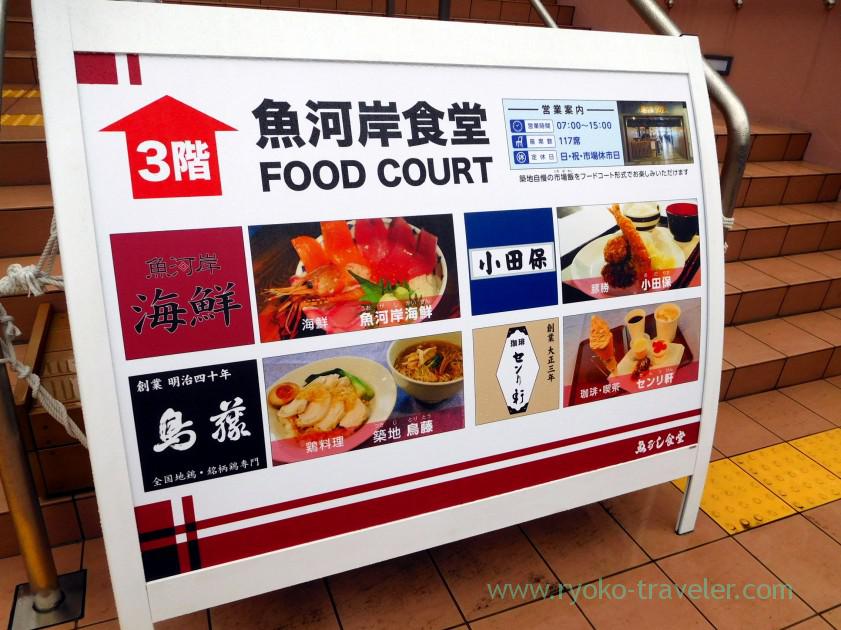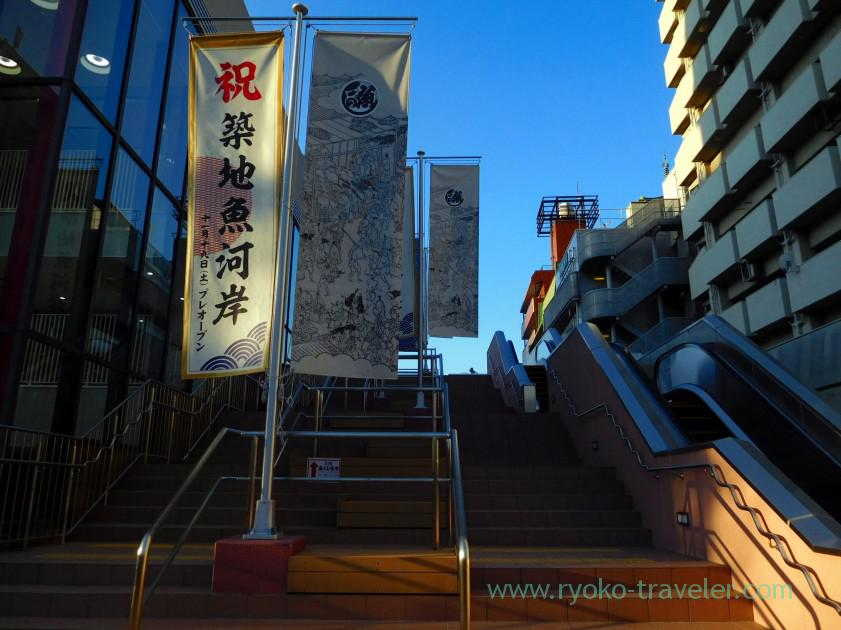 Tsukiji : New buildings "Tsukiji Uogashi" (築地魚河岸)
Wholesalers gather to Tsukiji Uogashi ! "Tsukiji Uogashi" is open from November 19th, 2016, last year. Tsukiji ...
Odayasu served deep fried foods mainly. The food court has changed a bit. When the building was open, each shops don't show their names.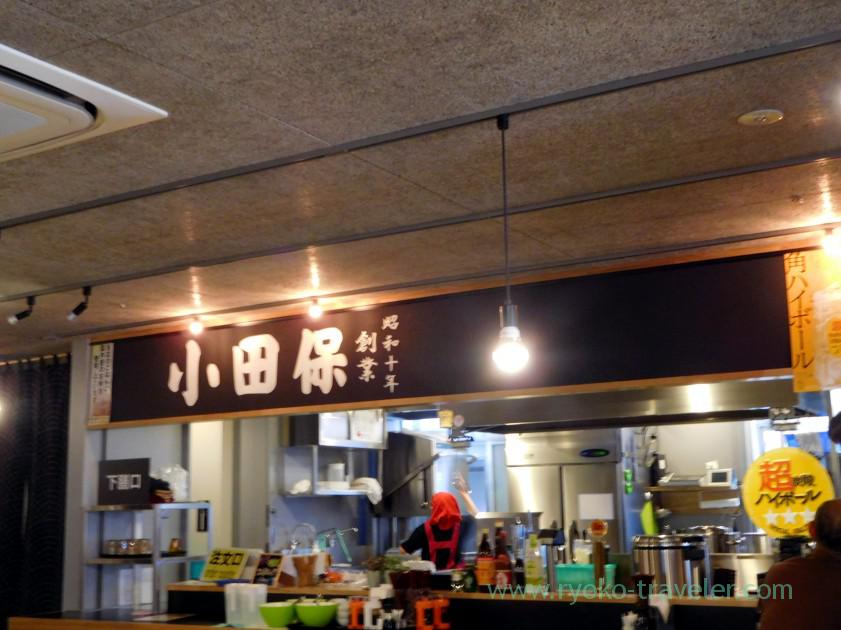 From the top to buttom.
Assorted deep fried foods (shrimp, scallop, crab cream croquette), deep fried horse mackerel, deep fried oysters, karaage, fried oysters with butter, roast pork and eggs, pork saute, kaki mix (deep fried oysters and fried oysters with butter)
Cutlet sandwich, roast pork, tuna sashimi. We can have almost all foods at Odayasu in Tsukiji market, too. But Cutlet sandwich can be eaten in Tsukiji Uogashi only. So, I had wanted to visit there. And finally, I tried Odayasu's special cutlet sandwich 🙂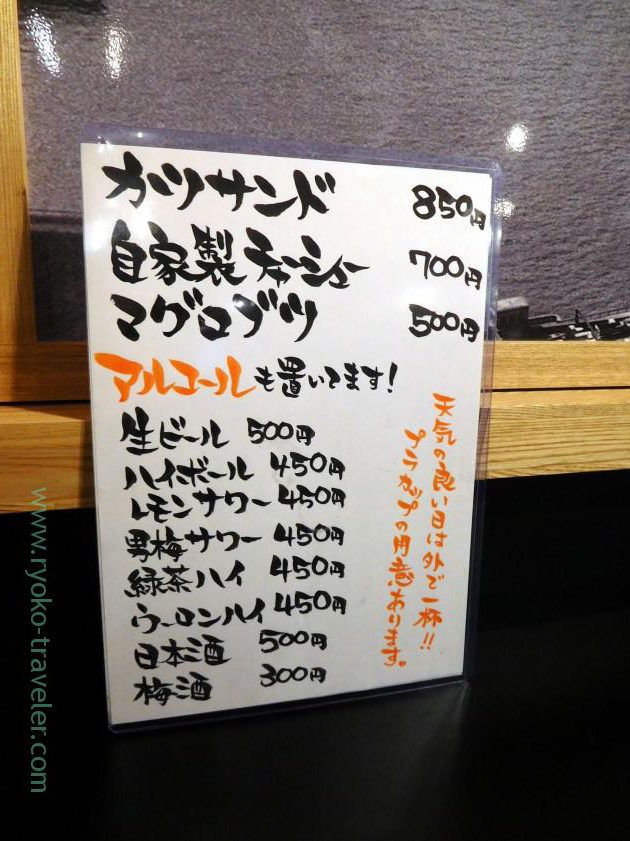 Cutlet sandwich (カツサンド, 850 yen).
This cutlet was cooked after order. So, its coating was so crisp and warm.
And the meat was so thick. Those meats were about 2cm. Shredded cabbage, sauce and mustard.
I was peckish, so, three pieces of cutlet sandwich was good for me that time.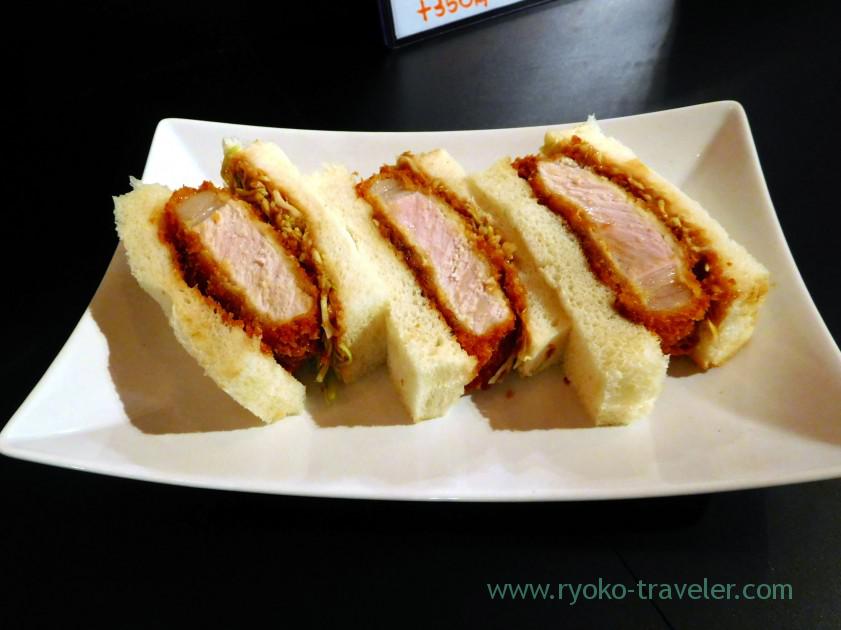 By the way, Odayasu and many eateries in Tsukiji market don't accept children, but this food court in Tsukiji Uogashi accept families with children and babies. And baby carriages, too. So, it's good place for families 😉
Not only families but also drinkers are welcomed. Odayasu in Tsukiji Uogashi prepare variety of alcoholic drinks such as beer, Japanese sake, highballs and so on. (but no wines)
About Tsukiji Uogashi (築地魚河岸)
Open / 7:00 – 15:00 (Uogashi Shokudou Last Order 14:00)
Closed / Market's holidays