I arrived at Nara station around 7p.m. I felt chill. I wanted to buy kakinohazushi for my night meal.
"Kakinoha" mean persimmon leaves. Oshizushi made lightly pressed rice and fish.
And hold by persimmon leaves.It's traditional foods in Nara and Wakayama.
But unfortunately the shop was already closed.
So I went in a supermarket near Nara station. and I bought a instant udon bowl for night meal and breads for next morning's breakfast.
Maruchan Instant Udon Bowl, Kansai-styled soup.
I compared the udon with Kanto-styled one.
But I can't tell the difference in the taste.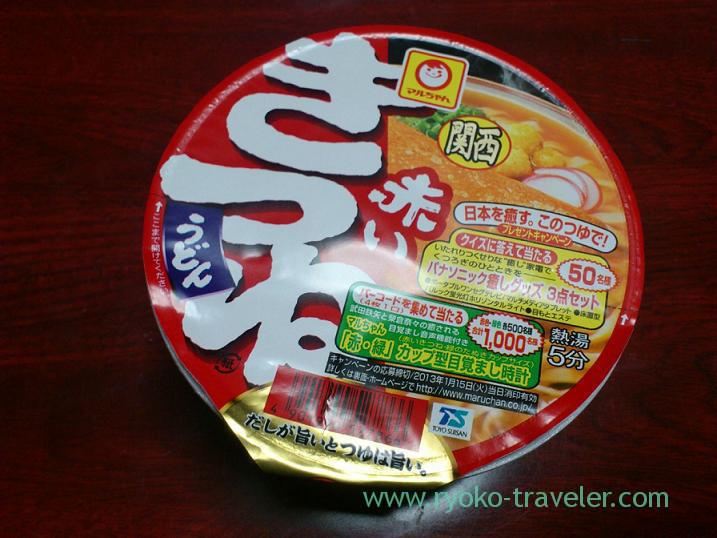 And my breakfast 🙂
Yamazaki "Lunch Pack" – Red wine flavored stewed tongue.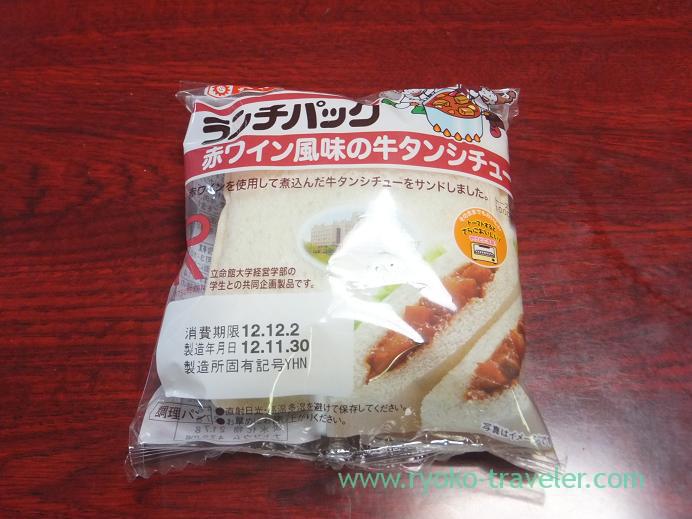 It is produced by the joint project with Faculty of Business Administration, Ritsumeikan University students. It was dealt in Kansai area only for a limited time.
It had a real stewed tongue taste. I think it cost a lot.
My accommodation during my trip at Nara.
Guesthouse Nara Backpackers.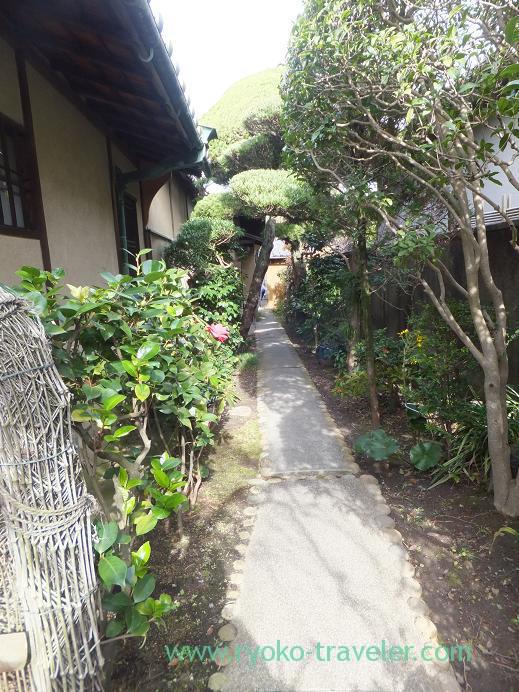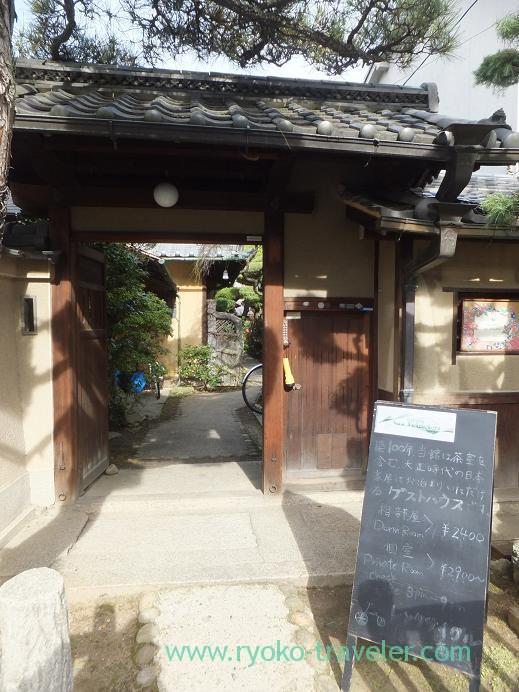 Ordinary a Japanese old house.
http://www.nara-backpackers.com/home.en.html
One night sharing a room from 2400 yen.
There were some foreigners staying at the accommodation 🙂
I checked out from the accommodation, then I went toward Todaiji temple (東大
寺). My last sightseeing at this trip.