I used the toilet in Funabash FACE Building the other day and I found the restaurant that is usually crowded was empty, so I took lunch at the restaurant. Though I wasn't so hungry yet 😛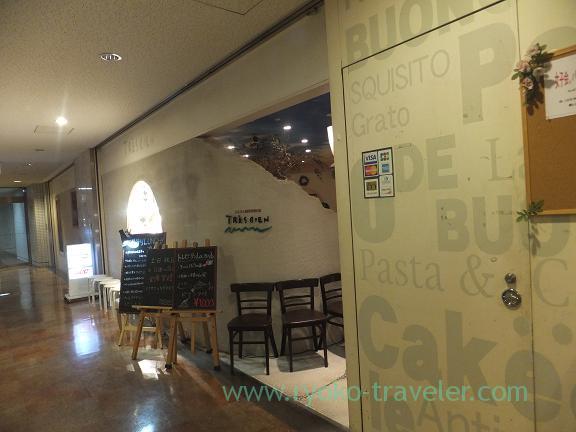 There is my favorite Korean foods restaurant in the building, so I entered the restaurant whenever I went into the building.
The building have any foods restaurant,,, tofu dishes, izakaya, soba, sushi and so on.
Because it was lunchtime, every sets were valueble.
Spaghetti, drink and cake – around 1000 yen in all.
The wall, ceiling and floor is white, and it looks like cavern. Stylish. There is a branch in front of Chiba station, but that is too old.
I could select a spaghetti from some menus, and I choiced a spaghetti with uncurd ham and asparagus. My drink was coke !
The spaghetti looks good 😀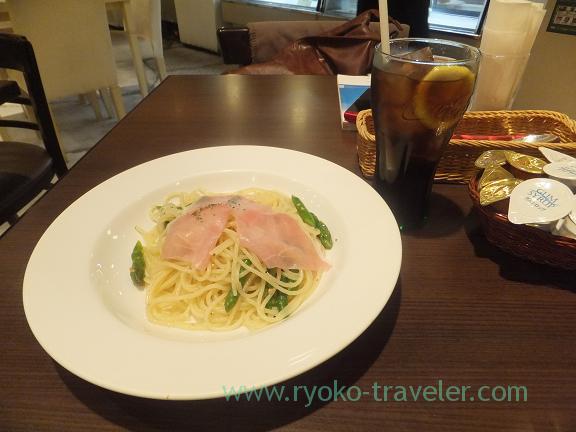 Though I don't like carbonated drinks, coke and Fanta grape is an exception !
Three slices of uncurd ham was thin, but wide. The asparagus was tasty, too. It was well seasoned, but someone may feel salty. Because uncurd ham itself have salt.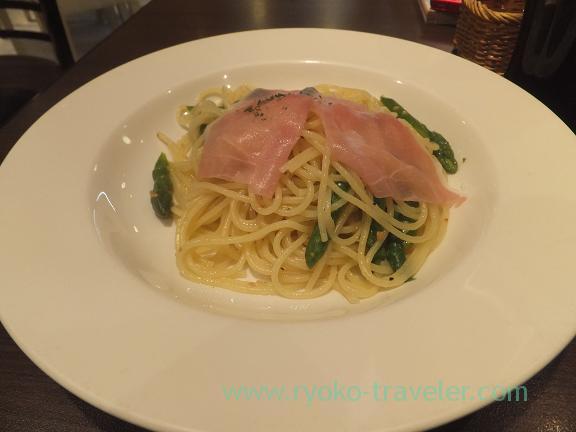 The spaghetti was tasty. Though it was not al dente. In fact, I don't like my spaghetti al dente.
Also I like my udon too soft 😀
Cake after the meal. I could select one from salads and cake, and I selected a cake.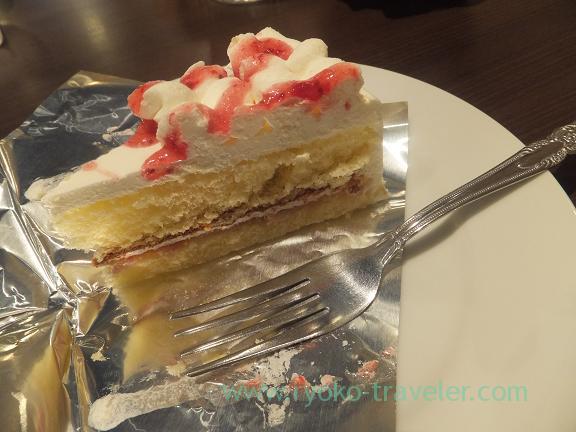 It was not good ! The jam on the cake was toooo sweet ! It disturbed me !
So cheap taste. I should have ordered salads 🙁
The waitress gave me voucher of one cake when I paid. NOOOO !  50 yen discount ticket is better for me :P.
Tres bien (トレビアン)
Funabashi FACE B1F, 1-3-1 Honcho, Funabashi-shi, Chiba
Open – from 11:00 to 23:00
Holiday – no holidays