This might be the last Tokyo Bay Fireworks …
Tokyo Bay Fireworks was held 8th, Saturday, and every streets around Tokyo bay were crowded. Also I was invited to the party that was held in the private room by my acquaintance. The fireworks could be seen well from his balcony. Well, we were looking forward to having his hearty meal more 🙂 His cooking skill is well-known to us by his blog. http://blog.livedoor.jp/tsukijigo/ (in Japanese only)
http://blog.livedoor.jp/tsukijigo/archives/45049631.html
Not only those tastes but also those looking was great. Sweet fish
Cold blackthroat seaperch shabu-shabu
Somen This somen is made from minced pike conger. Konjac jelly-like texture was fun !
His kitchen isn't large. But he cook awesome foods such a narrow kitchen. My kitchen is far larger than his kitchen. I can't cook such a food. It is something shameful 🙁 I hope I'll post such a high-quality foods on my own at this blog. Fireworks could be seen from the balcony. It is eighth floor. So, we could see fireworks in front of our eyes. Amazing. But to my great regret, I couldn't take the photos.
Those photos can't show you the excellenct of the fireworks. So, Watch it instead 😛
One of the participant cook it at the table quickly. Fig and uncured ham
And vinegared pike conger (hamo in Japanese) and cucumber.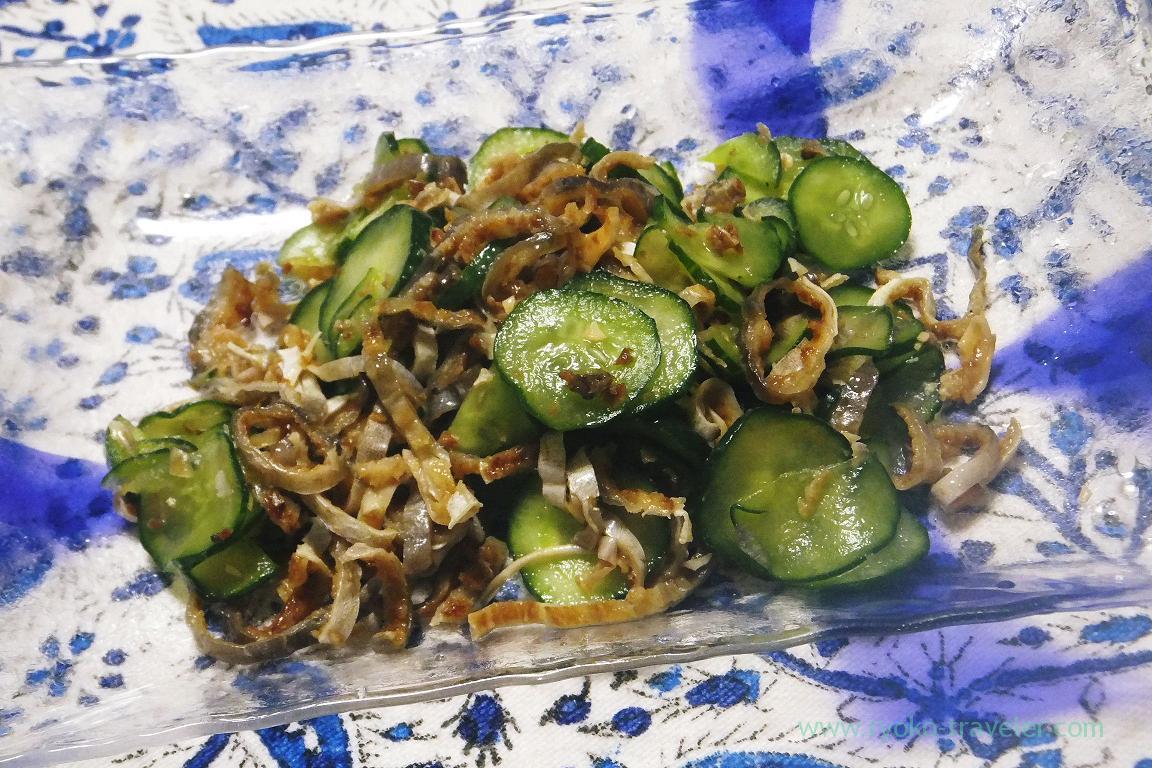 By the way, this will be the last Tokyo bay fireworks because of constructing facilities for Olympic 2020. After the Olympic was not decided yet. I'm very happy to share this splendid time with my friends 🙂
Another participants' post about this party is here (everything is in Japanese)
http://blog.livedoor.jp/myturn1215/archives/52078205.html
http://narashi.blog.jp/archives/52102596.html
http://blogs.yahoo.co.jp/father_6969lock_oh_kuroguro/14223269.html