After river rafting ride, I needed onsen time !
I gave up going to Iya Onsen, but I never gave up taking a onsen bath 🙁
I found the hotel on my way to landing place. I passed through in front of the hotel.
"This hotel has onsen bath,if I remember rightly :(."
Well, Oboke "Onsen"(大歩危温泉) !
And I also knew that this hotel allows day trippers using bathroom at lower price through my guidebook.
I entered the hotel, and I asked a receptionist, "Can I take your onsen bath ?"
The receptionist said, "Yes, please :)"
I gave him 500 yen for admission. Then I went toward bathroom with pleasure ヽ(´▽`)ノ.
The hotel has chartered bathroom, too.
When I took the bath, I felt the hot water in the open-air bath wasn't hot spring. Well, it differs from hot spring.It is Togoal bath. Togoal is man-made mineraled stone.
It is what is called a man-made onsen.
I don't like man-made onsen 🙁 I don't want someone use the word "onsen" for bathwater additive.
"Onsen" must be use only by natural onsen water. Don't you think so ?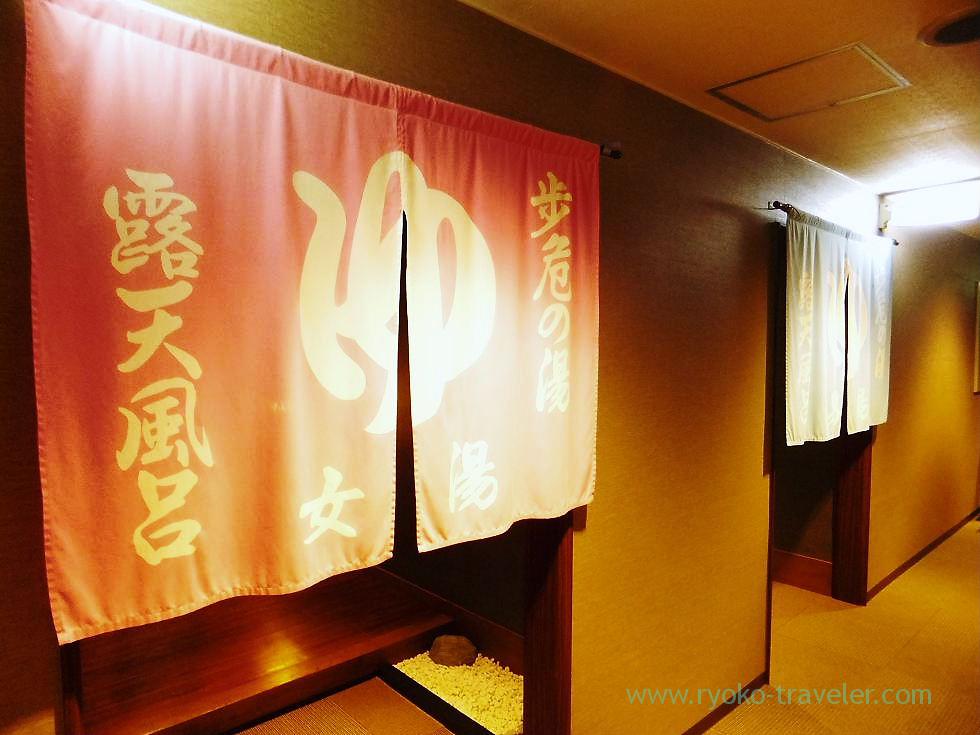 Indoor bath.The hot spring type is simple sulfur spring. This is colorless and transparent, but it slightly had sulfurous odour. So slightly.
It is circulating bath, which recycles hot spring water once poured into the bath. It is not fresh.
It was a good onsen bath, and because it is circulating bath, or because its own properties, I felt the onsen water was soft for sulfur spring.
There are two open-air bathtubs, this is a wooden tank bathtub, and I could had a good time seeing the river.
I felt deeply about seeing the river from open-air bath, "This is the river that I passed through by the boat just now. :D"
Tokushima and Kagawa 2011 (6) Oboke Rhine cruise
Amazing emerald green river as expected !"Mannaka" is a landing place for Oboke rhine cruise (Oboke excursion
Another bathtub. I could see the river with leaning forward.
But I was a little disappointed that there is a road right over the window. It was a good view from bathroom, but it was noisy when trucks passed.
Nobody entered the bathroom except me, so it seemed my private bath 🙂
Well, I didn't see anyone in the hotel except staff 😛
It is necessary to drink water before and after long bathing 😀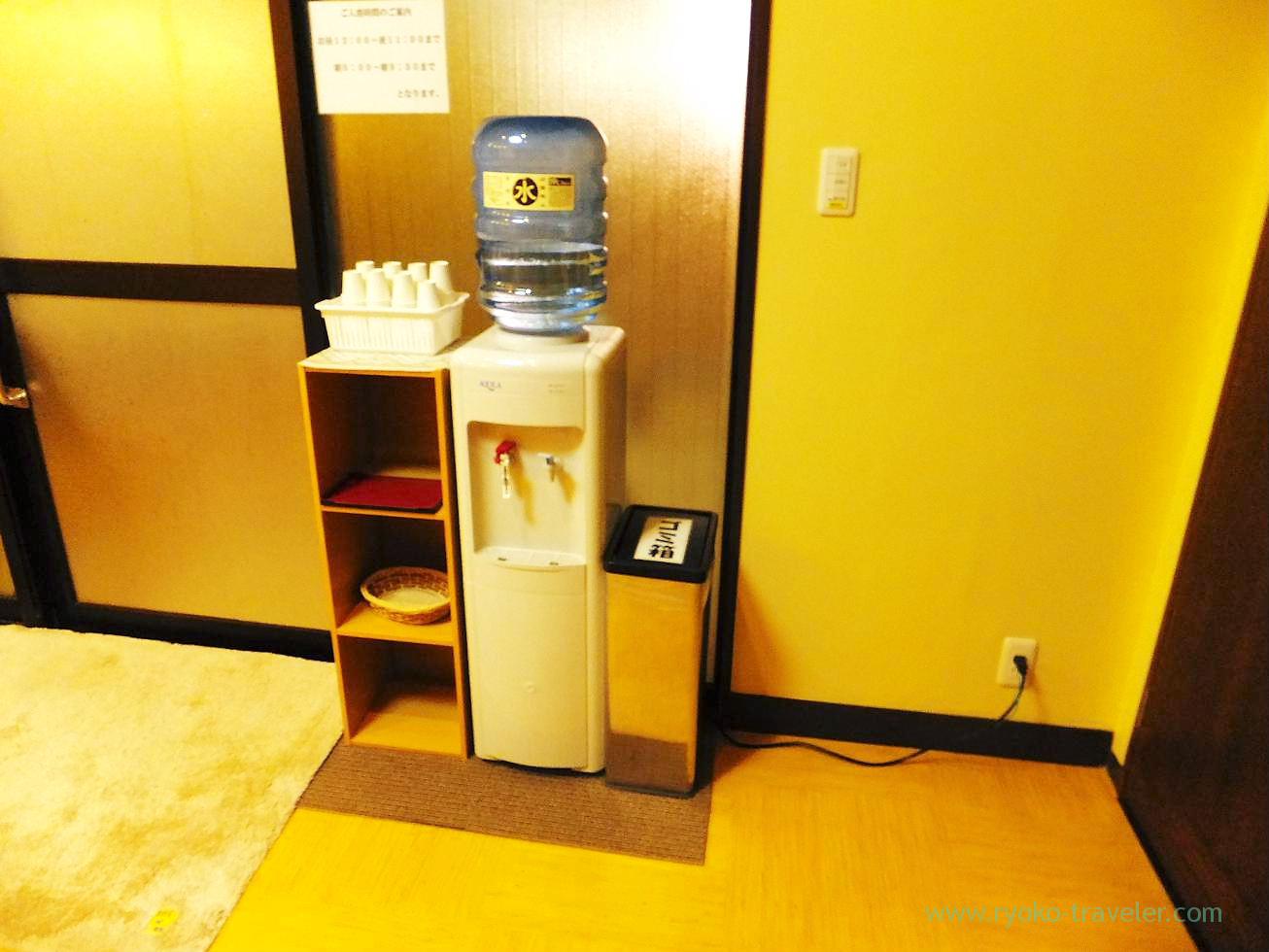 Though I couldn't understand the value of togoal bath well, it was good for me as onsen type, onse quality and the view from open-air bath.
I got out of the hotel, and I went back to Oboke station.
Oboke give trippers from all over the world a hearty welcome 🙂
Incidentally, there were many chinese. Well, Shikoku is near from China.
There are direct flights between China and Shikoku 🙂
Bye-bye, Yokai.
About HOTEL OBOKE MANNAKA (ホテル大歩危まんなか)
station / Oboke station (JR)
onsen / Oboke onsen (Sulfur simple hot spring)
sauna / stone sauna (extra charge)
charge / 500 yen for bathing
open / from 12:00 to 21:00
holidays / No scheduled
Reservation / Booking.com,
agoda.com,
Expedia,
Hotels.com
websites / http://www.mannaka.co.jp/ (in English, Chinese, Thai, Korean)