Amazing emerald green river as expected !
"Mannaka" is a landing place for Oboke rhine cruise (Oboke excursion ship). And its building have a souvenir shop space and restaurants in it.
A lot of tour groups were there. It was very crowded. The entrance is ground floor. I managed to buy a boat ticket and going down to the landing place.
I was confused by guidances of group tours conductor on my way to the landing place 🙁
This facility staffs are hospitable to group tours.
But they treat individual customers coldly 🙁
They disturb individual customers for group tours can get on the boat earlier 🙁
Though I didn't know how to go down to the river from the building on hill, there was stairs to the river in the building. Going downstairs, wharf was in my sight.
The Yoshino river came steadily nearer 🙂
Not. I came to Yoshino river closely 🙂
Going downstairs further,
Such a strange passage…

"楽道(Rakumichi)" is the road to the landing place with ease.
I knew there was one more road. Not ease one.
But we couldn't use the road at that time.
By heavy rainfall at last September, maybe.
Finally, I went out of the building. Looking up for the building "Mannaka" from the landing place.
The building stands such a cliff. Amazing.
Seeing closely, this river have a beautiful emerald green color .
"Lets, go!"
From the boat, the color of river seemed more milky green than emerald green 🙂
The leaves were yellow or red 🙂 I couldn't see much red leaves in Oboke than I had expected.
Still, there were some trees that had red or yellow color leaves. 🙂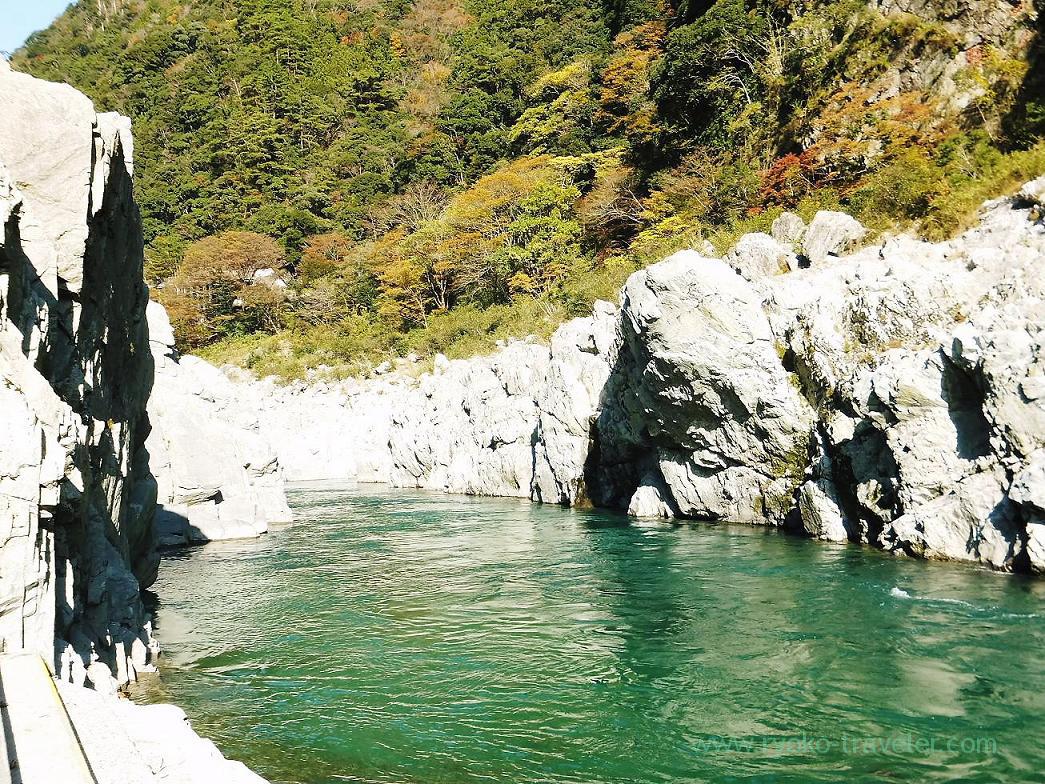 I couldn't take good pictures because my seat was not good position to take pictures.
When our boat started to go, the surface of the river was quiet, but when we reached the turn, the river got rough.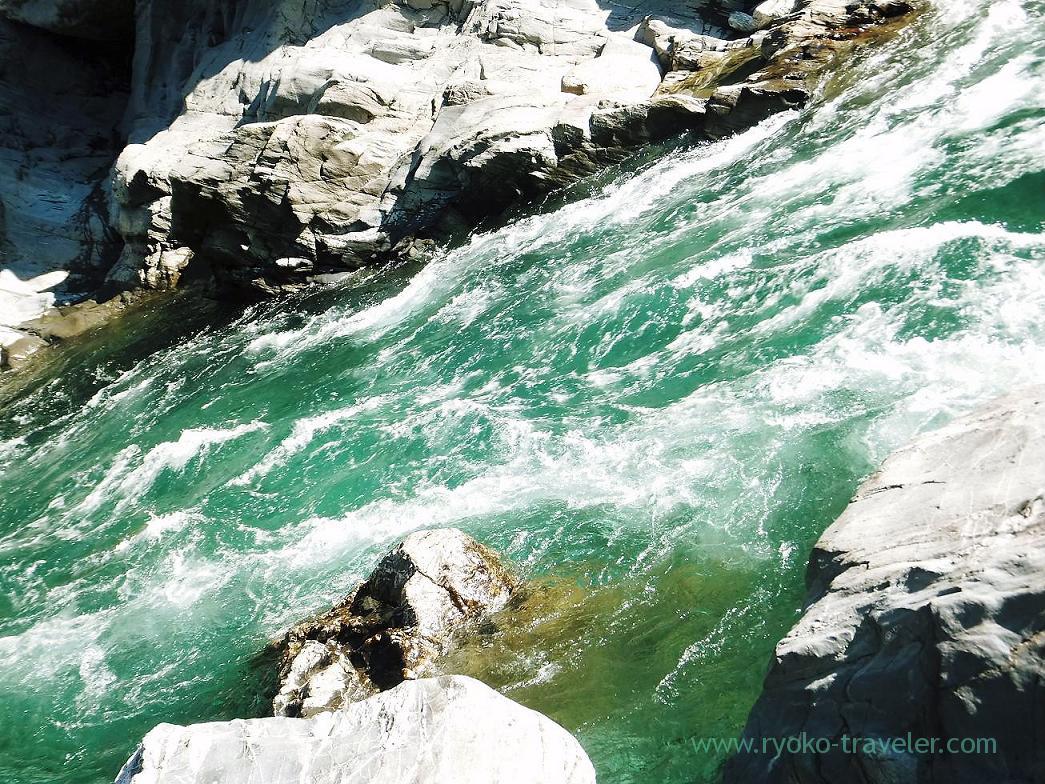 When going, paddling by hands.
And returning with motor power.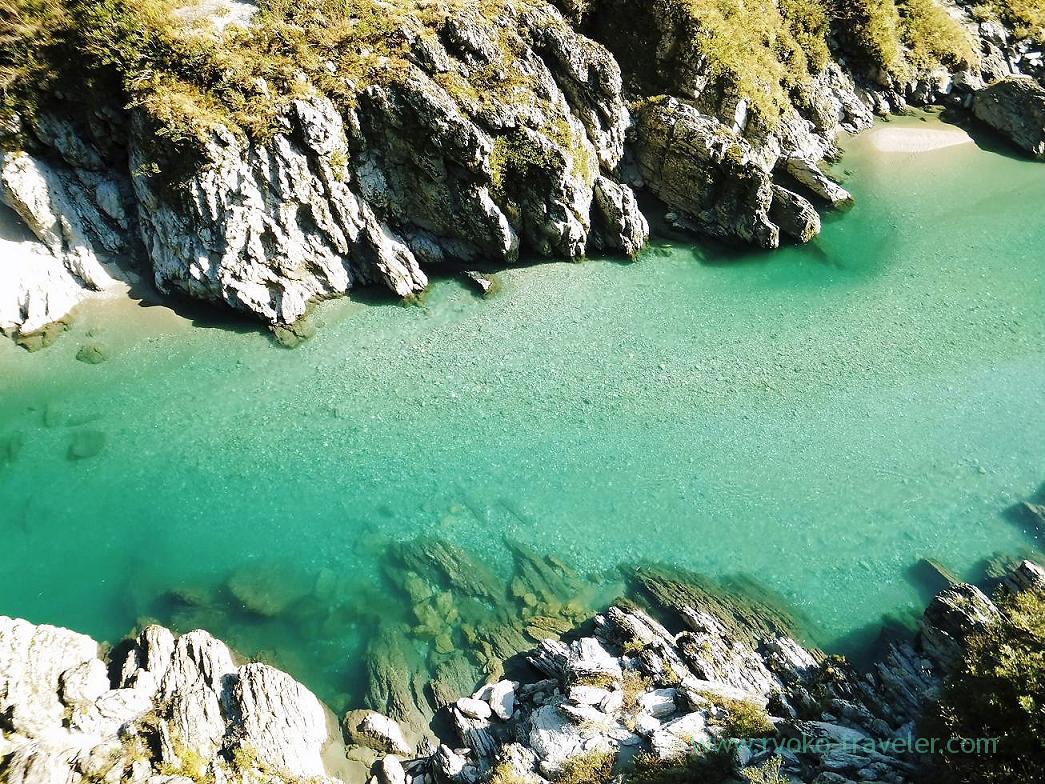 Tokushima and Kagawa 2011 (5) Oboke
Autumn leaves and beautiful river in Oboke ! Eh ? Do you already forget such a story ? Well, I went to there is last N...
I want to visit this place again by all means 🙂
About Oboke Rhine Cruise (大歩危峡観光遊覧船)
Address /1520 Nishiu, Yamashirocho, Miyoshi-shi, Tokushima
Station / Oboke station (JR)
Open / from 9:00 to 17:00
Close / No scheduled
Fee / 1080 yen (30 minutes)
Website / http://www.mannaka.co.jp/restaurant/excursionship/excursionship.html(in Japanese only)