Autumn leaves and beautiful river in Oboke !
Eh ? Do you already forget such a story ?
Well, I went to there is last November 😛
Because I don't remember clearly , so I try to simply upload photos.
http://www.ryoko-traveler.com/tokushima-takamatsu2011-4/
Then, I got to Oboke Station.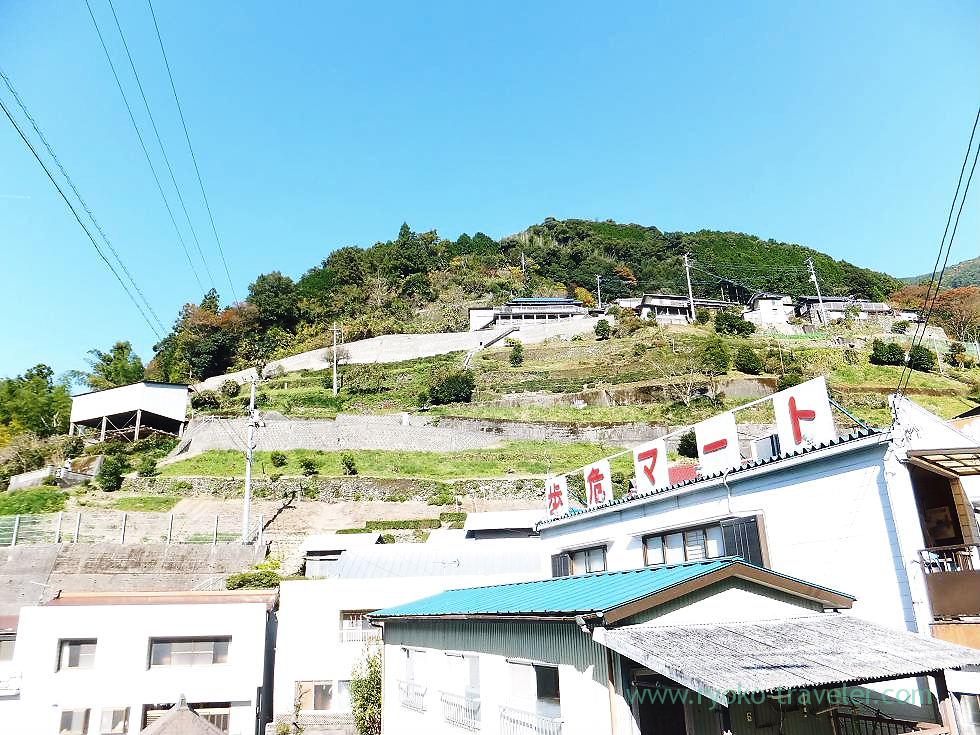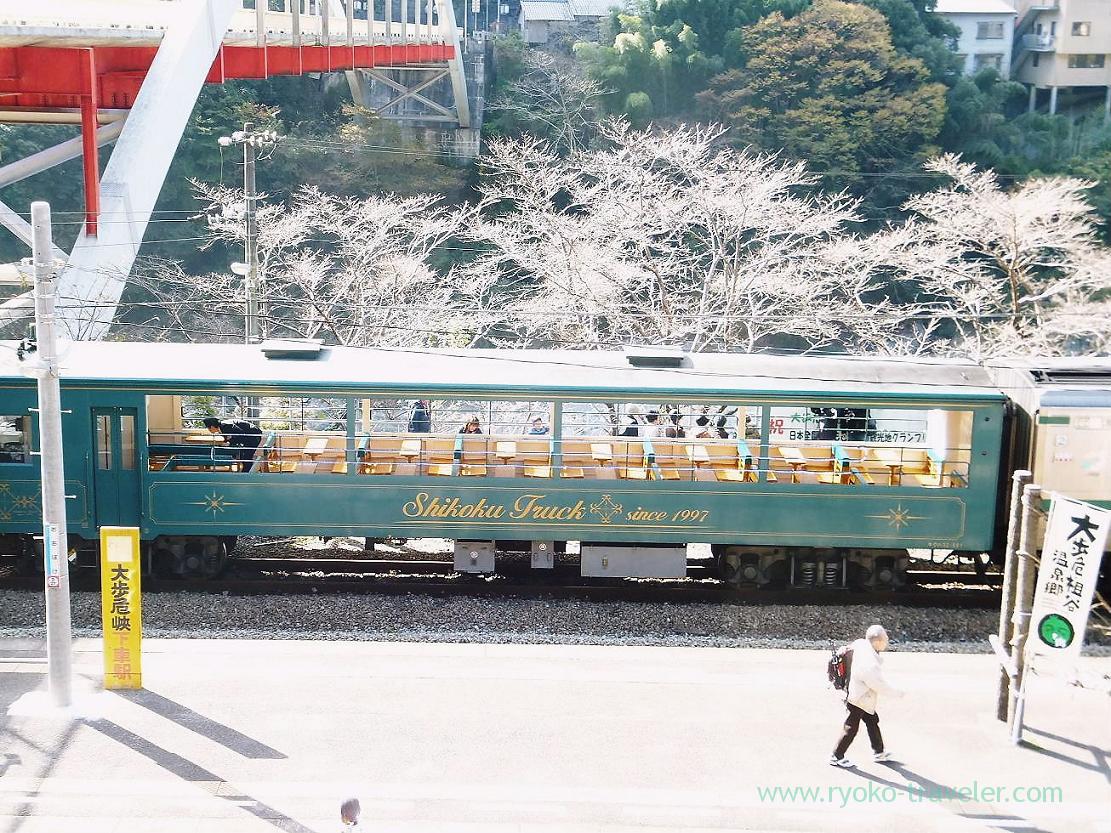 Miniature Kazura bridge was on the platform 🙂
This Oboke station itself is rare.
First of all, the stationmaster is rare. Not a human being but yokai.
Coin-operated locker was painted yokai, too.
Because there is …..
People living with yokai :O
Birthplace of Konaki Jijii !
I wonder if there are much travelers who want to come the village if they see this village's selling point 🙂
Yes, there are many people who like yokai anime.
But I can't stay in such a haunted village. 😛
At first, I mistook the promenade for a road to the landing-place 😛
It is connected from platform of Oboke station.
Next time I go to Shikoku, I want to climb Mt.Tsurugi. Also I want to climb Mt.Ishiduchi.
If I climb these mountains, I need more one day for trip. Climibing mountain needs much time.
This was middle of autumn.
I met the end of promenade soon. It is very short promenade.
Yoshino river. Its color was so clean. 😀
I asked an elder woman way to the landing-place of going downstream in a boat.
Then I went toward there. It took more time than I had expected.
Emerald green.Mysterious color !
Landing-place. There were much tourist buses.
To tell the truth, I intended going downstream in a boat after going to Iya Onsen.
But I missed one of the few buses for Iya Onsen because Oboke Station preoccupied me.
Well, but the landing-place is closed in the daytime. So, it seemed that I couldn't go both in any case.
[amazonjs asin="4805312149″ locale="US" title="Yurei Attack!: The Japanese Ghost Survival Guide"]